Top of the Morning, Sept. 28, 2021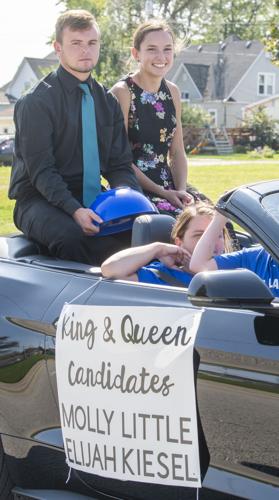 On Tuesdays, we'll introduce the creative kids who make up Year 6 of High School Confidential. Next up: Villa Grove's Molly Little (Twitter: molly_little26; Instagram: @molly_little03; and Snapchat: @mollyjane26).
She's coming off a busy homecoming week that culminated with a school dance.
"Everyone was dressed up and looking nice," she said. "It was great to have everyone together again at a dance since we haven't had one since February 2020."
Last Friday's parade up and down Main Street was a blast, too.
"It seemed like the whole town came out to watch," she said. "I enjoyed riding in a convertible, and I enjoyed throwing candy to all my friends and family."
Little, a 17-year-old who is involved in dance, volleyball, football cheer, track and student council, is looking forward to college.
"My dad is a soybean and corn farmer and used to have hogs, so I've grown up with agriculture all around me," she said. "I just like the thought of working with animals and especially horses."