MAHOMET — While a fatal hit-and-run accident just west of Mahomet remained under investigation, the Carle Health System was mourning the loss of one of its own.
Dr. William Schuh, one of two bicyclists struck by a semitrailer truck Sunday afternoon on U.S. 150, died Tuesday night at Carle Foundation Hospital in Urbana.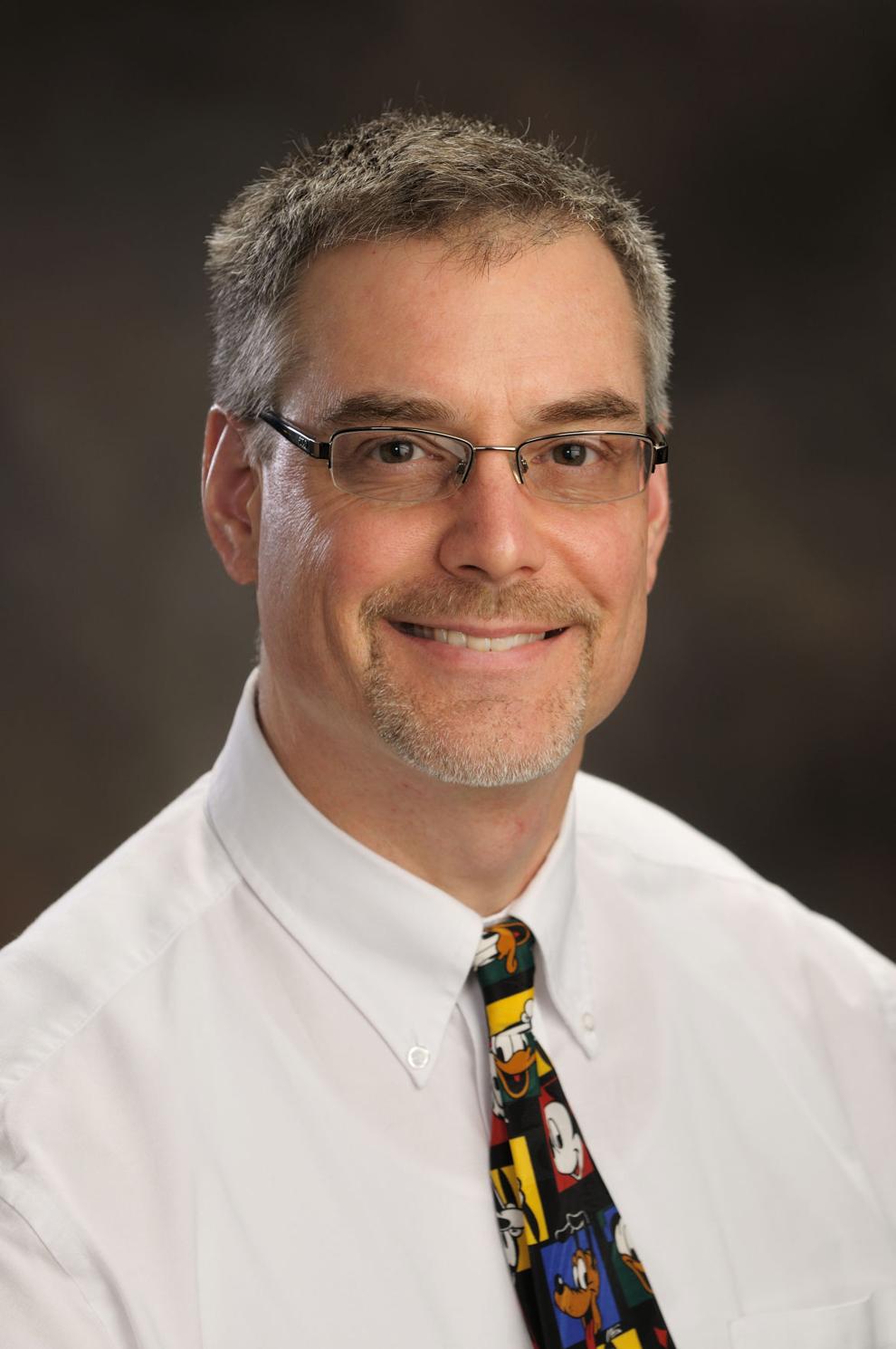 Dr. Schuh, 58, of Mahomet, was an internal-medicine physician who had been with Carle since 1996 and served most recently as Carle's chief medical information officer.
He had been in a group of three bicyclists riding west on the right side of U.S. 150 on Sunday afternoon when he and another cyclist were struck by a westbound semitrailer whose unidentified driver didn't stop and left the scene, according to state police.
Injuries to the other cyclist who was struck weren't life-threatening, police said.
Three days after the accident, police had no further information to release.
"This is an ongoing investigation," Trooper Roy Atwater, a public information officer with the state police's southern region, said Wednesday. "At this time, the Illinois State Police Zone 5 Investigation, Traffic Crash Reconstruction Unit and District 10 Patrol are investigating the crash."
Dr. Schuh was the physician lead for Carle's electronic medical records system. He also formerly served as a hospitalist, leading Carle's program for nearly a decade, and was president of the medical staff from 2004-2008.
"Bill was known for being a warm, funny and caring colleague who put his patients and colleagues at the forefront of his work," said Carle spokeswoman Jamie Mullin. "As we grieve the loss of our friend, we are grateful for his many contributions and extend our heartfelt condolences to his family."
Dr. Schuh was the second Mahomet bicyclist killed in a collision with a truck in about a six-month period. The other accident, which occurred on Illinois 47 a mile north of Mahomet, claimed the life of 46-year-old David Powell this past April.
Mahomet Village Engineer Ellen Hedrick, a bicyclist herself, said she has avoided riding alone on rural highways since the accident that killed Mr. Powell.
She has been in touch with the Illinois Department of Transportation, and said the agency is aware that the stretch of U.S. 150 where the Sunday accident occurred is traveled by a lot by bicyclists and that there have been accidents.
U.S. 150 between Mahomet and Mansfield is set to be improved — with a resurfacing, three-foot asphalt shoulders and an eight-inch rumble strip — sometime in the next five years, Hedrick said.
"It's unfortunate that it's too late for him," she said of Dr. Schuh. "But hopefully it will save other lives."
Local transportation planner Cynthia Hoyle said hearing about this latest fatality upset her.
"The cycling community is mourning the senseless loss of another life in our community," she said.
Also a bicyclist and bicycling instructor, Hoyle said adding shoulders and rumble strips to roadways not only improves safety for bicyclists and pedestrians, but also for drivers who are alerted to the fact that they're veering off the road when their tires hit the rumble strips.
She's often passed by vehicles very closely when she's on her bike, Hoyle said.
"The problem is people being impatient, and I think they're not considering the consequences of their actions on the roadway, that they're endangering other people and didn't leave themselves that much time," she said.
Dr. Schuh was an organ donor and a private memorial service was held at the time of his death, according to Lynne Barnes, chief operating officer of Carle Foundation Hospital.
Even as chief medical information officer, Schuh was connected to patients, seeing his role through the eyes of patients, she said.
Dr. Schuh was a person "who never met a stranger," Barnes said.
"One thing that comes to mind is he carried himself with a rigor and joy that was absolutely contagious," she said.
"He was full of energy. He didn't seem to have a down moment, and he was always one who brought fun to every meeting. He could change the tenor of a meeting in just a second with his humor."
Barnes said Dr. Schuh was instrumental in the launch of Carle's hospitalist program, a specialty in which physicians care for patients in the hospital.
It was a new concept at the time, she said, "and it was a trend Dr. Schuh saw coming, and he helped Carle be proactive."
Dr. Schuh "touched the organization, really, to its core," and brought Carle into the information age, said Dr. Chuck Dennis, Carle's chief medical officer.
And, "he wasn't just about work," Dennis said. "He was about family and community."
Dennis described Dr. Schuh as personable, humble and a great listener.
"He's left an emotional hole in the organization that's going to take some time to heal, and our heart reaches out to the family and we hope they understand what the organization appreciates in having Bill walking among us for so long," Dennis said.