The Big 10 with Jeff D'Alessio: March 15, 2020
Among the hundreds of local events called off the past few days: Tuesday's planned 'Disruptive Kindness' seminar, put on by Champaign's Habeeb Habeeb with the goal of teaching business leaders how a kinder workplace makes for a more productive one.
So today, we're pinch-hitting. We asked this week's special guests, who all know a thing or two about this topic, how we could all be more kind to one another.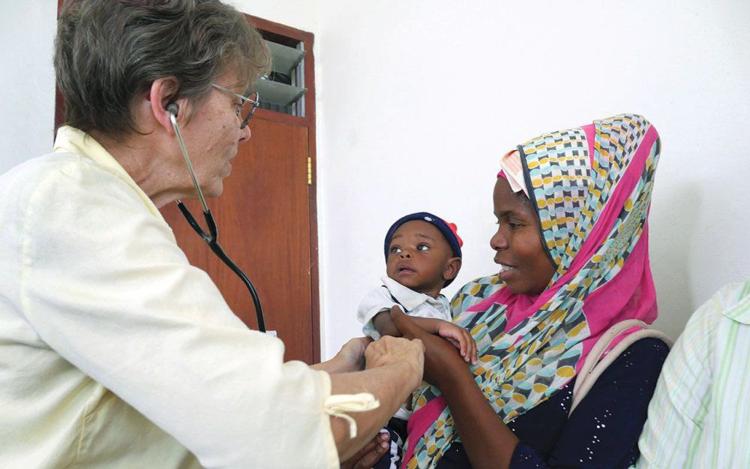 SUSAN NAGELE
Urbana native, St. Patrick's parishioner and longtime East Africa-based Maryknoll Lay Missioner was awarded 2012 Medal of Valor by the American Medical Association for her 'courage under extraordinary circumstances'
"I have learned that when I listen to people's life stories and understand why they do the things they do it is much easier for me to be kind to them.
"My father was a penny pincher and I was judgmental and thought he should lighten up. Late in life, he started telling stories about his youth. When he was 6 years old, a truck roared up the lane of their family farm in Sheldon, Illinois. A man jumped out and told my grandfather the bank had closed and he had lost the farm.
"Grandma rushed all six kids into the house to pray the rosary. By good fortune, Grandpa had paid the bank the day before using a cashier's check. The bank was responsible and the family didn't lose the farm. But my father had been terrified from the whole ordeal and lived with it the rest of his life.
"How I wished I had heard that story earlier and been kinder to him about his lifelong fear of losing 'everything.' Childhood trauma can cause lifelong suffering but by the time I heard about it, kindness was the only treatment left to offer my father."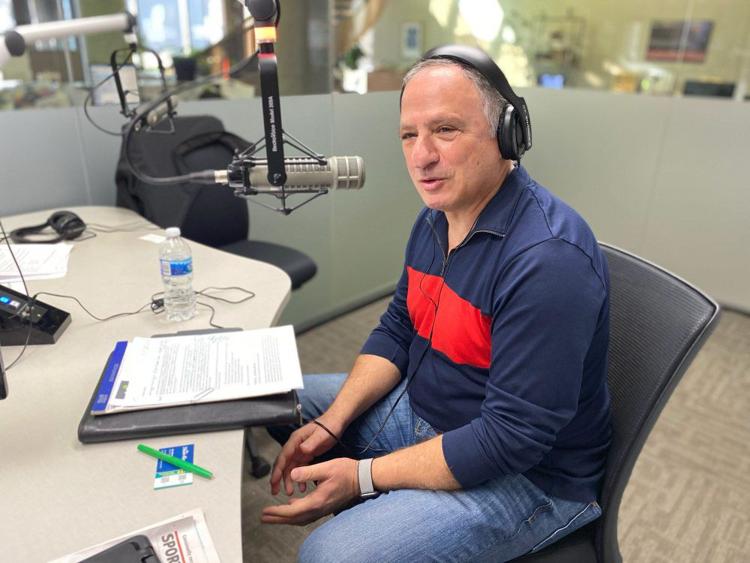 HABEEB HABEEB
Founder, H-Squared Leadership Institute
"It is not always easy to be kind. In that situation, I try to think of my daughter, and I strive to treat others as I would want a boss to treat my daughter.
"Since I love my daughter and I want others to treat her well, it creates a shift in my mind. It helps me focus on their strengths not weaknesses, to be kind and encouraging to them and to focus on helping them succeed.
"By helping others succeed and flourish, we will find more success.
"Another tip: We added kindness and culture to our performance review forms, grading team members not only on their performance but also on how they treat each other. That made a huge positive difference in our culture."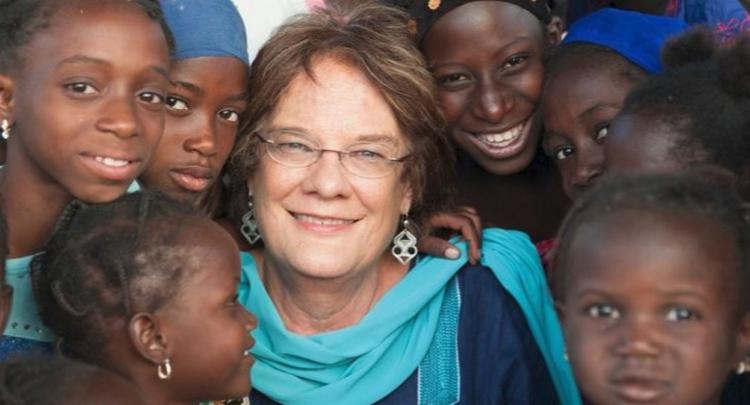 MOLLY MELCHING
Checking in from Senegal, longtime home of the Danville native and 2017 winner of The World's Children's Prize for her 40-year struggle to end female genital cutting, child marriage and forced marriage
"My one, single-best piece of advice for how people can be kinder to one another is to start by being kinder to oneself — but it took me a long time to actually realize that I needed to follow this advice myself.
"Growing up in Danville, Illinois, I adopted the habits of many of my fellow Midwesterners for whom caring for and supporting others, working long hours into the night and self-sacrificing for a cause, were praiseworthy and possibly the most noble values one can cultivate in life.
"My father was exemplary of all of those values. He was one of the kindest persons I have ever met. He would pull me out of my warm, cozy bedroom on freezing, snowy nights to dig out cars stuck in high snow drifts on roads in the city. He never got mad or raised his voice. He made suggestions, but never imposed.
"He was always empathic and subtly watched out to make sure that all members of our family were treated equally. He loved to be of help to others and encouraged me to volunteer when people were in need. I did so in high school, I did so at the University of Illinois.
"When I moved to Dakar, Senegal in West Africa to work on my master's thesis in 1974, I immediately started volunteering by creating a center for out-of-school children, went on to become a Peace Corps volunteer in 1976, and then stayed on in Senegal, ultimately founding what is now a large, not-for-profit organization to provide skills and basic education to women and girls who had little or no formal schooling.
"After many years of leading this organization with an ever-growing staff and rapid expansion of our program into eight other East and West African countries, I was exhausted and burnt out — but I didn't realize it. I had become easily frustrated and short-tempered. Worst of all, I was so focused on trying to do my best for others that I ended up not spending enough time for my family, not taking vacations, finding excuses for not exercising and feeling guilty when I couldn't do even more work.
"I had ignored the warning signs of someone who needs to be taking better care of their mental, physical and social well-being at the expense of my family and a more fulfilled personal life.
"Luckily, five years ago, I was encouraged to take part in an innovative initiative called the Well-being Project, created for leaders of non-profit organizations where, through a series of three one-week retreats over a two-year period with coaching in-between, I was able to realize how important it is to do the inner work necessary to better balance my personal life with my work ambitions.
"I learned above all to be kinder to myself — not feeling guilty for getting eight hours of sleep, taking vacations and spending time with family. And being kinder to myself, I found I was in general, happier — which in turn improved not only my family and social life, but also my collaboration with staff, donors and our community partners.
An African proverb says 'Kindness begets kindness.' I would add 'Kindness to oneself begets kindness to others.'"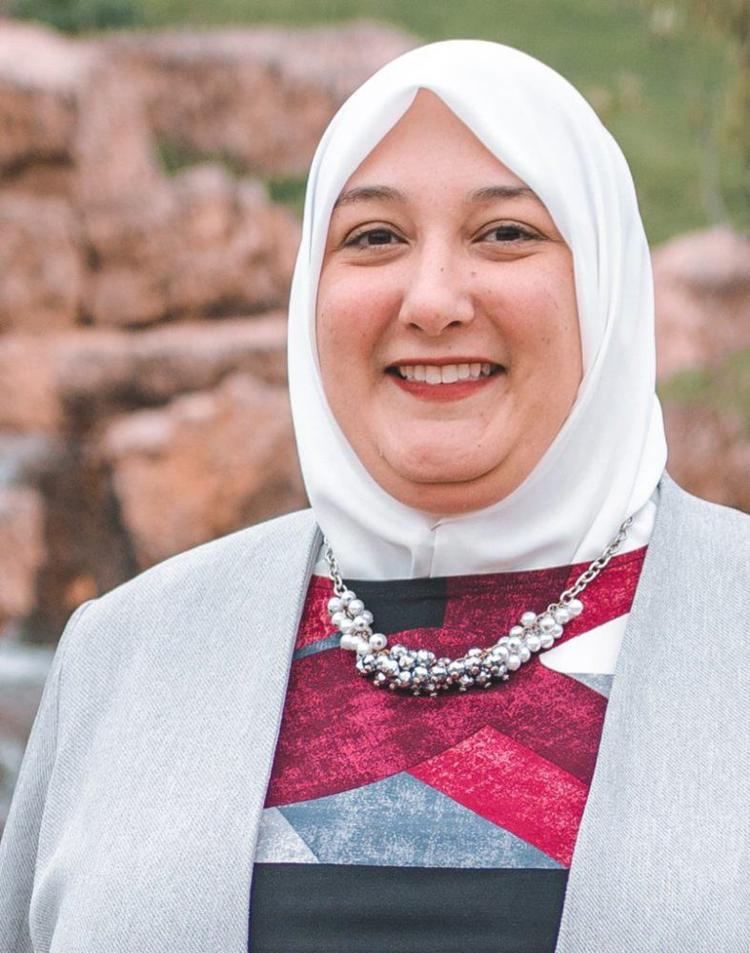 ROAA AL-HEETI
Champaign attorney, 2018 recipient of C-U Immigrant Welcome Award
"I have never regretted being kind.
"Kindness has allowed me to build relationships by taking the time to listen to and learn about people.
"Kindness allows me to solve problems collaboratively. Kindness allows us to de-escalate difficult moments.
"A smile and a few nice words go a long way. Kindness feels good to the one giving it and the one receiving it.
"If you are having trouble being kind to someone, remember that if a few things in your life had gone differently, you may have been in the position of the person with whom you are now angry."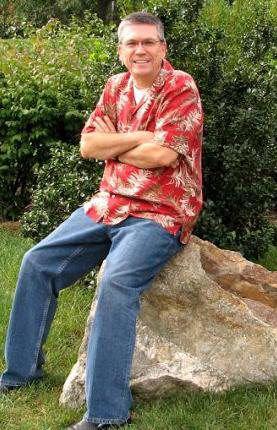 GARY GROGAN
Spent nearly 29 years as pastor of Urbana's Stone Creek Church
"Learn everyone's name you work with and when you greet them, call them by name. It is magical."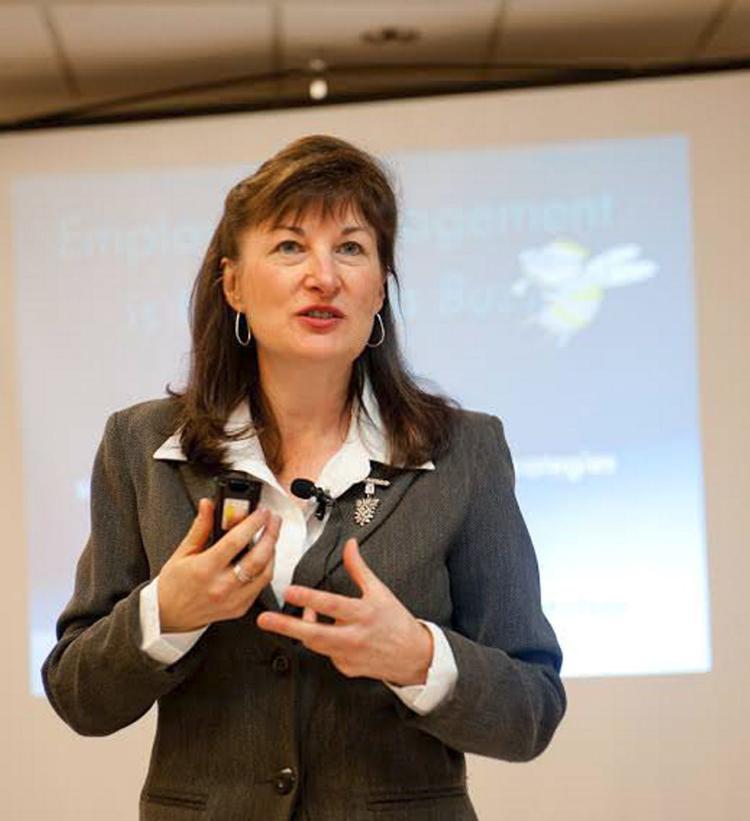 OLIVIA McIVOR
'The Business of Kindness' author was scheduled to headline this week's local event
"Today, I am reminded of a quote by William Sloane Coffin, who said 'the world is too small for anything but love.' Indeed, if there was ever a time that kindness needs to come to the forefront of our daily lives, now is the time.
"Being kind is a choice we make; without question, it is the best antidote to fear, judgments or anxiety. Kindness is a simple concept — too simple some might think to provide a solution to the complex challenges of the world right now. But, it is precisely this simplicity that gives kindness such power.
"Now is the time to demonstrate our common humanity, to allow our best selves to emerge. Look around your workplace, your neighborhood and step into being a compassionate citizen. Ask: 'How can I be of service?'"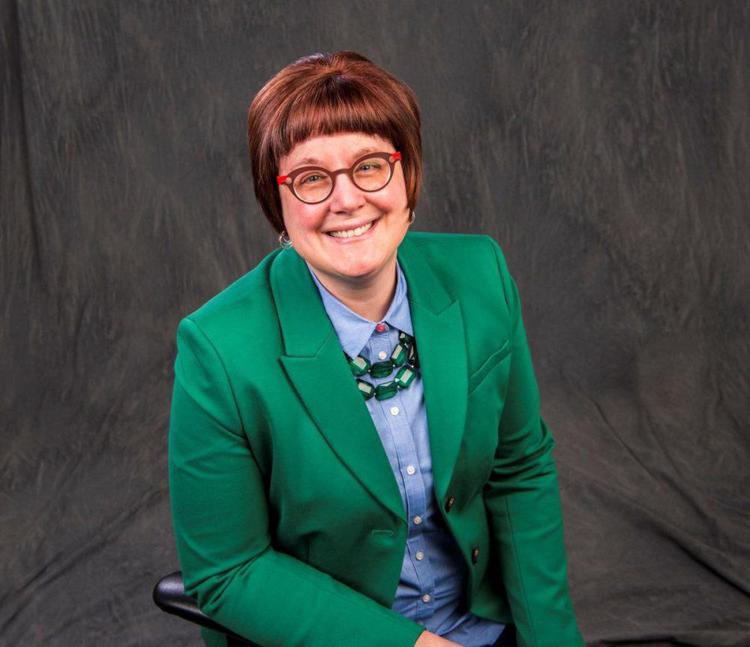 PAT ZIETLOW MILLER
Children's book author wrote New York Times best-seller 'Be Kind'
"Whenever you're frustrated with someone else or tempted to judge them internally, try to assume positive intent.
"Most people don't wake up with a goal of annoying or hurting other people. So, I try to assume others are doing the best they can and have positive intentions — even if they're not readily apparent to me.
"Doing this helps me respond better in the moment and give others the benefit of the doubt."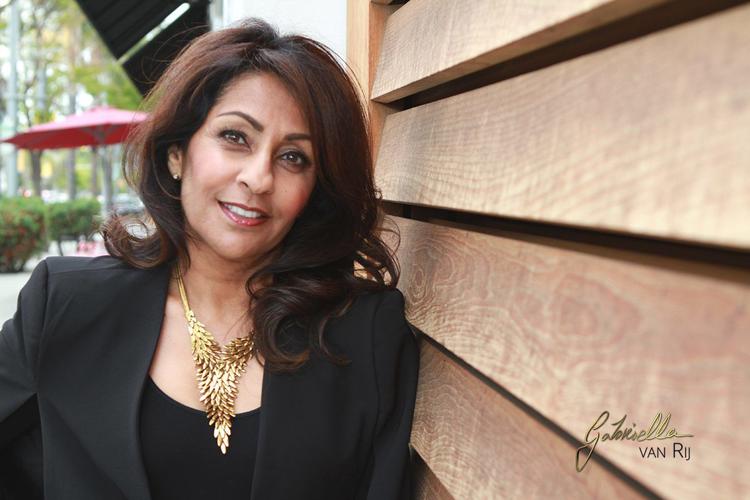 GABRIELLA VAN RIJ
Founder, Dare To Be Kind Movement
"Reactiveness kills kindness. When we're too busy reacting negatively to the world around us, it is impossible to be kind.
"This is a hindrance to kindness we often do not address. Learn to keep your negative reactions in check.
"A favorite saying of mine: 'Use others' rudeness as a cue to be kind.'"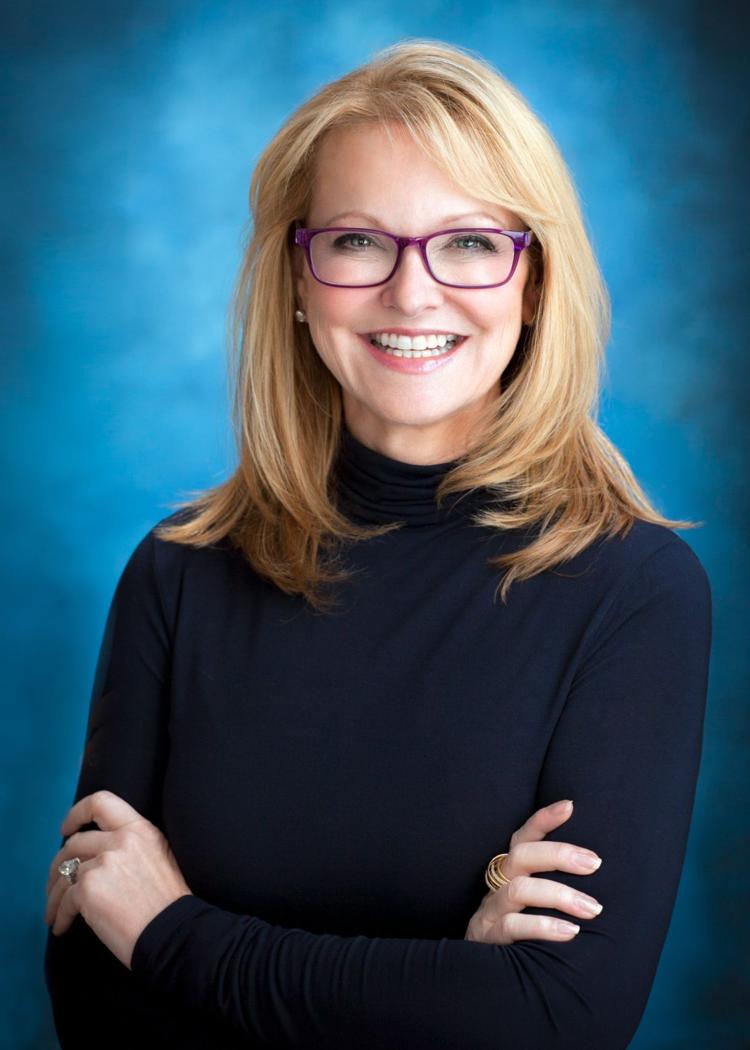 RHONDA SCIORTANO
Wrote 'Acts of Kindness: 101 Ways to Make the World a Better Place'
"The single best tip for being kind, improving relationships and making our world a better place: giving dignity.
"When we look someone in the eyes, and keep our eyes there for a tick longer than normal, and do so with a sincere, open, no-ulterior-motive smile, we're saying, in effect, 'I notice you. I care. And you're worthy of my time and concern.'
"We all want to feel worthy and valued. When we feel that way, we feel better about ourselves.
"We tend to be a little more able to put ourselves at risk in asking someone on a date or going on a job interview or in simply passing on the kindness to another."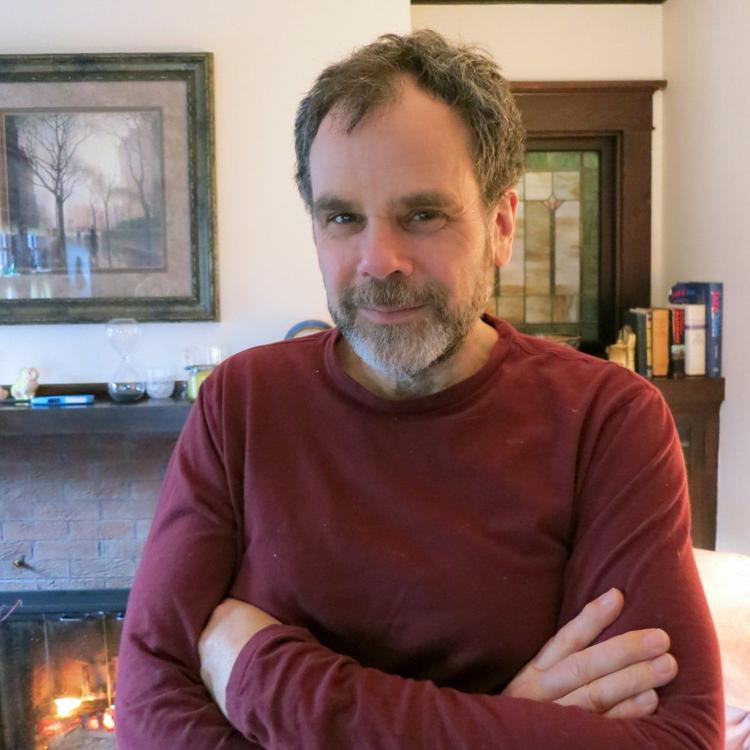 MICHAEL LEANNAH
Award-winning children's book author
"I think kindness and patience are joined at the hip.
"Acts of kindness happen when someone slows a bit to help someone smaller. To pause a minute in the middle of a busy day to meet the needs of someone else. To take the time to pass a kind word.
"People in a hurry don't usually show great kindness. It just doesn't work that way."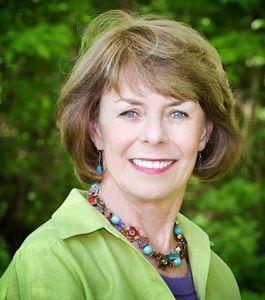 CAROL McCLOUD
Early childhood specialist, award-winning author, president of Bucket Fillers, Inc.
"Number one, put a reminder nearby — on your cell phone, your steering wheel, your desk, etc. — to affirm who you are or who you want to be.
"My reminder affirmation on a sticker is: 'I am a Bucket Filler.' In other words, I care about others and do my best to treat everyone with the same kindness and respect that I would like to receive.
"Kindness is a value or standard we choose to live by, perhaps a standard we pass down to our children and grandchildren on how to treat other.
"Number two, to be kind at all times — even when you're angry or stressed — you must be honest and aware of your feelings of anger, take a deep breath and don't say or do anything until you have calmed yourself down and can be more thoughtful, instead of thoughtless.
"In other words, you must learn to not dip in people's buckets, even your own. Many people haven't learned this process to be kind when they are stressed."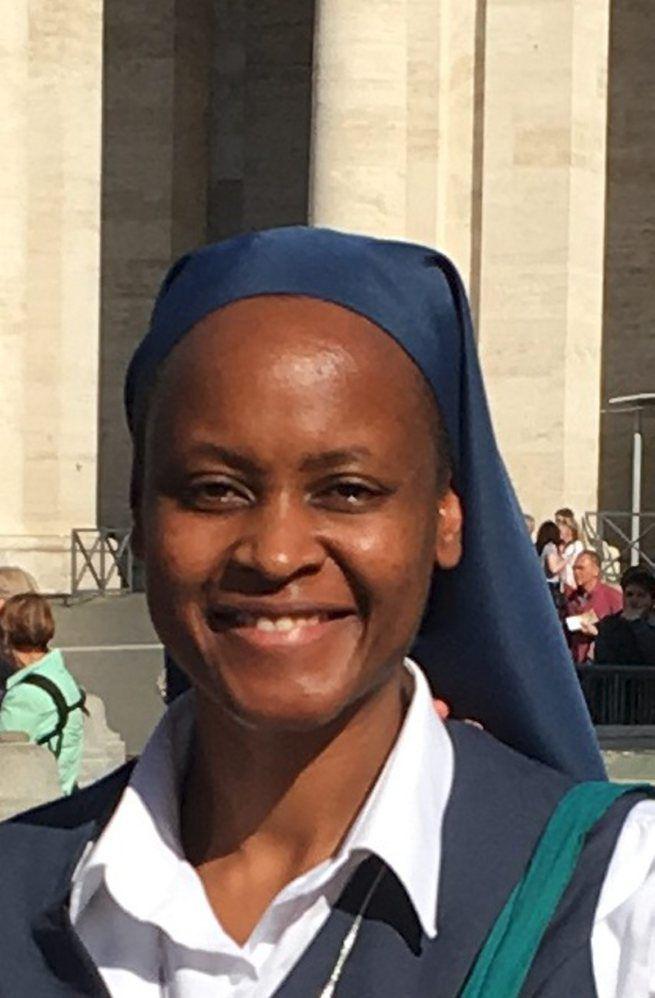 SISTER JACKIE JEAN-MARIE GITONGA
UI grad and national director of Pauline Cooperators for the Daughters of St. Paul USA and English-speaking Canada
"Remember that you're human, too. So many times, it's so easy to be harsh and demanding to others, sometimes placing some unreasonable expectations upon them, on their performance or life in general.
"Yet, if we took the time to know ourselves better, and recognize that we too may have been there, or could have had this or that experience, or to remember that we are where we are because of the kindness and gratuitous gift of another, we would certainly step back and be more understanding to one another.
"We would be kinder. We would be more compassionate. We would see each other as gifts of God in our lives.
"You just never know what difference a simple act of kindness makes in the life of the one who receives it. Pay it forward. It will change a life and certainly, our world is becoming a better place, whether you have the chance to see it before your eyes or not. Just do it."