Big 10, Flashing back to 1996: One long FBI manhunt ends, another gets off to rocky start; Henson hangs up his orange blazer
Where were you in 1996, a year of dazzling debuts (Tiger Woods on tour, Fox News on the air), unsolved murders (JonBenét Ramsey, Tupac Shakur) and big wins (a record 70 for the Bulls, a second term for Bill Clinton)?
In Chapter 3 of a Sunday miniseries, we rounded up a panel of special guests to narrate a trip back 25 years ago.
---
Eighteen years after leaving his first homemade bomb in a parking lot on the UI-Chicago campus with the return address of a Northwestern engineering professor, the recluse known to law enforcement as UNABOM (University and Airline Bomber) is holed up in a remote Montana cabin.
Little does Ted Kaczynski know that dozens of federal agents are outside the door, about to bring an end to the longest and most expensive manhunt in FBI history.
Says JAMES FITZGERALD, the FBI profiler who explains how he helped crack the case on his eight-episode podcast, 'The Fitz Files — Manhunt: Unabomber': "I'll always remember that morning being very angry toward CBS News. After a 17-year FBI investigation, there had been no leaks at all to the media or to the outside world.
"Yet someone, somewhere, in late March of that year, violated our case security and sanctity by unlawfully notifying CBS of our prime suspect living in Lincoln, Montana.
VIDEO: Watch CBS' report of Ted Kaczynski's arrest
"As a result, the (Unabom Task Force) was forced to move up its arrest plan of Kaczynski by at least one whole month. After all, Dan Rather gave us no choice. In so many words, he told FBI Director Louis Freeh to 'make the arrest by the 3rd, because we're running with the story on that night's evening news whether the Unabomber is in custody or not.'
"The UTF had no choice but to hasten its Kaczynski arrest plans."
"However, despite the CBS-imposed rush to arrest, and the varied and complex administrative, legal, and tactical plans all being hastily remodified, the FBI's arrest went without a hitch. When I heard the words in the San Francisco offices of the UTF that, 'Kaczynski is in custody, all safe and secure,' there was a collective sigh of relief throughout the entire building.
"There were subsequent sighs of relief when within a day or so we task force members learned that in his cabin were found bomb making materials as well as writings linking Kaczynski directly to his 'Article,' aka, the Manifesto. It was, as they say, a treasure trove of evidence."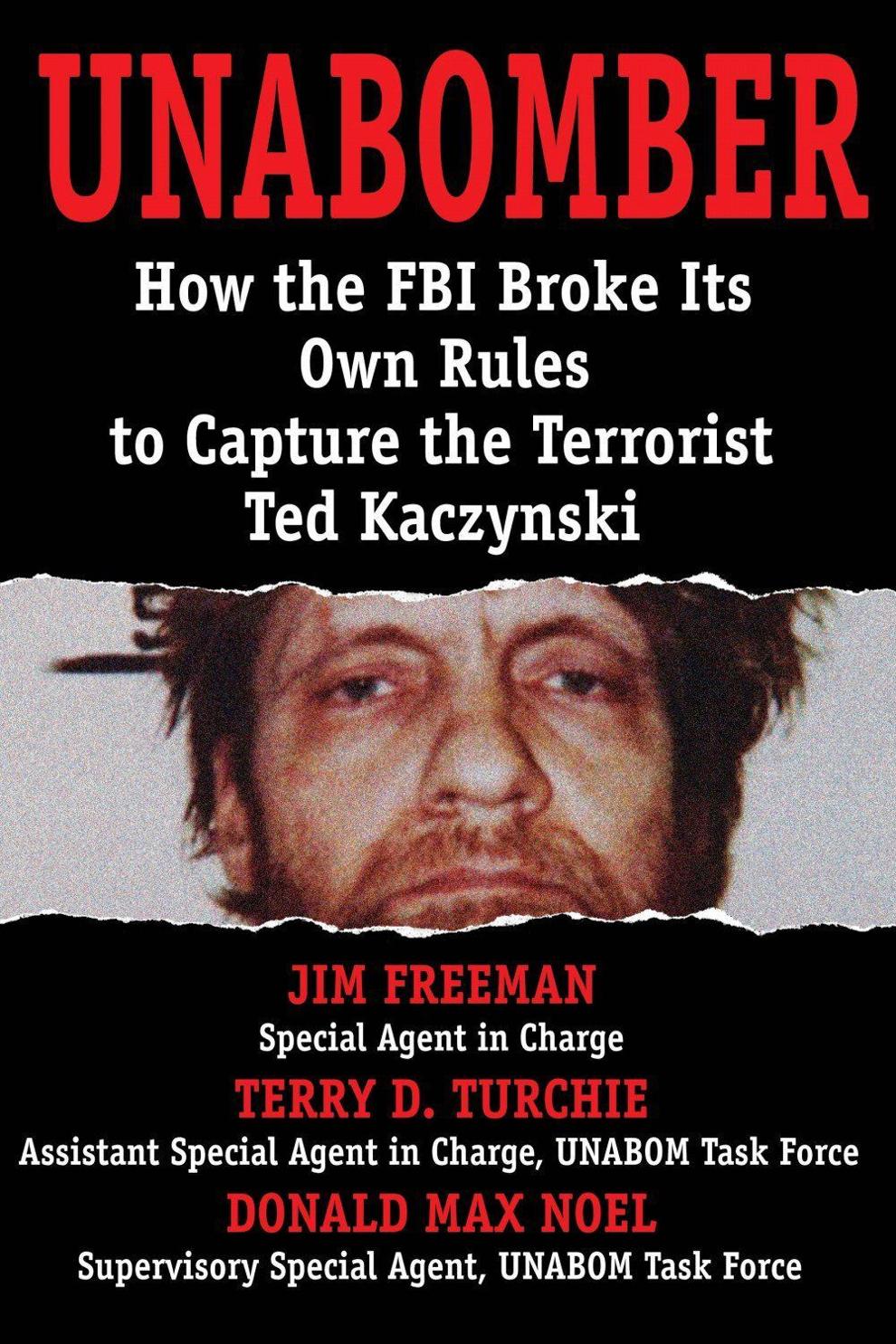 Says JIM FREEMAN, the FBI special agent assigned to the task force and co-author of 'UNABOMBER: How the FBI Broke Its Own Rules to Capture the Terrorist Ted Kaczynski': "We resisted the urge to plunge headfirst into the room and rummage through everything like kids on a treasure hunt. The materials observed through the door of the cabin were enough to convince us that we had the right man.
"And in one remarkable moment, a supervisory bomb expert looked up with tears in his eyes and said with great emotion, 'It's him. We've got the Unabomber.'"
Says TERRY TURCHIE, the FBI assistant special agent in charge of the UNABOM Task Force and and co-author of 'UNABOMBER: How the FBI Broke Its Own Rules to Capture the Terrorist Ted Kaczynski': "During the entirety of the investigation, we were told by a number of 'experts' that we would never catch the Unabomber with evidence of his crimes in his possession.
"What we initially observed in the cabin simply left us breathless — handwritten admissions and confessions to all of the UNABOM crimes, blueprints of the bombs, detailed notes of experiments he conducted to make sure his bombs would work.
"It was an incredible adrenaline rush."
---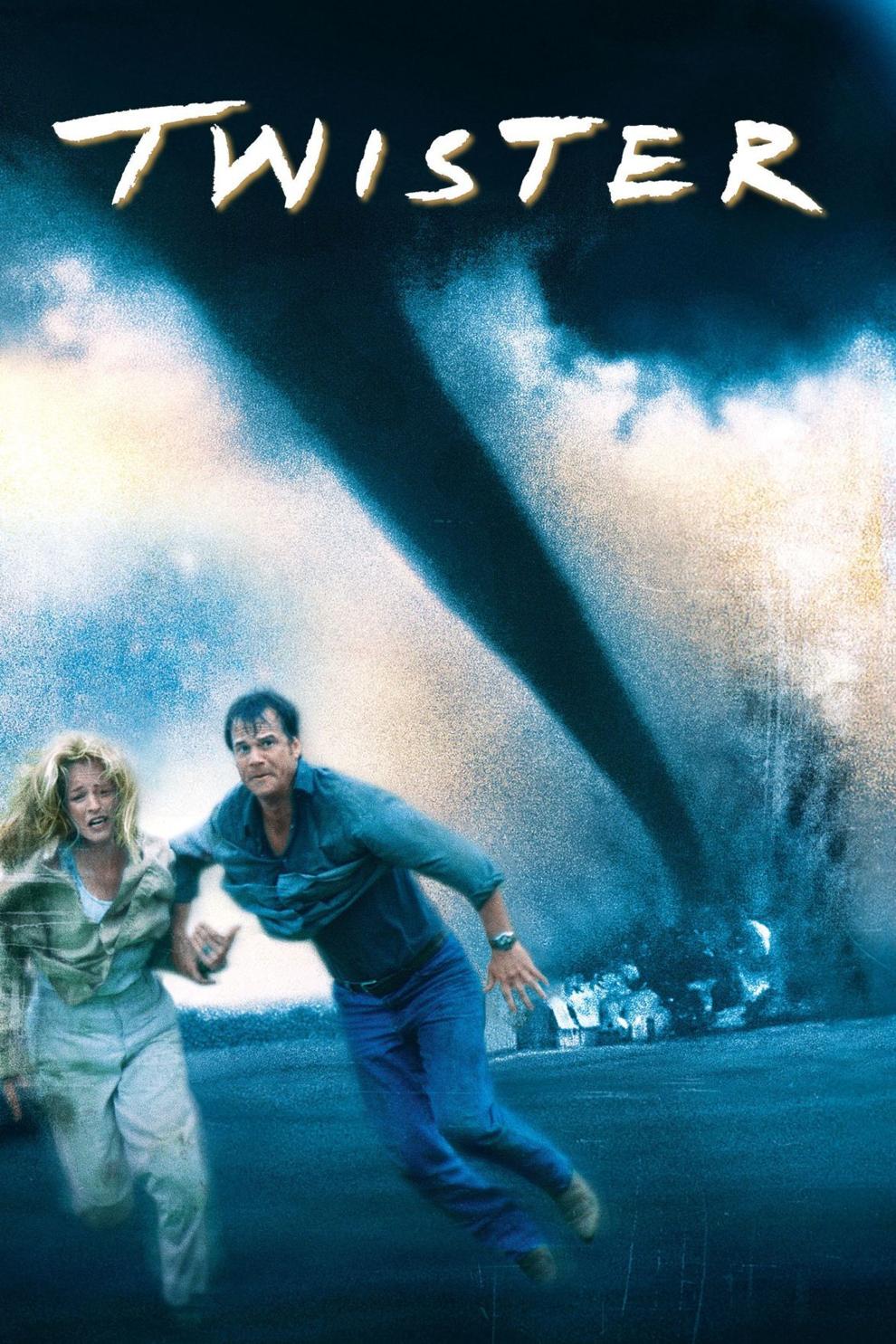 Among the year's biggest hits at the box office: 'Independence Day,' 'Mission: Impossible,' 'Jerry Maguire' and Hollywood's take on what chasing an F5 tornado looks like up close and personal — complete with flying cows.
Says research meteorologist and UI grad HAROLD BROOKS (Ph.D. '90, atmospheric sciences), who served as an advisor on 'Twister': "I've never seen anything remotely strange flying in the vicinity of a tornado. Dirt, branches, pieces of wood, but (no cows).
"I don't think (filmmakers) came particularly close to anything I've experienced. Chasing is hours of driving for a few minutes of tornado, typically. Their ratio of tornado to driving is way off.
"I also don't know anybody who would stop for a meal like they did in the middle of chasing."
---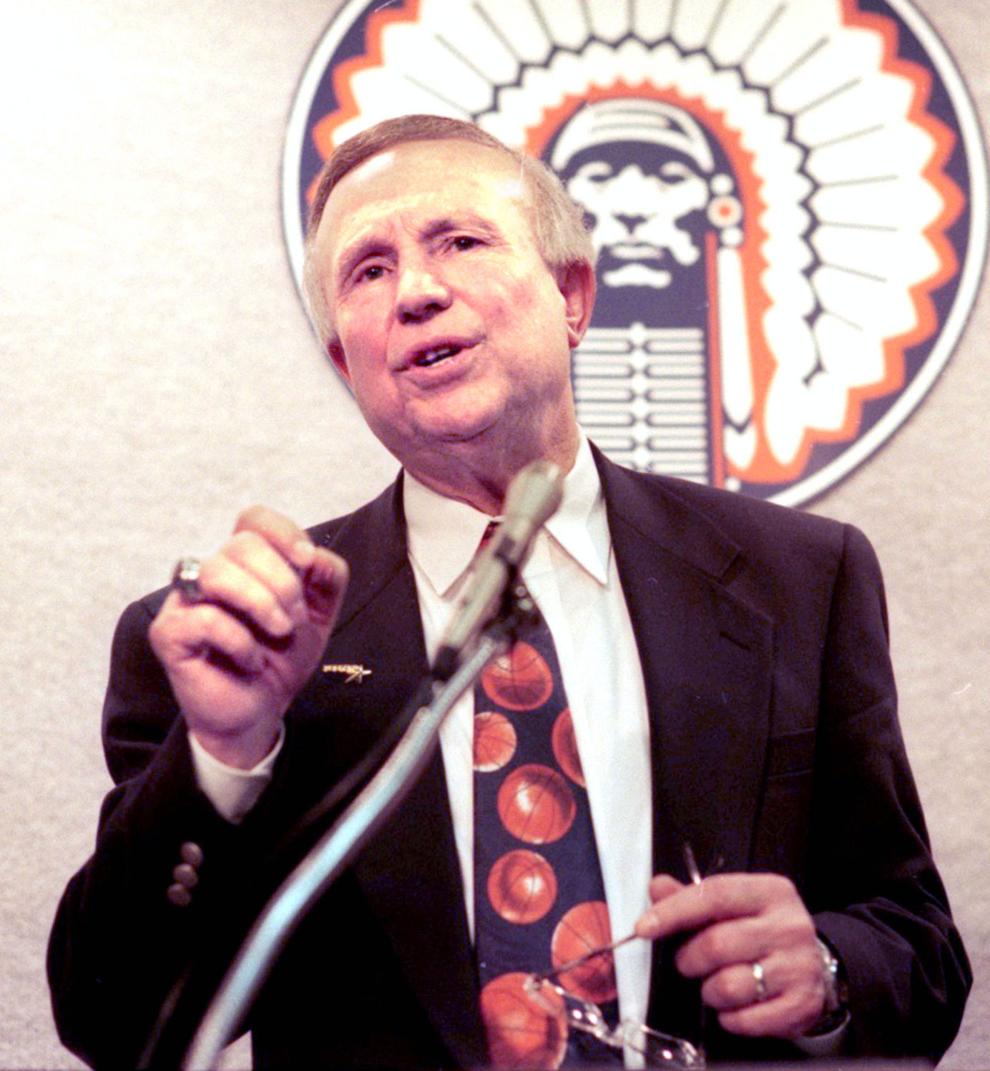 After knocking off 18th-ranked Iowa in the fifth-to-last game of the regular season, the winningest coach in program history breaks up the celebration in the locker room with stunning news: Lou Henson is retiring as Illini coach but hopeful longtime assistant Jimmy Collins will succeed him.
Says JERRY HESTER, a junior co-captain on that 18-13 NIT team: "It started out like any other postgame talk — he was proud of our effort, being tough, etc. — but then we could see he was fighting back emotions. He stopped mid-sentence and bam. He let us know his intentions to retire at the end of the season.
"He didn't want us to see him getting choked up so after the announcement he just walked out. He really cared for us and it was hard for him to tell us but more importantly, Coach didn't want us to hear that from anyone else. The whole locker room was completely silent."
Says KEVIN TURNER, a sophomore guard: "We started Big Ten play with five consecutive losses but I never thought that would lead to the end of Coach Henson's tenure at Illinois.
"He was a legend at Illinois. And to retire at that time, when there was never any sort of speculation or conversations that I was aware of, was definitely not normal.
"It was a sad moment as he spoke to us. Very heartfelt, a moment I'll never forget."
Says sophomore guard BRYANT NOTREE: "I remember turning around to Coach Collins and saying to him: 'It's your time.'"
(Notree was half-right. After being passed over in favor of Lon Kruger, Collins was hired as head coach at UIC, where Notree would transfer a year later).
---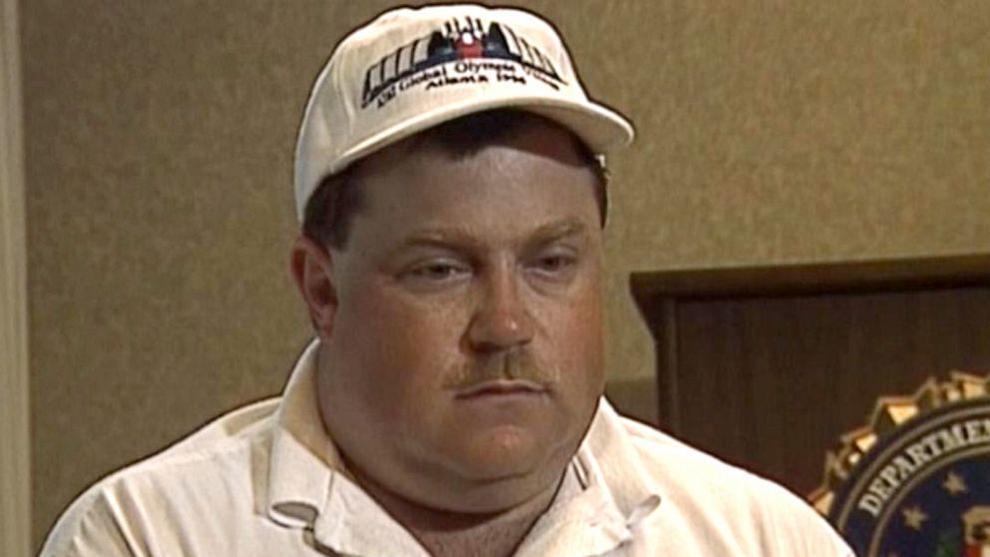 On Day 9 of the Summer Olympics, a bomb goes off at Atlanta's Centennial Park, killing one and injuring 111. In a matter of hours, the security guard who discovered the backpack with the explosives inside — Richard Jewell — goes from unlikely hero to lead suspect.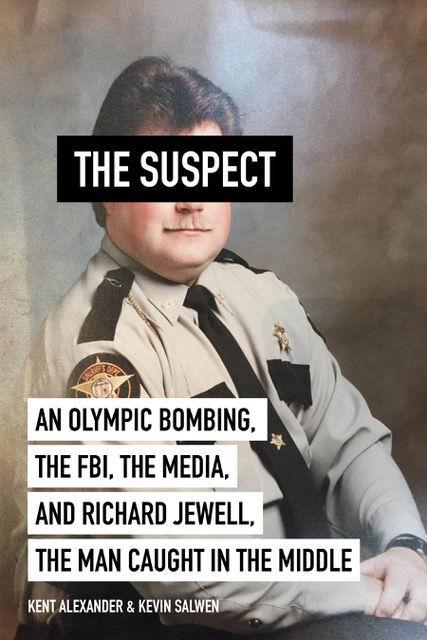 Says KENT ALEXANDER, co-author of 'The Suspect: An Olympic Bombing, the FBI, the Media, and Richard Jewell, the Man Caught in the Middle': "The world was suddenly moving so fast. The pressure to find the bomber was intense. Eight days remained in the Olympics, and everyone feared another attack.
"Among the missteps in the story, the FBI behavioral science profile looms large. Based on initial reports, profilers centered on the security guard Jewell.
"He was an overzealous wannabe cop with something to prove, a bubba who owned guns and lived with his mama. For those and other reasons, they conjectured he likely was the bomber.
"As the Summer Games resumed, law enforcement interviews narrowed on the guard. Confirmation bias set in before the term even existed. When word leaked that Jewell 'fit the profile' of a lone bomber, media stories ricocheted around the globe. The presumption of guilt, by most, was immediate.
"But Jewell, of course, ultimately proved to be the hero who saved countless lives. The real bomber, Eric Rudolph, went on to strike several times more."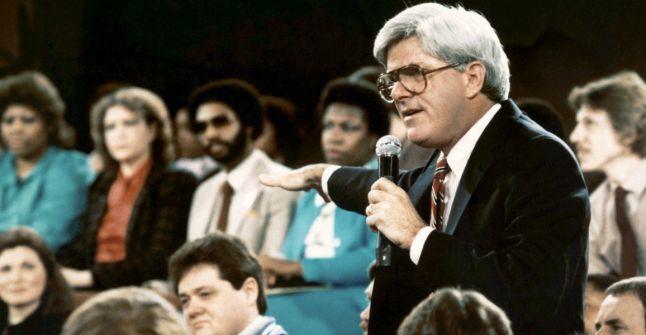 As daytime talk shows take a turn for the twisted and trashy — skinheads brawling on Geraldo, 'Man Marries A Horse' on The Jerry Springer Show — a host who never went there ends a 29-year run that remains the longest of any syndicated talk show in American television history.
Says Westwood One's JIM BOHANNON, whose talk show airs nightly on WDWS 1400-AM: "When Phil Donahue's show had moved to taping at WGN-TV in Chicago, I was in the audience once.
"I was amazed at his behavior during breaks. He paced up and down the aisles like a caged lion, occasionally talking with a floor director or the overall director via earpiece and microphone.
"He certainly revolutionized daytime TV. People forget that, before Donahue, daytime TV was considered housewife fare, and TV thought housewives were all dumb and boring.
"Donahue left behind the share-recipes format and talked to women; talked with women, about serious topics. He respected his audience's brains.
"Much of what followed him, of course, got pretty tabloid, but not everything. And it finally took an Oprah to dethrone him."
Says MAURY POVICH, who hosts his own syndicated TV talk show: "Phil's show was iconic in that it had an audience. That changed daytime talk. I consider him the man who launched Oprah and every other audience-involved daytime talk show.
"On his 25th anniversary, NBC gave him a prime-time special and he invited all of us to do a skit — Oprah, Geraldo, Joan Rivers, Sally Jesse Raphael, Montel Williams, me and others.
"I remember in the green room we all gathered before our entrance and there was silence. How about that — all these talk show hosts and none of us had anything to say to each other.
"A lot of egos there."