Big 10: From 'Thriller' to Chicago's Tylenol murders, a flashback to 1982, Part 1
Where were you 40 years ago, when we were first introduced to a high-flying college freshman named Jordan, a Boston bar where everybody knew your name and a homesick extraterrestrial with a hankering for Reese's Pieces?
In the first installment of a two-part Sunday series, we asked a panel of special guests to guide us through the newsy year that was 1982.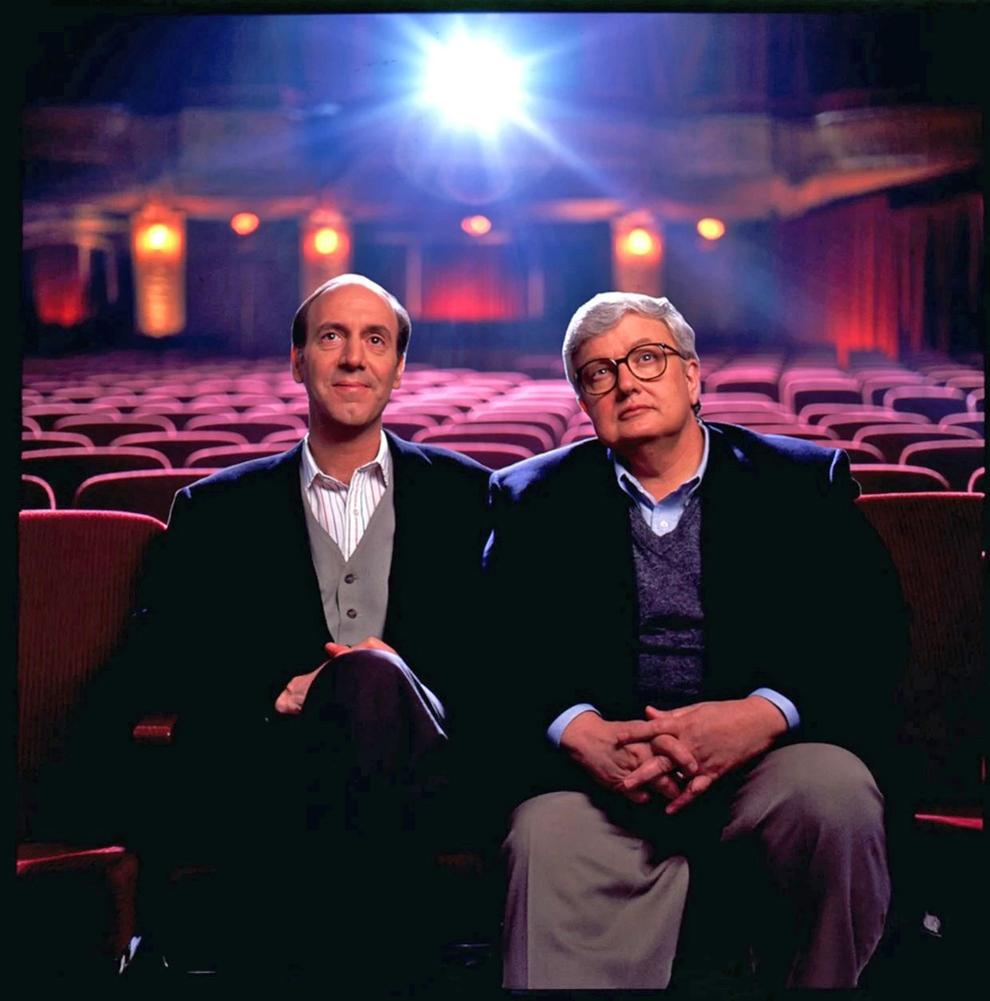 Debuting on TV in 1982: 'Cheers,' The Weather Channel, college football on ESPN and a first-of-its-kind show co-starring one of Urbana's favorite sons.
THEA FLAUM, creator of 'At the Movies with Gene Siskel and Roger Ebert': "We began as a monthly show on WTTW-Chicago called 'Opening Soon at a Theater Near You.' It became 'Sneak Previews' and 'At the Movies' later. It was a success from the start; by the third month, the show was already being carried by more than 100 public television stations.
"It was obvious to me from the beginning that it would work. The first time I met with Roger and Gene, I told them that I thought the show would become the highest-rated half-hour series on PBS — which it did.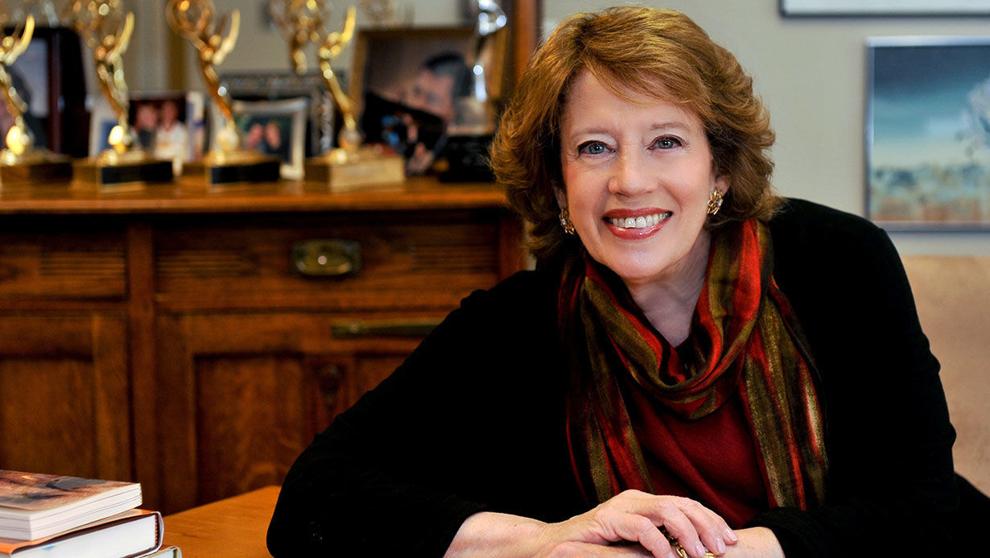 "When you think about it, a movie-review show with film clips is an ideal made-for-television format. What could be a better way to learn about new movies than having two film critics show you the movie, and tell you what's good — or bad — about it? Gene Shalit was doing movie reviews with clips on the 'Today' show, as were some big-city local news shows.
"It was the idea of two film critics bringing individual perspectives that was new. And the idea was not mine — it came from William J. McCarter, who was the general manager of WTTW at the time. He and I both believed in the concept. I had complete freedom to create the show as I thought best.
"As it turned out, we were both right."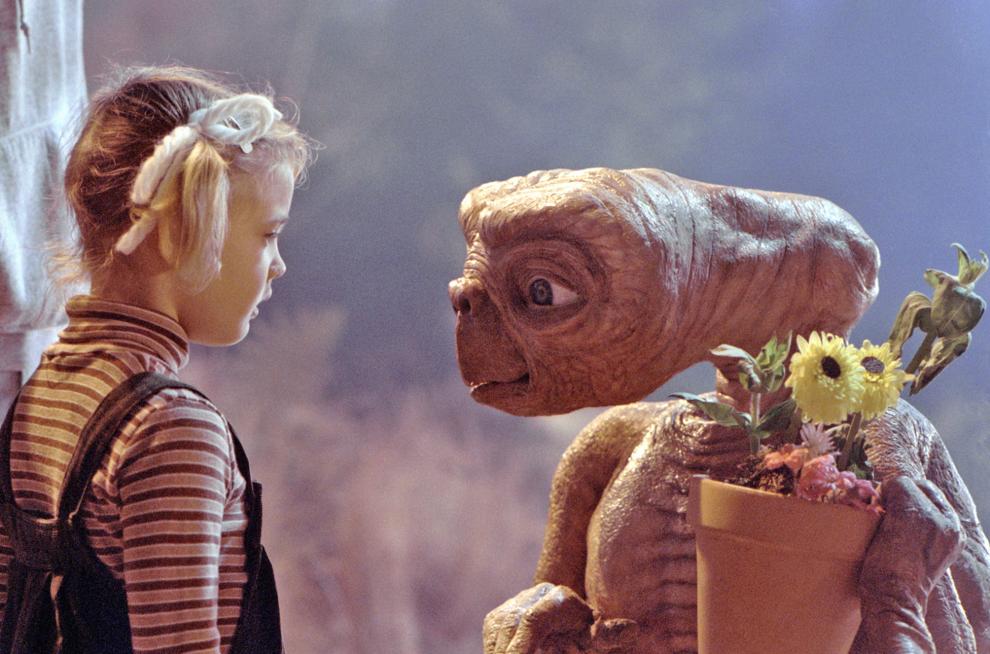 'This is not simply a good movie. It is one of those movies that brush away our cautions and win our hearts,' Roger Ebert writes of Steven Spielberg's 'E.T.,' which costs $10.5 million to make ($1.5 mill for the puppet) and goes on to gross $619 million, surpassing 'Star Wars' for No. 1 all-time.
Urbana King Elementary music, drama and dance teacher CARA MAURIZI: "What I remember most was the long line that wrapped around the theatre. I was 8 years old, growing up in Galesburg and we went to see it at the West Cinema.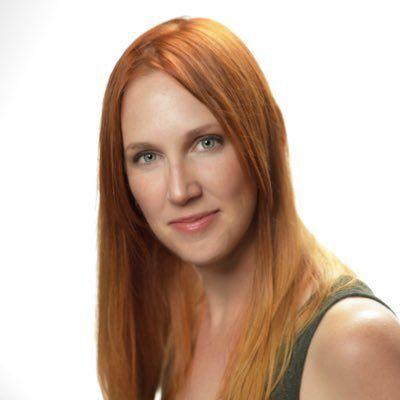 "My mom and I split off from my dad and brother, because there weren't four seats together. The theatre was packed and I remember the energy — everyone was so invested in the story. It was a time when everyone saw the same thing at the same time. There weren't 16 choices in town.
"I was terrified when all those tents were put up in the movie and didn't quite understand why all these scientists were swooping in. I know I hadn't seen something like that before. It was magical to see something that was so geared for kids but that also spoke so much to our parents.
"I think after that, we all hoped that we would be visited by E.T. and have a similar experience on our bicycles."
UI grad DOMINIC FUMUSA, whose acting credits include playing Nurse Jackie's husband on the Showtime hit series: "I had just finished seventh grade. I remember loving the movie, of course, and I specifically remember being fascinated by the town that the family lived in in California.
"It looked absolutely nothing like the town I was growing up in — McFarland, Wisconsin. I really wanted to ride my bike through their town like they did in the movie, with all those cool-looking cul-de-sacs and backyard pools, and those mountains in the background. This planet called 'California' fascinated me.
"Everything about the world of 'E.T.' seemed exotic to me, and that doesn't even cover how strange and amazing the character/puppet of E.T. himself was and his out-of-this-world spaceship.
"But to be honest, more than the movie itself, the very first thing I thought of when I read your question was remembering how excited my seventh-grade science teacher had been about this movie coming out. He was affectionately known as 'Mr. K' to us.
"I remember Mr. K. took an entire class period to tell us about the movie. He had xeroxed articles from trade magazines and handed them out in class. I think he was a huge Spielberg fan in general, but he just was over the moon when he learned about this upcoming film called 'E.T.' I remember his reaction was a first for me; I had no idea films could make that big of an impression on adults.
"It was the first time in my life that I became aware of someone being obsessed with the movies, which is funny to me now, given that I am in a profession that is, by definition, obsessed with the movies."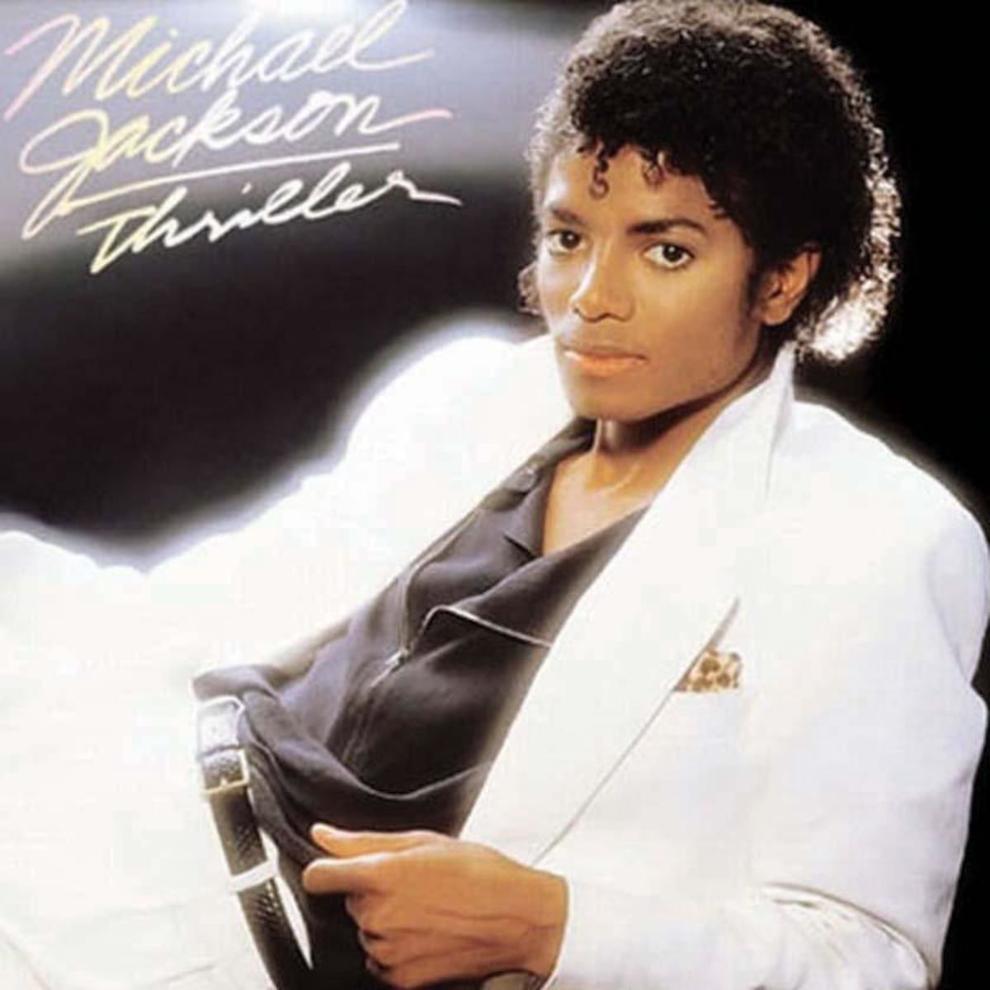 Admit it, kids of the '80s: You at least considered investing your allowance money in a red and black leather jacket like the one Michael Jackson wore in the video for 1982's most-talked-about release — 'Thriller.'
REV. LEKEVIE JOHNSON, pastor at Champaign's Mt. Calvary Missionary Baptist: "My mom and dad bought me the red 'Thriller' jacket and silver socks. The problem: I wore it to church on that Sunday, while my Dad was up preaching.
"On my return from the restroom, I decided to moonwalk back to my seat down center aisle. Bad idea."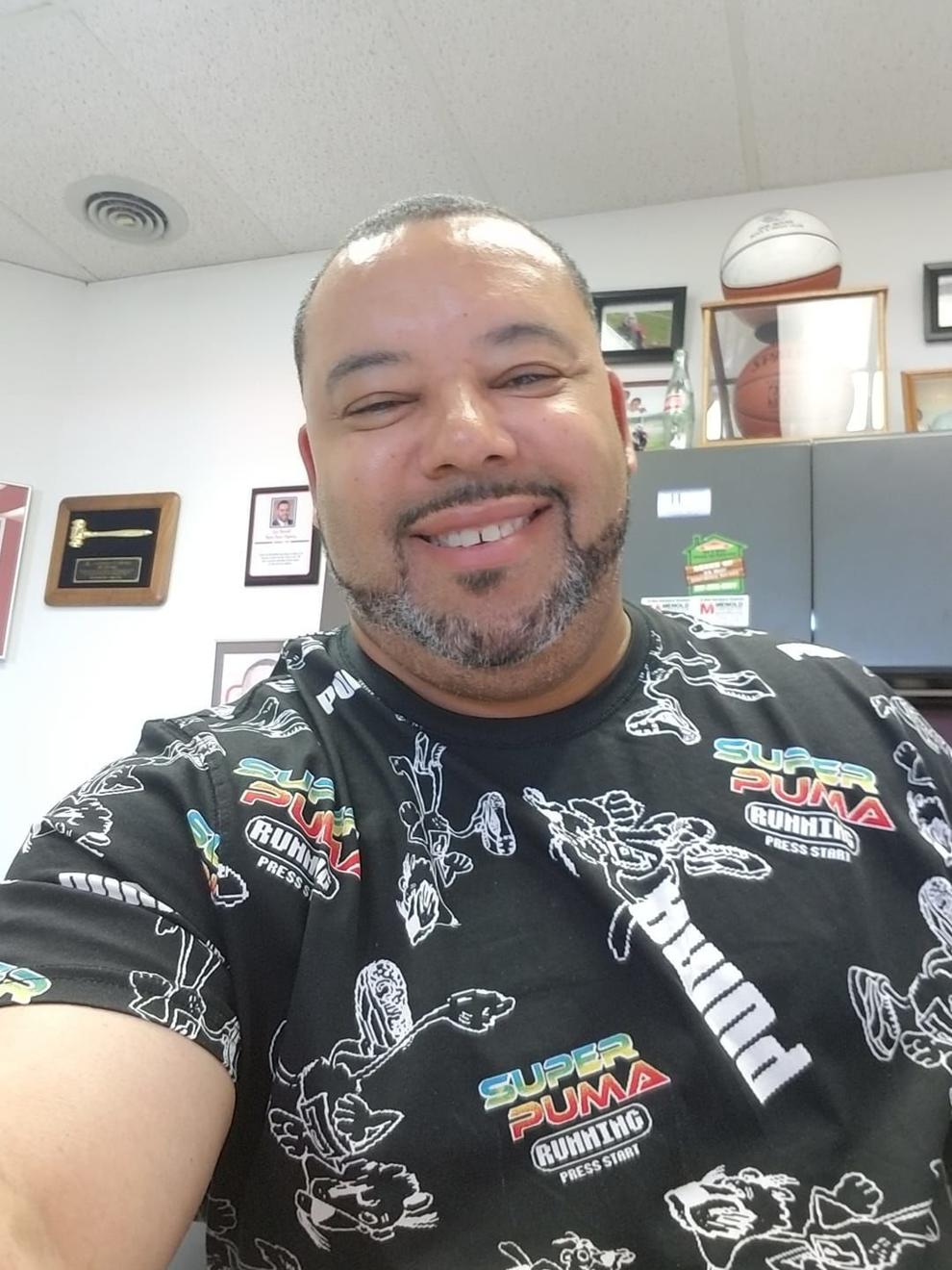 Champaign insurance agent JOE STOVALL: "A big 'no' on the multi-zippered jacket. But I think everyone tried to moonwalk, even if you had two left feet."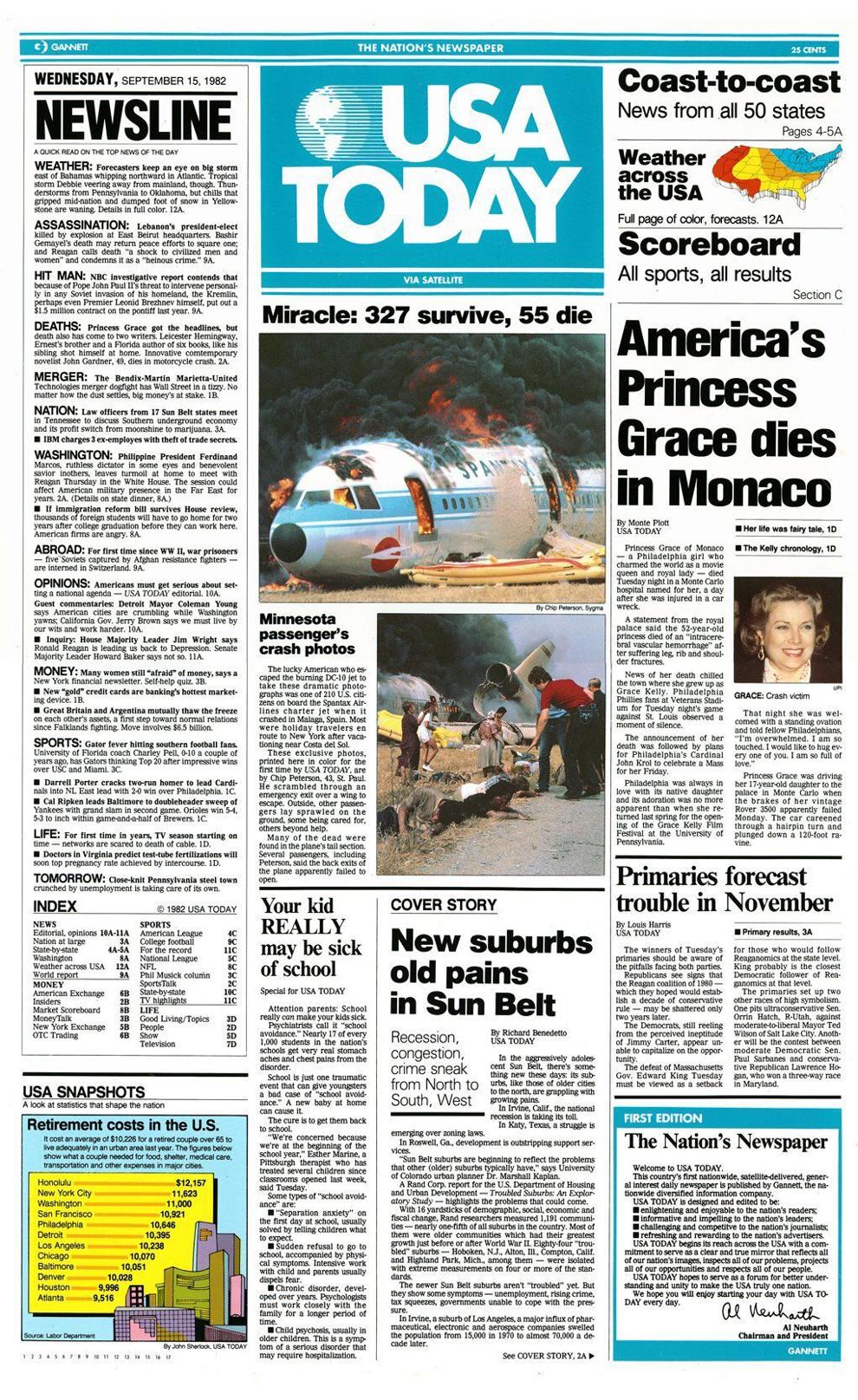 Much like they did with CNN two years earlier, critics scoff at the newest addition to the national media lineup — a five-days-a-week newspaper filled with color charts and short stories. 'If USA Today is a good paper,' legendary Washington Post editor Ben Bradlee says at the time, then 'I'm in the wrong business.'
1978 UI Law grad, Daily Illini alum and former USA Today editor-in-chief KEN PAULSON: "There were two notable events on my calendar in August of 1982. The first was my 10th reunion at York High School in Elmhurst. The second was the start of my new job as an assistant national editor on a newspaper called USA Today set to launch two weeks later.
"At an event where 28-year-olds traditionally boast about their cool jobs, mine was a little harder to explain. Yes, it was a newspaper, but it would focus on the whole country. It would only publish on weekdays and be colorful like a magazine. Stories would be short, with lots of graphics and pie charts. And in time, this newspaper would show up in hotels and airports all over America.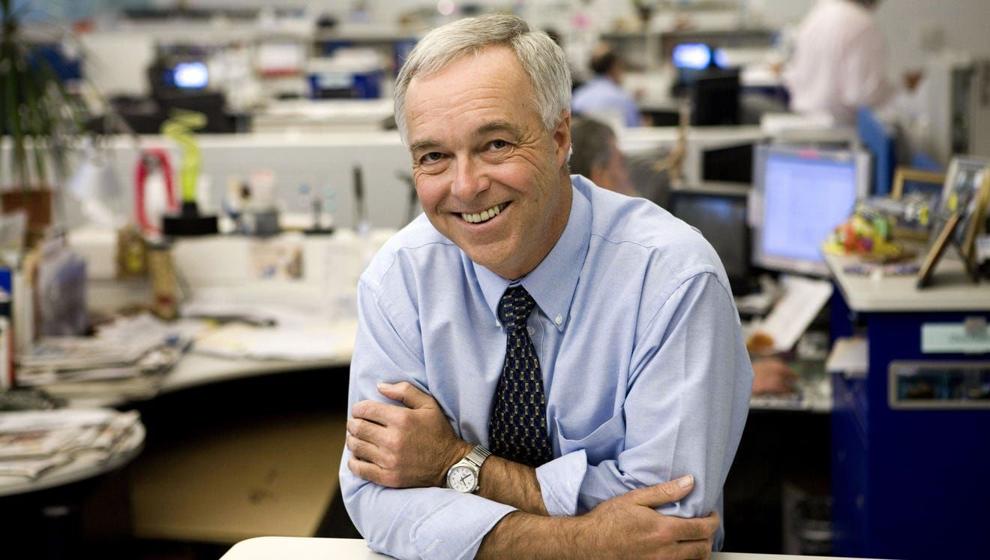 "My York classmates were puzzled. At later reunions, there would be no confusion about USA Today.
"It was my good fortune to be on that startup team in 1982 and later return to the paper as the editor-in-chief in 2004. In retrospect, though, it's clear that this was a project that could only have been launched when it was.
"USA Today founder Al Neuharth had recognized that Americans were becoming more mobile, often leaving their hometowns and home states for opportunities elsewhere. We were also more pressed for time, with husbands and wives both in the workplace. Businesses required more travel and air travel grew.
"What better time to unveil a newspaper that focused on the entire country, contained daily reports on every state every day, emphasized brief news items that you could read without turning to another page and presented everything in a bright, colorful package? It was the right venture at the right time and 10 years later would help inspire the design of the first generation of websites.
"But that's another decade."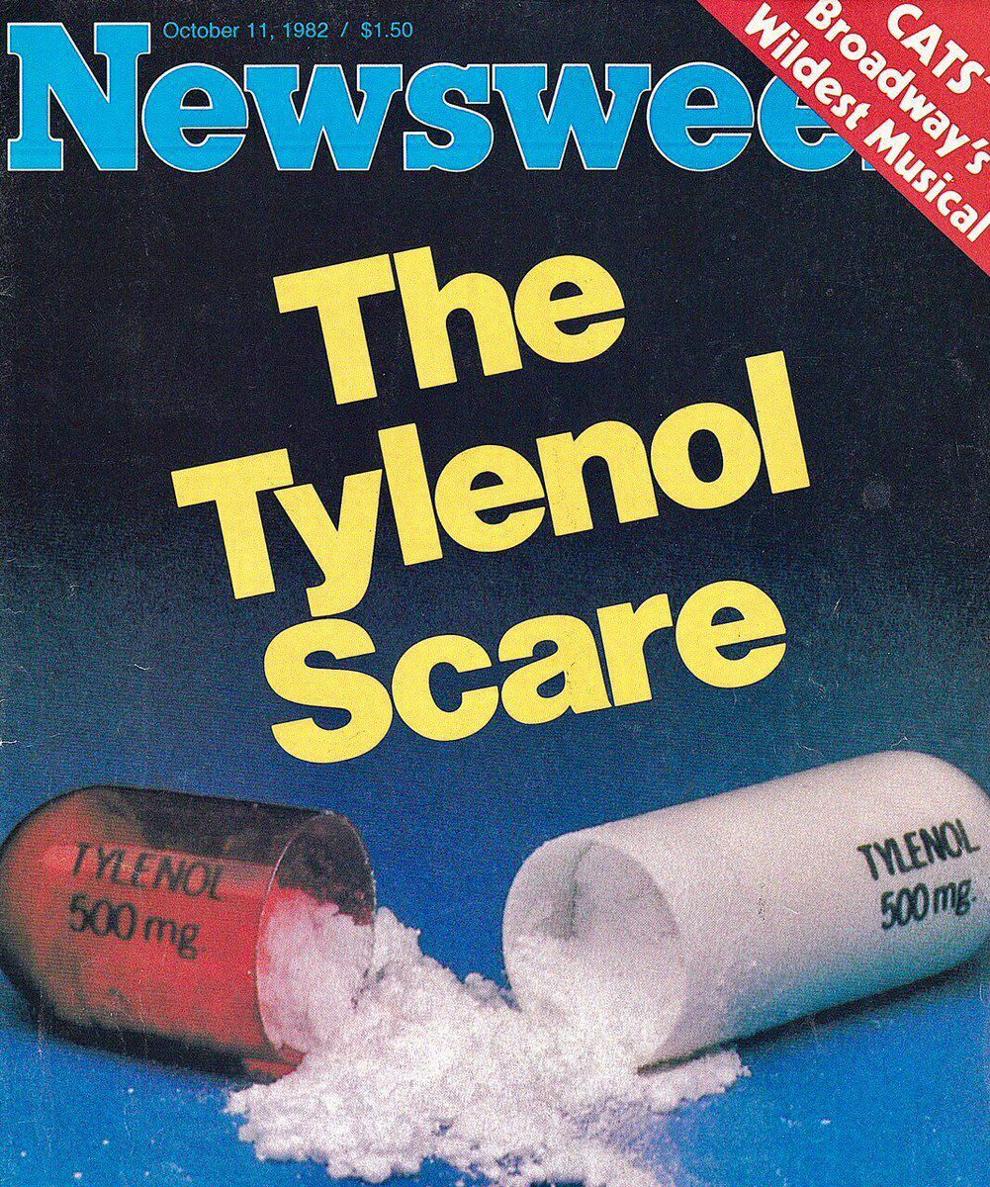 All these years later, no one has ever been charged or convicted for one of the decade's most horrifying crimes: Seven Chicago-area residents, including a 12-year-old girl, die after taking Extra-Strength Tylenol that had been laced with cyanide.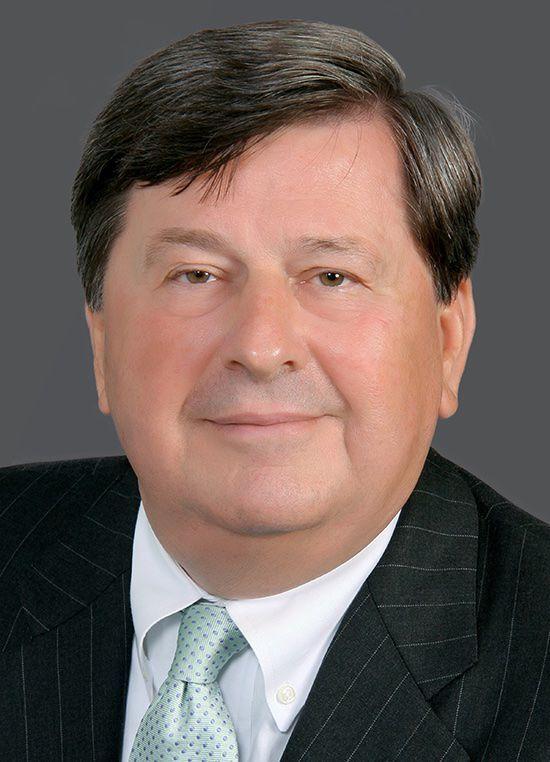 TY FAHNER, Illinois' attorney general at the time: "The Tylenol Murders were the first mass murders in history with no particular person or persons in mind."
Carle Health CEO DR. JIM LEONARD: "I was in my second year of residency training after medical school in the west Chicago suburbs. We watched in horror as the Tylenol Murders unfolded. Two immediate actions came back as I thought of that time.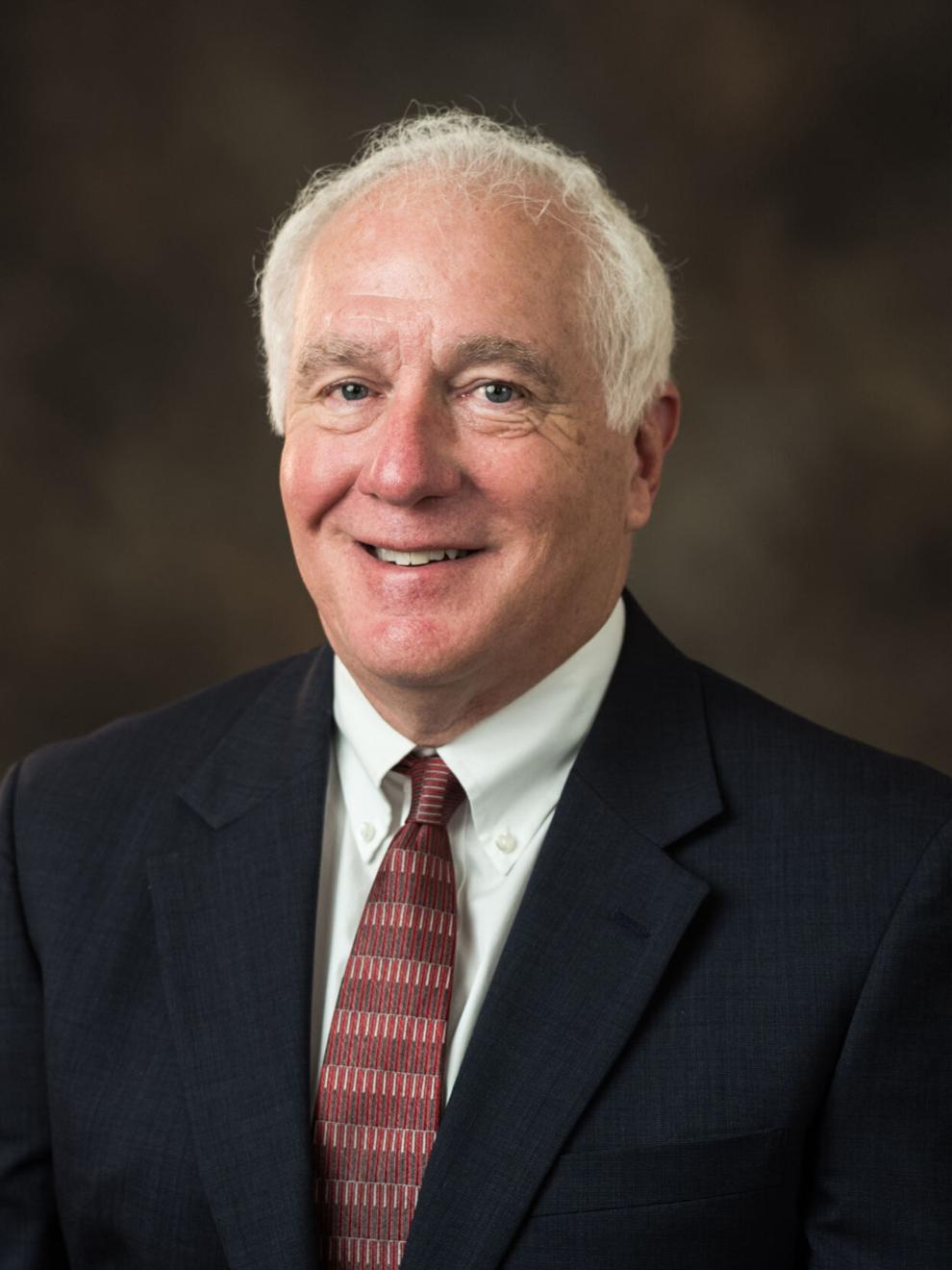 "One, since we were often front line in the emergency department, our intense review of the presentation of different toxins/poisons that we might see and two, advising all patients to throw out over-the-counter medications that were not tamper-proofed — which was most of them at that time — if purchased in the last year."
DR. ROBERT PARKER, director of the UI's McKinley Health Center: "Cindy and I moved to Champaign from North Carolina and I started as an internal medicine intensive care physician at Carle in July 1982. The Tylenol Murders were identified shortly afterward and I just recall having to do some reading on possible ways to identify and treat cyanide poisoning in the event it showed up in the Carle ER.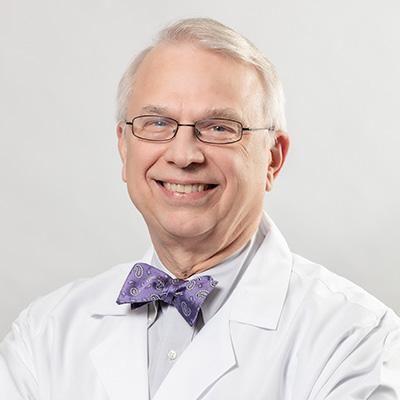 "Tylenol had been on the market for years but ibuprofen was relatively new, as it had been on the market only around eight years or so. I recall early conversations with patients as we switched patients with fever from Tylenol to ibuprofen or back to aspirin. However, I don't recall a lengthy panic because I don't believe it took long to identify that it was cyanide that was killing folks, not acetaminophen.
"The underlying challenge was the mystery as to how cyanide was entering the capsules and it quickly became apparent that it was happening after the drug was packaged. Hence, drug packaging was the solution focus and changed the way all over-the-counter drugs are procured today."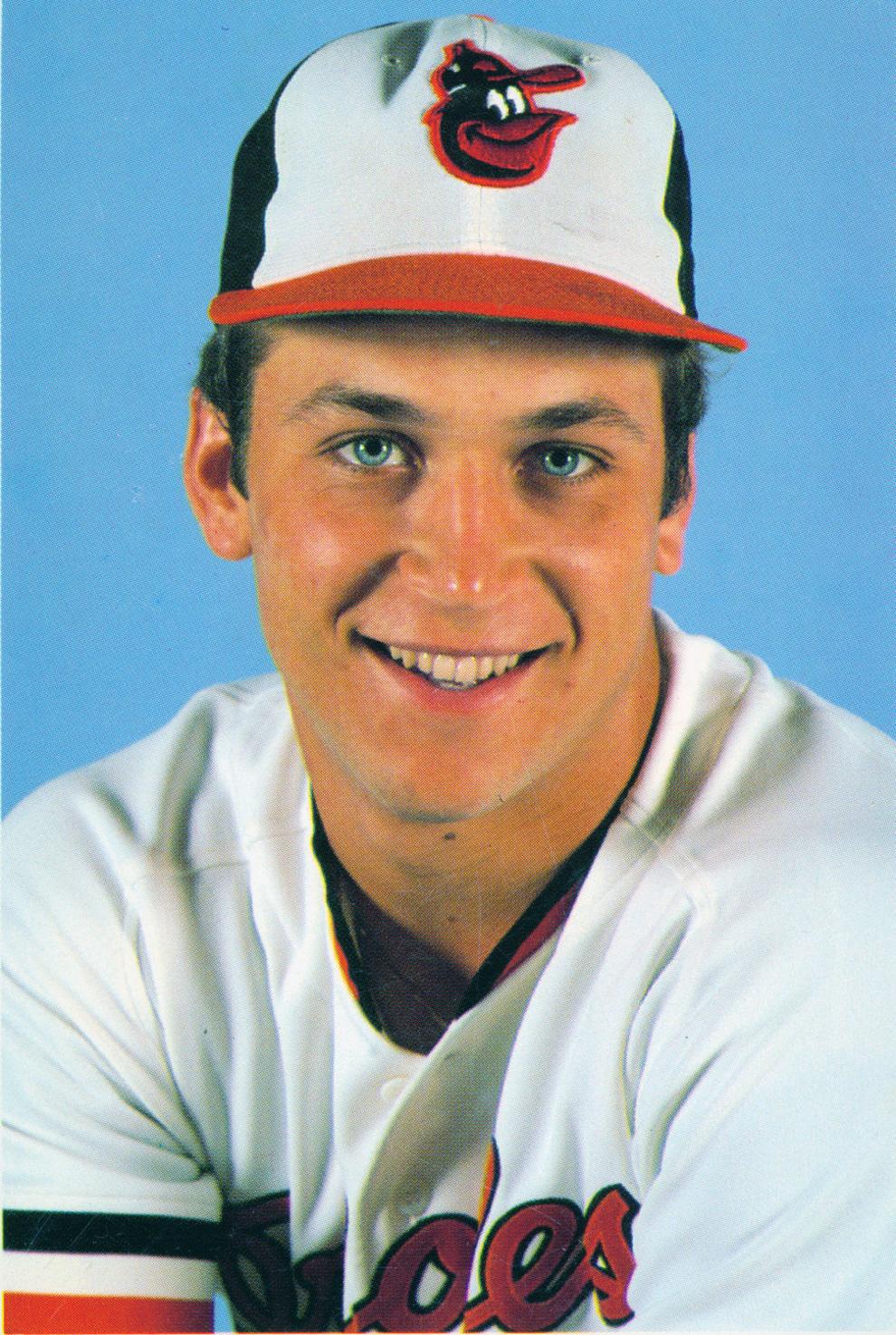 On May 30 in Baltimore, 21-year-old Cal Ripken Jr. takes the field as the Orioles' shortstop, beginning a streak of 2,632 straight starts and setting one of sports' most unbreakable records.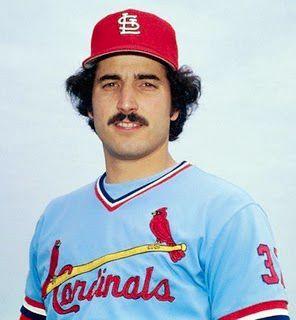 KEITH HERNANDEZ, the first baseman on the 1982 World Series champion Cardinals: "It'll never be broken. New metrics say players take a day off every two weeks. It's less likely to happen than (Nolan Ryan's) seven no-hitters and (Joe) DiMaggio's 56-game hitting streak. The player has no control over the front office mandating a periodic day off."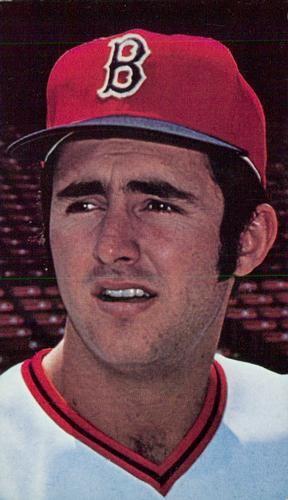 1982 American League Championship Series MVP FRED LYNN: "Entire careers won't be as long as Cal's streak."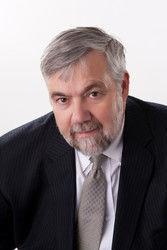 Famed analytics guru BILL JAMES: "If there was such a streak now, there is a good probability that the player would play every game, but for five different teams, which would kind of kill the magic of it, I think."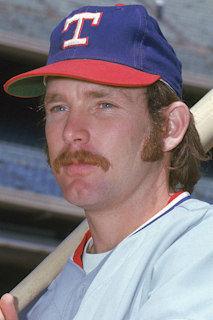 TOBY HARRAH, one of just nine major leaguers to play all 162 games in 1982: "One can never say never but Ripken's streak is pretty safe.
"Ryan's is safe also. DiMaggio's, maybe not. The game is changing — more action."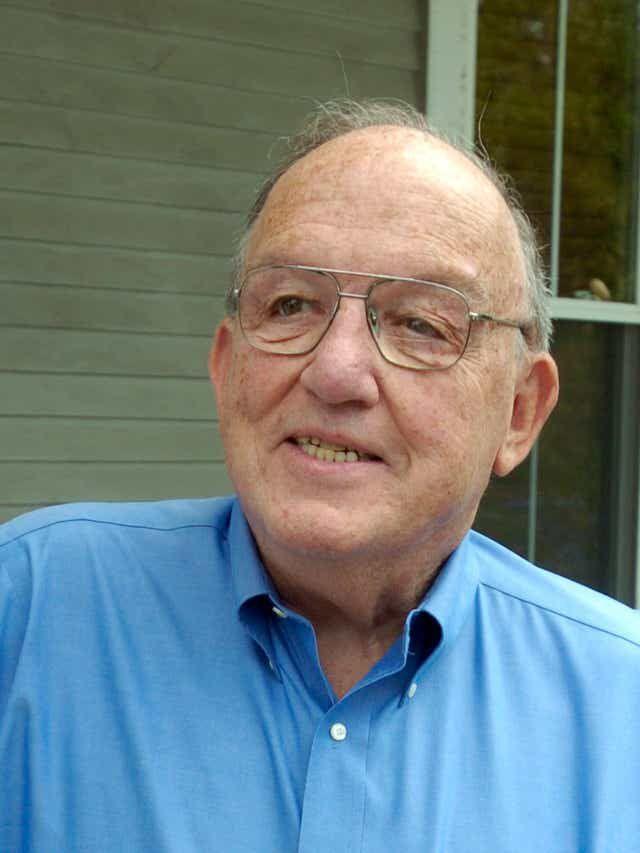 Former MLB Commissioner FAY VINCENT: "The Ripken and Joe D streaks are close to impossible, as is the (Rogers) Hornsby five-year batting average of .400-plus. The Cy Young career win total (511) is another.
"Those old-timers were magnificent."