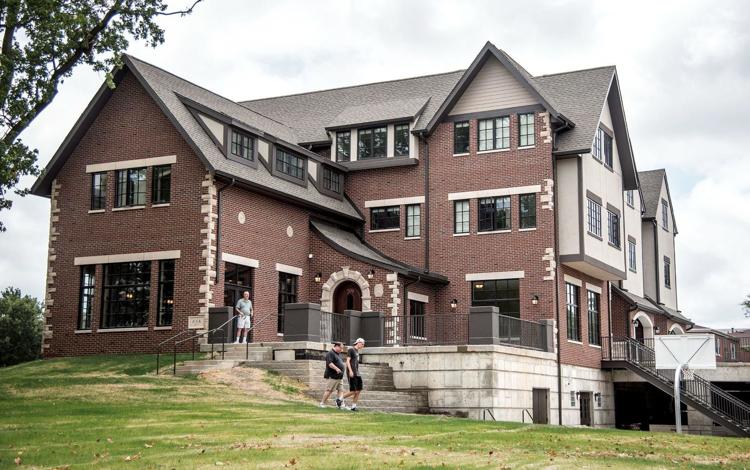 CHAMPAIGN — The Illini Chabad, the Chabad Center for Jewish Life at the University of Illinois, has purchased the former Lambda Chi Alpha fraternity house at 209 E. Armory Ave., C, and will begin moving in as renovation work begins.
The center, currently at 509 S. Fourth St., C, will be gaining nine times the space it currently has, going from 3,000 square feet to 27,000 square feet at its new location, according to its Executive Director Rabbi Dovid Tiechtel.
"After many years of putting up tents, renting extra space, busting at the seams and even taking out every possible wall it's time for us to take Chabad to the next level," he said in an announcement Monday.
The new space, across from Washington (Frat) Park, features private meeting and study rooms, social areas, a large dining room and approved certified housing.
Tiechtel said the hope is to have housing available for 36-41 students, with each in a single room with its own study area, available for the spring semester.
The organization is also launching a fund-raising campaign to help cover the $7.1 million cost of the building purchase and renovation plans, he said.
The cost of the building purchase was $5.5 million, and of the total needed for that and the renovation, $3.9 million has already been raised in pledges, Tiechtel said.
Through a crowdfunding campaign, all donations up to $400,000 raised in the next 72 hours will be matched by a group of matching donors.
Find the campaign here.