Top of the Morning, Dec. 22, 2019
Closing in on 98, Jim Kelly gets around like someone half his age.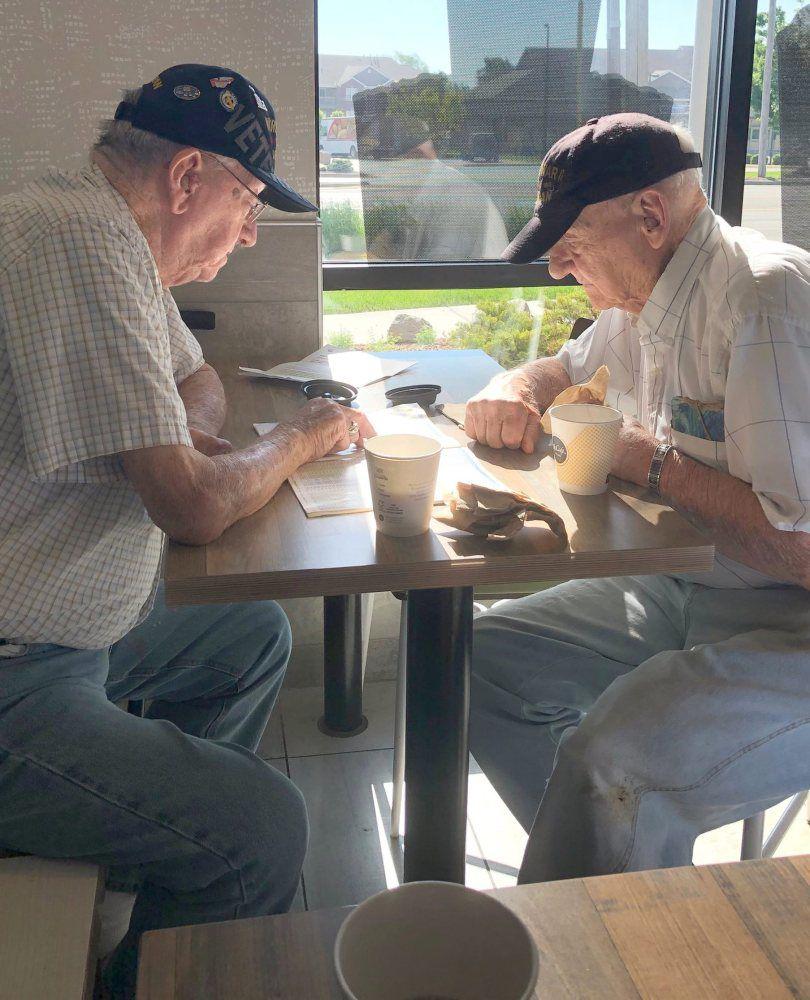 The decorated World War II veteran from Urbana still meets friends at McDonald's on Philo Road most mornings, enjoys lunch downtown at Bunny's and swaps stories from barstools at the American Legion on Broadway Avenue and VFW on Main Street.
"He tells me his secret is his routine," said his son, Jim. "That keeps him sharp as a tack."
The family wants to invite "anyone who knows him" to Kelly's 98th birthday bash, set for 4-6 p.m. Dec. 29 at the VFW.
We've told the amazing story of the 1940 Urbana High grad and longtime Urbana firefighter, a proud Marine and Iwo Jima survivor who once shared a drink with John Wayne.
Visit news-gazette.com and watch our video or swing by Bunny's, where a framed copy of Tom Kacich's column hangs on one wall.
Better yet, wish him happy 98th in person next Sunday.
The perfect gift?
"A beer chip," his son said. "That'd be his preference."