N-G Special: A decade to remember
What will you remember most about the decade that's days from ending? Click here and tell us
It was the decade that made us all learn a new name for the old Assembly Hall, not to mention other additions to the local lingo: Kickapoo Rail Trail, Carle at the Fields, Gies College of Business, Salt Fork schools ... Salaitagate.
We said bye-bye to Burnham Mansion, the late Great Impasta and those funky eclipse glasses, and welcome to the 44th president, the Pride Parade and a Pesotum farm-playing Luke Bryan. As the clock winds down on the 2010s — and the countdown continues to a new Costco in Champaign, a casino in Danville and A/C at last throughout Central High School — Editor JEFF D'ALESSIO takes a look back at the past 10 years, A-to-Z style.

A is for AFRICAN and ASIAN AMERICANS, who made headlines and history left and right this decade. The UI hired its first Asian-American chancellor (Phyllis Wise) in 2011 and replaced her five years later with the school's first black UI chancellor (Robert Jones). And the latter took place just four months after the football program introduced its first black head coach (Lovie Smith).
Voters made Carol Ammons C-U's first black state representative (2014) and Rickey Williams Jr. Danville's first black mayor (2019). And there's more still to come, with Parkland officials announcing this year that Singapore-born Pam Lau will succeed Tom Ramage as president of the Champaign college come 2023.
B is for $1.016 BILLION — the amount wagered on 332 terminals at 78 establishments in the city of Champaign alone since video gaming became a thing in 2012. On the bright side: players won $936,474,080.80 of that and the city took in $4.019 million in tax revenue.
C is for CHAMPAIGN COUNTY, one of only nine in Illinois poised to finish the decade with more people than it started with, according to the number crunchers at the U.S. Census Bureau.Sparked by the city of Champaign (6,974 more people than in 2010), Mahomet (up 1,370) and Savoy (up 1,138), the county counts 209,983 residents, a 2.8 percent jump from the beginning of the decade. Only three of 102 counties in the Land of Lincoln experienced a higher rate of growth — Kendall (9.8 percent), Monroe (3.9) and Kane (3.4).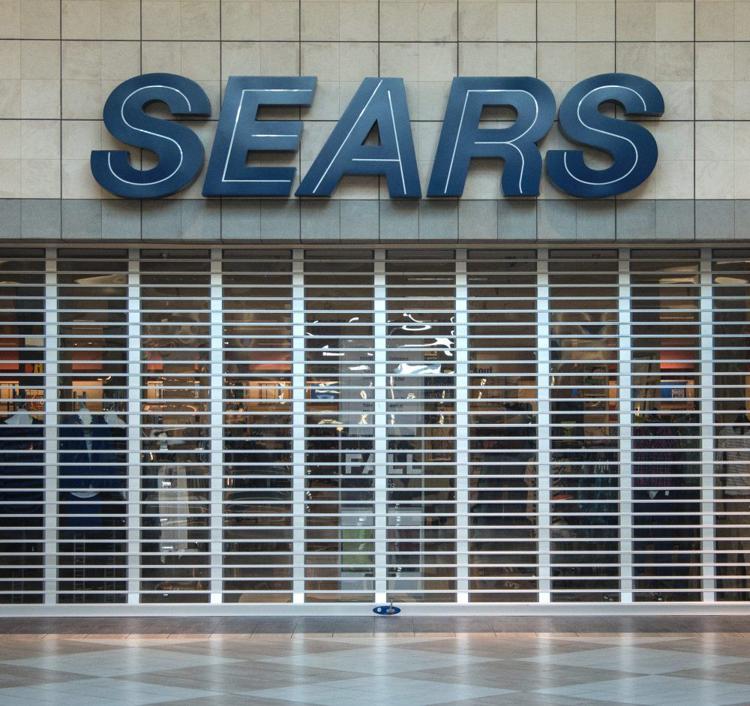 D is for DEPARTMENT STORES as mall anchors. Sears' bankruptcy cost both Champaign's Market Place and Danville's Village Mall a tenant in 2014. Four years later, Bon Ton going under meant Bergner's shutting down in Champaign and Carson's closing in Danville.
E is for ENTOMOLOGY, the expertise of self-described "bug lady" and UI Professor May Berenbaum, who in 2014 was summoned to the White House, where she received the highest of honors — the National Medal of Science — from President Barack Obama.
F is for YOU'RE FIRED, which former Champaign police officer Matt Rush was told twice, in 2014 and '16, following excessive force allegations — and still wouldn't leave until being cut a $50,000 separation check from the city in 2017.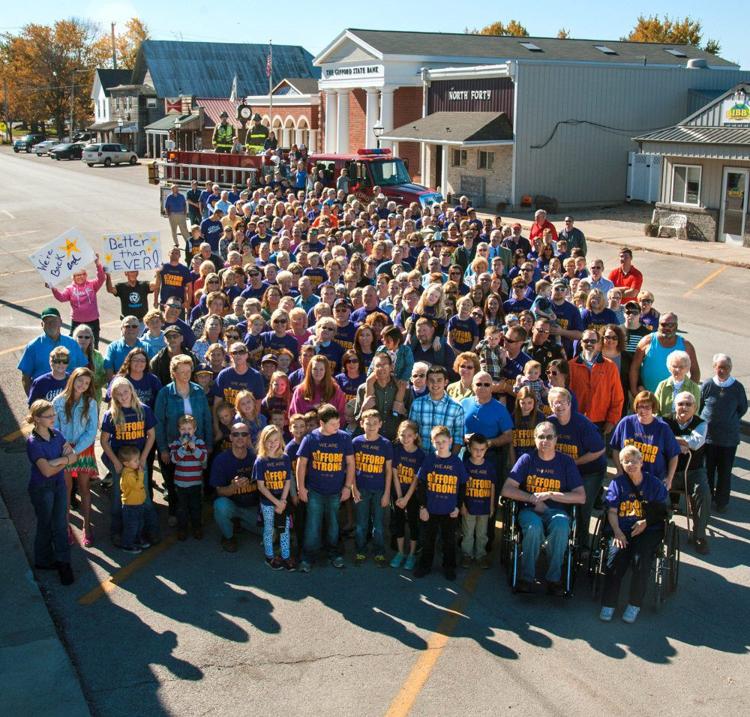 G is for 'GIFFORD STRONG,' the slogan of the proud community that got knocked down by an EF-3 tornado on Nov. 17, 2013, dusted itself off and got right to work on rebuilding (no thanks to FEMA).
H is for HOTEL ROOMS, bound to be a factor in the community's bid to win back the IHSA boys' basketball tournament in a few weeks. Champaign County had 3,902 rooms at the start of this decade. Subtract the 130 at Urbana's closed (for now) Lincoln Hotel and add five new hotels built this decade, and there are now 4,122 rooms at 47 facilities (with another 350-plus rooms in Tuscola and Monticello), Visit Champaign County's Terri Reifsteck notes.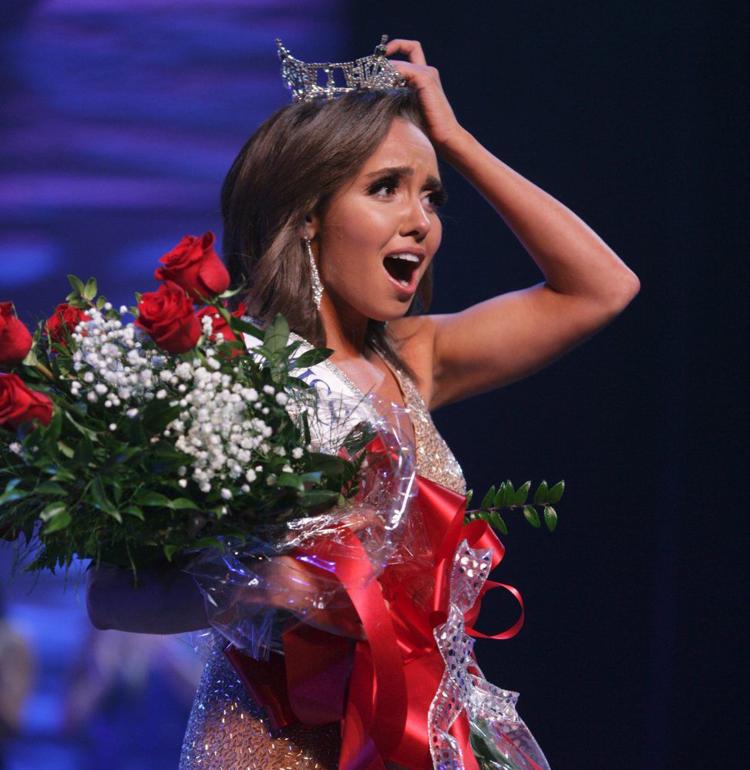 I is for MISS ILLINOIS, the title claimed in back-to-back years by Oakwood High grad Abby Foster (2017) and former Centennial Charger Grace Khachaturian (2018), earning both a spot in the Miss America competition.
J is for U.S. Rep. TIM JOHNSON, whose surprise 2012 retirement opened the door for Rodney Davis; ANNE JOHNSTON, whose 77-year run at Campus Florist ended in 2018; and CHRISTY and DOUG JARLING, now enjoying retired life after three decades of serving strawberry snowstorms and banana splits. But their last name lives on at 309 W. Kirby Ave. after they sold Jarling's Custard Cup to an Illini sports-laden ownership group in 2016.
K is for former Champaign Central Maroon ALISON KRAUSS, among 25 local legends who had city streets newly named in their honor this decade. Also recognized: Clint Atkins, Keegan Bannon, George Blackburn, Erma Bridgewater, Rev. Arthur Burks, Thomas Dodsworth, Ben Frankel, Robert Grossman, Tom Harrington Sr., Essie Harris, Coach Gary Hembrough, Catherine Hogue, Rev. W.B. Keaton, Bishop Edward T. McGhee, Danny Nardi, Bishop Robert L. Perry Jr., Nicholas Pica, Lum Rose, Rev. Lundy Savage, Vicki Stewart, Robert L. Tatman, Mable Thomas, Vera L. Wesley and Jim Yost.
L is for LAST STATE to legalize concealed carry, which gun-shy Illinois reluctantly became on July 9, 2013, per a federal court order.
M is for $270.125 MILLION — the amount voters in five area districts gave school officials permission to spend on building projects. Roll call: Milford ($17.5M in 2015), Paxton-Buckley-Loda ($31.425M in 2016), Champaign ($183.4M in 2016), Cerro Gordo ($8M in 2017) and Monticello ($29.8M in 2018).
N is for NOBLESVILLE, Indiana, home to America's most talked-about seventh-grade science teacher this decade — Mahomet's own Jason Seaman. Using some of the skills that made him The News-Gazette's 2007 Athlete of the Year, Seaman lunged at and laid out a student gunman, taking three bullets himself and preventing what witnesses said would have been another mass-casualty school shooting.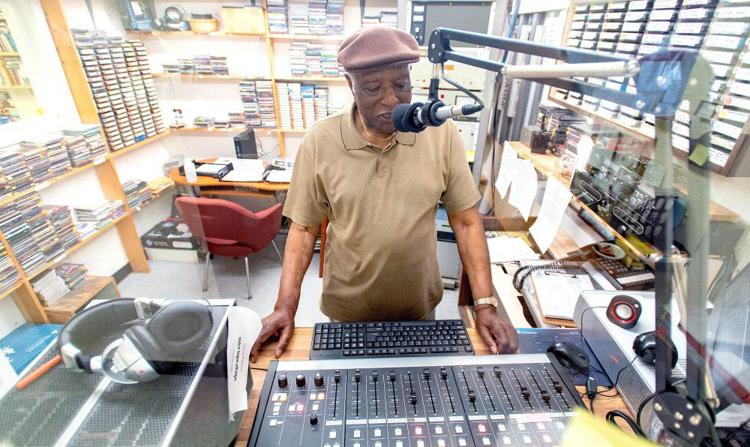 O is for OFF THE AIR, sadly the status of WBCP 1580-AM as of this past summer, after the lone remaining co-founder of the first-of-its-kind station passed away. J.W. Pirtle had started what was said to be the only black-owned station east of the Mississippi River and south of Kankakee with Lonnie Clark and Vern Barkstall in 1989, converting it from a country-western format into one that was often described as "the soul of the twin cities."
P is for PRISONER NO. 40892-424 — or, as you may know him, Governor Blagojevich — who on March 15, 2012, began serving a 12-year sentence at the Federal Correctional Institution of Englewood, Colo. That makes four Illinois governors who've spent time in the federal pokey, a tradition Otto Kerner Jr. started and Dan Walker and George Ryan continued.
Q is for PAT QUINN, who in his final days as governor joined state and local dignitaries just outside Tuscola for a major announcement years in the making: Ground would be broken in a matter of months on a 235-acre site off U.S. Highway 36 that would house Cronus Chemicals' $1.4 billion fertilizer plant. A boon for the region, it would bring as many as 200 local jobs when production started in 2017.That was 1,866 days and endless delays ago.
But there's recent reason to believe the project still has a pulse, says Brian Moody, executive director of the Tuscola Chamber & Economic Development.
"With a recent application for a permit to the IEPA and a request to be added to the Douglas County Enterprise Zone, my optimism level is increasing on the Cronus project," Moody told us last week. "With continued positive movement forward, groundbreaking in 2020 appears within reason."
R is for RHODES SCHOLARS, an exclusive club that in 2014 added Jefferson Middle School, Uni High and Cornell alumna Rachel Harmon, the 100th selection from Illinois since 1904.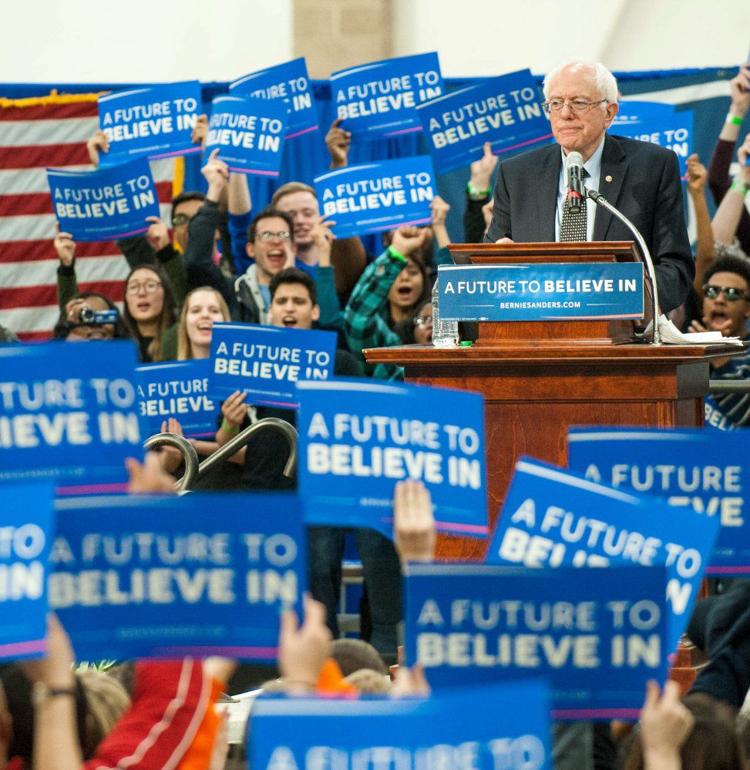 S is for SAME-SEX MARRIAGE, legally recognized statewide since June 1, 2014, and SECRET SERVICE agents, who got to know the lay of campus after accompanying then-VP Joe Biden here for a 2015 'It's On Us' college tour stop, Bernie Sanders for a pre-primary rally in 2016 and Barack Obama for a 2018 speech and ceremony.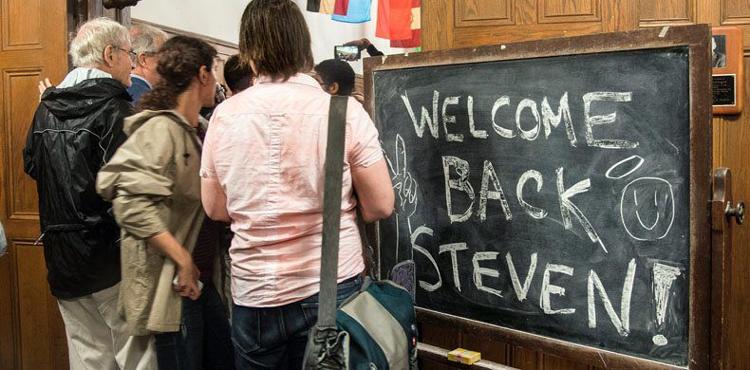 T is for TWITTER, where @stevesalaita's foul-mouthed postings about Israel — in between his accepting a professor's position at Illinois and reporting for work — inspired 122 letters to the News-Gazette editor, two lawsuits, countless demonstrations and one 17-month saga that ended with a check for $875,000 from the UI. But alas, no job.
U is for UNPOPULAR — the apparently growing sentiment, based on police logs and Facebook likes, about Unofficial St. Patrick's Day, during which two more students died and one was seriously injured in separate accidents this decade.
V is for VIRGINIA, home of the genetic genealogy company where Champaign County authorities sent $8,000 in hope of getting an answer to the question they'd been waiting nine years for: Who was responsible for the brutal murder of 22-year-old Holly Cassano at Mahomet's Candlewood Estates mobile home park? New DNA technology pointed to Michael Henslick, who was charged with first-degree murder and is due to stand trial on Feb. 10.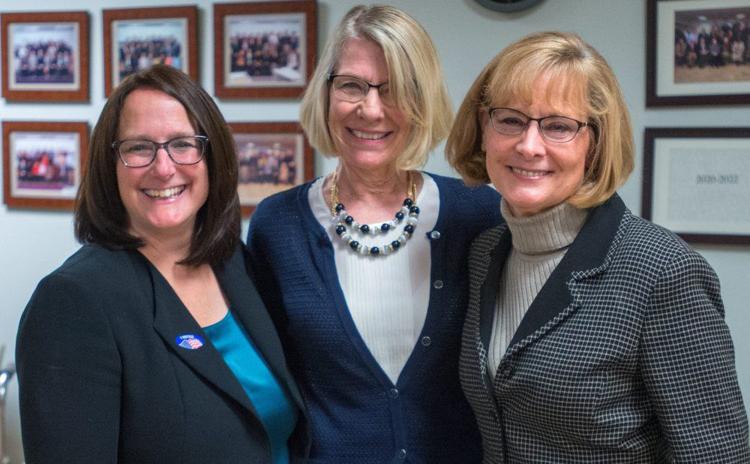 W is for WOMEN, who were elected and appointed to umpteen public positions of power in the 2010s.They're the superintendents of the area's five biggest school districts: Susan Zola in Champaign, Alicia Geddis in Danville, Jennifer Ivory-Tatum in Urbana, Lindsey Hall at Mahomet-Seymour, Michelle Ramage at Rantoul city schools.
They're the state's attorneys of four of five area counties: Julia Rietz in Champaign, Jacqueline Lacy in Vermilion, Dana Rhoades in Piatt, Kate Watson in Douglas.
And they're the mayors of four of the six biggest towns in Champaign County: Deb Feinen in Champaign, Diane Marlin in Urbana, Joan Dykstra in Savoy, Tami Fruhling-Voges in St. Joseph.
X is for SPACEX, which will provide Mike Hopkins' next lift to the International Space Station. The 50-year-old Illini football captain-turned-NASA astronaut, who spent 166 days up there in 2013-14, is due back in the coming months, this time flying in the Crew Dragon craft SpaceX is developing for NASA.
Y is for the YINGYING ZHANG MEMORIAL GARDEN, a 600-square foot space near the corner of Goodwin and Clark put in to honor the visiting Chinese scholar who was tragically taken at 27.
Z is for RON ZOOK, who was shown the door in 2011 after a second straight 7-6 season. Little did anyone know at the time how long we'd have to wait for an Illini football team to finish on the right side of .500 — something this year's crew can achieve for the first time in eight years with a bowl win over the holidays, an overdue happy ending to a decade that brought 44 more Big Ten Ls than Ws.