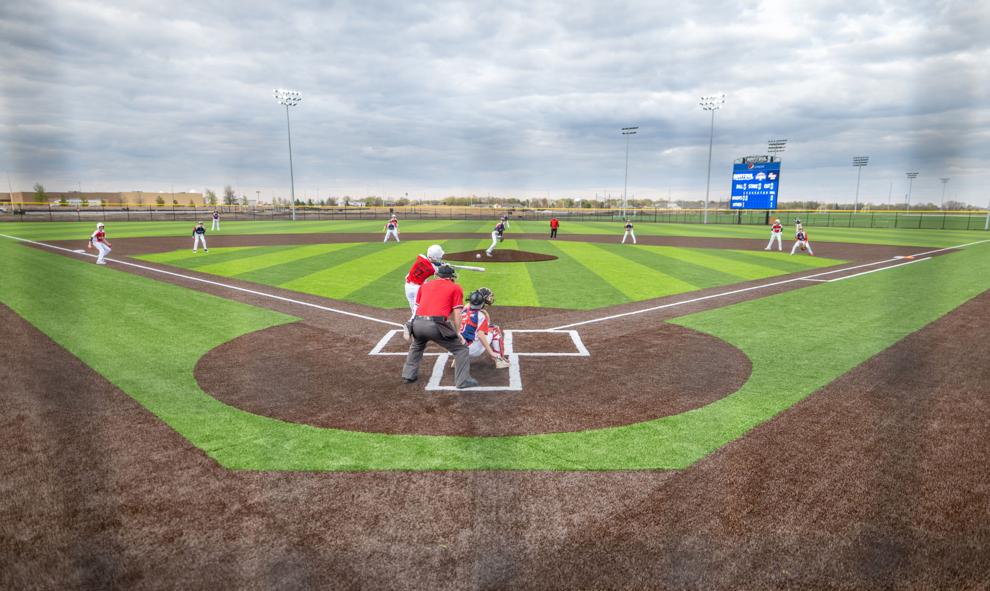 RANTOUL — Long before Interstate 57 existed, Andy Graham's grandfather used to tell him, members of the Methodist church in Rantoul would stand in the middle of U.S. 45 on University of Illinois football game days with signs directing passers by to buy fried chicken at their church.
"That's how they made all their money back then for the churches," said Graham, a fourth-generation resident who serves as assistant director of recreation for the village. "Rantoul's always been kind of a pass-through for major sporting events.
"Now we have a major sporting venue that people will come to Rantoul for."
On Friday, the smell of asphalt lingered in the air after it was laid earlier in the day on one of the parking lots at the brand-new Rantoul Family Sports Complex.
Instead of passing by the town, baseball and softball players, along with their parents and coaches, pulled off the highway to take part in the first tournament at the sprawling 60-acre complex, which includes eight baseball, softball, soccer and football fields.
"To see kids come into the complex with bats in hand, spikes on, it feels really, really good," said Ryan Reid, who serves as the facility's director of sports operations.
Teams from seven different states entered the facility's first tournament this weekend. A sporting event is scheduled for every weekend from now until the third weekend of October.
Reid said 80 percent of the teams are coming from far enough away that they'll need to stay in hotels. He said he talked with a manager at a hotel on South Neil Street in Champaign who said they already had bookings for tournaments at the complex every weekend.
"We are definitely influencing Champaign, Urbana, and Savoy, and the community outside Rantoul," Reid said. "One thing that we thought was, if we build something in central Illinois in a county where three interstates intersect, we're going to book."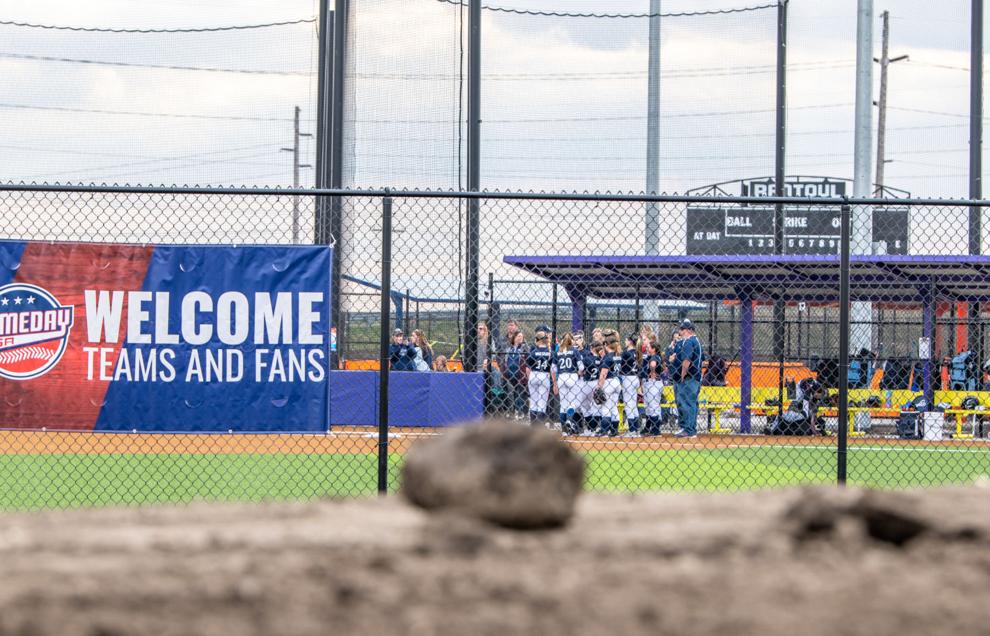 The facility still has its patches that aren't quite finished. Grass needs to be grown in areas in between and surrounding the turf fields, concession stands need to be finished, and other rough patches need to be smoothed out. Sidewalks still lead to dead-ends blocked by areas under construction. Reid moved into his office earlier in the week, and boxes of odds and ends lay all around room. Over the next month, those aspects should be finished, Graham said.
But the most important parts are done. The turf is laid, the equipment is installed, the state-of-the-art LED lights, which Reid said are the best money can buy, have been turned on, and the video boards are fully functional.
Fifteen months after ground was broken on a patch of open farmland, a facility that will draw thousands to the town is fully operational.
"When (the lights) turned those on for the first time, it was really kind of eye-opening," Reid said. "Then, when the video boards got turned on for the first time and you see them running ads and everything, that's really when it sunk in that we're like, 'This is going to be something really special.'"
For Graham, Friday was a special day in a town he cares deeply about. The facility is a boon to Rantoul, and something that he hopes will be a staple in the town for generations to come.
"We want what's best for Rantoul and the kids behind us," he said. "We want to leave something. When we're done working, we want to leave something that they can be proud of … To see it finally 90 percent complete and having the kids and people from other communities in town, it's just amazing."