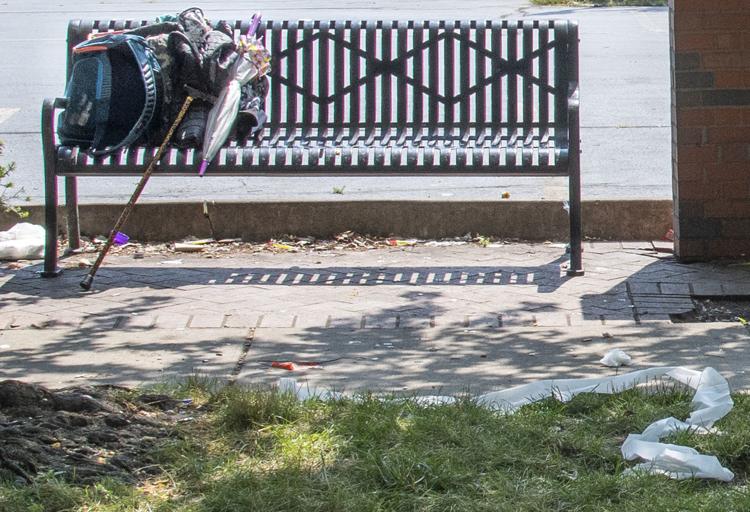 CHAMPAIGN — On a normal evening, Janeta Toppel would hold on to the money her close friend, Todd Ledbetter, received from good Samaritans as they each lay in their typical spots on the sidewalk near West Side Park.
Wednesday evening, though, Toppel and Ledbetter had an argument. So Ledbetter tucked away the $200 as he settled into his bench along State Street, where he's slept since he moved back to Champaign two years ago.
"If he would have given me the money, he'd still be alive," Toppel said. "I might be dead, but he'd be alive."
That night, three people approached Ledbetter and started hitting him. A friend who was sleeping across the street, who asked not to be named, said he heard a crack as Ledbetter's head was slammed. That person ran to Toppel, who was watching a movie on the friend's phone.
"He said, 'Oh my God, Janeta, I think they killed him,'" she said. "He was dead, dude. We didn't even have a chance to try to save him. He was dead."
After his two friends called 911, Ledbetter was rushed to the hospital, where he was officially pronounced dead.
Several friends who gathered Thursday at West Side Park theorized that the assailants had seen Ledbetter receive the money. If they would have asked nicely, his friends agreed, Ledbetter almost certainly would have given them at least some of it.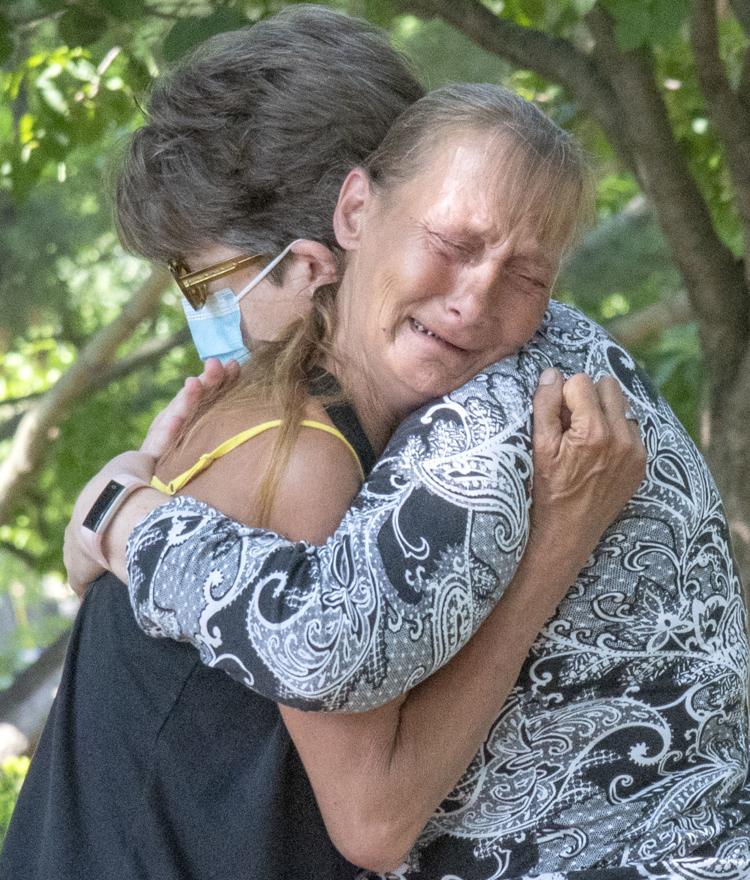 That type of generosity was typical of the 56-year-old with shaggy hair and a long beard, whom friends described as stubborn with a big heart.
After arguments, he'd give friends $5 and tell them to go get a beer.
"He would have given his last dollar away," friend Daniel Day said. "A homeless man, giving his last dollar away."
According to a 2016 story by Bloomington-based WGLT-FM, Ledbetter grew up in nearby Carlock, where he worked in an automobile repair shop.
The story said he was divorced twice and lost custody of his children, after which he descended into alcoholism.
He moved back and forth from Bloomington to Champaign for the last several decades, according to friends, and court records show he was sentenced to time in jail in the early 2000s for robbery.
Over the last few years, he spent some cold winter nights at CU at Home's shelter, said Steven Harper, the group's street outreach coordinator, but he turned down most of the help it offered.
Still, Harper talked to him nearly every day, and Ledbetter always had something to say, whether it was about the Bible, current events or his life.
"I'd just pretty much always let him talk until it was time for me to reply with a solution or a resource, which most of the time he turned away from, but we still cared about him," Harper said. "A lot of people shun street guys, but more than anything, they just need to be treated like they're loved and have people who care about them, and not necessarily financially. Conversation is huge.
"Todd was a very caring man," Harper added. "He always helped those around them even though he had his struggles. … We're all devastated here."
His friends were also devastated and angry as they sat in a circle Thursday at the park in downtown, when they agreed that Ledbetter's bench should serve as a memorial.
As she sipped on a beer, Toppel recalled the conversations she had with Ledbetter about the Bible, their childhoods and their hopes for better lives.
Before the untimely end of a life hard-lived, Ledbetter's desires were simple.
"All the man wanted was a house and — these are his words — a new puppy dog," Toppel said. "That's what he wanted."