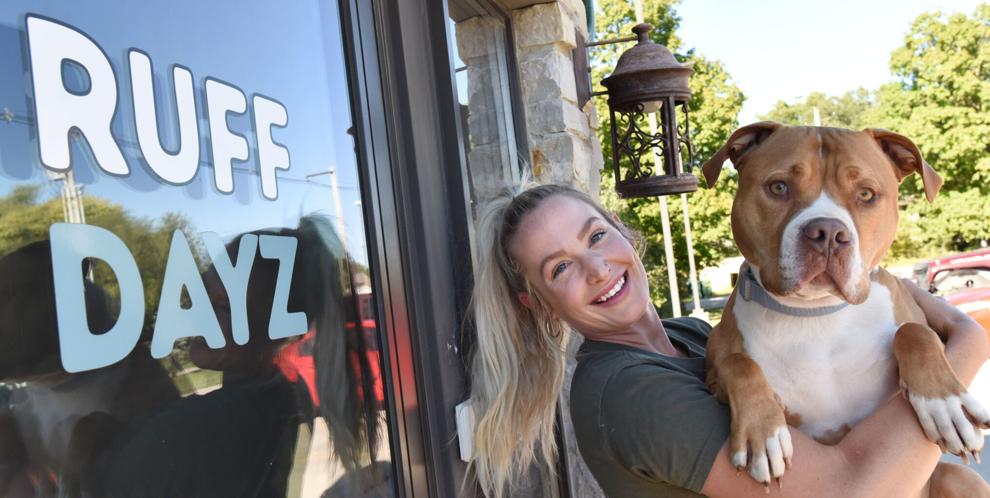 Lucky her: MEGAN WILLIAMS' all-time favorite moment on the job has repeated itself every morning she's reported to work since taking over two years ago as owner of the Mahomet doggie daycare and boarding business Ruff Dayz.
It's "watching how excited dogs get when they arrive to our facility," she says, a feeling that, no doubt about it, "will never not be my favorite."
The St. Joseph native's answer to that question would be quite a bit different had she stuck with the career path that took her to Chicagoland for college — at the Worsham College of Mortuary Science.
Williams spent three years working in that field in Chicago before deciding the funeral home directing business wasn't for her. So she moved back home, signed up for classes at Parkland, earned her veterinary technician license and spent seven years in her second career field, experience that's come in handy in her new role.
Williams, who lives in rural Seymour with husband Spenser, dog Finley and 14 chickens, took time out to answer questions from Editor Jeff D'Alessio in the 148th installment of our weekly speed read spotlighting leaders of organizations big and small.
---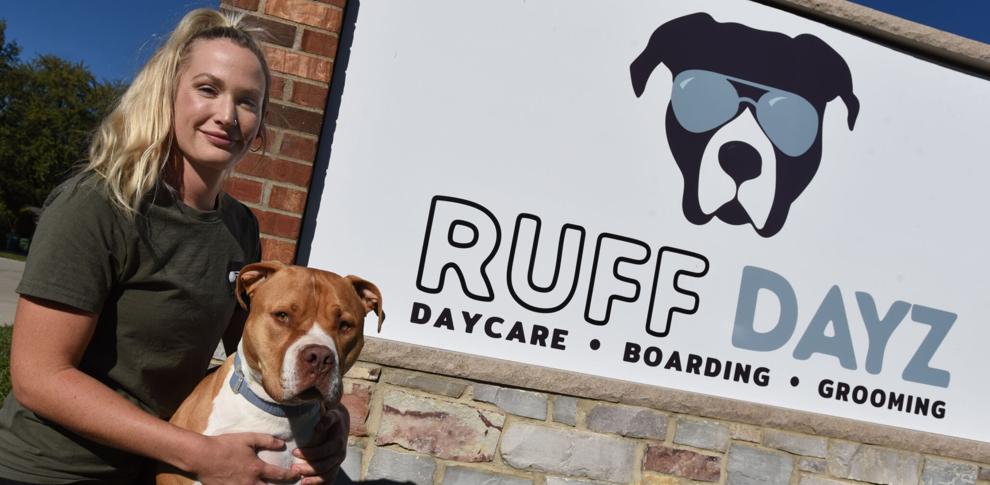 My professional role model is … my dad, Mark Schumacher. He has been the superintendent of his company since I can remember and over the years he has unknowingly taught me many lessons about how to be a great leader and mentor.
The hardest thing about being a leader is … "showing up" and bringing a positive attitude on days it doesn't come easily.
I can't live without my … dog, Finley. Her face is actually our logo.
Or my cell phone. My life would be very disorganized without it.
When it comes to three adjectives I hope my employees would use to describe me … I actually asked them because I was also curious: 1. Selfless, 2. Supportive, 3. Motivated.
On my office walls, you'll find … nothing because I am never in my office; my job is very hands-on.
When I do have to do computer work, my best work is done at the kitchen table or laying in bed.
If I could trade places for a week with any other business person in town, I wouldn't mind switching with … one of the gym owners in Mahomet. Fitness is my hobby so it would be fun to experience it as a work environment.
My philosophy on meetings is … they can be useful in certain situations. Personally, I'm not a huge fan of in-person meetings. I feel most items can be discussed via email.
My one unbreakable rule of the workplace is … treat each other with respect.
I wind down after work by … reading a book, cooking dinner, watching the sunset.
As far as the last luxury in which I indulged goes … my husband and I just booked a trip to Las Vegas because I've never been before.
Besides gambling and eating unique cuisines, we are also going to go watch the Illini play UNLV while we are out there.
I'm up and at 'em every day by … 6 a.m.
Exercise is … an excellent stress reducer so I typically train five to six times per week. Usually 60 to 90 minutes per session.
My workouts vary depending on what my coach has written in my workout plan but it's mostly weightlifting and some form of cardio.
As for the worst job I ever had … I haven't had a terrible job, truthfully. I've had terrible bosses that have ruined the job for me but I'm grateful for the experiences that have taught me what not to do as a business owner.
On a 1-to-10 scale, the impact of the pandemic has been a … 1. I actually purchased my business during the middle of the pandemic in 2020, but it has not affected my business much since we were deemed essential.