Dave Hinton: Name dropping
Name Dropping | Urbana Masonic lodge back at home after meeting elsewhere for 40 years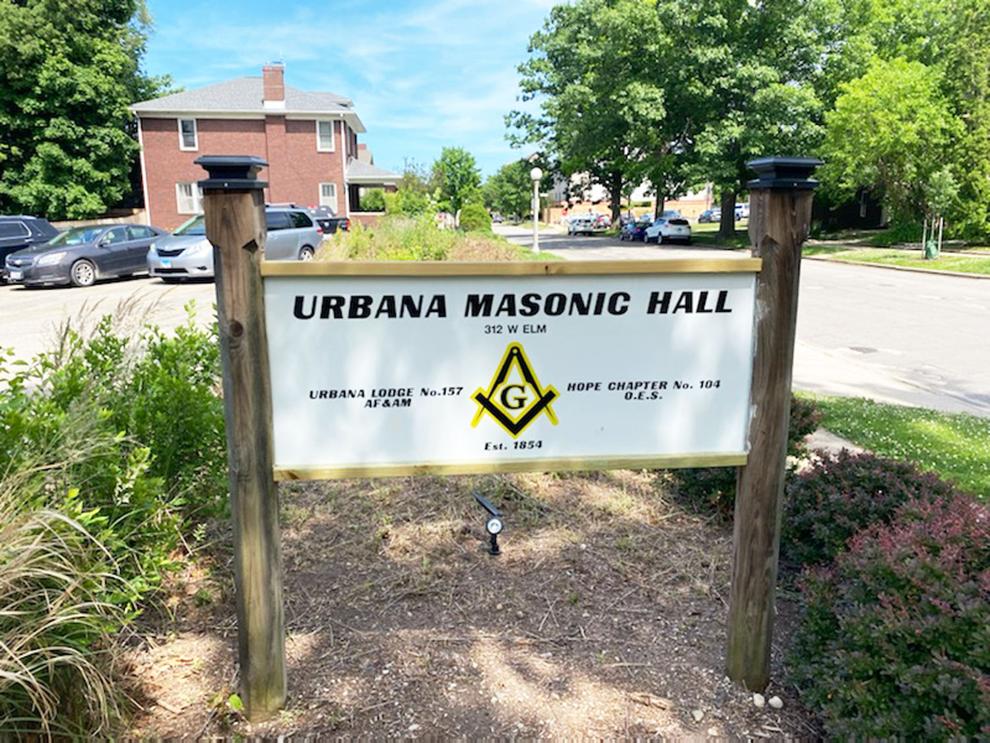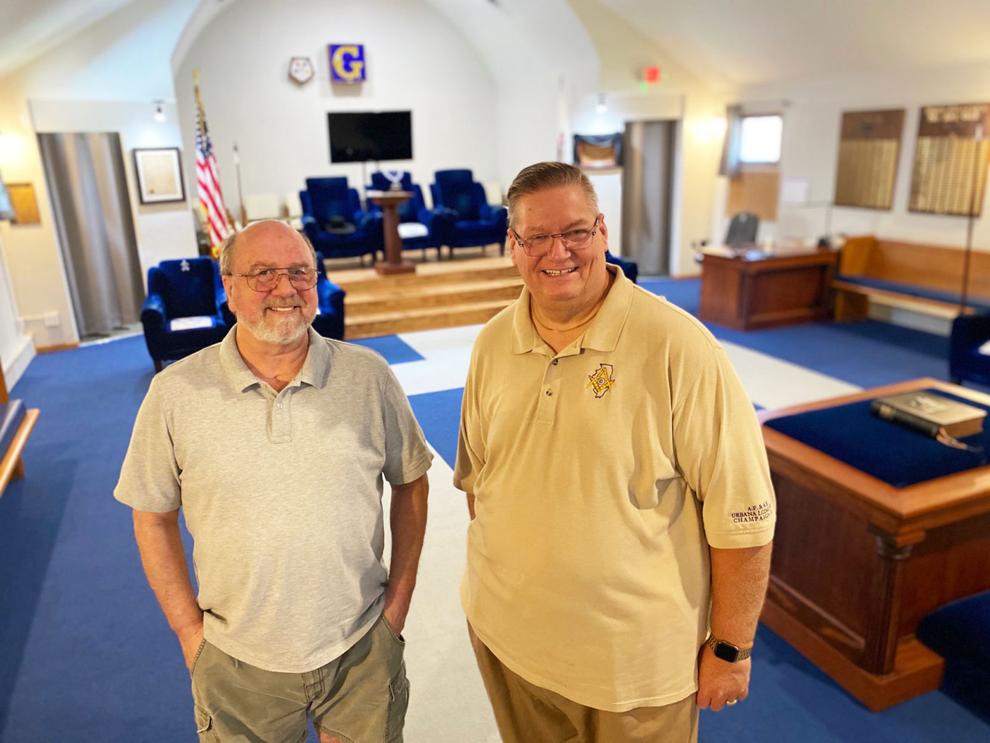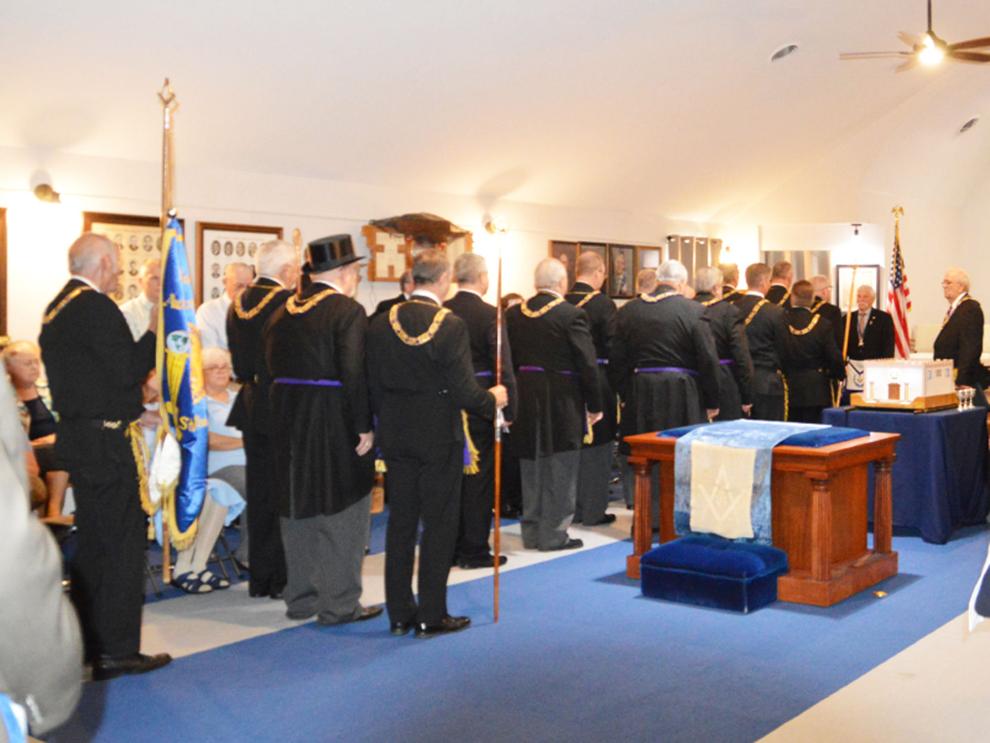 Masonic Lodge No. 157 is back home in Urbana.
Having called several Main Street Urbana buildings home for its first 125 years, the lodge has held its meetings in Champaign and Mahomet for a little more than four decades.
That all changed last weekend when the lodge dedicated its new building at 312 W. Elm St. in Urbana.
Graham Houser, a member and past master, said the pandemic was good in one regard for the lodge.
"Due to the pandemic, lodges in Illinois were not allowed to meet in person," Houser said. "During that time, however, a lot of work was being done on the interior and exterior of (the new) building by its members."
Members are glad to have the nearly 2,000-square-foot building in west Urbana to call home.
An estimated 80 people attended the dedication.
Unlike some Masonic lodges (people don't join clubs as much as they used to) the Urbana lodge has seen is membership remain steady, even grow slightly. It has more than 150 members.
Mitch Duszynski, a 30-year member and former lodge secretary, said the attraction of being a lodge member, besides the fellowship, is "we make good men better."
"Masonry, to me, is the kind of organization, we have a good solid foundation. We try to give people good leadership in life so they'll become better people, neighbors, families and friends."
The Masons are a service organization. Among the Urbana lodge's projects are a child identification program plus administering funds from a $2.2 million grant from the estate of Ruth Hayward that was bestowed in 1979. The fund has given more than $2.5 million to various Champaign County charities to provide aid to senior citizens.
The Urbana lodge was granted its charter Oct. 3, 1854, one day before Abraham Lincoln gave one of his historic speeches in Springfield. Members first met on the second floor of the Champaign County Courthouse before moving to a new home five years later in the Gere Block at 104 E. Main St.
Among its prominent member names were Busey, Cunningham and Griggs.
The lodge lost its home to a fire that devoured nearly the entire downtown area in 1871. A new home was found on the third floor of the Odd Fellows building at 201 E. Main St. until the lodge bought its own building at 115 E. Main St., where it remained for the next 99 years until the building was condemned in 1979.
The lodge moved to 14 Bel Aire Court in Champaign, sharing a building with Western Star Lodge No. 240 of Champaign. The Urbana Masons moved to Mahomet two years ago, briefly sharing a building with Mahomet Lodge No. 220 before buying their new home last year.
The lodge meets at 7 p.m. the first and third Tuesdays of the month.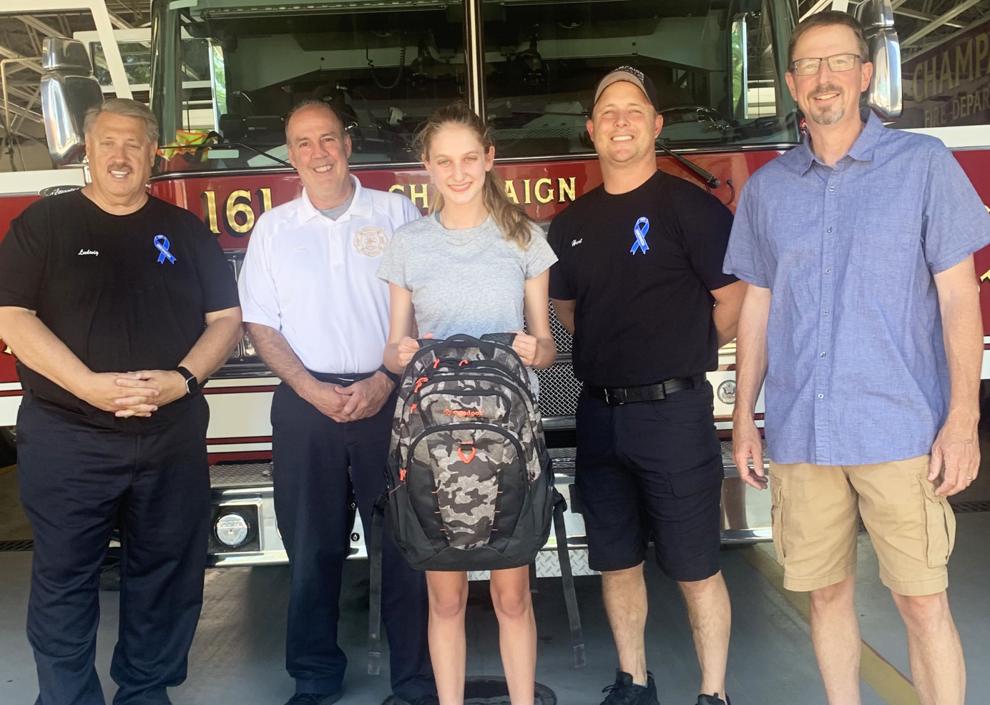 Monahan starts backpack program
Claire Monahan has a heart for children, and as such has started a backpack program in Champaign that will aid youngsters through the local fire and police departments.
"The idea is to have a few backpacks with useful items (stuffed animals, books, granola bars, hand sanitizer etc.) on hand when there is a situation in which the kids are being moved from one place to another (car accident, house fire, any issues at home)," said Monahan, who was a sophomore last school year at St. Thomas More.
The local fire department will have a few bags on some of their trucks to distribute when needed, and the police department will keep some at the station for children in difficult situations. Some officers will keep bags in their cars.
Champaign Fire Chief Gary Ludwig lauded the program: "I think it's wonderful that young people such as herself are taking these initiatives ... to make a difference. I continue to think our future is bright with the youth we have coming up."
Ludwig said the ultimate goal is to have one backpack in each truck.
Monahan has a goal to raise $1,000.
Donations can be made at https://gofund.me/cfebae31
Court stenographer class set
Lake Land College, Mattoon, will host a free three-hour class from 5:30 to 8:30 p.m. July 28 for people interested in learning what it takes to be a court stenographer.
The "First Steps" program is designed to let people learn what the profession is about, what you can earn and actually try out a steno writer machine. Space is limited, and registration is required at https://www.ilcrs.com//firststeps.
A class scheduled for June 17 and 24 at the Champaign Public Library is already full, but those interested are encouraged to sign up through the website because the Court Reporting Services office for the state of Illinois will continue to host future classes as long as there is demand.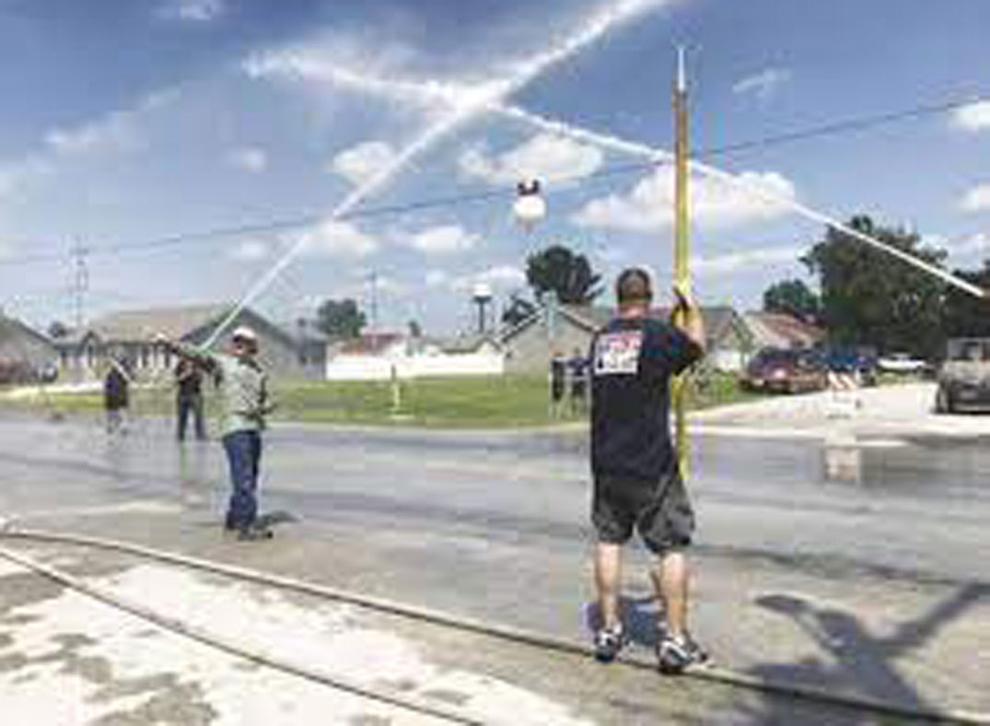 Gifford to turn out and celebrate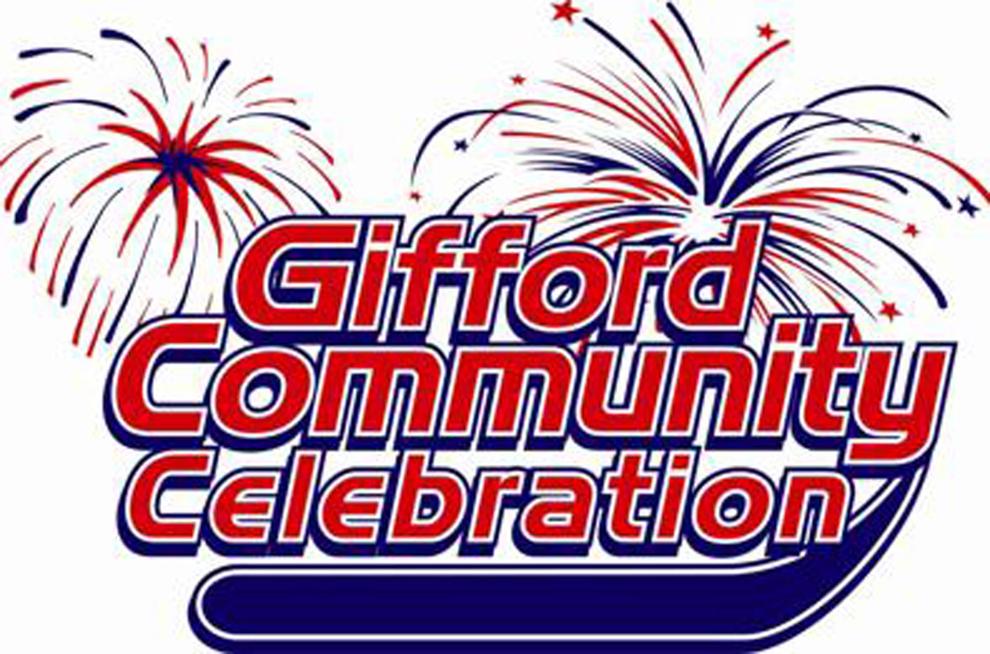 A farmers market and a bags tournament are among the new attractions at this year's Gifford Community Celebration set for Saturday, June 26.
Event coordinator Logan Hesterberg said people are more than ready to return to normal.
"It really sounds like people are excited to get out and celebrate, to see people," Hesterberg said. "We just hope the weather can cooperate as well."
The day kicks off at 7 a.m. with a 5K run/walk, followed at 8:30 by a 1K kids run.
The parade has been moved up an hour to 10 a.m. and will march south down Main Street. The farmers market, headed by Jessica Starkey, will be held on the north side of her Main Street Boutique shop from 10 a.m. to 3 p.m.
Food trucks, yard games and bubbles are on the agenda from 11 a.m. to 3 p.m., and a car show from noon to 4 p.m.
A waterball competition sprays at 2 p.m., and a bags tournament at 6 p.m.
A fireworks display will begin at dusk.
Hesterberg said all events are focused in the downtown area, except for the bubbles event, which will be in Emord Park and the fireworks at Werner Roessler Park in south Gifford.
Area students earn Farm Credit grants
Five area students have been named recipients of the Tom Tracy Memorial Farm Credit Illinois Family Scholarship administered by the Community Foundation of East Central Illinois.
Each scholar receives $3,000 towards their college education.
They are:
• Cassidi Collins of Mahomet, pursing a degree in public health in the pre-physician's assistant program at the University of Kentucky.
• Natalie Mitchell of Mahomet, pursuing a degree in interdisciplinary health sciences at the University of Illinois.
• Maclaren Ranstead of Mahomet, pursuing a degree in architecture at Ball State University.
• Kali Walker of Cerro Gordo, pursuing a degree in agricultural education, leadership and communications, focusing on advertising at the University of Illinois.
• Delaney Wheeler of Mahomet, pursuing a degree in nursing at Illinois State University.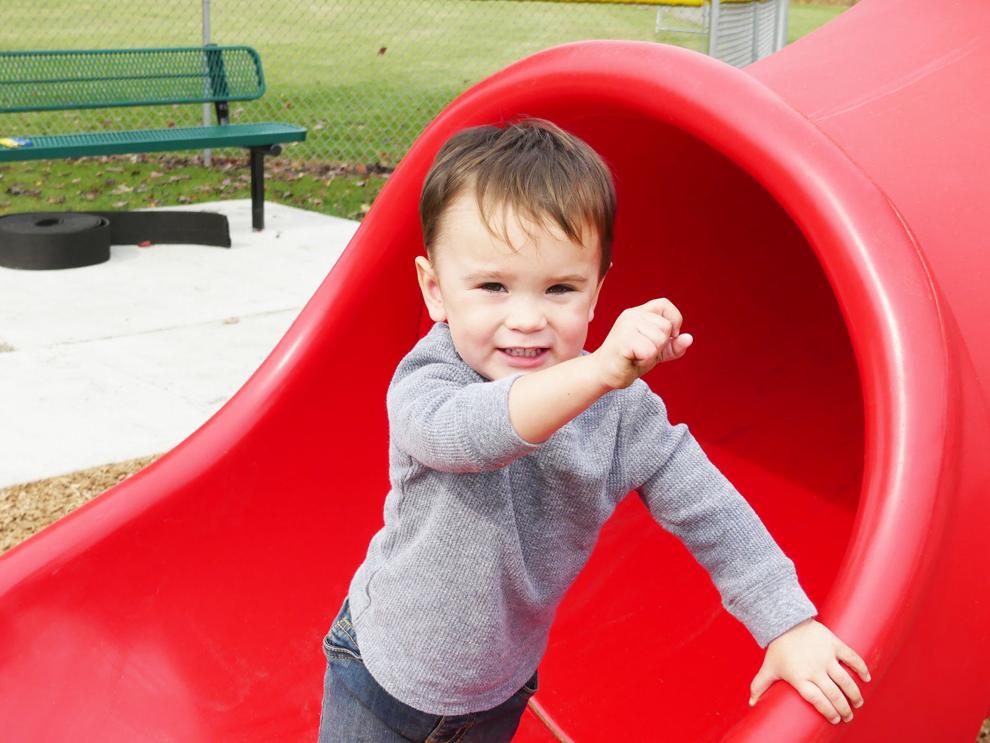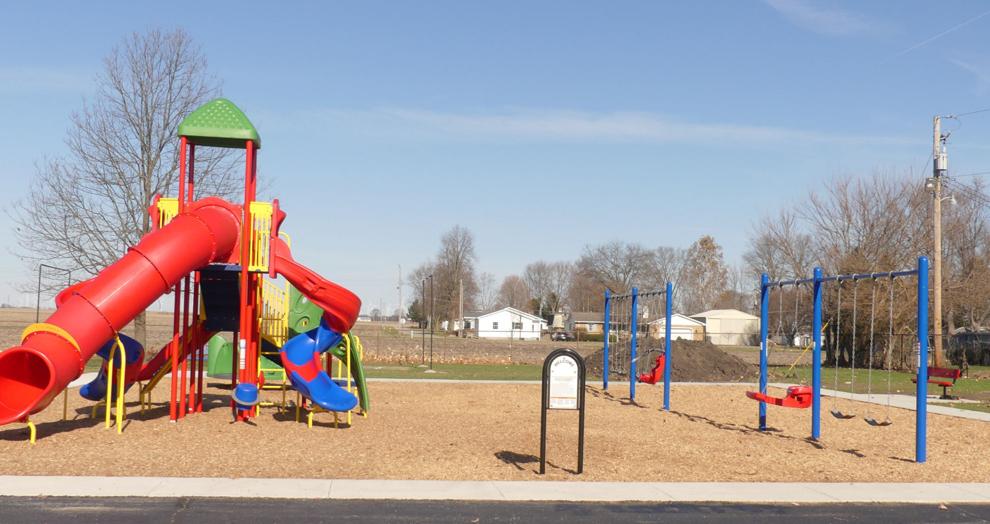 New playground in Fithian
Fithian area children couldn't wait to get on the new playground equipment at the Brentlinger Memorial Park playground.
Thanks to donations from area organizations and the village of Fithian, the money was raised over three years with a 2020 completion goal. The opening was postponed by the pandemic.
Donations were received from the John P. Cadle Foundation ($10,000), Vermilion Healthcare Foundation (8,000) and KVCB ($1,000). Several businesses and personal donations were given. The village board also helped with a gun raffle that raised about $5,000. Volunteers helped to assemble the equipment.
A sponsorship/volunteer sign has been mounted on the back of the playground sign. Four benches around the playground were also sponsored by local residents.
A grand opening celebration for the improved Brentlinger playground will be 11 a.m. to 1 p.m. June 26. Rain date will be July 10.
Ambulance personnel receive thanks
Ohio semi driver Matt Brown and his canine Kingston recently returned to thank two Carle Arrow ambulance personnel for their actions following a wreck last winter.
Brown and Kingston were involved in a single-vehicle accident on Interstate 74 near St. Joseph.
Carle Arrow's Mike Kingery and Ohm Shukla responded to the scene and transported Brown and his trusty companion to the Carle Foundation Hospital emergency department.
Recovered from their injuries, Kingston and Brown were looking forward to meeting up with Kingery and Shukla when they again were in Champaign-Urbana.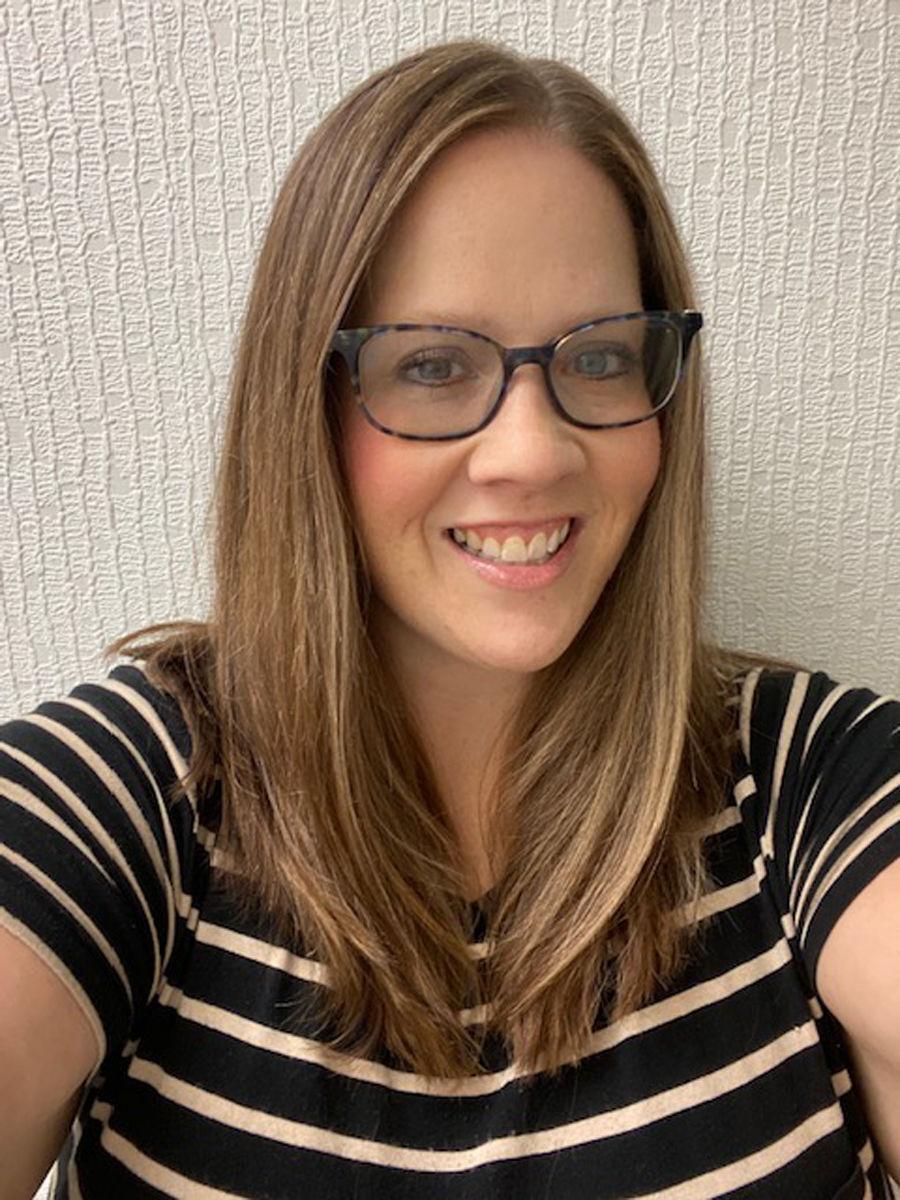 Johnson elected president
Heather S. Johnson of Gibson City has been installed as the new Independent Accountants Association of Illinois state president.
Johnson is employed by Accounting Plus Tax Solutions Inc., Champaign.
On Monday, she will hold her first state board meeting at the I-Hotel, Champaign.
Ames awarded scholarship
St. Joseph-Ogden graduate Mallory Ames has been awarded a $1,500 scholarship from America's Farmers Grow Ag Leaders, sponsored by Bayer Fund.
In the fall, Ames will continue to study agricultural business management at the University of Illinois
"By supporting these students today, we are supporting the future leaders of our industry," said Amy Simpson, community engagement senior representative, Bayer Fund.
Grow Ag Leaders scholarships, administered by the National FFA organization, are available to high school seniors and college students pursuing degrees in ag-related fields. To be considered, each applicant is required to receive endorsements from two local farmers.
Dave Hinton is editor of The News-Gazette's 'Our County' section. He can be reached at dhinton@news-gazette.com or 217-249-2404.