The Big 10 with Jeff D'Alessio, Oct. 27, 2019
If you're thinking about dressing up as a ninja turtle or furry creature this Halloween, be forewarned: The more elaborate the costume, the more uncomfortable things might get. Take it from these 10 entertainers who play dress-up for a living and shared with us their most unforgettable experiences.
---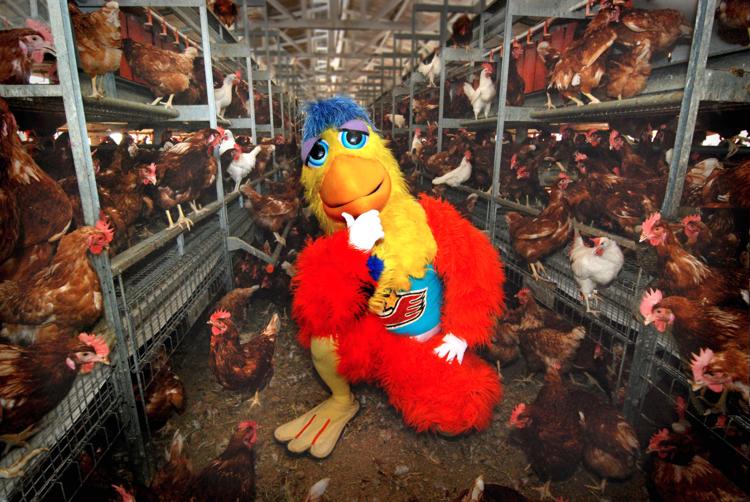 TED GIANNOULAS
The 66-year-old inside sports' most famous mascot costume since first suiting up as the San Diego Chicken — 17,000-plus gigs and 45 years ago
"The most challenging aspect of performing in my outfit isn't the inherent heat, limited vision or costume maintenance. It's my tail.
"A protruding, 30-inch arch sculpture of foam covered in fur-like, soft material, it's held onto my backside with a hidden belt. But, for some in the audience of my live sports appearances, it's more than a part of a chicken suit. It's the butt of jokes, literally.
"My tailpiece has been hugged, petted, spanked, tickled, pulled and for a few of the inebriated, even saddled upon like a pony. It ain't easy playing Chicken, y'know.
"While it has comedic value — it bounces when I walk, sways when I dance and flips up for 'mooning' visiting teams — one cannot be cavalier in toting a humorous heinie. There are pitfalls to watch for, nonetheless.
"Any quick turns may accidentally spill $10 beers or topple packs of tugging tykes like bowling pins. Still, on those few occasions of keister calamity, the inadvertent victims found it hilarious. God bless America."
---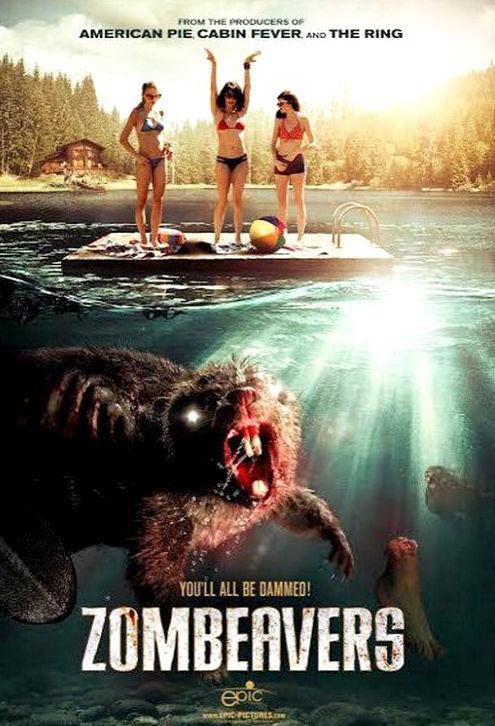 LEXI ATKINS
Champaign native, actress, singer, model
"I had a love-hate relationship with playing a zombie beaver — yes, you read that correctly — in the film 'Zombeavers.'
"It took multiple hours before set every morning to get ready, so the prep was quite a process. I had full prosthetics and body paint applied along with a beaver tail, claws and teeth glued into my mouth.
"Sometimes, I would go to the bathroom — with (someone from) wardrobe, of course, because I could not go to the bathroom alone since my hands were now glued claws — and look in the mirror and want to scream.
"The makeup/special effects team were so out-of-this-world amazing, I would basically scare everyone on set just by walking up to them."
---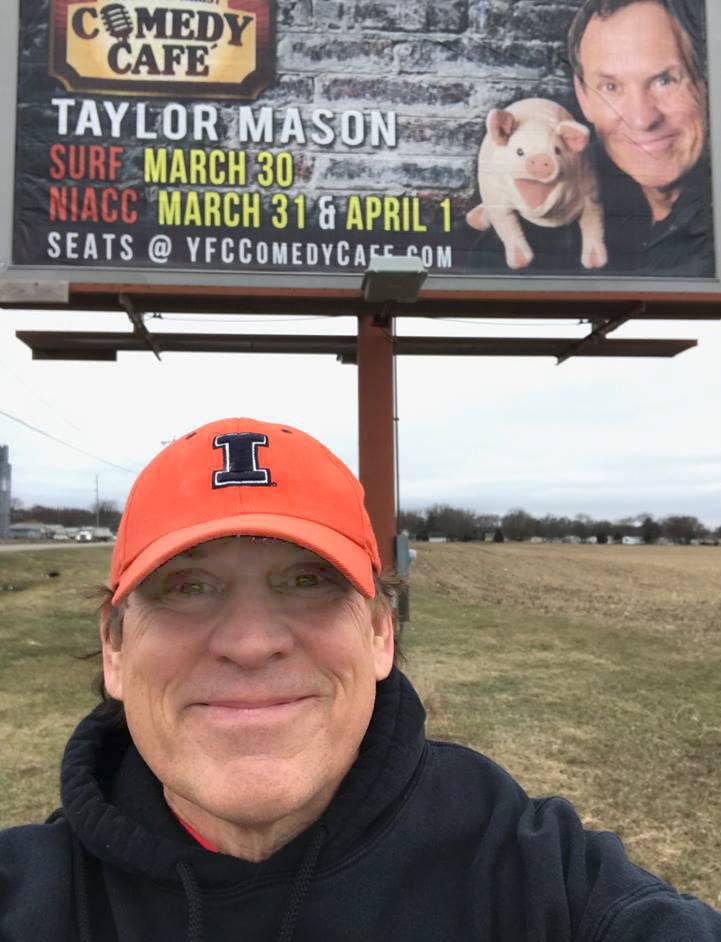 TAYLOR MASON
'70s Illini football lineman turned Disney Cruise Line comedian/ventriloquist
"A couple of years ago, I did a TV, radio and billboard campaign for Missouri Farm Bureau Insurance. One of the TV ads had me dressed in a toga — the garment of choice in ancient Rome.
"The copy for the advertisement identified me as a 'Greek' philosopher, like Socrates or Aristotle. I explained to the ad agency 'the toga is actually Roman,' which I learned in Professor (Richard) Scanlan's class at U of I.
"They laughed at me and said, 'This is Missouri. Nobody will notice.'
"When the ad actually ran, the company got all kinds of email and reprimands because the representation of the toga and the Greek was inaccurate.
"They pulled the spot from the rotation."
---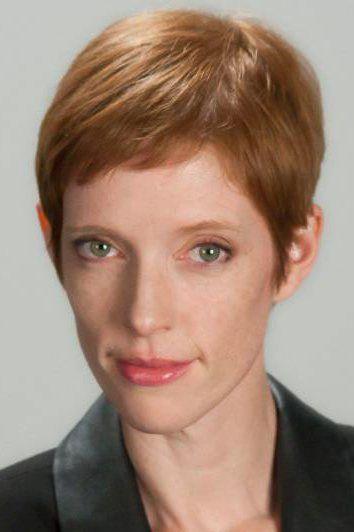 ADRIA DAWN
Urbana High grad, stage star, TV actress
"I had booked a role on 'My Name Is Earl' back in the day. My character enters the scene from a tanning bed in her living room.
"It was the funniest entrance to a scene I've ever had: I come out of the tanning bed wearing a lime green tiny bikini and was completely air-brushed to look like I spent every waking minute trying to change my pasty, freckled exterior to something more exotic.
"Yes, an intelligent role, full of depth and nuance.
"I remember numerous trial sprays in a trailer back on the lot. A makeup artist would say things like 'Hold your breath so I can get your face again' or 'Not to be weird but I gotta get your cheeks more.' Yep, those cheeks.
"As she sprayed this weird, cold, brown makeup all over my body, I thought, 'If Mom could see me now.'"
---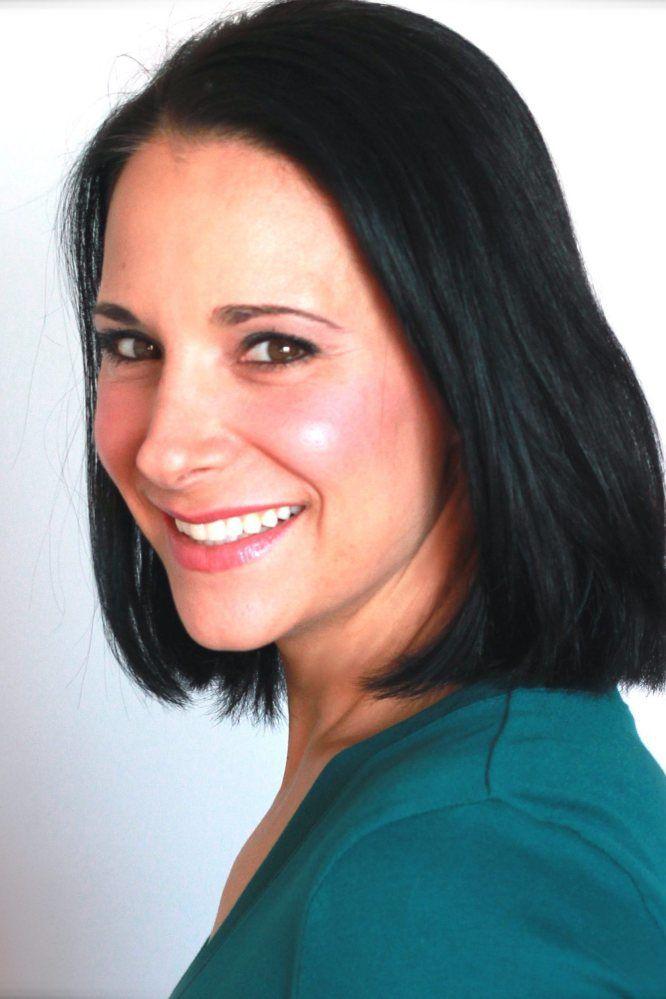 JOSEY MILLER
Actress, singer, writer, '99 UI grad
"Before I was acting here in New York, I was trying to make a living for a short time in Chicago.
"One talent agency was sending me out on jobs referred to as 'promotional modeling' — to make the work sound glamorous, which it most definitely is not.
"It consists of passing out freebies in heavily trafficked areas. You'd think you'd be everyone's favorite person, right? Nope. Everyone hates you.
"There's one that comes to mind immediately: I was hired to pass out packets of Craisins while wearing a full safari costume outside Wrigley Field in the hours leading up to a big Cubs game.
"Never before have I unexpectedly run into so many people I know — family friends, high school acquaintances, sorority sisters, you name it. 'Free Craisins? Free Craisins, anyone?'"
---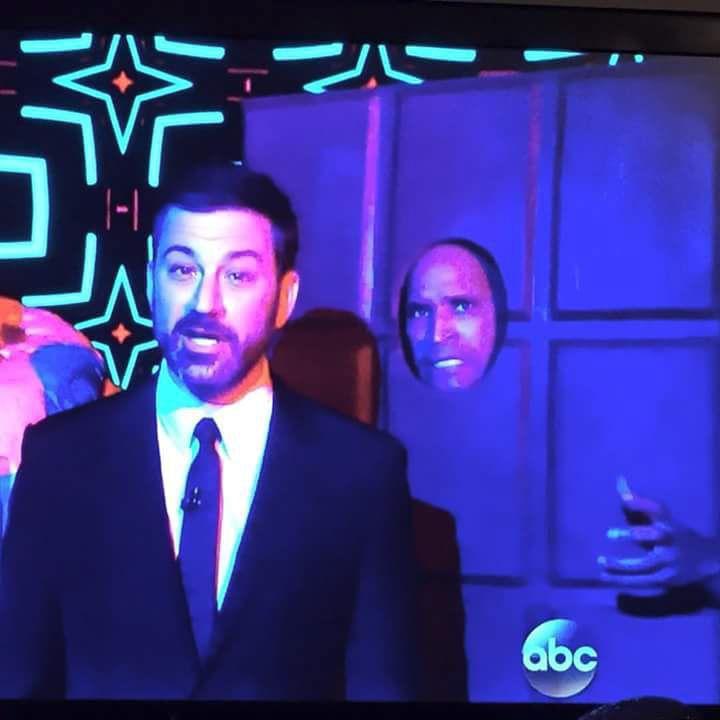 MATTHEW JONES
You may recognize '92 UI grad from 'Scandal' or 'General Hospital,' two of his 50-plus acting credits
"The most fun costume experience I've had was when I was a chocolate bar on the 'Jimmy Kimmel Live!' show.
"It was for the first 'legal' (Senate Bill) 420, after the legalization of pot in California. It was a hilarious bit but that costume took forever to put on, and even longer to take off."
---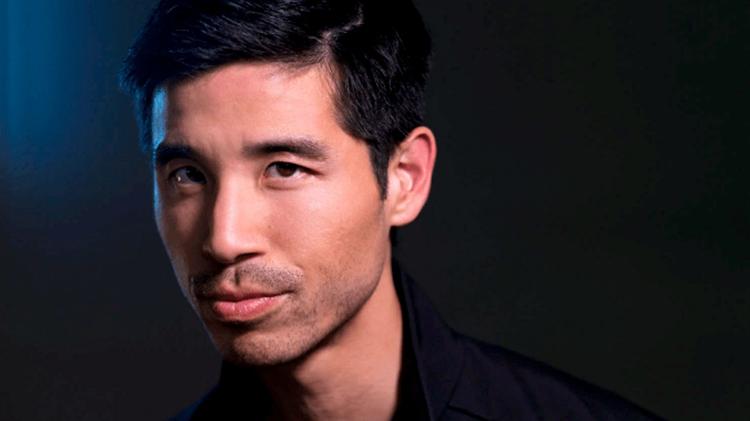 JON LEE BRODY
LA-based filmmaker, '07 UI grad
"There was this short film I did when I was literally just starting to pursue acting. This was a time where any work was good work.
"I played a cop who gets killed and had to sit with this special effects makeup on my face for over 12 hours — and we didn't even get around to my scene that day. I had to take the makeup off my face and then come back the next day and put it all back on again.
"And the worst part about it all is that I wasn't even getting paid for this shoot.
"Humble beginnings. If anything, it taught me how to be patient on set."
---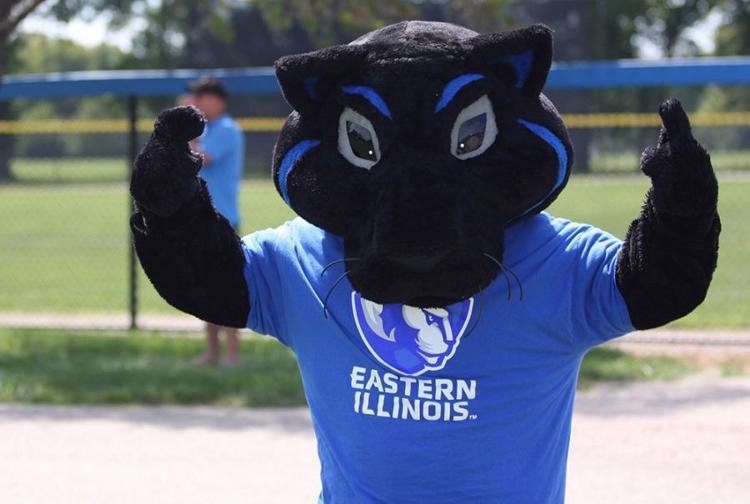 MADDY STITZEL
aka Billy the Panther, Eastern Illinois' school mascot
"There are a lot of interesting things that go down in the suit. It's hot, it's smelly and there are always a few wardrobe malfunctions.
"The most challenging part is keeping that costume together. I am 6-foot so my arms are not easily disguised and hidden in the costume, and neither are my legs. I always have to wear long and black socks to make sure the kiddos don't see what Billy looks like without fur.
"The paws are the most difficult things to walk in. The base of the paws are like these dad Keens and somewhere along the line, the straps broke so I have to walk through tailgating, the lawn and the track in what are basically just comically large slippers.
"It's definitely a wild four-ish hours at every game being Billy but it has really been a crazy and awesome experience, especially as a freshman."
---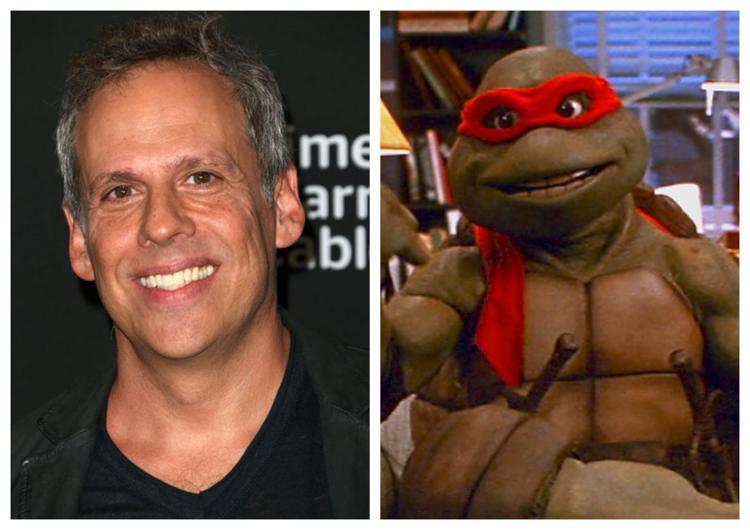 JOSH PAIS
Played Raphael in the original 'Teenage Mutant Ninja Turtles' (1990)
"Putting on the Raphael gear was like being slowly buried alive every day. First the calves, then the thighs, the shell and finally the head. Once the head was in place, I could smell the glue as the neck piece was secured inside the shell. Then I was in.
"The costume weighed 70 pounds and after a full morning of filming we'd get weighed and lose 5 pounds every day. Hello, pasta.
"I never experienced claustrophobia before that. But it was intense, to say the least. I could only see through a small slit under the eye. And sometimes on close-ups, I had to work blind.
"But we just got tuned into one another and let our other senses take over and we were able to move, fight and play without sight.
"That level of concentration and using our added senses probably carried over to create the ninja vibe."
---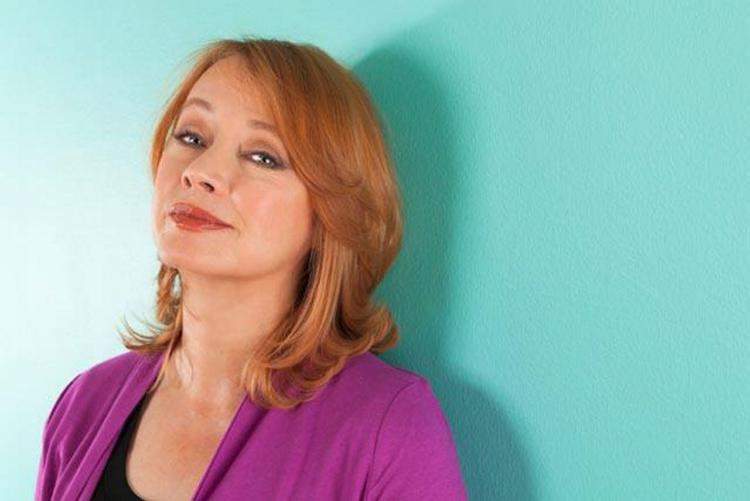 ANDREA EVANS
Soap opera star, '77 UI grad
"We had a storyline on 'One Life to Live' called Eterna. It was about an underground city. I really don't remember much about it except that the costumes were awful.
"The set was quite warm and we were in these all-polyester outfits that were unbelievably hot and, after a few days, unbelievably stinky.
"We shot in them for about 10 days and I remember just running outside to get a fresh breath of air. And that was in Manhattan. But the city air and smells were like perfume in comparison to Eterna."