Top of the Morning, July 29, 2021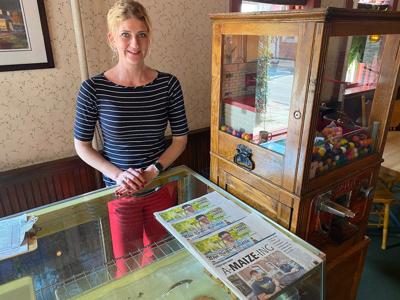 The latest to rejoin our growing family of News-Gazette newsstand locations: The Courier Cafe in Urbana. Pick up a copy next time you're in for breakfast.
"It's only right that a newspaper building has newspapers for sale," owner Allen Strong said.
Strong's love of newspapers started at an early age, when he delivered the Champaign-Urbana Courier. When he opened the Courier Cafe, he made sure to keep the newspaper's history a part of it, from framed front pages on the inside to a mural highlighting Courier alums Roger Ebert, Bob Novak, Gene Shalit and George Will on the outside.
Visit news-gazette.com for our video story on Courier Cafe and its unique ties to Urbana.