Top of the Morning, Oct. 24, 2019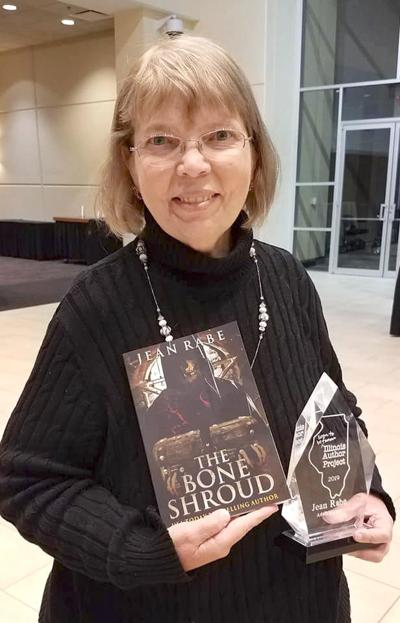 A newspaper background — as well as a comfortable screened-in porch — plays a heavy hand in Jean Rabe's book-writing success.
The 62-year-old from Tolono picked up another doozy of an award at Tuesday's Illinois Library Association conference in Tinley Park. She was named the winner in the 2019 Soon To Be Famous Illinois Author Project for her 2018 novel, "The Bone Shroud." She collected a trophy, $500 and the opportunity to promote her book at public libraries throughout the state.
An Ottawa native, Rabe and her husband, Bruce, moved to Champaign County seven years ago. When Rabe writes (40 books), she does it in the comfort of her home on Boone Street. "My tiny town is lovely for writing," she said. "The back porch is heaven, the best place to be."
Formerly of the Quincy Herald-Whig and Rockford Register Star. Rabe religiously skims newspapers for ideas. It's how she keeps her impressive two-books-every-year pace — with no signs of slowing down.
"I have a friend who says that they want to read books by young people," she said. "I'm the other way. My favorite mystery writers are in their 60s: more life experiences, they've been at it longer."