Today at Champaign's Hilton Garden Inn, GISELLE RODRIGUEZ and SALVO RODRIQUEZ will be saluted as the 2019 Woman and Man of the Year on News-Gazette Media's 12th annual Forty Under 40 teams. Ahead of the big day, Central Illinois Business magazine Editor Christine Walsh caught up with the 36-year-old high-achievers. Here are a few snippets from her spread, which appears in the October/November edition of CIB magazine.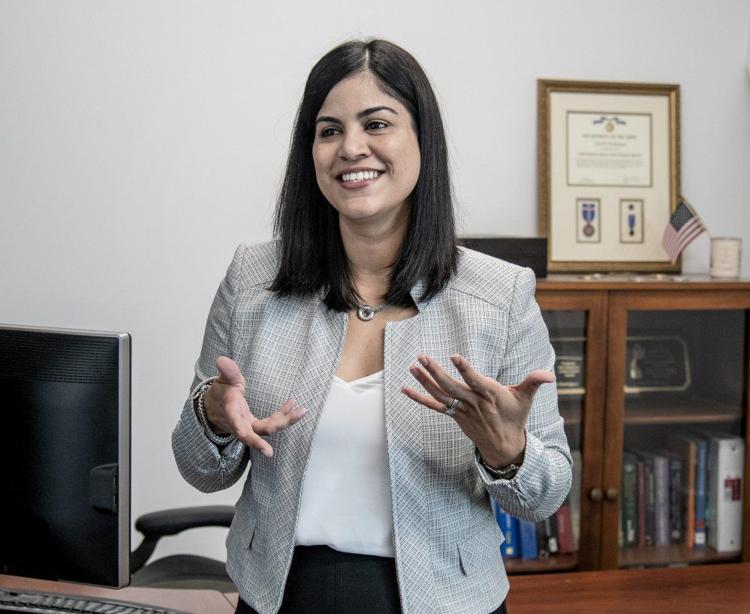 Giselle Rodriguez
What she does: Leader of a team of 36 engineers and scientists in the energy branch of the U.S. Army Corps of Engineers' Champaign research lab.
On the job: "I like helping people succeed. This is really what drives me at work — helping people be the best they can be."
How she got here: Born in the mountainous Puerto Rican town of San Lorenzo, she moved to C-U to pursue her master's in environmental engineering at the UI — and decided to stick around.
Best career advice she's received: "Sit at the table even when you're not invited to sit at the table."
Salvo Rodriquez
What he does: Director of new business and campaign development for the United Way of Champaign County.
In one word, he's ... welcoming. "Many have described me as someone who is mindful of everyone in the room. ... Everyone has something to contribute."
Local roots: The grandson of Italian immigrant and downtown Champaign tailor John Buttitta, he was educated at St. Matt's, Centennial, Parkland and Eastern Illinois.
Best career advice he's received: "We all have an opportunity to learn from others that we interact with every day."