Top of the Morning, Jan. 13, 2022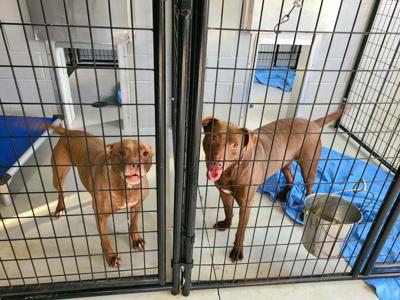 The #BettyWhiteChallenge goal was for the Hoopeston Animal Rescue Team to reach $5,000 in donations by Jan. 17, what would have been the critter-lovin' star's 100th birthday.
That would trigger a $5,000 match made just last week in memory of the late Craig Stephen of Urbana, described as "another lifelong friend of animals."
"I knew we had some great supporters," Vice President Deb Hefner said, interrupting our conversation to accept a walk-in $500 donation Wednesday afternoon, "but this was amazing. It took off, it really took off."
The group hit its target and then some — $5,100-plus — in less than a week and will continue to accept donations leading up to Monday's virtual event (call 217-283-0779 or email hartshelterteam@gmail.com). The money will help cover the nonprofit's monthly vet bills (up to $6,000) and maybe a treat or two for the furry residents (140 cats, 38 dogs).
"We must be doing something right," said Hefner, part of an all-volunteer crew at the agency, which operates strictly on donations. "It shows just how many people love animals."