Top of the Morning, May 23, 2021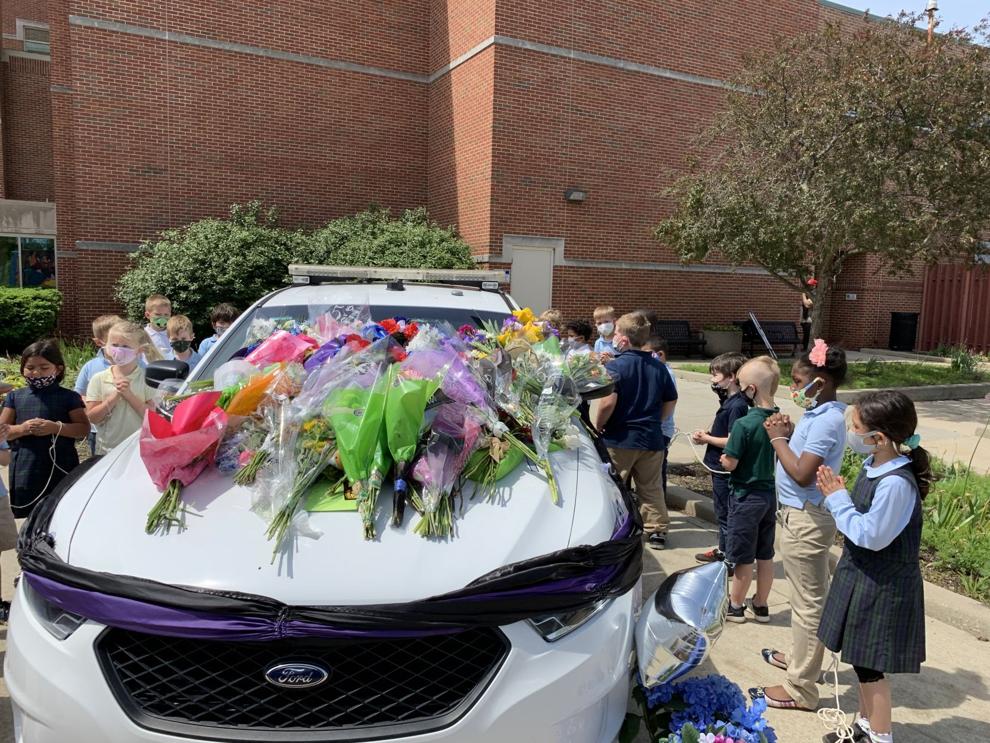 Their weekly walk to Daily Bread Soup Kitchen to deliver a fruit donation takes the kids of Holy Cross School past the Champaign Police Department.
On their way back Thursday, first-graders and kindergartners gathered around the flower-covered car of slain Officer Chris Oberheim to say a Hail Mary and drop off cards of support they had made at school a few blocks away. The scene was part of an inspiring community response to Wednesday's tragic shooting.
"A lot of our kids knew what happened and talked about it at school," Principal Greg Koerner said. "They were very prayerful."
Holy Cross teachers Kathy Cain and Sue Bonadies brought up the idea of paying tribute to Officer Oberheim. After delivering fruit across First Street, the students did just that.
In return, Koerner said, police thanked the school with follow-up phone calls.
"There was great outpouring of support for Officer Oberheim," Koerner said, "which was wonderful to see."
PHOTO GALLERY: Area pays tribute to slain Champaign police officer
On Thursday, thousands turned out to pay tribut to Champaign police Officer Christopher Oberheim, killed in an exchange of gunfire early the morning before, with a processional from the coroner's office in Urbana through Monticello to a funeral home in Decatur, and later, at the softball game of daughter Avery, a senior at Monticello High School.