Beyond the Boardroom: Karl Gnadt
Editor Jeff D'Alessio's weekly chat with a local boss about leadership, management style and more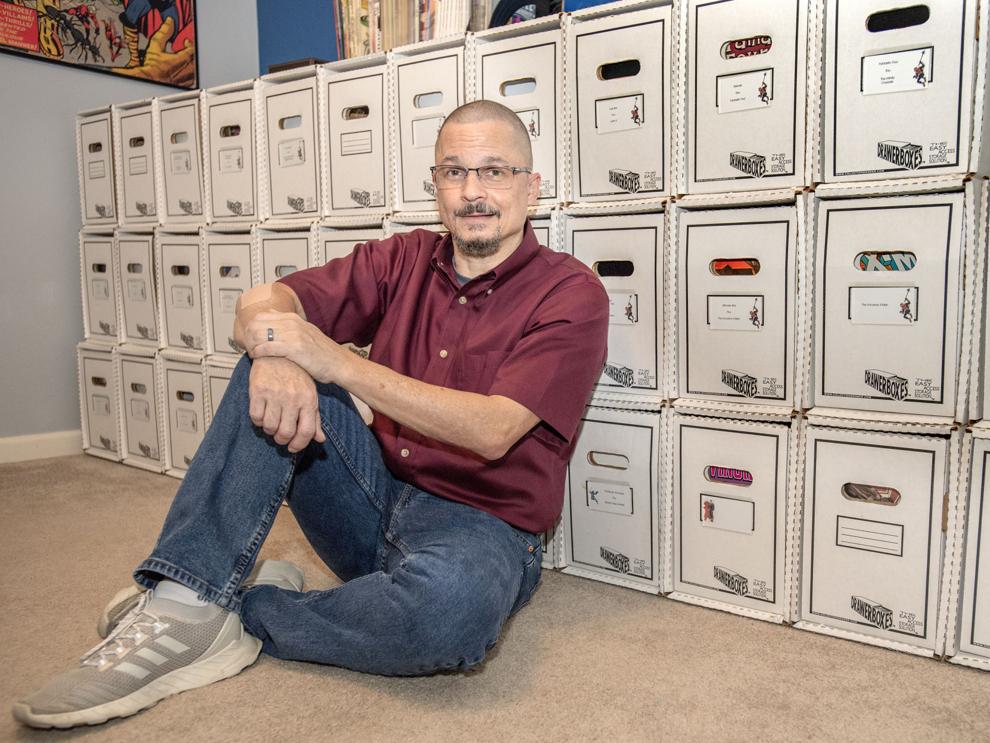 You name it, KARL GNADT owns it.
"Dark Night Returns." Marvel's "Giant-Sized X-Men #1," dating back to 1975. And the crown jewel of his treasure trove: "Avengers #1."
"I've recently begun to wind this down, but I have 9,727 comic books in my collection — and yes, every single one of them is catalogued in a database," says the managing director of the Champaign-Urbana Mass Transit District. "Much to my wife's chagrin, we have a whole room in our house used to store them all."
Gnadt has called this part of Illinois home since 1990, when he and future bride Heidi were interns at the MTD. He spent the next five years working at Danville Mass Transit, moved with Heidi to Urbana in 2000 and succeeded Bill Volk as managing director in 2014.
The native Hoosier — raised in Noblesville, educated at Indiana U — took took time out to answer a few questions from Editor Jeff D'Alessio in the 42nd installment of our weekly speed read spotlighting leaders of organizations big and small.
---
My philosophy on meetings is ... probably a little counter-intuitive, but I usually try to have time in a meeting for non-business talk.
We try to have a family atmosphere, and to be a family, you have to know people and know what's going on in their lives. Or even just asking what they're watching right now on Netflix. It makes the rest of the meeting and all of our time together much more enjoyable.

The hardest thing about being a leader is … shutting up. We've got a great team, so I want to hear from them.
If I give my opinion first, it can have the unfortunate effect of suppressing other people. I never want to do that, but it can be hard for me to shut up sometimes.

When it comes to my favorite moment in this job … there are too many to narrow down to just one.
I was deeply involved with the construction of Illinois Terminal, co-managing that project with Tom Costello. With Bill Volk, we designed the original real-time information system that we still use today.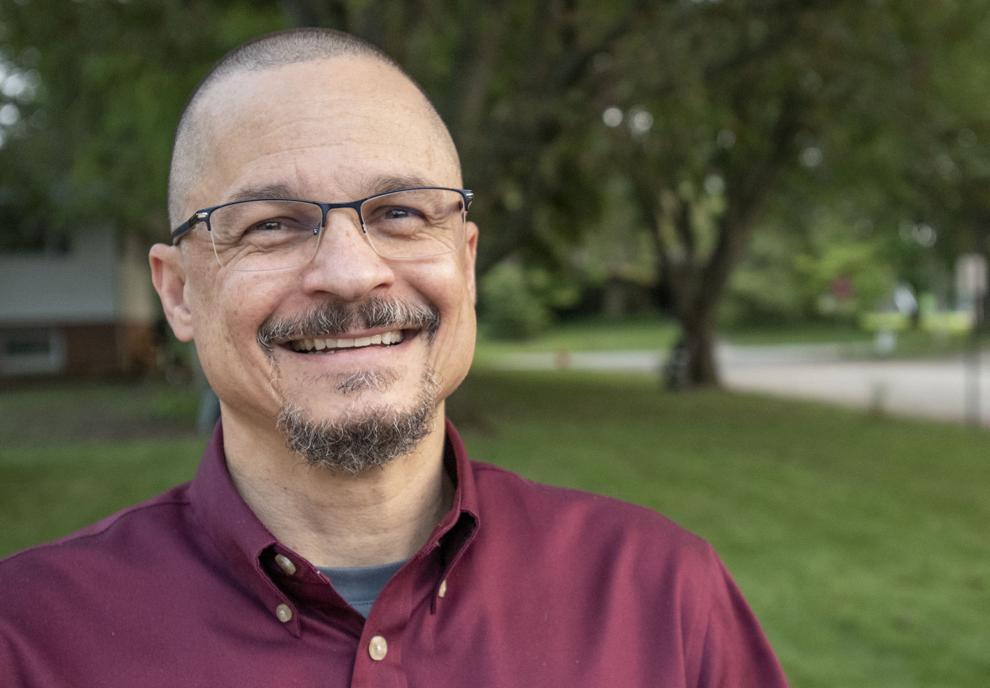 We launched free rides for seniors, veterans and riders with disabilities; built a solar array on top of our maintenance facility; became ISO-certified for sustainability and customer service; received an almost $16 million federal grant for MCORE; achieved a 92 percent diesel-electric hybrid fleet; became the first transit system in the U.S. to order 60-foot articulated hydrogen fuel cell electric buses; and most recently, received an almost $18 million federal grant to expand Illinois Terminal as a part of The Yards project in downtown Champaign.
All of these are wins for the Champaign-Urbana community.
I can't live without my ... books. I'm an avid reader who steadfastly refuses to give up the old-fashioned, actual paper books.
When it comes to shopping … I try not to. If I'm sent to the store for one thing, I invariably come home with eight things. I'm impulsive in that way, so we avoid it as much as possible.
My one unbreakable rule of the workplace is … be trustworthy. Once you break someone's trust, you can never gain it back 100 percent.
Own your mistakes and never blame other people.
The most beneficial college class I took was … something like The Principles of Public Transit (T100) at Indiana University.
I had decided to drop out of a pre-vet program — organic chemistry ... ugh — at another school and transfer to IU, but had no idea what to major in. I took this public transit class because a friend recommended it to me.
It would not be overstating it to say that Professor Smerk changed my life and set me on the path I'm on today.
On a 1-to-10 scale, the impact of the pandemic has been ... to paraphrase "Spinal Tap," set the dial to 11.
COVID-19 has completely turned our world upside down — like it has for many industries. We've spent our history trying to encourage folks to use mass transit, and here we are asking people to only use it for essential trips. Our ridership is down around 70 percent and our budget has been turned inside out.
I will say this, though: It has been gratifying to hear the stories from people who depend on us. Now more than ever before, a community is only as good as its ability to provide mobility options for its residents.
Just the other day, we got this compliment from a community member:
"Since 1990, you all have helped me to make a life and continue a life, and I just really appreciate you all. I know I'm not the only one. Not once have I ever had a rude driver. You all put your lives on the line every day, and I'm just so grateful. I feel like you need to know that there are people out here who appreciate you. I was 70 years old yesterday, and MTD has enabled me to manage my healthcare, go back to school, get groceries, get to my doctor's appointments … truly. When I look back at my life, you are an intricate part, and made it possible."
That makes it all worthwhile. That's why we do this.
As far as my exercise routine goes … I used to be so good at this, but over the last several years, life has gotten in the way and I don't make time the way that I should.
The hardest job I ever had was ... probably in high school when I was on the maintenance crew for a golf course. I might have weighed 90 pounds, soaking wet, back then but that job got me in shape.
By the end of the summer, you could see that I actually had muscles. So while it was hard, I loved it.