Being Black in America: Gladys D. Hunt
In her own words, an African American community resident shares a first-person story about what it looks, feels and sounds like to be black in America.
Continuing a conversation we're privileged to host, The News-Gazette asked African American community members to share their stories and solutions in the wake of George Floyd's killing.
Featured today: GLADYS D. HUNT, the longtime, retired coordinator of community outreach and new program development in the UI's Community Psychology Department.
If you'd like to share your story, email jdalessio@news-gazette.com. To view the entire series, click here.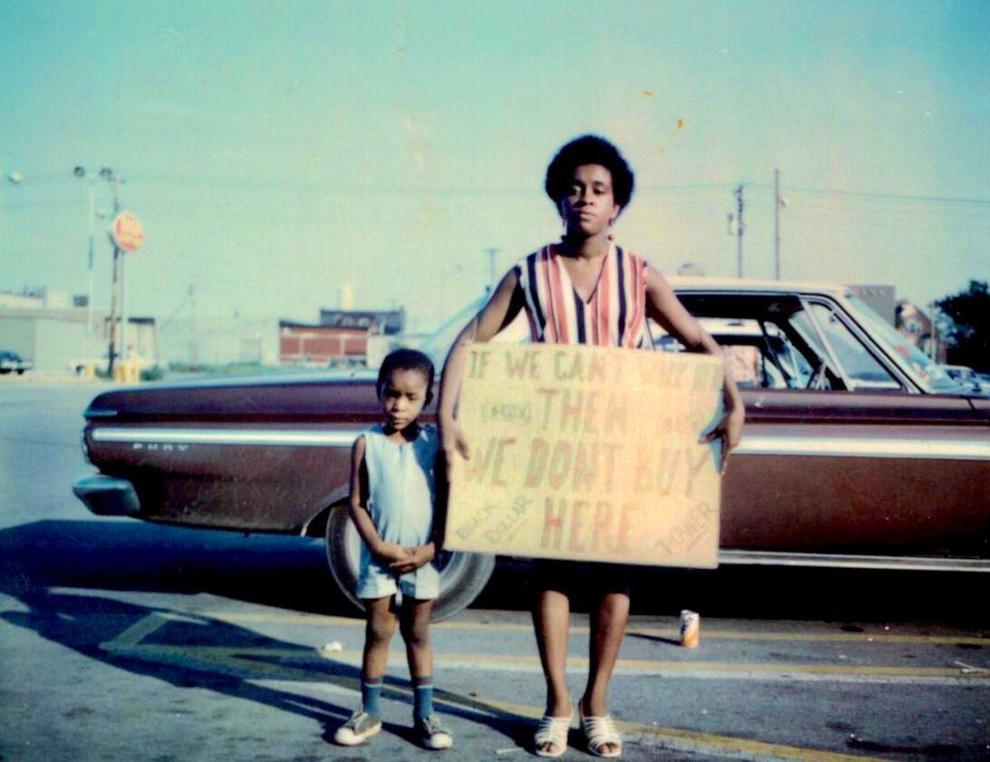 'Now is the time to really listen to Black voices and stop trying to invalidate our stories. You can legislate laws, but not the hearts.'
By GLADYS D. HUNT
During the '60s, I was just like the non-violent protestors today — marching with my signs, my chants in the fight against racism, prejudice and discrimination in business, housing, education, employment, the criminal justice system and police brutality.
We had such high hopes that things would seriously change for the better. So now to see my children and grandchildren, today, marching, holding signs and chanting for the same issues is very disheartening, to say the least.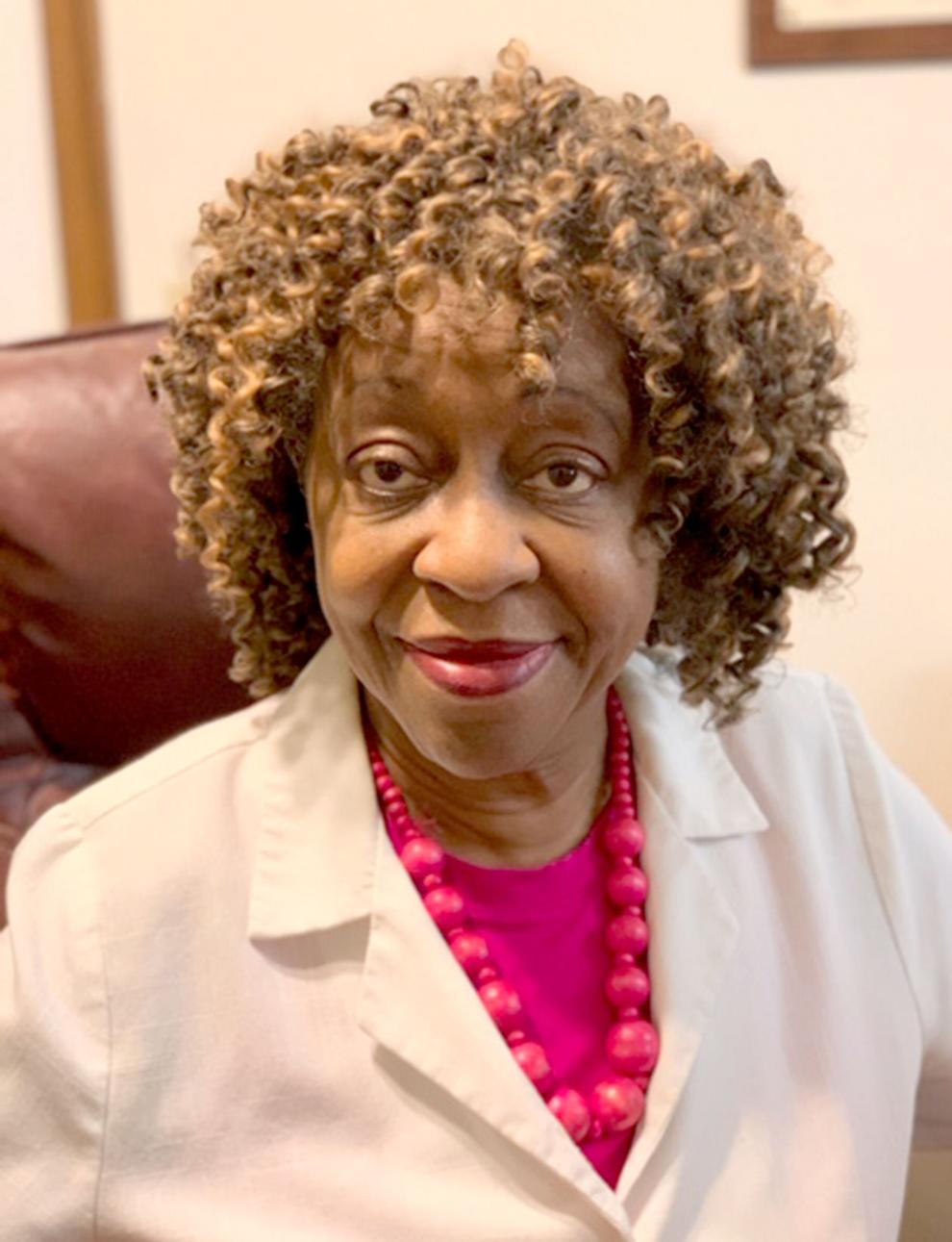 I was born in a little town, called the Hill, in southern Illinois, where we were a small, self-contained Black community, built up around the stockyards. We had our own school system, first until eighth grade. The teachers and administrators were all Black and did a great job of encouraging us as students to be the best we could be by doing our best.
We were nurtured in this great atmosphere and were very excited by education. When anyone of us made the honor roll, we cheered and celebrated.
After eighth grade, we were bussed into the larger East St. Louis school district, where all of a sudden we were in the "minority" and were treated differently. At this time in the '50s, East St. Louis was predominantly White. It was very hard for us children who came from an encouraging and positive school for eight years to now be treated negatively.
We didn't have a word for the treatment. We did not know the word "racism," but we surely felt the impact of it.
Luckily for us, though, our educational self-esteem was set those first eight years and we did not believe the negativity saying we were less than and not as smart as our White counterparts
What I learned later is that our parents had to do the same thing that Black parents did here in C-U a number of years ago. Sue the school district! The high school I attended had been recently constructed and had been built in a White suburban neighborhood so far out that it was hoped that Black children could not get to it.
So the Black families sued the district and won the legal battle to have Black children go to the new high school, as well. So we were "bussed," even back then. The Supreme Court struck down separate, but equal; but inside of the schools, Black children were tracked into classrooms where we were still segregated. That's the nature of racism — it has over the years become more insidious and gone underground, especially in the institution of education, but it's still there, rearing its ugly head and trying to destroy the lives of Black children.
'White flight contributed to the downfall of the city'
The public schools are sometimes referred to as the pipeline to prison for Black children especially boys. By the way, due to "White flight" from the city of East St. Louis, this high school is now all Black. In addition, White flight contributed to the downfall of the city. How? By stripping its tax base by taking away the majority of businesses and jobs that these businesses provided for many Blacks when they left to form white "sundown towns" all around the city.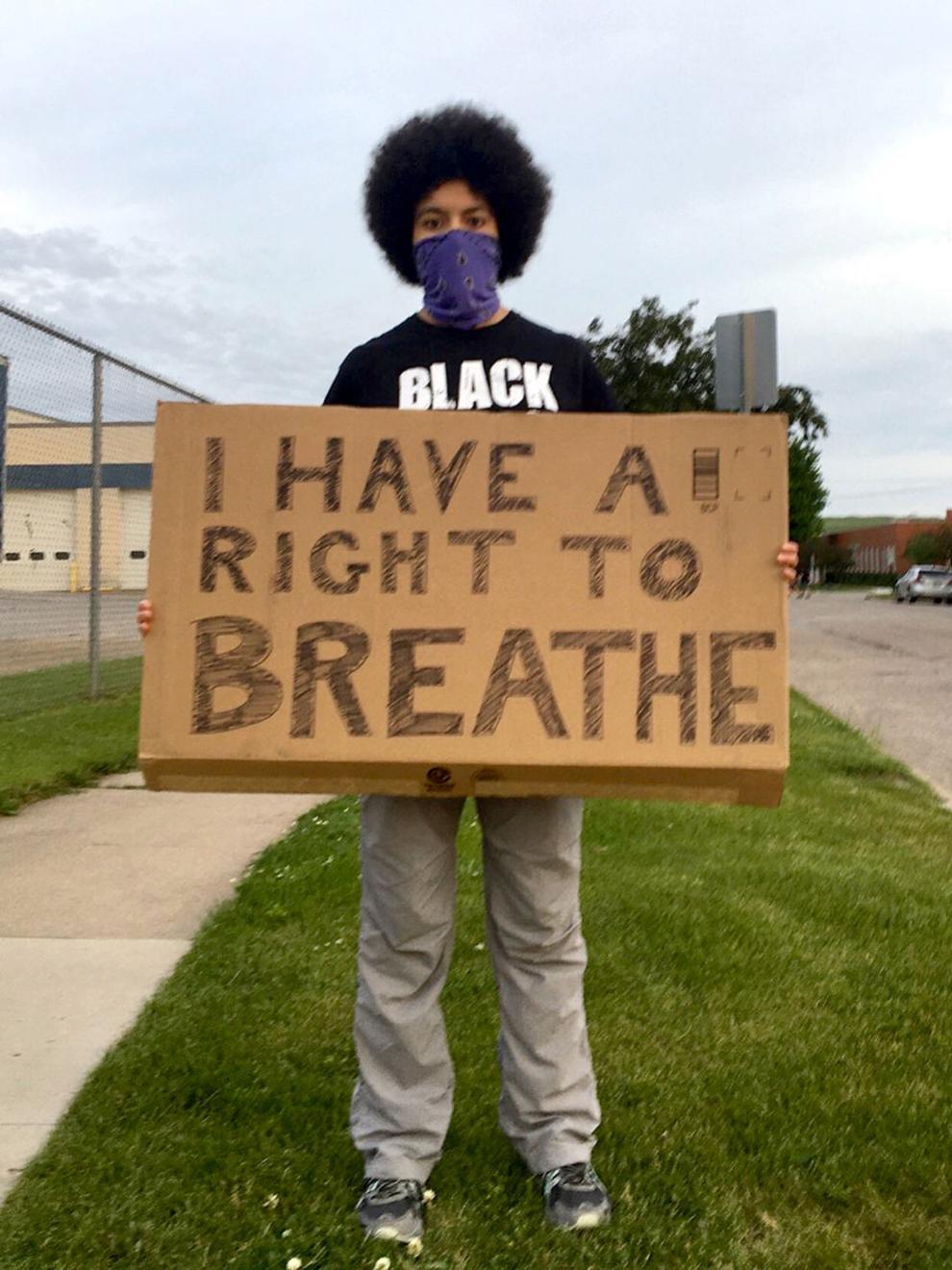 What most White people don't know is that racism is multifaceted and multi-leveled. Much, if not most, of it is hidden, underground and insidious. It happens individually, institutionally and systematically.
Of course, you probably won't see most of it in action because it's not happening to you. So now is the time to really listen to Black voices and stop trying to invalidate our stories. You can legislate laws, but not the hearts.
People will find a way to get around laws. For example, I mentioned the majority white high school I attended — well, although I scored highly on all the standardized tests, was always on the honor roll and had a 3.8 GPA on a 4 scale, I was intentionally kept out of college prep classes at my majority White high school.
I was tracked for office work — typing and shorthand. I knew nothing of Illinois State Scholarship money, which was there to help pay for college education for Illinois students who qualified — which I did. But the White counselors told neither me nor any of the Black students about it. It was a source of college funding that was for "Whites only."
A little while after I graduated from my high school in the top 10 percent of my class, the community college movement started. When it opened in my community, I ran and was probably one of the first ones in line to enroll. That's when I found out then about Illinois State Scholarship money, and that I could have gone straight from high school to college had the counselors informed me.
'The system they were upholding and adhering to was racist'
Bottom line: I had the grades, I had the test scores and I had the GPA, but I was Black and the "powers that be" thought I might make a good secretary — but certainly not college, right? And I bet if I could go back and talk to these school staff about this, they would swear on a stack of Bibles that they were not at all racist — or prejudiced.
But the system they were upholding and adhering to was racist.
What if I had not followed up with the community college movement? What if they had told me about the scholarship program and I had gone straight to college after high school? There are so many "what ifs." And, surprisingly, after the '60s, after the protesting, after all we went through to change institutional racism in our school systems, it did not stop there!
I came to the University of Illinois after finishing my associate degree at the community college in 1973 and completed my bachelor's degree (1975) and later my master's degree (1989); but my son oldest ran into the very same problem I had in my schooling in his schooling right here in C-U.
One day, he saw White students looking at and talking with each other about paperwork they had gotten from the office. Curious, he went into the office to ask what was going on and was told by a Black counselor that this process was "not for him." He found that the White students were looking at their ACT/SAT scores.
This is another particular part of racism called "internalized racism" and it means that sometimes Black people tend to believe and go along with the racist practices of White society, actually believing that Black people are undeserving of certain opportunities and they perpetrate the same racist practices of the dominant society. It reminds me of the Black slave who was the one using the whip on the other slaves at the master's command. It's like saying "stay in your place."
Well, my son finished both his bachelor's and master's degree at the U of I and is now working in corporate America. He went back to his old local high school and confronted this Black counselor. How many other Black children actually believed her and other White counselors down through the years when they told them "it was not for you" and did not pursue their dreams?
'Hopefully, my grandchildren's grandchildren won't have to march another generation or two for the same reasons that I marched'
Think of the hundreds of thousands and more of schools where this happened on a regular basis and is still happening today. You see, there are causalities to this kind of systemic racism — what do you imagine the lives of those casualties might look like today? Think about it. What do you think it might mean in terms of poverty, under and unemployment, broken families, parenting, crime, prisons?
While working in the Community Psychology Department at the U of I, I helped local Black parents who were part of the suit filed against the Champaign school district for racial discrimination. I'll never forget the final report from the suit. It stated that two school districts existed simultaneously — one for White students, encouraging, loving and supportive; and another more negative, degrading and prejudiced one for Black students. The twilight zone, right?
Well, during this time of unrest and protesting in the aftermath of the murder of George Floyd, some school districts are beginning to take the opportunity to move in a new, more equitable and anti-racist direction. I pray that this is more than just more talk and will lead to a more just school system where Black children have the same opportunities as others.
Then, hopefully, my grandchildren's grandchildren won't have to march another generation or two for the same reasons that I marched.
If you'd like to share your story, email Editor Jeff D'Alessio at jdalessio@news-gazette.com.
After serving as the first Black assistant executive director of the Housing Authority of Champaign County, Gladys D,. Hunt worked in the UI's Community Psychology Department until retiring in 2010. She's now the head case manager, a minister and teacher at Restoration Urban Ministries.