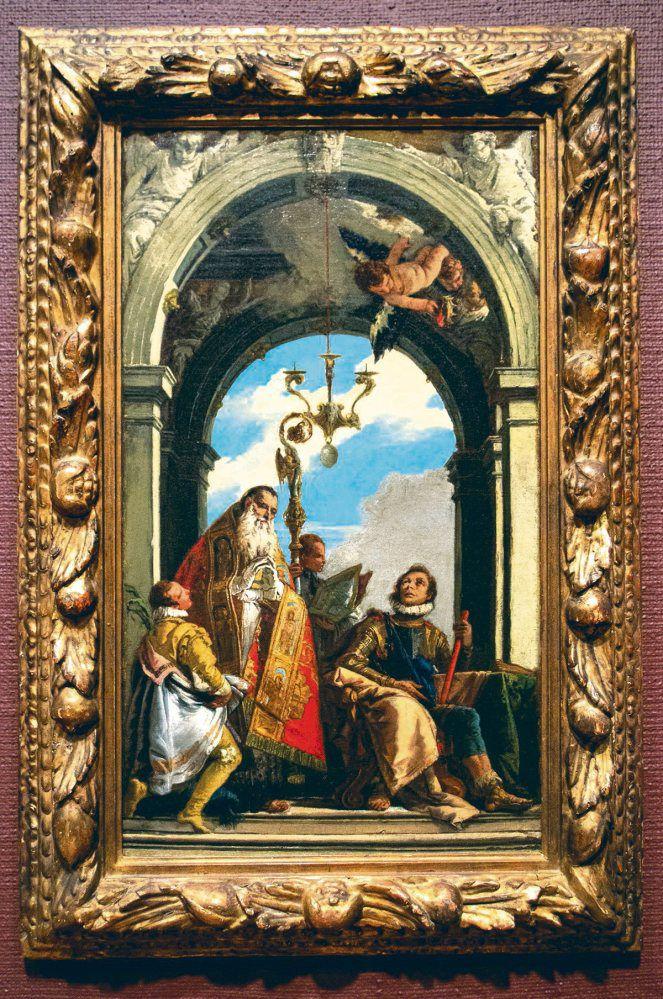 In mid-February, I gave a talk at Krannert Art Museum, focusing on two of my favorite paintings in the collection.
One was a sketch by a wonderful Italian artist, Giambattista Tiepolo, related to a much larger painting he made for a church in Padua, about 25 miles from his home in Venice.
Little did I know how much I would be thinking about this work of art just a few weeks later, since, as it happens, it was made to honor the end of a pandemic.
A terrible disease (seemingly some form of influenza) roared through northern Italy in the early 1740s and took well over a year to subside.
The losses were incredible, and in the days before germ theory and knowledge of viruses, this outbreak was extraordinarily difficult to contain.
Looking to give thanks for God's intercession in restoring health to the city, a wealthy priest in Padua commissioned the most famous artist in the region to create a new painting for his church.
The subject matter is very unusual, and the cleric definitely invented it for this specific event.
Most Catholic paintings about illness feature Saints Sebastian and Rocco.
However, because they were associated with the bubonic plague, neither one must have seemed right to celebrate the end of this devastating flu.
So, the patron turned to an English saint from the 600s, Oswald, King of Northumbria.
Oswald was associated with healing, and some major shrines were devoted to him around northern Italy, so he must have seemed like a really good choice.
The other saint in the painting, Maximus, was the second bishop of Padua, and so a local hero.
But more importantly, when his grave was discovered and opened around 1000, a sweet smell emerged from the tomb that we're told had healing properties.
In other words, Krannert Art Museum's beautiful little painting was created to promote healing, to celebrate a pandemic's end, and to give thanks for the disease subsiding.
Every day that passes, I keep thinking about this painting and how wonderful it will be for everyone to be able to come to KAM to see it again, our own way of celebrating the passing of COVID-19.
I hope you're also looking forward to the day when we can gather with our friends again and talk about art together.