CHICAGO — A $10 million gift from the chairman of the University of Illinois Board of Trustees and his wife is among $454 million raised by universities involved with the Illinois Innovation Network that will help move it forward.
Half of Don and Anne Edwards' donation is earmarked for the new UI-led network.
"My wife, Anne, and I are thrilled to make this $10 million gift to the university that transformed our lives," Don Edwards said Wednesday. "We want to pay forward the opportunities we have enjoyed, supporting the students and innovation that are key to progress and economic growth for our state and our nation."
The $454 million total raised by the members of the network was enough to convince Gov. J.B. Pritzker to confirm another $500 million in state funds pledged years ago. Pritzker and UI officials made the announcement Wednesday morning in Chicago, the site of the to-be-built Discovery Partners Institute, one of the top projects of the research network.
Former Gov. Bruce Rauner originally pledged the $500 million in state funds. But Pritzker said he needed to see proof of the network's vitality and made the state money contingent on the members matching it.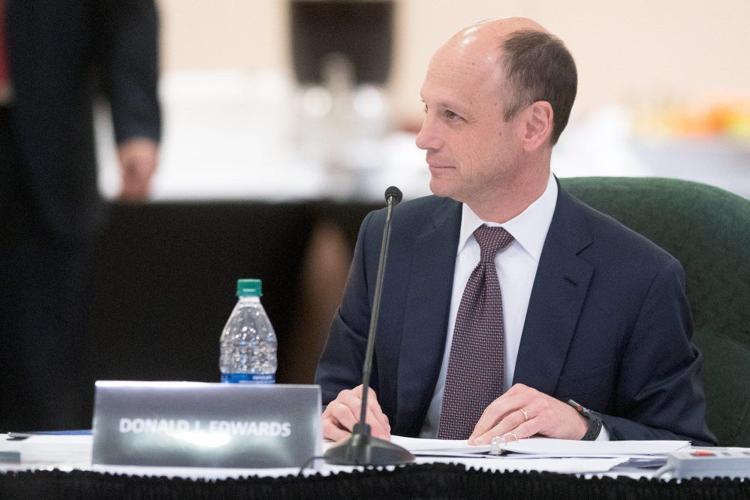 The remainder of Edwards' gift will go toward scholarships at the Gies College of Business ($2 million), renovation of the Ubben Basketball Complex ($2 million) and the Illini golf programs ($1 million).
Edwards played golf at Illinois in the 1980s.