My Campus: UI Chemistry Professor Martin Gruebele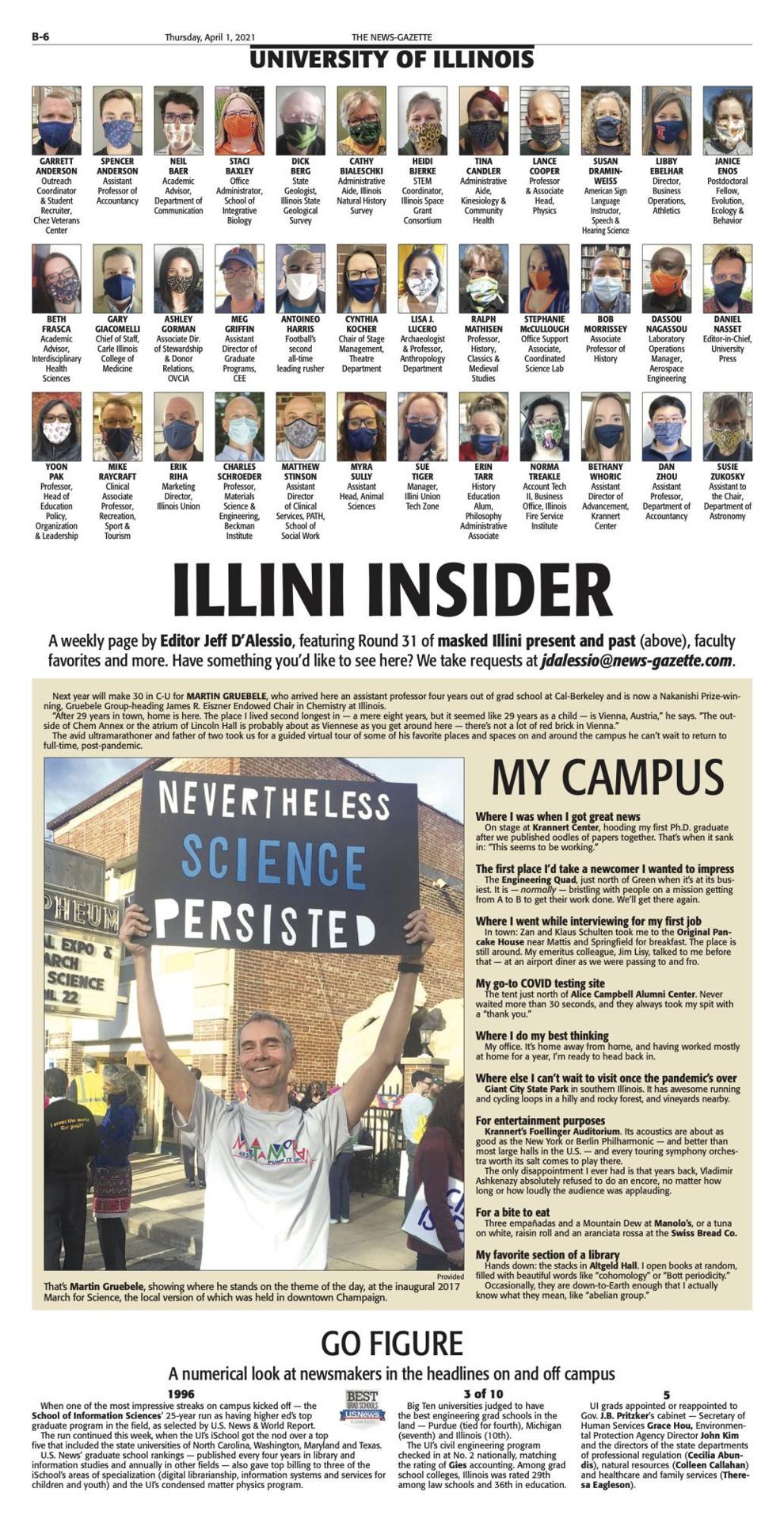 Next year will make 30 in C-U for MARTIN GRUEBELE, who arrived here an assistant professor four years out of grad school at Cal-Berkeley and is now a Nakanishi Prize-winning, Gruebele Group-heading James R. Eiszner Endowed Chair in Chemistry at Illinois.
"After 29 years in town, home is here. The place I lived second longest in — a mere eight years, but it seemed like 29 years as a child — is Vienna, Austria," he says. "The outside of Chem Annex or the atrium of Lincoln Hall is probably about as Viennese as you get around here — there's not a lot of red brick in Vienna."
The avid ultramarathoner and father of two took us for a guided virtual tour of some of his favorite places and spaces on and around the campus he can't wait to return to full-time, post-pandemic.
---
Where I was when I got great news
On stage at Krannert Center, hooding my first Ph.D. graduate after we published oodles of papers together. That's when it sank in: "This seems to be working."
The first place I'd take a newcomer I wanted to impress
The Engineering Quad, just north of Green when it's at its busiest. It is — normally — bristling with people on a mission getting from A to B to get their work done. We'll get there again.
Where I went while interviewing for my first job
In town: Zan and Klaus Schulten took me to the Original Pancake House near Mattis and Springfield for breakfast. The place is still around. My emeritus colleague, Jim Lisy, talked to me before that — at an airport diner as we were passing to and fro.
My go-to COVID testing site
The tent just north of Alice Campbell Alumni Center. Never waited more than 30 seconds, and they always took my spit with a "thank you."
Where I do my best thinking
My office. It's home away from home, and having worked mostly at home for a year, I'm ready to head back in.
Where else I can't wait to visit once the pandemic's over
Giant City State Park in southern Illinois. It has awesome running and cycling loops in a hilly and rocky forest, and vineyards nearby.
For entertainment purposes
Krannert's Foellinger Auditorium. Its acoustics are about as good as the New York or Berlin Philharmonic — and better than most large halls in the U.S. — and every touring symphony orchestra worth its salt comes to play there.
The only disappointment I ever had is that years back, Vladimir Ashkenazy absolutely refused to do an encore, no matter how long or how loudly the audience was applauding.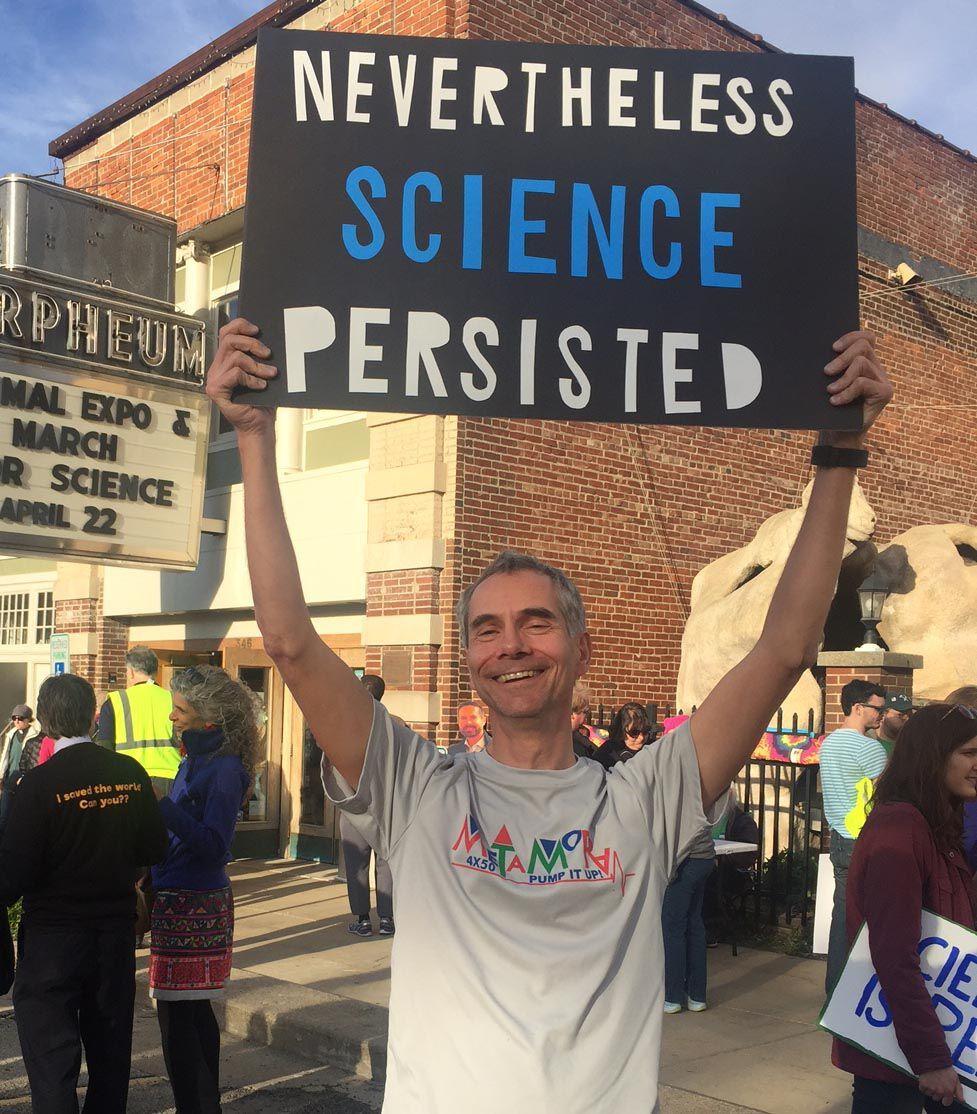 For a bite to eat
Three empañadas and a Mountain Dew at Manolo's, or a tuna on white, raisin roll and an aranciata rossa at the Swiss Bread Co.
My favorite section of a library
Hands down: the stacks in Altgeld Hall. I open books at random, filled with beautiful words like "cohomology" or "Bott periodicity."
Occasionally, they are down-to-Earth enough that I actually know what they mean, like "abelian group."
My favorite place without walls
The stone bench near Noyes Lab where squirrels will sun themselves on their backs and stare you down if you contemplate sitting.