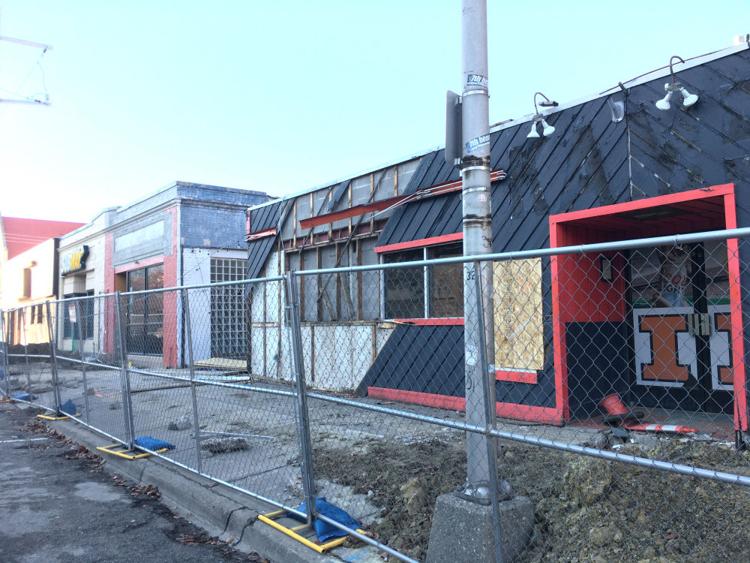 CHAMPAIGN — Shhh, no wrecking balls: It's finals week.
The demolition of Kam's was postponed last week so as not to disturb University of Illinois students preparing for finals.
"There's a policy on campus that there can't be any noisy construction going on during Reading Day or finals," which run through Friday, said Stacey DeLorenzo, transportation coordinator for UI Facilities and Services.
The contractor working on the new Hub on Campus project at Sixth and Daniel streets planned to raze Kam's on Thursday — also Reading Day, when students are given a day off from classes to prepare for finals — until DeLorenzo stepped in.
"I told them they couldn't demo Kam's this week," she said. "They can do whatever they want after Friday."
UPDATE: The city of Champaign issued a notice Thursday saying the contractor, Wisconsin-based J.H. Findorff & Son, plans to tear down the building on Saturday. Daniel Street will be closed to traffic between Sixth and Wright from 7 a.m. to 7 p.m.
Meanwhile, quieter work continued Wednesday at the site, where trucks were delivering materials and crews were installing vibration sensors at the nearby Illini Union Bookstore to record any impact from construction.
"They just can't be doing any demo or jack-hammering concrete," she said.
JULIE WURTH