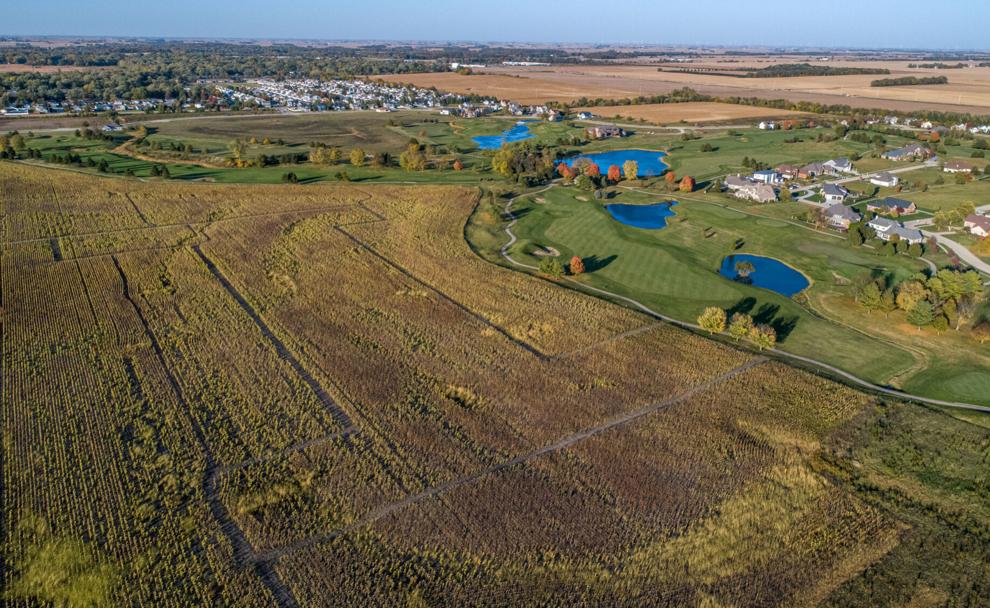 URBANA — The carving of an 'I' can still be seen from above the sunflower fields in the Stone Creek neighborhood adjacent to what will soon likely be called Atkins Golf Club at University of Illinois.
Those sunflowers, planted by The Atkins Group, have now wilted with the arrival of fall, and parts of the golf course have been chopped up in anticipation of a new and improved course set to open next year.
"From the outside, it looks like we're chewing up the course," said Illinois' assistant athletic director for golf operations, Jackie Szymoniak. "But we're chewing it up to have it in better condition moving forward. It's a contradiction to what you would think."
In June, The Atkins Group donated the course along with some surrounding land to the university. The UI's athletic department will own and operate the golf course.
When it's finished, which could possibly happen next summer, Szymoniak said it will be longer, to make it closer to a "championship course" at the collegiate level.
The bunkers are being redone, the fairways will be narrowed, and the course is being aerated to make it faster and firmer, she said. The trick is making it a course that's challenging and long enough for college players without frustrating everyday golfers.
"You want it to be fun for everybody," she said. "We wouldn't want to build something that's so hard for our team members but not fun at all for the general public to play."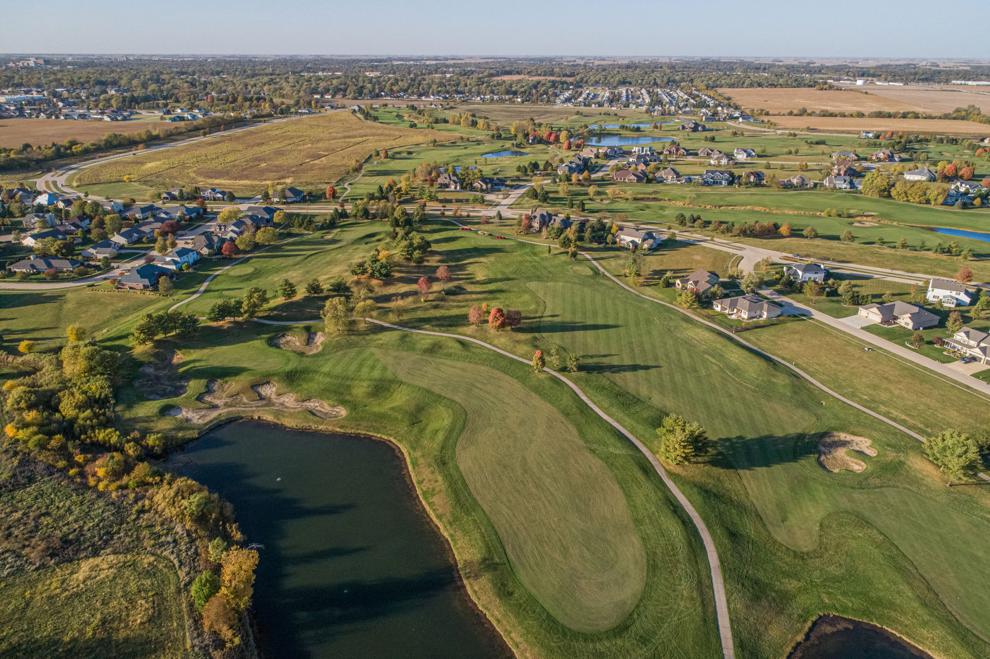 A $5 million gift from an anonymous donor last month will go a long way toward realizing that vision, along with help from a course architect.
Luckily, the UI isn't starting from behind. Overgrown golf courses can take years to return to their normal state.
Even in the months after The Atkins Group announced it would no longer be running the former Stone Creek Golf Course, it maintained the course even though for a time it looked as if it may be turned into a nature reserve.
"We were fortunate that when the conversations started up with The Atkins Group, that they started mowing fairways and brush, and the basic applications of fungicides and herbicides," Szymoniak said. "(If there were) no maintenance whatsoever, we would have had a mess on our hands, but luckily we were able to keep that intact and we were able to set ourselves up to be in a good position to start."
As for whether a field of sunflowers will line one of the fairways on the course in the years going forward, Szymoniak wasn't sure.
Even if it was just for a year, the popular sunflowers served an important purpose.
"What a cool thing," Szymoniak said, "to have people coming into the community and soaking up a little bit of joy amidst so much gloom."