The Big 10 with Jeff D'Alessio, Jan. 5, 2020
Over the next few weeks, we'll ask those in the know to gaze into their crystal balls and tell us what big changes they wouldn't be shocked to see in their field by the end of the decade of the 2020s.
Up first: the future of higher education, as forecast by presidents and chancellors with Illini ties.
REV. PETER DONOHUE
Villanova's president earned Ph.D. in theater in 1990 while doubling as assistant house manager at Krannert
"The cost of tuition and the reduction in college age students will force many smaller schools to either close or merge with other institutions.
"As we move into this decade, many institutions are struggling to meet their enrollment goals. These institutions are dependent on tuition dollars to attain operation budgets. The more they struggle to attain their enrollment numbers, they will be forced to use more dollars to attract students, thus increasing their discount rates.
"This will increase financial pressures and force them seek other partnerships or face closure. Larger institutions with strong endowments will be far more successful and aid them in changing the business model."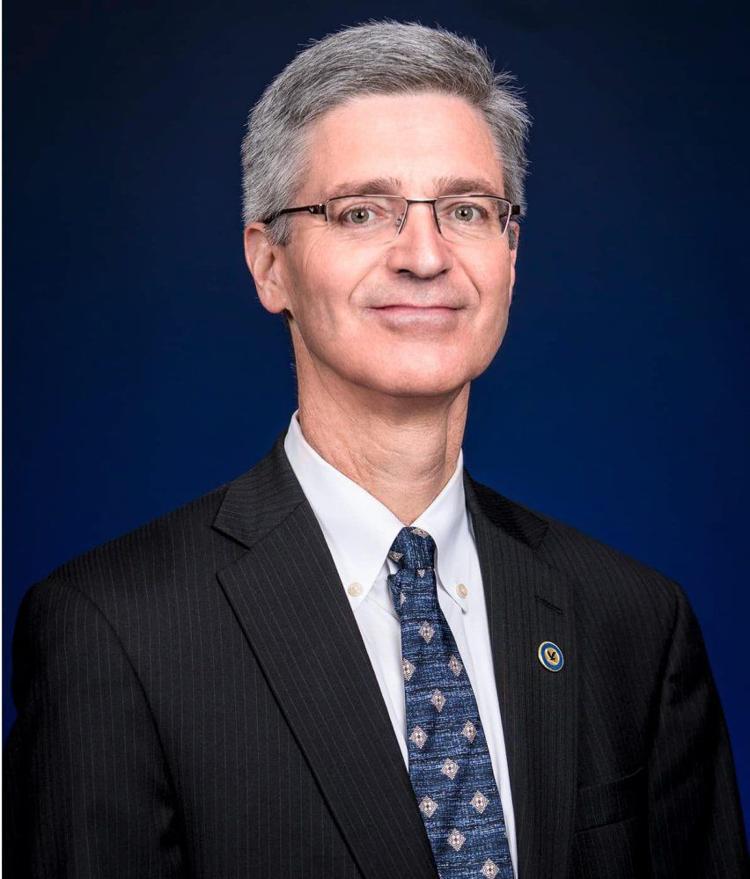 BARRY BUTLER
President of Florida's Embry-Riddle Aeronautical U holds three UI degrees, all in engineering
"While I won't go so far to say college football will end by 2030, I do believe the next decade will experience a significant decline in the number of schools participating in the sport as more is learned about the long-term impact of head injuries.
"I'm a fan of college football, but the writing is on the wall. It's just a matter of time."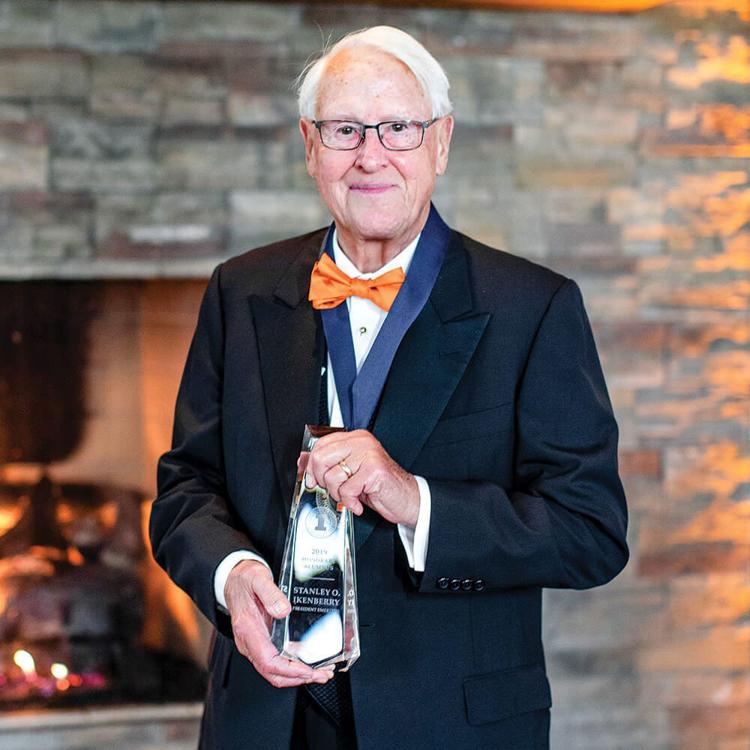 STAN IKENBERRY
UI's youngest, and longest-serving, president (1979-95, 2010)
"Look for big change in universities to come from the outside — from mega societal forces that will shape the university of the future.
"Over the last century, universities like Illinois were shaped by the industrial and scientific revolution, growing bigger with a bewildering mix of missions and programs.
"Look for this century to be more nimble, more unpredictable, smaller and more focused. Online learning will play an increasingly important role, and the residential experience will be more focused on the learning outcomes that require that intensive and expensive experience.
"As a society, we must recommit ourselves to valuing truth, integrity and knowledge as fundamental to life itself while resisting the dark forces that would lead us away from core academic values.
"Put another way, universities of tomorrow depend on us for survival."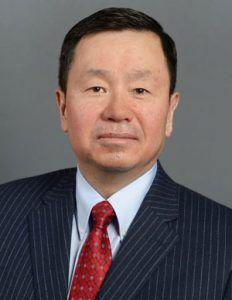 MUN CHOI
1987 UI general engineering grad named U of Missouri system president in 2017
"The traditional model of public higher education will be challenged like never before.
"There are many forces — including lower state support, competition from Coursera and edX, and inability to meet the demands of rapidly evolving industries — that will cause the elimination of those institutions that cannot, or will not, alter their course."
SHARON HERZBERGER
President emerita of California's Whittier College earned UI Ph.D. in 1975
"I am writing from the perspective of having served as chair of the NCAA Division III Presidents Council. While all of the media attention goes to Division I, D-III colleges provide no athletic scholarships and none of the benefits currently negotiated by the NCAA and the government.
"Yet D-III colleges enroll more student-athletes; one in six students at our institutions are NCAA athletes. I predict major changes to this division in the next decade.
"First, given the outstanding record of student achievement — and lack of drama — associated with D-III schools, more and more D-I and D-II schools will convert to D-III, resulting in D-III holding the majority and more power within the NCAA. D-III schools will change too. Many will drop football, due to concerns over athletes' wellbeing, the decline in youth interest in the game and the outsized cost of mounting the program.
"Given the importance of football to enrolling men in these small colleges, alternative activities will spring up: men's volleyball, indoor track and all kinds of gaming and e-sports. Concern over injuries will lead to changes in other sports, such as the insistence on helmets or elimination of headers in soccer.
"Finally, some schools will drop NCAA competition altogether, substituting robust intramural and club programs to involve more students and attack the mounting cost of college. What won't change: D-III institutions' commitment to true scholar-athletes, students who play purely for the fun of the game."
DAVID CHICOINE
Dean of the UI's College of ACES, 1995-2000; president of South Dakota State, 2007-16
"Here are four 'at the edge' changes in higher ed by 2030:
"The cancelation of the federal component of student loan debt — now about $1.4 trillion of the $1.6 trillion student loan debt is from direct federal lending; student loan debt represents about 11 percent of total household debt, compared to auto-loan debt of about 9 percent. There will be a reset of the student loan program going forward with more authority given to colleges and universities to intervene in students' and their families' decision-making regarding student loan debt, along with significantly increased university and college accountability for student success during and after college.
"Unfavorable demographics across the Midwest and the Northern Great Plains will accelerate college and university fiscal stress driven by continuing enrollment declines — both private and public — and limited new state funding for publics, resulting in institutions being closed. Most vulnerable in Illinois are Chicago State, Western Illinois and SIU Carbondale.
"The current amateur student-athlete model for big-time college athletics will collapse falling under the weight of pay-for-play, runaway football and men's basketball coaches' salaries, inability to police cheating, inability to comply with Title IX, decline in in-person attendance at men's basketball and football games because of media options, and so forth.
"The collapse will be driven by football, men's ice hockey and men's basketball, where one-third of student-athletes compete. The few will limit opportunities for the majority.
"Also, competitive pressure to lower the cost of a BS/BA degree will drive universities to offer 120 credit hour degrees in three years for many fields, leveraging online technology."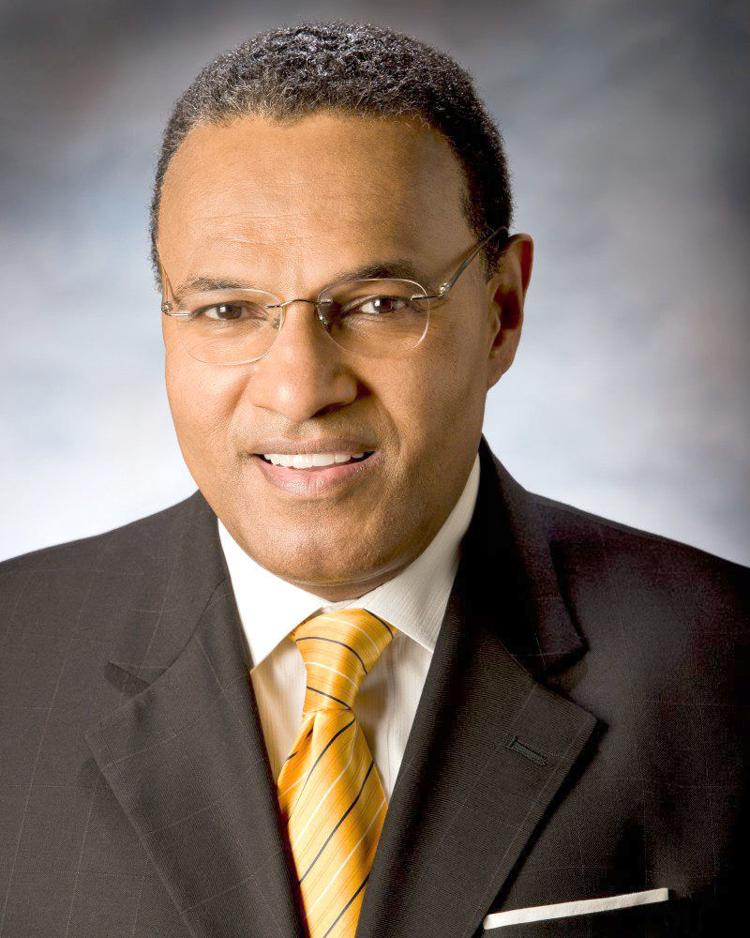 FREEMAN HRABOWSKI
University of Maryland-Baltimore County president, one of Time Magazine's 100 Most Influential People of 2012, earned master's in math, Ph.D. in education from UI
"In our new book, 'The Empowered University,' my colleagues and I suggest that future innovation in higher education will be increasingly dependent on the willingness of universities to look in the mirror and be honest with themselves.
"That honesty includes developing clear, simple language that helps the public understand the increasing value of higher education in our society, and also pushes us to identify ways we can be much better. We need to find ways to help even more students succeed as we prepare our graduates to lead in these challenging times.
"Within that context, this next period will be shaped by dramatic changes involving the use of technology on our campuses and in society. As the proportion of jobs requiring a level of technological sophistication continues to increase, we will see many more students in the arts, humanities and social sciences developing these technological skills and integrating them into the broader workforce.
"At the heart of these changes are advances in artificial intelligence and machine learning. Faculty researchers will remain at the forefront of integrating AI and data science across the disciplines in both research and teaching during the coming decade.
"A recent EDUCAUSE article highlights several ways that universities are using technology to improve and scale services. By connecting administrative and instructional efforts with the intellectual power of our students and faculty, we have the opportunity to dramatically improve student success.
"Instead of teaching hundreds of students in a class as if they were all the same, we will see universities using data to personalize the learning environment and fill in the individual gaps that keep students from succeeding. This involves professional development for faculty as they redesign courses and use analytics to evaluate progress and improve student success."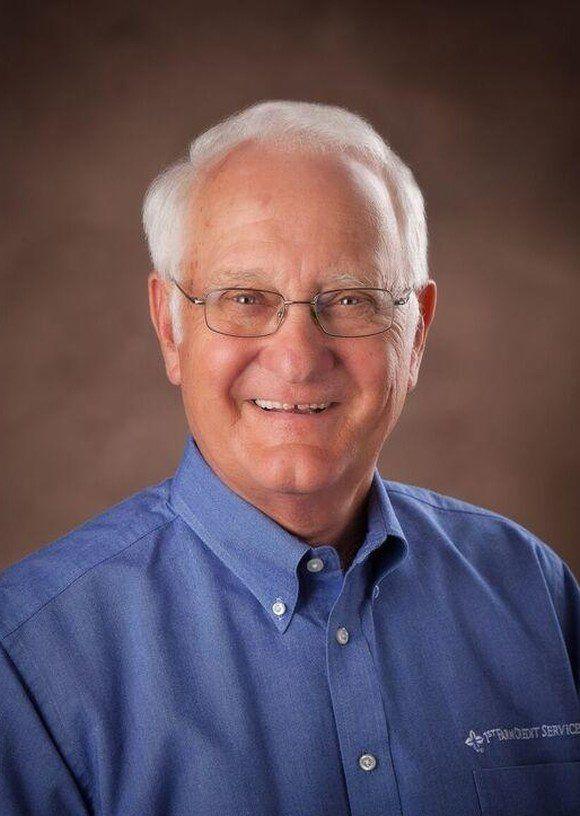 ROBERT EASTER
UI's 19th president earned doctorate in animal science here in 1976, then joined department faculty
"In some sense, future change in higher education — defined as beyond high school — is a broader societal question. Rising opportunity for all comes with economic growth and that requires an abundance of people with a diversity of skills: some to do research and translate discoveries to innovation, others to manage complex systems, and yet others prepared with the highly technical skills required to participate in the construction and operation of the tools of a advanced economy.
"And, all of this in a context enabled by citizens prepared to grapple with issues that create and sustain a fair and just culture enriched by the arts and humanities.
"Our educational system accomplished much in the 20th Century and the mission broadened to include not only instruction but research and public engagement. Increased emphasis in research followed the decision in the late 1940s to assign universities primary responsibility for the nation's fundamental, discovery research and Congressional acts establishing the National Science Foundation and, later, the National Institutes of Health and other entities as vehicles for setting priorities and funding university research. This university system was the envy of the world.
"But, there is much truth in a phrase bantered about these days — 'the past was a different country, we don't live there anymore.' Can higher education and society rise above parochial interests to make the changes necessary for this same system to thrive in the 21st Century? That question cannot be resolved by higher education alone but must be addressed jointly within our broader society.
"I am reminded that the Land-Grant Act, arguably one of the most impactful educational decisions in our history, was passed in 1862 — at the height of the American Civil War. Efforts by Senator Morrill to pass the legislation in the 1850s failed primarily because of the divide between the North and South. We can come together as a nation to expand access to higher education, as our forebears did, and we can reform universities to face the new challenges of this century — but it requires a common commitment.
"Unfortunately, given the ideological divides that afflict our nation today, it is hard to see how important, fundamental questions — funding, access, curriculum, purpose — in higher education can be addressed. Even the value of higher education is being questioned in some quarters — ironically, at a time when it has never been more important.
"Can we respond absent a major 'wakeup' moment? That may be necessary but, there are examples of institutions with solid faculty and administrative leadership accompanied by broader societal support that are vectoring toward a robust future. The Discovery Partners Institute here at University of Illinois is one example. Those universities that 'prosper' in next 10 years will be those that deliver curriculum, research and public service that meet the needs of society in the most effective and efficient way possible.
"Successful colleges and universities will find the niches of student demand and student need that they are best equipped to serve. Universities that won't, or can't, will struggle to survive."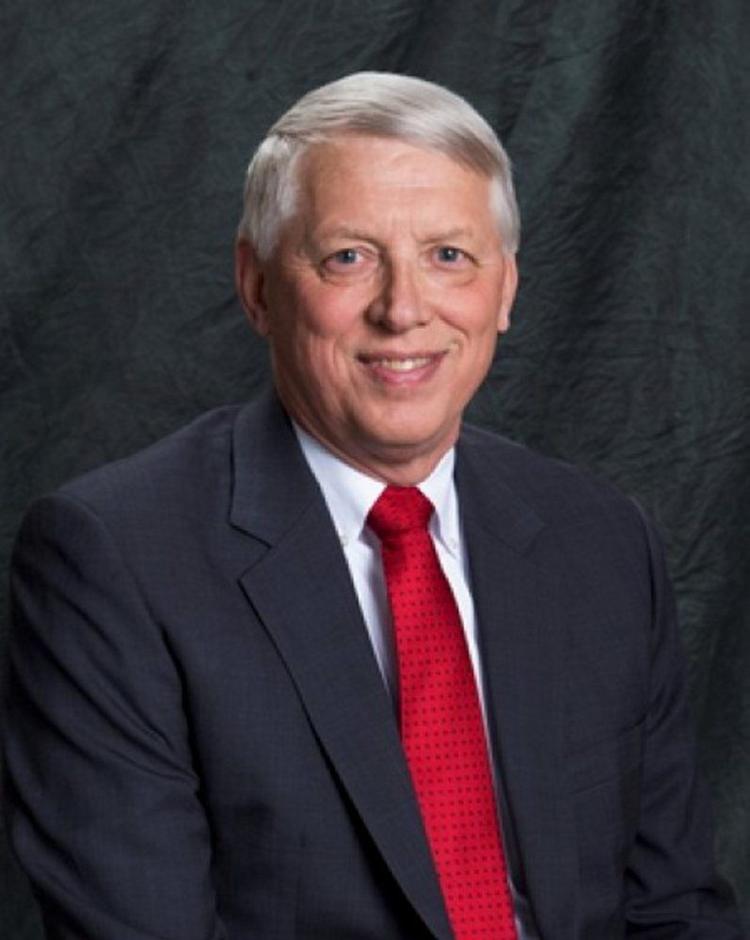 TONY WALDROP
South Alabama president spent the '90s at Illinois, as a professor, administrator and vice chancellor
"Public universities will no longer be able to raise tuition due to governmental regulation resulting in the closing of many universities.
"This will be accelerated by a fall in applicants to college due to a continuing decline in birth rates."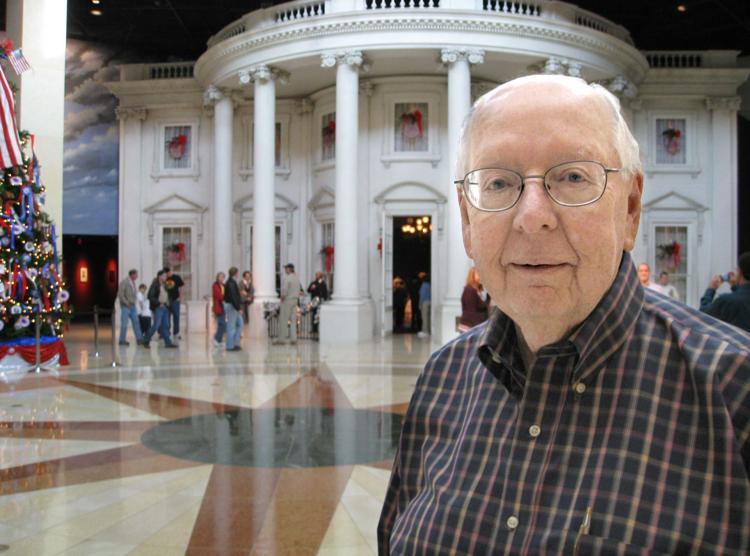 MORT WEIR
Arrived in C-U as a 26-year-old assistant psychology professor; named UI's fifth chancellor 28 years later
"The cost of attending colleges and universities and mounting student debt will be tackled in the coming decade.
"Both are mainly the result of income disparity, which results in too many qualified students being unable to afford college. Expanded aid programs will have a major impact on who attends college and how much students must borrow to attend.
"This will be increasingly considered a national priority because most jobs will require schooling beyond high school and workers of the future will require specialized training and/or higher education even more than today. The solution is unlikely to be free college educations for all.
"Instead, public college and university tuition costs, along with some additional living costs, are likely be covered by government programs based on family income, with those in the lowest income brackets having most of their costs covered."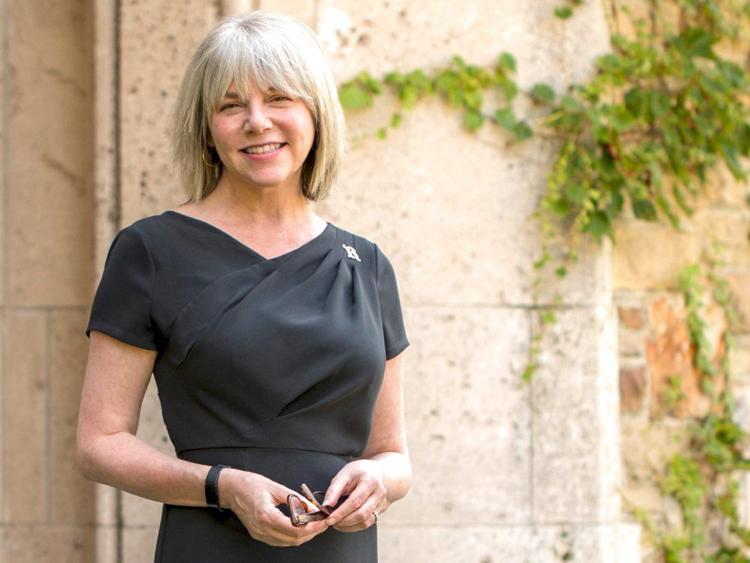 MARJORIE HASS
President of Memphis' Rhodes College earned three philosophy degrees from UI
"I predict we will continue to see increased diversification as individual colleges and universities better understand their most promising markets.
"For small liberal arts colleges like mine, we will likely see more of an emphasis on lifelong learning with outreach to loyal alumni in need of enrichment and new career skills, opportunities for students to earn skill-based certificates along with their undergraduate degrees, and deeper engagement with our surrounding communities.
"I often say that while the challenges facing higher education are national, the solutions are local. Each institution needs to leverage its unique combination of strengths and opportunities."