Top of the Morning, Dec. 5, 2019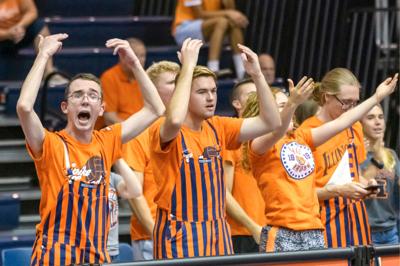 University of Illinois student Jacob Rajlich is going out of his way — to Provo, Utah — to cheer on the school's volleyball team in the NCAA tournament.
He'll use our Snapchat account to take us inside BYU's gym on Friday (follow along by searching for "news-gazette" on the app).
We caught up with him for a few questions before he left.
How are you getting to Utah?
I'll be getting to Utah by plane, train and really anything but an automobile. I'm catching a 3 a.m. Peoria Charter bus to O'Hare and then flying to Salt Lake City. From there, I'm taking the FrontRunner commuter train to Provo, and then using their local bus service to get around the city.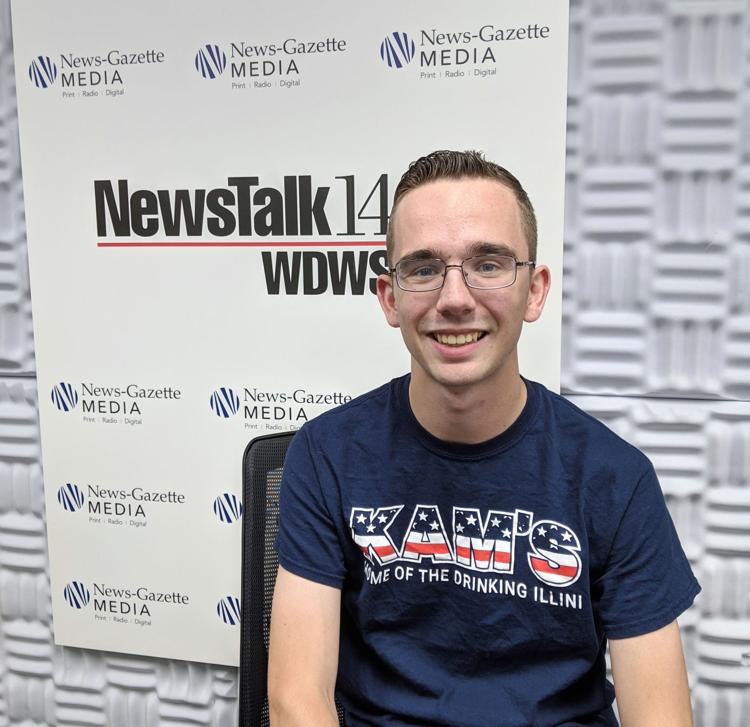 Better yet, why are you going to Utah?
Because I'm a crazy Illini fan. I've traveled to every volleyball postseason in my four years here. These impromptu road trips, blown tires and all, have been some of my favorite memories I've made in college, and I hope that this weekend is another good one.
As soon as my friends and I saw that we were in the tournament field watching the selection show, I immediately started looking for ways to get to Utah. The rest of the group, made up of other crazy volleyball fans, insisted that I was insane. They're not wrong.
How nervous are you knowing that you'll be surrounded by angry Utah fans?
I'm hoping the Utah fans will be nice people. But I'm a troll at heart, especially when it comes to sports, so I'll have fun with it. I definitely won't be quiet. Doesn't help that I'll stick out like a sore thumb, wearing a bright orange suit jacket and pants.
Do you have a newspaper ready to hold up during Utah player introductions?
I'm hoping that BYU hasn't shifted the Daily Universe to online only, because I'll definitely need a copy of something.
Other than a volleyball match (or two), what are you looking forward to most?
I'm really looking forward to seeing the scenery and the landscape of Utah. Plus riding the FrontRunner commuter rail. I love trains, so it'll be neat to check out since I've never taken a commuter train before.