sunday special: College newspapers
UI, ISU hoping 'digital-first' approach for campus newspapers pays off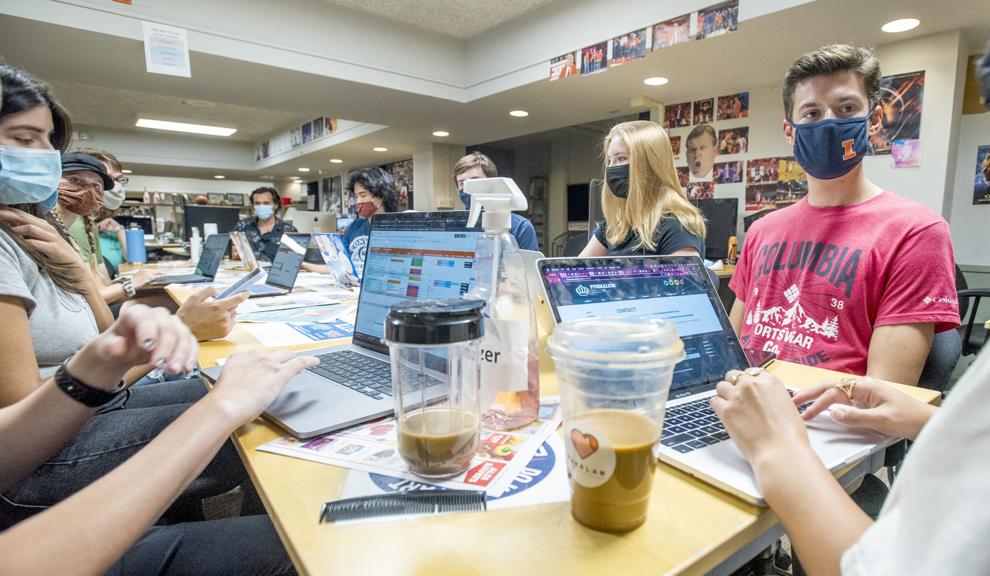 NORMAL — For student journalists, nothing beats seeing your byline in the paper. You'll really miss that recognition when you can't do it anymore.
Take it from Kellie Foy, an Illinois State University junior and editor-in-chief of campus publication The Vidette, who's seen her paper's publication schedule drop from four times a week to twice, to once, then zero.
"I would say to those who can still actually make the papers: Do it as long as you can," Foy said. "We're already a month and a half into not having a paper, and I wish I could go back to doing it because I miss it so much."
Pandemic economics have forced the hands of two premier college newspapers, the University of Illinois' Daily Illini and ISU's Vidette, to reduce their print presences this semester.
"The DI," as it's branded now, switched from twice-a-week traditional newspapers to a once-a-week themed tabloid. The Vidette went all virtual: For the first time in its 133-year history, there isn't a print product at all.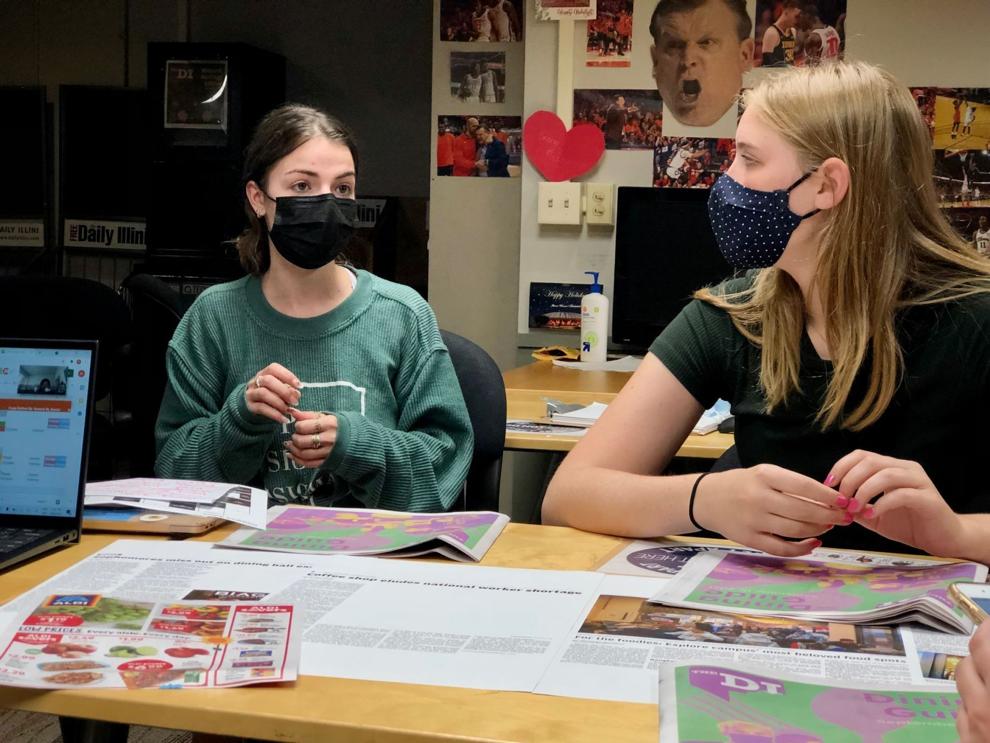 One semester removed from winning first and second place in general excellence in the Illinois College Press Association awards, the student publications have adopted digital-first mindsets, which supervisors said is a financial necessity as advertiser revenue has dried up.
But their workloads aren't any lighter: Both papers hope the shift pushes their student journalists to adapt content for modern news consumption habits.
According to a Pew Research study published in January, about 60 percent of Americans said they "often" get news from digital devices like smartphones or tablets, while just 10 percent said they often get news from print sources.
The Daily Illini and Vidette both temporarily ceased print production when the pandemic first hit in March 2020, but things didn't get any easier when the school year came around.
During the UI's fall and spring semester, as advertising revenue dwindled, the student-run papers designed in the basement of the University YMCA were losing money every Monday and Thursday they published, said Daily Illini Editor-in-Chief Diana Anghel.
Last year, web traffic was down after several steady years of growth, according to Jordan Dziura, the new executive director of parent company Illini Media.
Near the end of the spring semester, when Anghel took over as lead editor, change was in the air.
"The tabloid came as an idea of rebranding, and it also came with a new mindset of focusing on digital," Anghel said. "By still printing and including regular DI content in this tabloid, it was a nod to the 150 years of tradition that we'd been printing The Daily Illini."
The tabloid style keeps plenty of space for interested advertisers. Combined with a much larger on-campus population this year, the paper is once again making more money than it is spending, if narrowly, she said.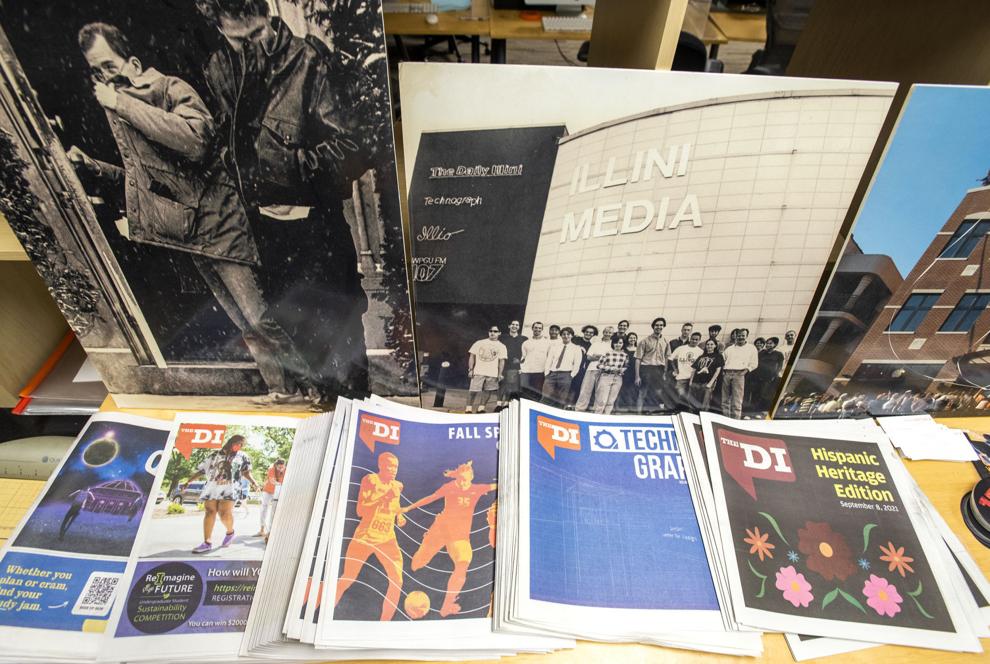 Dziura, a UI grad and former Daily Illini staffer, accepted a buyout from the Chicago Tribune in March 2020 after 21 years at the paper. He began his role at Illini Media on Aug. 4, after the once-a-week production schedule was already decided.
While reporters and editors get accustomed to in-person work, he's hoping to get the student staff to match the march of the modern news economy, preaching a "constant drumbeat of content production."
"Taking away that Monday issue, I think, further pushes the students into realizing they need to be generating these stories and content constantly, and not tie themselves to the rhythm of the print product," Dziura said. "The website is a big, bottomless well, and we need to keep it filled."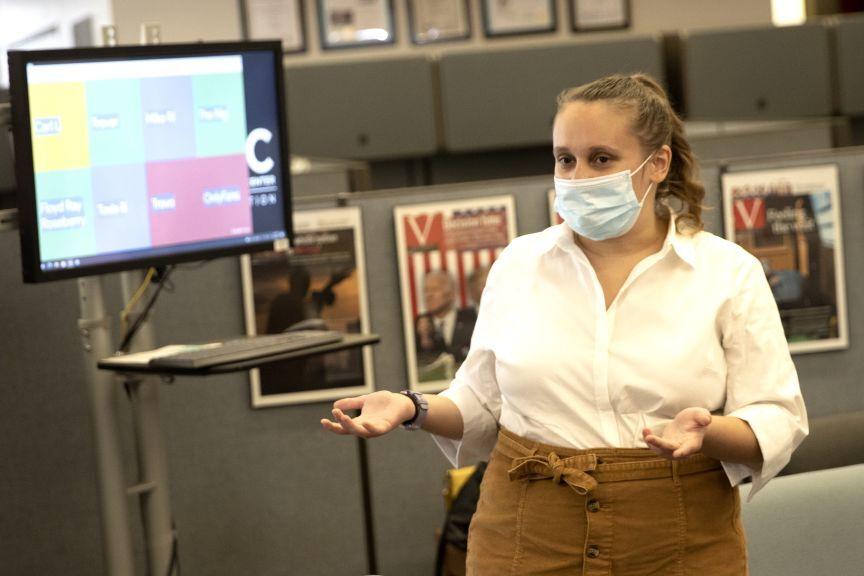 After a solid start to the fall term at ISU, the online Vidette has already hit 1 million page views in the 2021 calendar year. The publication reached seven-digit clicks only once before, during the men's basketball team's run to the Missouri Valley Conference Tournament championship game in 2016-17, and even that landmark wasn't this early in the school year.
"We've been focusing more on the social-media presence and interacting with our audience, making sure when we go to events and do coverage," Foy said. "We have the person live-tweeting and putting stuff out on Instagram."
Would these changes have happened had the pandemic not happened? Probably not, Dziura thinks. But COVID-19 might have accelerated a pivot to virtual that was already underway.
"This isn't unique to student media either or media in general," he said. "The whole world had to contend with this, and I don't think there was any business out there who didn't have to make some difficult choice."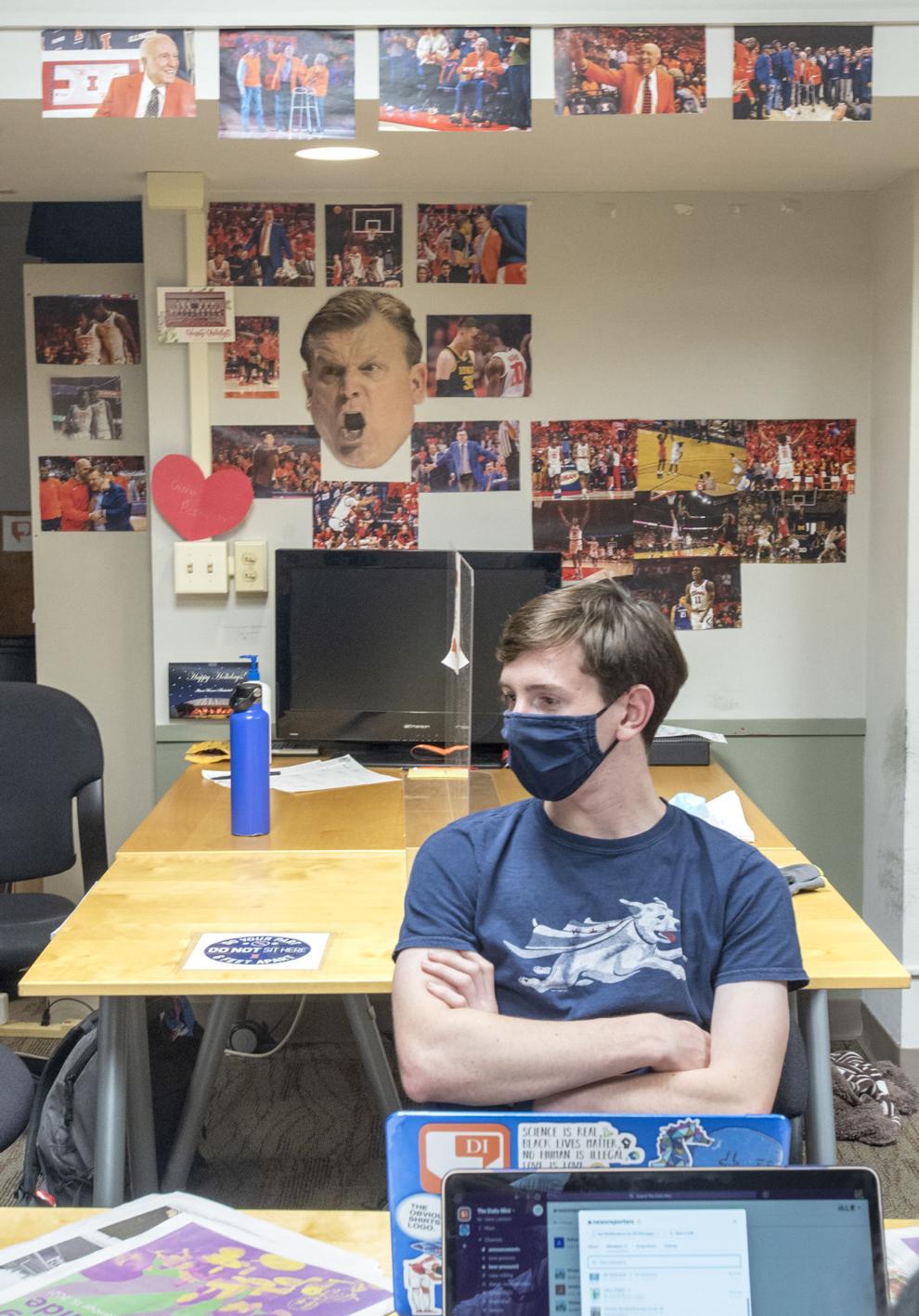 By strengthening alumni connections, Dziura hopes to one day explore a nonprofit model for the publication. In the meantime, Anghel said her workload has "at least doubled" to overhaul the DI's print and online presence.
"Throughout all these changes, my one goal is to create systems that were sustainable and effective for the future," she said. "For a long time, it felt like we were at a forefront of a battle, and we did not have enough weapons to be fighting in that battle."
'You get people that are so hesitant to talk to you'If there's one potential reset in store for the campus papers, it's new talent. Early fall recruiting efforts are paying off. Foy guessed "about 90 percent" of the Vidette's staff is new.
For the batch of reporters flowing in, Daily Illini features editor Gwyn Skiles frames the publication as a "teaching paper." But with deadlines and "the pressure of national conversations around media" seeping into the experience, young journalists grow up quick.
"You get people that are so hesitant to talk to you about the simplest subjects because (Donald) Trump was saying 'fake news, they're going to lie about you,' all that stuff," Skiles said about the former president. "Even if we're doing just a science story and interviewing professors doing research, they're so hesitant to speak with us because they don't want us to publish it wrong."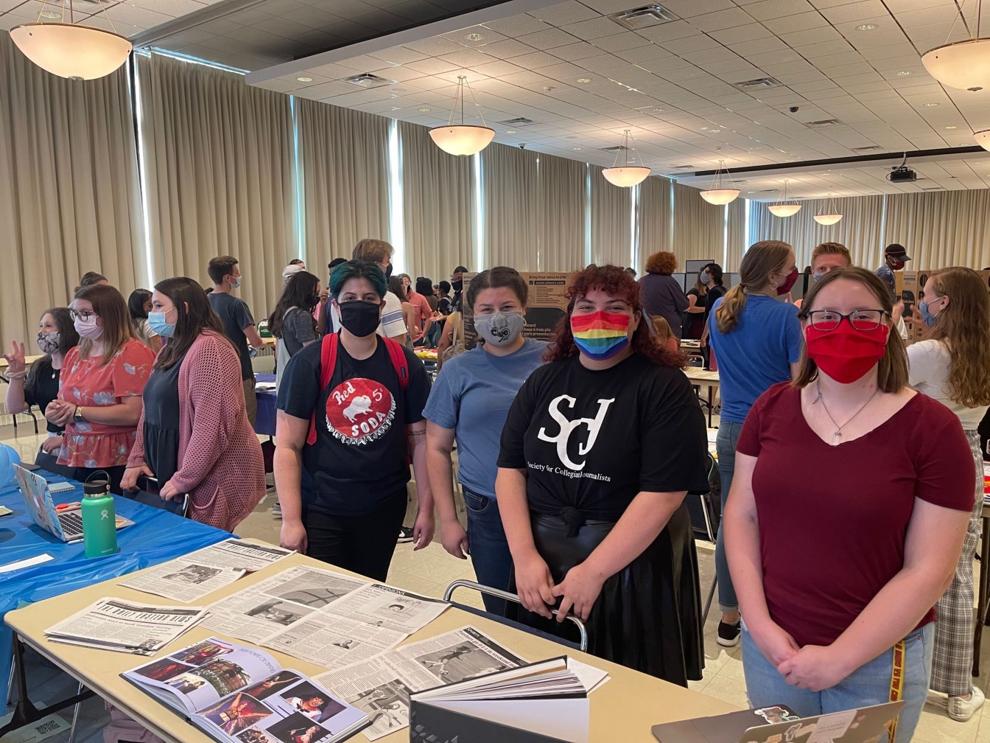 Sometimes, the greatest hostility comes from other students. Just ask Eastern Illinois senior Corryn Brock, editor-in-chief of The Daily Eastern.
Brock and a gaggle of her reporters strode into a couple house parties on campus during "Unofficial St. Patrick's Day" weekend in March, aiming to report how students behaved in response to discouragement from EIU administration and Greek life organizers.
They found fraternity and sorority members defying the orders and partying on. By Brock's admission, they got "a fantastic story" out of the journey, complete with pictures.
Days after publication, there were street-side shouts, students sneaking photos of the staff while they were out to eat, even a few threats to sue the paper that "went nowhere," Brock said.
"Fortunately, we have a good communications law professor," Brock said. "Looking back, I don't know if I would've put my reporters through that if I knew how bad it was going to be the week after it."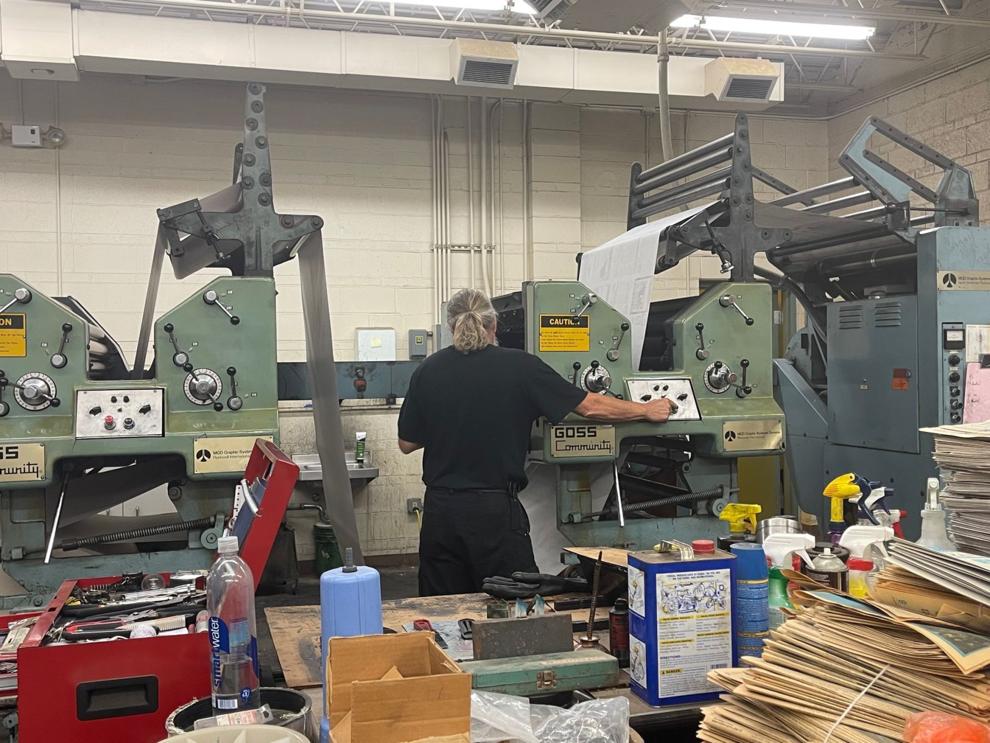 'Crawling so the next generations can run'
Brock's Daily Eastern is a rarity, having continued its five-day-a-week publishing schedule with the help of an on-site printing press.
That might not last for long, though, as the equipment is "pretty old," and the man who runs it is contemplating retirement.
"It's hard to find somebody who knows how to work with the press," Brock said.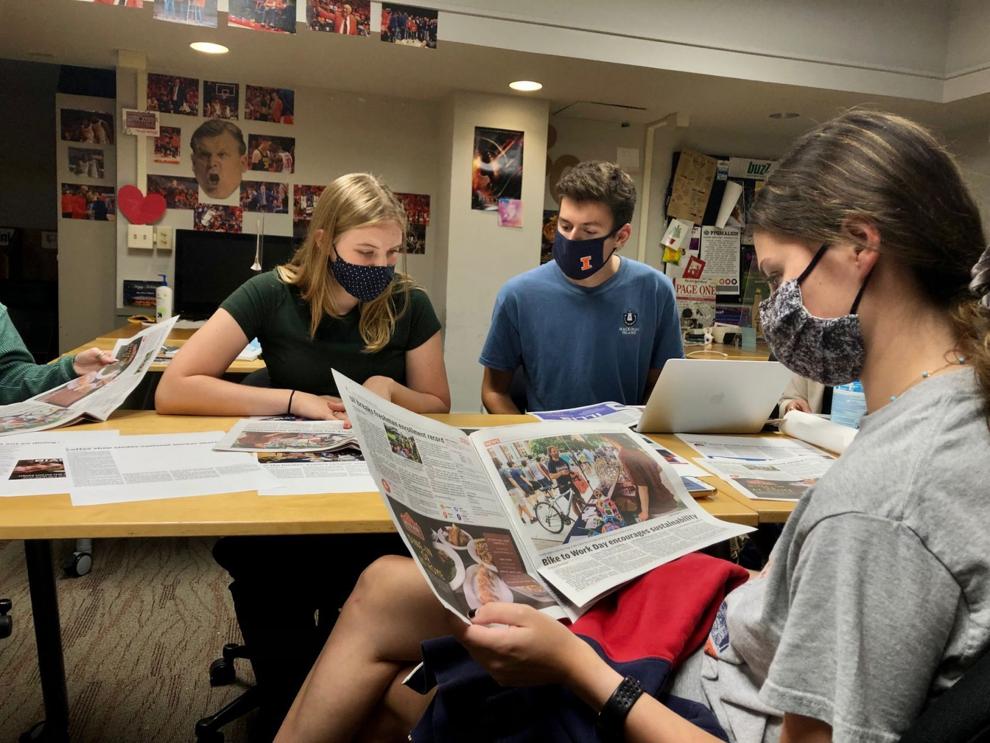 For now, she spends a minimum of 40 hours a week around the office, receiving a $75-a-week stipend while she calls the shots for campus coverage.
Her Twitter bio: "Local journalism's biggest fan." With some spare time this summer, Brock revamped the paper's masthead and redesigned its 2000s-era website.
It's a legacy she'll leave behind for future generations of campus journalists. As the 18-months-and-counting pandemic has emptied out newsrooms and forced cuts budgets and staffs, this semester for some student papers feels like starting from scratch.
Editors rarely stay in their positions longer than a year. So the clock is ticking.
"I feel like we're crawling so the next generations can run," Anghel said.
"Right now, we're kind of smacking our heads against the wall a little bit, but we're doing it to create a sustainable system and something that works financially and effectively for future generations of the DI."