Monday's update:
Officials say a dog found in Champaign's Kaufman Lake over the weekend is well enough to go to Champaign County Animal Control.
The University of Illinois Veterinary Teaching Hospital has been caring for the female dog named Dory since Saturday afternoon. That includes treating the pooch for hypothermia, treating wounds and giving the dog medicine and a bath.
"She's excited, she's happy, she's eating, she wags her tail, licks faces, takes treats," Dr. Meghan Fick said. "She feels fine, it's just going to be all of her skin problems … Puppies are so resilient that she doesn't know that people did this to her, and she just wants to be around people. She wants to sit on your lap, lick your hands and take treats. She's ready to move on and doesn't harbor any bad feelings."
The dog will stay with animal control while police look into who left the dog in a cage in the lake. The man who found the dog, Bryant Fritz, eventually wants to adopt her.
Meanwhile, an online fundraiser has netted around $2,500 for the dog's long-term medical expenses.
Original story:
CHAMPAIGN — A caged puppy discovered drowning at Kaufman Lake over the weekend is alive today thanks to the efforts of a middle school science teacher.
Bryant Fritz, who teaches at Next Generation School, was getting ready for an afternoon of fishing on Champaign's west side on Saturday when he noticed a crate in the lake.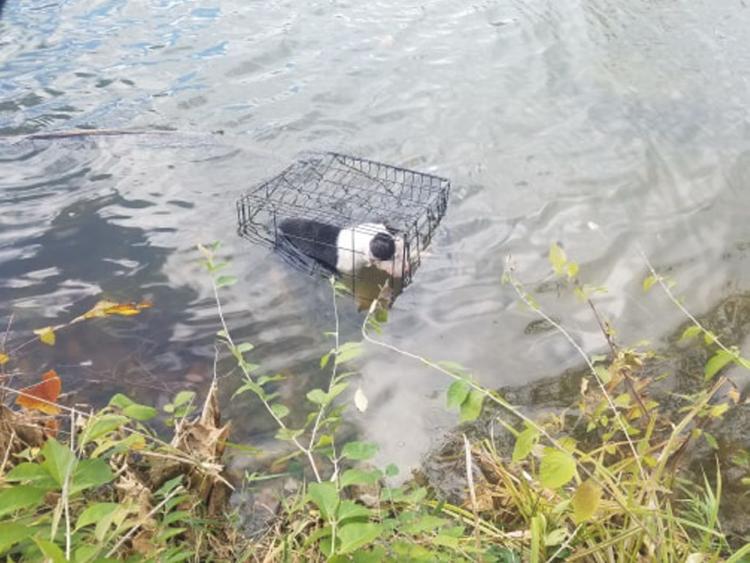 And trapped inside that crate, submerged in rising water, was a black and white puppy.
"It was about 3 p.m. when I saw the dog in the lake," Fritz said. "Part of the crate was sticking out of the water. The puppy's head was still above water, but the rest of her body was submerged."
Fritz said he didn't think twice before getting in the water.
"It was a cool and wintry day," he said. "I took off a couple of layers of sweaters and immediately waded into the water to reach the crate."
Fritz estimated he waded 15 to 20 yards into waist-high freezing water before he reached the cage.
"It was pretty clear the dog had been in the cold water for several hours. I immediately pulled her out of the water and dragged the crate to the shore," Fritz said.
It was there that Fritz realized the dog had other medical problems.
"When I got her up to the shore, there was blood all over the place. She was missing a bunch of fur on the back side, and the bottom of her paws were missing skin. She probably weighed 15 to 20 pounds; she was definitely a puppy. She was shaking so bad. Her eyes were shut. She was so miserable. I took her to my truck and turned up the heat as high as I could."
The Champaign man called ahead to the University of Illinois Veterinary Hospital to let the staff know he was coming.
But as he looked at the shivering pup, Fritz decided to first make a quick stop at his home.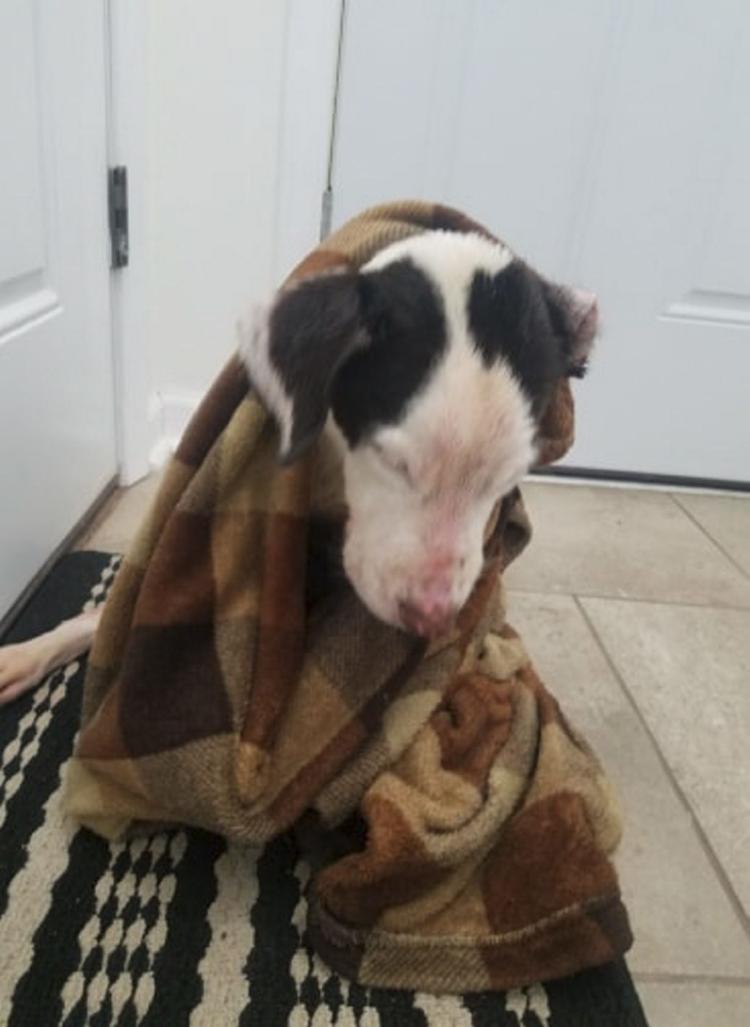 "I stopped at my house to wrap her up in a blanket," he said. "I wanted to get her as warm as possible."
As soon as his truck arrived at the veterinary hospital, Fritz gently picked up the dog and carried her into the emergency room.
There, she was placed under the care of Dr. Jenica Haraschak, clinical assistant professor at the veterinary teaching hospital.
College spokeswoman Chris Beuoy said Sunday that the puppy was treated for hypothermia.
The staff also cleaned the wounds and put her on antibiotics and pain medicine.
"We weren't sure if the dog would need additional care for her wounds, but she received more treatment for her wounds on Sunday," Beuoy said.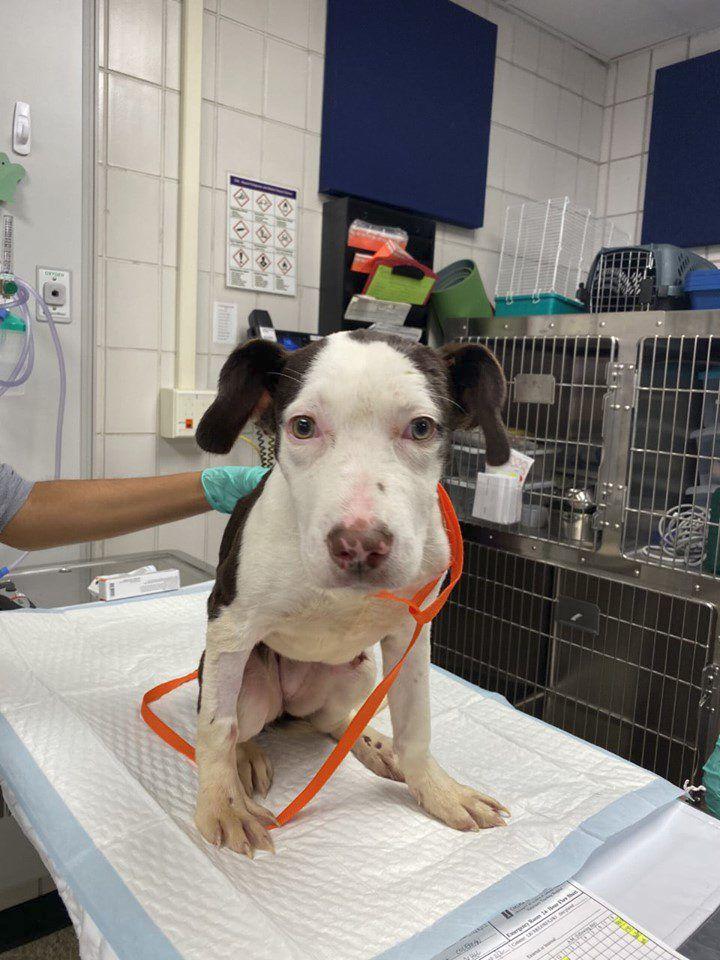 By Sunday afternoon, the dog was responding favorably to treatment, Beuoy said.
And Fritz was left wondering who would do such a thing.
"She was clearly abused before I found her," he said, adding that the crate was covered in dried feces.
Fritz said he had been without a pet of his own following the recent death of his pit bull mix.
"As I filled out the paperwork when I brought her to the hospital, I realized I wanted this dog to be a part of my life," he said.
After Champaign County Animal Control takes custody of the dog, Fritz hopes he'll be allowed to adopt her and give her a loving home.