Meeting Minutes & More: What's making news around the area
Couldn't make it to your city, village or school board meeting this week? We have you covered. Here's the fourth installment of our new weekly feature — a quick look at some of the votes taken, promotions celebrated and deals struck around the area.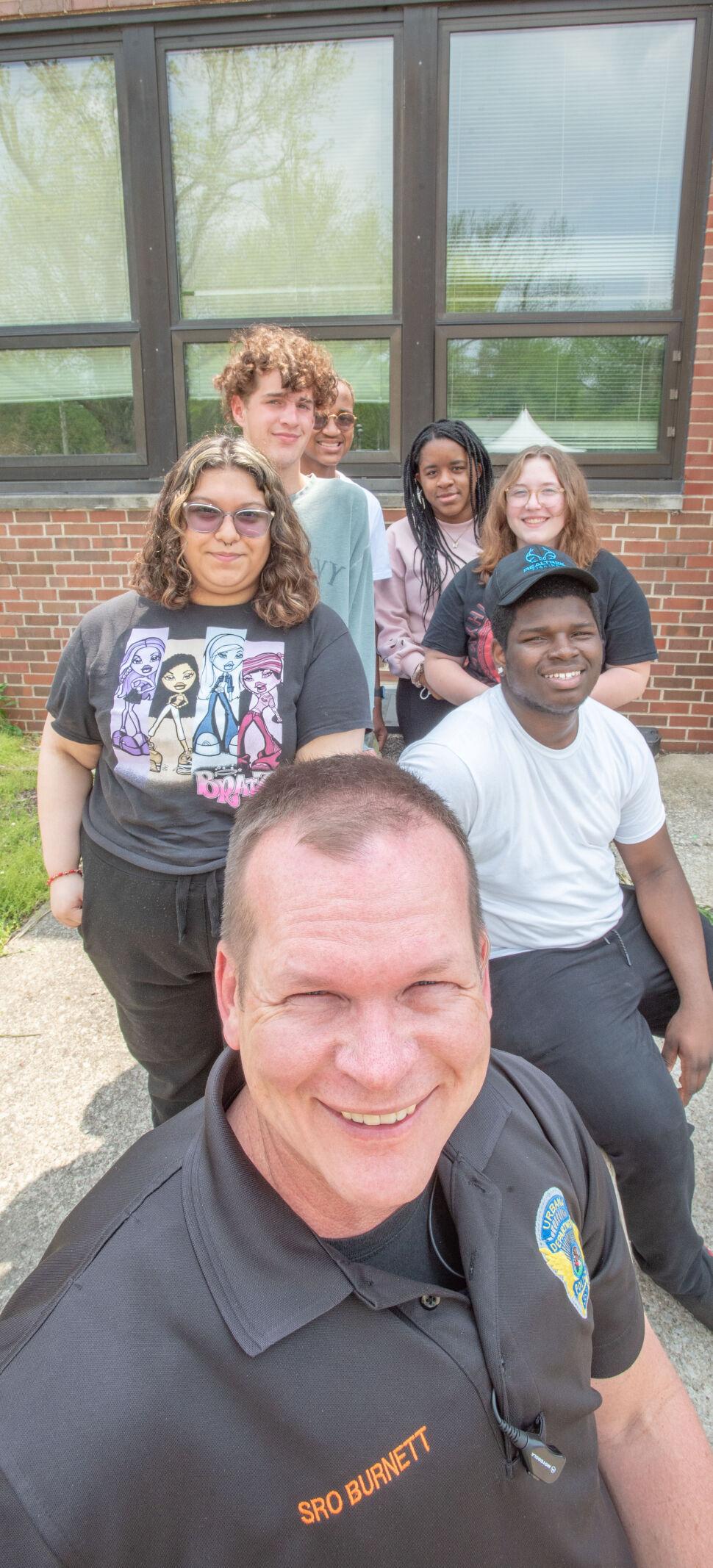 URBANA SCHOOL DISTRICT
The job of a school resource officer, as Jennifer Ivory-Tatum sees it, involves being one part bridge builder between youths and police, one part protector from outside threats spilling into schools, one part mentor and zero parts student disciplinarian.
"This might be a surprise to some," Urbana's superintendent says, "but if you were at the high school regularly, you would know this: There are situations where our young people don't feel safe to go home some days, for a lot of different reasons.
"And there are times in our community when we have groups (retaliating) and there are kids that go to (high school SRO Chad Burnett) and say, 'I'm not comfortable going home. Will you give me a ride?'
"I don't know the number of times that that's happened, but I know it happens a lot. They get in the back of that SRO vehicle and he drives them home and makes sure they're safe inside their homes after school."
For that reason and many others — including positive feedback from staff and student ambassadors, particularly on questions of safety and building culture — the administration is recommending the school board renew the district's contract with Urbana police when it comes up for vote Tuesday night.
The three-year, two-officer deal would run Urbana schools $270,000 in Year 1, officials say. The school district would no longer be responsible for all of the costs; the city would cover 25 percent.
In the 18 other area districts with SROs, similar votes have passed overwhelmingly. But based on a few board members comments, there's a sense that might not happen here.
Says Paul Poulosky, who as president serves as the board's designated spokesman: "When the leaders we have hired in the district, the individuals ultimately responsible for the 2,000 kids on our secondary campus, state that having these people in the SRO positions in our buildings is essential for the safety of our kids, it carries a lot of weight for me."
---
AROUND THE AREA: SCHOOL RESOURCE OFFICERS
At year's end, Unity will lost the only school resource officer the district has ever known over the last decade-and-a-half — the popular and retiring Kevin Franzen.
"He has been fantastic for us and will be missed," says Superintendent Andy Larson, who will renew the district's two-year contract with the Champaign County Sheriff's Office, which expires next month, without hesitation.
Here's the status of other districts' SRO deals: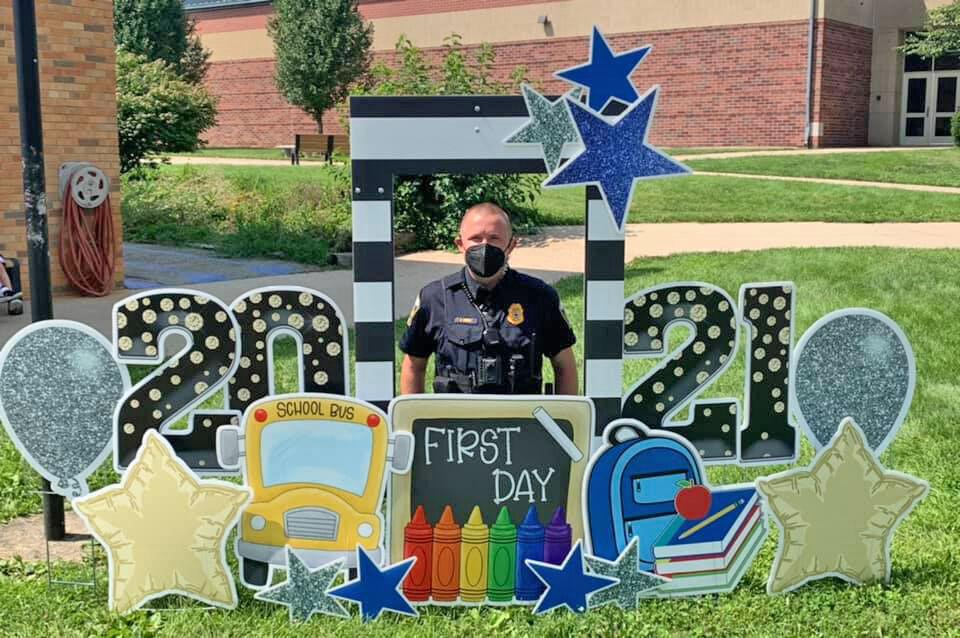 — Blue Ridge: The district's annual contract with the Farmer City Police Department has been on auto-renew since the 2019-20 school year, Superintendent Hillary Stanifer says.
— Champaign: By a 6-1 margin, the school board voted last month to spend up to $350,000 on the program, even if it's in a reduced capacity. Due to a staffing shortage, Champaign police opted out of the arrangement this school year and questions remain how many officers would be available come fall.
— Clinton: "No plans to cut this (year-to-year) program," Superintendent Curt Nettles reports. In addition to serving as SRO, Mike Bennett helps teach driver's ed from a police perspective.
— Danville: In February, the district renewed its contract with Danville PD, which puts one officer at North Ridge Middle School, one at Danville High and another who splits time between the high school and Kenneth D. Bailey Academy.
— Heritage: The Homer-based K-8 school and Broadlands high school will also miss the "amazing" Franzen, Superintendent Tom Davis says. Through an arrangement with Unity, Heritage calls on Franzen "as needed when we have a situation and also for our required evacuation drills and for training and educational lessons. If he's not available, Champaign County has a backup plan if we have something all of a sudden."
— Oakland: As part of a year-to-year arrangement with Oakland PD, the district contracts time for an officer to be on hand, Superintendent Lance Landeck says.
— Oakwood: Plans are to continue a one-officer partnership with village police, Superintendent Larry Maynard says.
— Paxton-Buckley-Loda: The first SRO in the Ford County just started in March, part of a three-year contract with PBL and Paxton police.
— Piatt County schools: In recent weeks, all four public school districts renewed SRO agreements with the Piatt County Sheriff's Office. Monticello gets the SRO two days a week; Bement, Cerro Gordo and DeLand-Weldon all get one.
— Rantoul city schools: The annual renewal with Rantoul PD will be on the school board agenda in June or July, Superintendent Scott Woods says.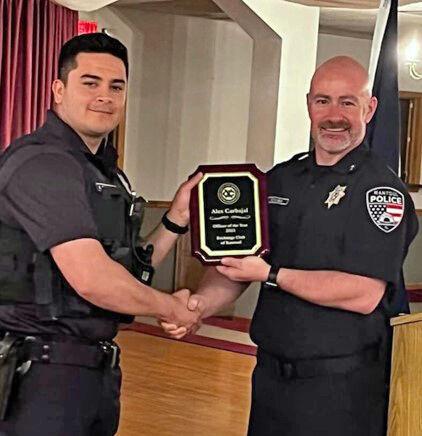 — Rantoul Township High: The district, which extends its contract every three to five years, couldn't be happier with its one SRO — Alex Carbajal, who on Wednesday was honored by the local Exchange Club as Rantoul's Police Officer of the Year. Wrote the selection committee: "Alex has been called upon to translate for Spanish-speaking members of the community and never hesitates to fulfill that role, even when he is off duty. He has demonstrated a genuine interest in getting to know the staff and students in his role as SRO, thus reflecting credibly upon the reputation of the Rantoul Police Department."
— St. Joseph schools: St. Joseph-Ogden High is in the process of renewing an agreement that calls for it, St. Joseph Grade School and Prairieview-Ogden splitting one Champaign County Sheriff's Deputy's time. Says SJ-O Superintendent Brian Brooks: "We not only view it as a proactive approach to student and staff safety, but also a great opportunity for our SRO to establish relationships and create trust between law enforcement and our students and community.
— Villa Grove: With no officers on the Villa Grove police force meeting requirements to serve as an SRO last fall, the program took a hiatus this school year. But it will be back in 2022-23, Superintendent Carol Munson vows, adding: "Our board is committed to maintaining a resource officer for the foreseeable future."
— Public high school districts without a school resource officer: ALAH, Arcola, Bismarck-Henning, Georgetown-Ridge Farm, Gibson City-Melvin-Sibley, Hoopeston Area, Iroquois County, Milford, Salt Fork, Shiloh, Tuscola, Westville.
---
VILLAGE OF BISMARCK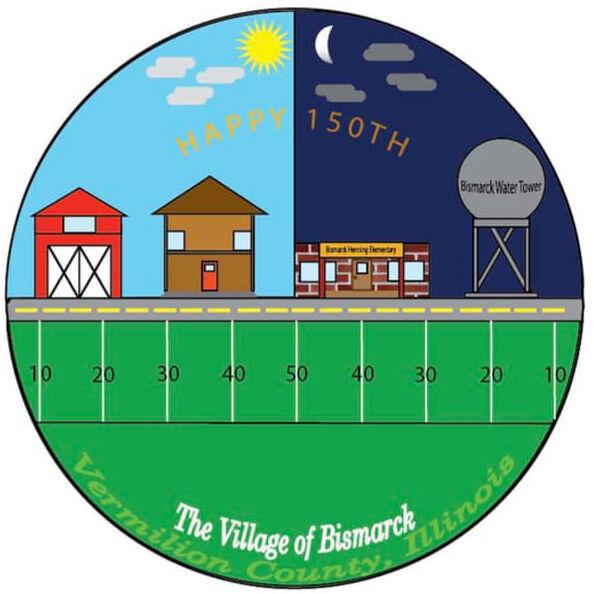 Wanted: a few (more) good men and women who served in the military to ride in a special float during Bismarck's 150th birthday bash, set for June 18 in the Vermilion County village. The celebration has been the talk of the town — and recent village board meetings — with officials still recruiting owners of Model T, Model A and other classic cars for the parade (or to just park and display at Lions Club Park) and singers and musicians to perform on stage for the talent show portion of the day-long event.
---
CHAMPAIGN COUNTY BOARD
Among the items advancing from this week's committee of the whole meeting for consideration at next Thursday's regular county board gathering: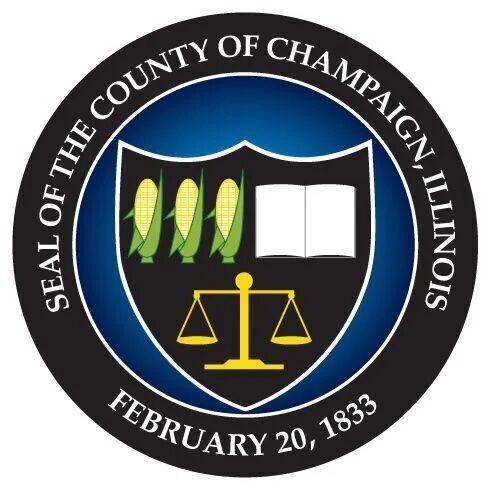 — A resolution to increase the sheriff's salary at the beginning of the next term on Dec. 1, to conform with recently passed state legislation requiring that the county's top cop be paid at least 80 percent of the state-established state's attorney's salary (currently $183,434.18).
— A resolution re-establishing the salaries of other countywide elected officials come Dec. 1. The positions in line for pay bumps: county clerk (from $99,003 to $110,000) and treasurer (from $97,849 to $110,000).
The county executive's salary would drop from $122,947.75 to $70,000. The county board chair's pay would remain $12,000.
— Appointments: Cody Rose (Penfield Public Water District), Jennifer Putman (Urbana-Champaign Sanitary District), Anne Robin and Vicki Niswander (Developmental Disabilities Board), Molly McLay (Mental Health Board), Kevin Harden (Tolono Fire Protection District) and Chris Diana and Susan Frobish (Board of Review).
---
Learn about the Automated License Plate Readers (ALPRs) in our community through this handy roadmap! Find out how the technology works, what it can't do, and how CPD policies will ensure that it is used effectively in Champaign. pic.twitter.com/Divud3N2YP

— Champaign PD (@ChampaignPD) May 11, 2022
CHAMPAIGN POLICE
Help's on the way for Champaign's undermanned police force, with five new recruits on board. Jordan Faust, Brandon Fayne, Kaitlyn Kinkelaar, Ki Jung Kwon and Maxwell Villanti are due to graduate from the UI's Police Training Institute sometime in mid-August. Shortly thereafter, they'll enter CPD's 20-week Field Training Program.
---
CHAMPAIGN SCHOOLS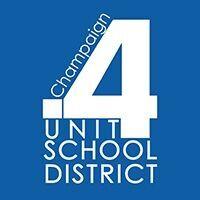 All told, Unit 4 Board President Amy Amstrong noted at this week's school board meeting, the district's 2022 class of staff service award winners has combined for "900 years of service to our students and our families and our communities.
Roll call:
From Barkstall Elementary: instructional specialist Kresin Humphrey (25 years).
From Bottenfield Elementary: teacher aide Jennifer Hilton (30) and lead cafeteria worker Cindy Scott (20).
From Carrie Busey Elementary: teacher Yolanda Mitchell (25) and assistant principal Burton Huddleston (20).
From Centennial High: teachers Daniel Kuglich (25), Jill McLean (25), Andrew Woods (25) and Abigail Tesdall (20) and secretary Sondra Brown (20).
From Central High: guidance counselor Brandi Pelmore (25) and teachers Katherine Flugge (20), Gary Slotnick (20) and LaDonna Wilson (20).
From the district office: administrative assistant Deedra Miskimins (25).
From Dr. Howard Elementary: instructional specialist Lee Thies (25) and teacher Michael Thomson (25).
From the Early Childhood Center: teacher Stephanie Hayek (20).
From Edison Middle School: teachers Karen Ray (35) and Kay Wells (20) and teacher aide Lorraine Logue (20).
From Franklin STEAM Academy: special education teachers Georgia Powell (25) and Staci Starkweather (20) and teacher Kimberly Saveley (25).
From Garden Hills Academy: head custodian Antonio Carter (30) and principal Asia Fuller Hamilton (20).
From Jefferson Middle School: cafeteria coordinator Linda Jones (35), librarian Kimberly Anderson (25), secretary Patti Swim (25), teacher Christine Adrian (20) and cafeteria worker Cindy Stewart (20).
From Kenwood Elementary: head custodian Brant Knop (30), instructional specialist Jennifer Tee (25) and teacher Jill Kjorlien (25).
From South Side Elementary: teachers Amy Jenkins-Costa (25) and Karinsa Moline (20).
From Westview Elementary: teacher William Sheridan (20).
At its regularly meeting last night, the Board approved seven administrative appointments. Read more: https://t.co/NcL2L7AdYE

(Photo l-r: Sara Long; Montia Gardner; Liza Thomas; Sylvester "Sonny" Walker and Matthew Johnson; Not pictured: Mia Lavizzo and William "Bill" Behrends) pic.twitter.com/g2scTBesE6

— Champaign Schools (@Unit4Schools) May 10, 2022
The school board also signed off on seven administrative promotions or new hires: Sara Long (Central associate principal), Montia Gardner (Central assistant and summer school principal), Liza Thomas (Centennial associate principal), Bill Behrends (Centennial assistant and summer school principal), Mia Lavizzo (Centennial assistant principal), Sonny Walker (Centennial assistant principal) and Matthew Johnson (assistant director of transportation).
---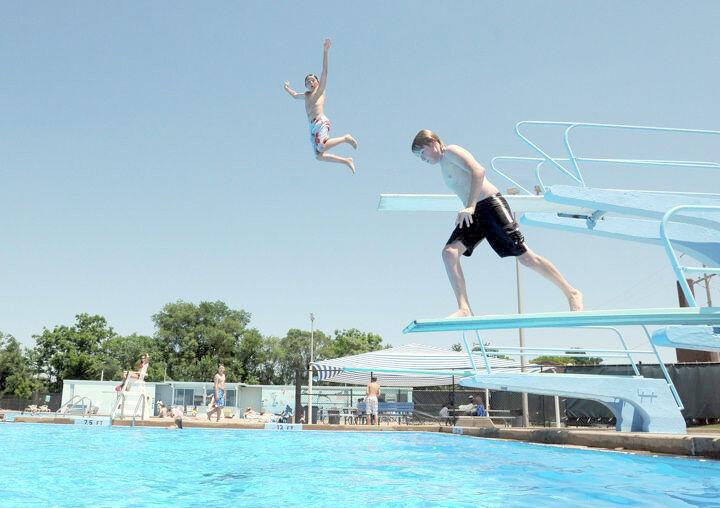 CITY OF DANVILLE
Residents are less than a week away from learning the answer to the $24.7 million question: How will Danville spend its American Rescue Plan Act federal funding?
During a vote on the purchase of Garfield Park-area properties during this week's public works committee meeting, Mayor Rickey Williams Jr. reminded all in attendance than no decisions will be finalized until Tuesday.
That includes whether to invest a proposed $12 million to improve the Garfield pool, which is showing its age, and upgrade other parts of the 21-acre park.
---
DOUGLAS COUNTY SHERIFF
Cop shortage? What cop shortage? As it was swearing in two new deputies who just completed training — Dorvontis Gordon, tops in his class for defensive tactics at the UI's Police Training Institute, and Tyler Smith — the Douglas County Sheriff's Office was sending two more off to training at Southwest Illinois College.
If only getting new equipment went as seamlessly.
"We are awaiting seven new squads, which were unfortunately delayed due to part shortages. We are hoping to have them in operation by June," Sheriff Nate Chaplin says. "The same is true for our order for body cameras. Our infrastructure is in place for their operation, but they have not arrived yet."
The department was able to update its digital cameras that patrol uses for crime scene photography, Chaplin told members of the county's law and order committee at a meeting this week.
---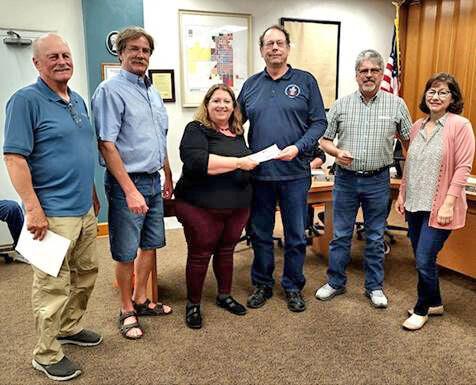 GIBSON CITY
In a fitting tribute to avid angler and late longtime Gibson City-Melvin-Sibley teacher Larry Richoz, two $10,000 donations were made to the Jordan Park fishing pond.
One was presented at this week's council meeting by the Rev. Ray Lantz, on behalf of at Gibson City First Presbyterian. The other, from Mr. Richoz's estate, was presented by Kevin and LeeAnn Seymour.
In other news, Sharon Heavilin spoke about the Gibson City Restoration Association's progress on renovating the old Loy's Dime Store (formerly the Burwell Opera House). The group will soon take ownership of the downtown building, with the city chipping in about $1,700 to cover engineering costs.
---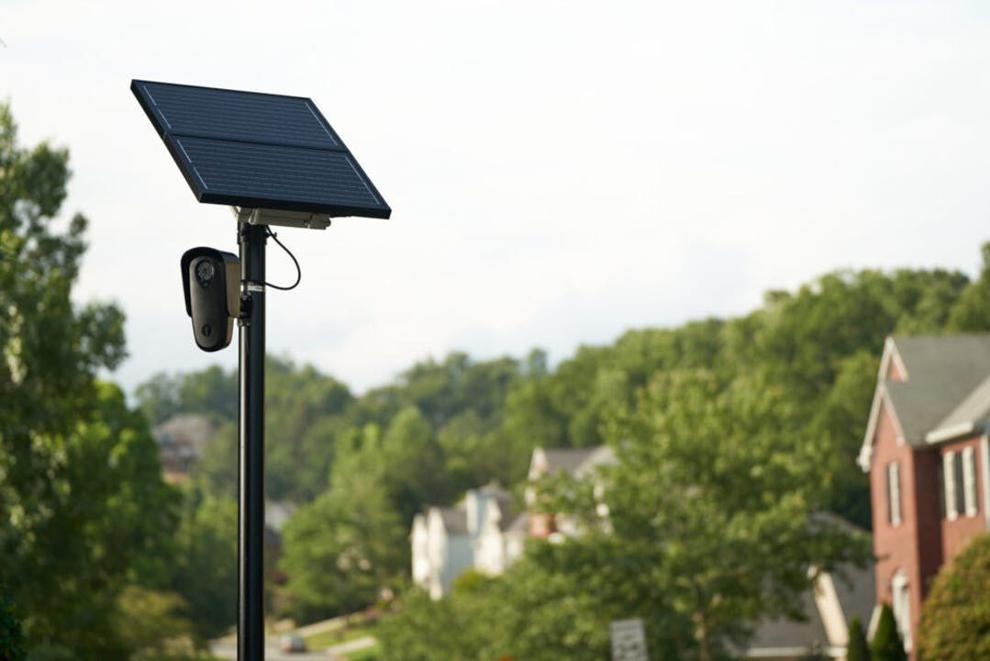 VILLAGE OF MAHOMET
Last week, the city of Champaign began installing automated license plate readers around town. Soon, Mahomet Police Chief Mike Metzler hopes, the same will happen in his village.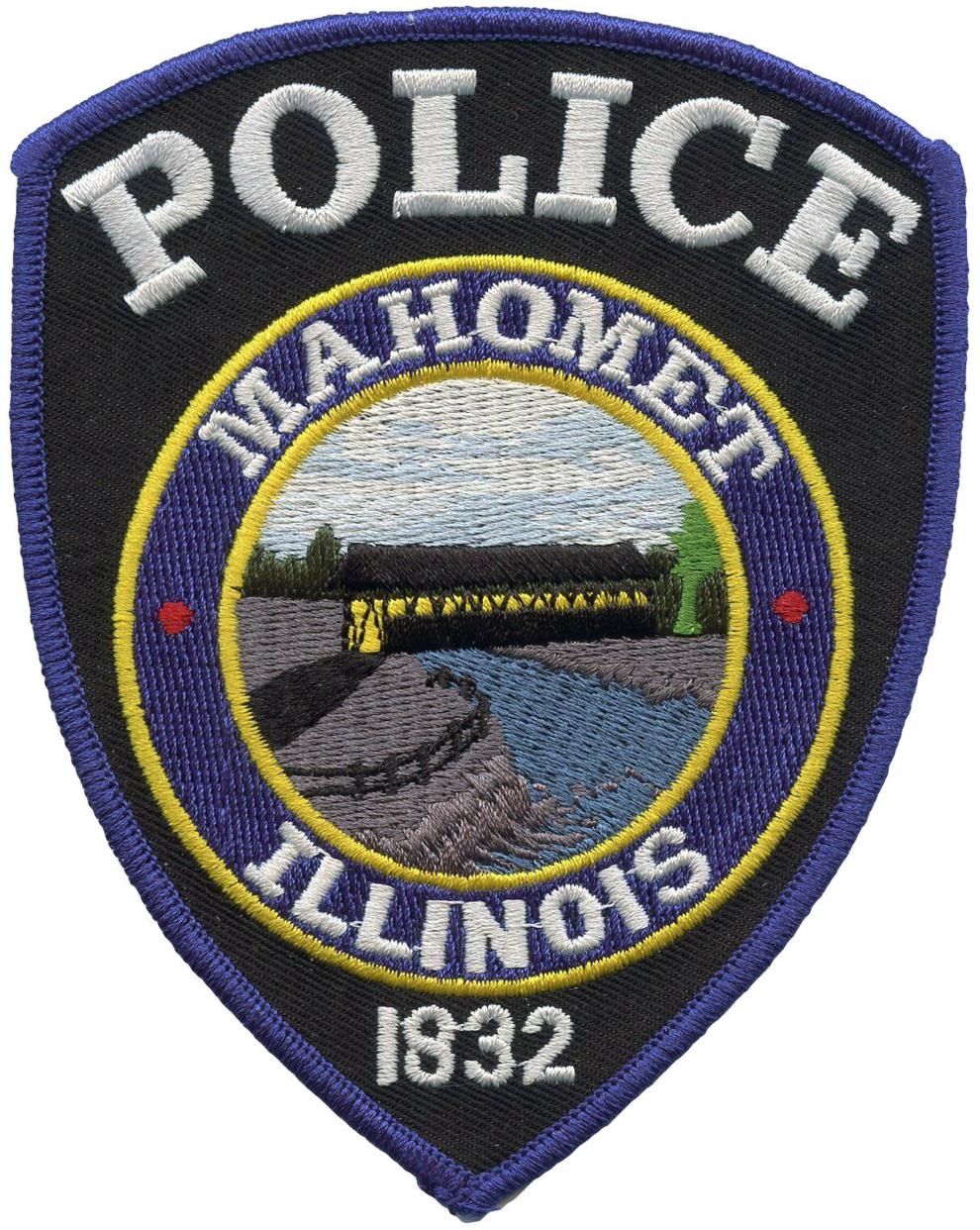 Flock Safety-manufactured ALPRs — the same brand used by Champaign, Rantoul and UI police — were the focus of this week's village study session, with Metzler making his best case for why the crime-fighting tool is worth investing in.
The board also discussed an engineering services agreement with Hanson Professional Services for Phase 2 design of South Mahomet Road extension, from Churchill to Prairieview Road. Construction has already started on Phase 1, which will extend South Mahomet Road to Churchill.
Both proposals are expected to be approved by the board later this month, Village Administrator Patrick Brown says.
---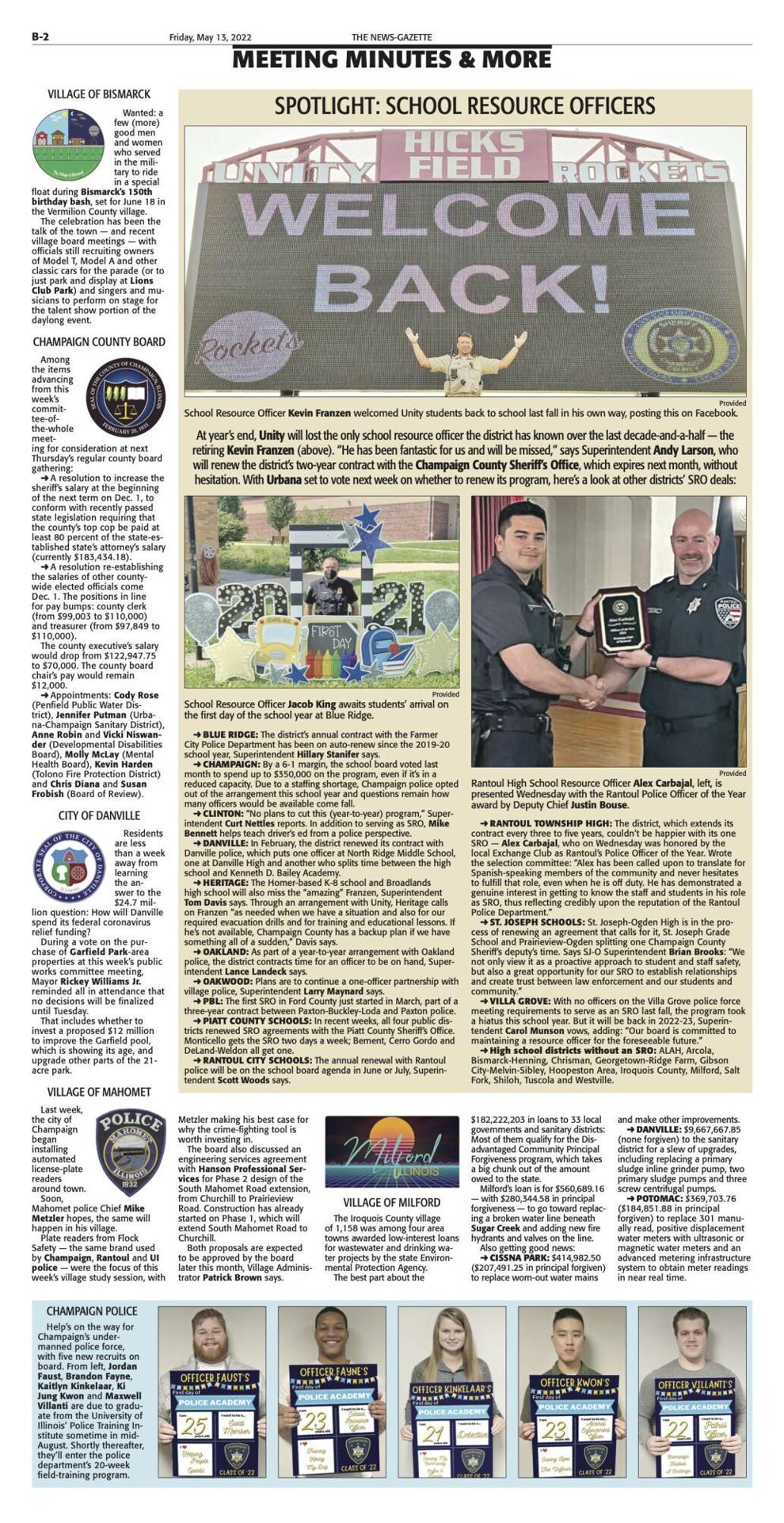 VILLAGE OF MILFORD
The Iroquois County village of 1,158 was among four area towns awarded low-interest loans for wastewater and drinking water projects by the state Environmental Protection Agency.
The best part about the $182,222,203 in loans to 33 local governments and sanitary districts: Most of them include qualify for the Disadvantaged Community Principal Forgiveness program, which takes a big chunk out of the amount owed to the state.
Milford's loan is for $560,689.16 — with $280,344.58 in principal forgiveness — to go toward replacing a broken water line beneath Sugar Creek and adding new fire hydrants and valves along the new line.
Also getting good news:
— Cissna Park: $414,982.50 ($207,491.25 in principal forgiven) to replace worn-out water mains and make other improvements.
— Danville: $9,667,667.85 (none forgiven) to the sanitary district for a slew of upgrades, including replacing a primary sludge inline grinder pump, two primary sludge pumps and three screw centrifugal pumps.
— Potomac: $369,703.76 ($184,851.88 in principal forgiven) to replace 301 manually read, positive displacement water meters with ultrasonic or magnetic water meters and an advanced metering infrastructure system to obtain meter readings in near real time.
---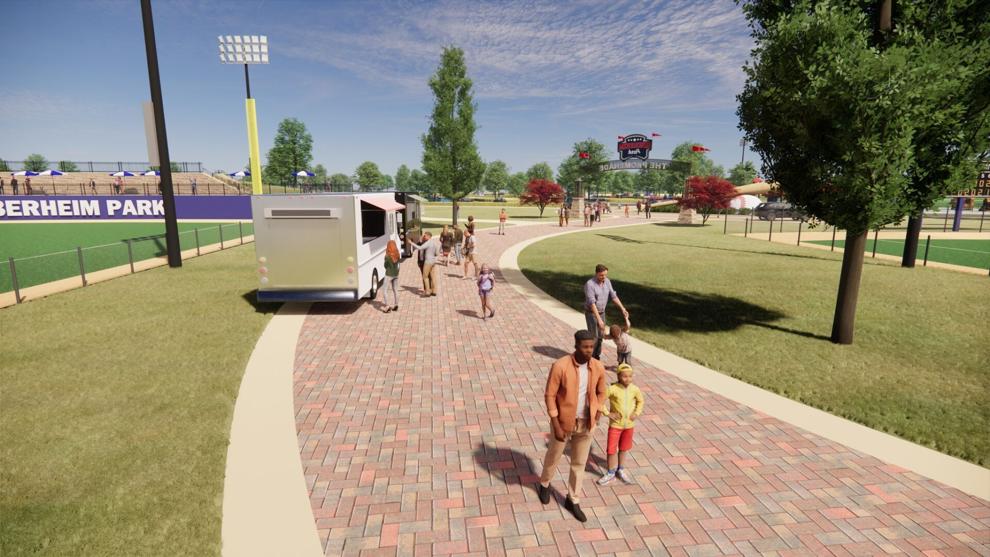 CITY OF MONTICELLO
The latest on the city's planned 30-acre Oberheim Park: A proposed resolution and ordinance have been drafted, spelling out the terms of the transfer of five acres of land from the Allerton Public Library District, City Administrator Terry Summers told council members.
Those include the city covering the cost of all legal fees and the city having the option to transfer the property back to the library district if no earth moving activity happens within five years of the deal being struck.
The latter shouldn't be an issue: Plans call for ground to be broken next year and games to be played on the fields two years after that at the park named for slain Champaign police Officer and Monticello father of four Chis Oberheim.
---

PIATT COUNTY
A month after an engineering consultant recommended $1 million-plus in repairs and upgrades for the Piatt County Nursing Home and Maple Point assisted living facility, officials began the conversation on how to pay for it.
Executive Director Scott Porter reported that the nursing home's foundation has expressed interest in helping to fund the biggest single expense — a new generator. Other likely funding sources for that part of the project: a $215,000 grant from the office of U.S. Rep. Rodney Davis and some leftover money from the county's American Rescue Plan Act cut.
---
CITY OF PAXTON
The city council OK'd using up to $530,000 in American Rescue Plan Act and Rebuild Illinois funds to buy two new blower motors for the wastewater treatment plant, part of a capital plan to improve energy efficiency and service quality.
---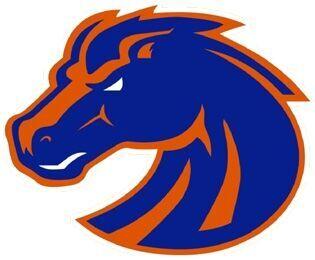 PRAIRIEVIEW-OGDEN SCHOOLS
Personnel moves approved this week by the PVO school board: the hiring of Peyton Crozier (head track coach), Teresa Aden (girls' basketball coach), Matt O'Brien (junior high English language arts) and Kyle Snyders for the (junior high resource).
---
VILLAGE OF RANTOUL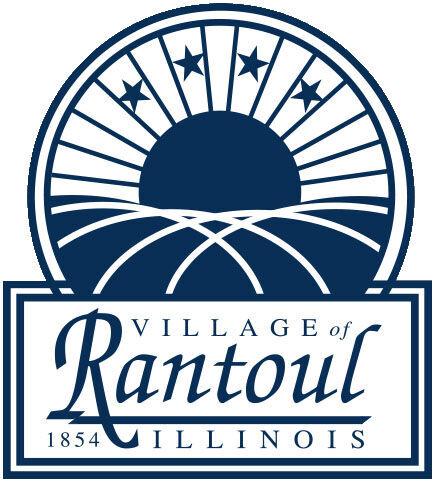 Residents won't be asked for their opinion on whether the village should consider adding a cannabis dispensary, should one ever come calling, after all.
A measure to add an advisory question to a future election ballot went down hard — one vote for, five against — at this week's village board meeting.
---
RANTOUL SCHOOLS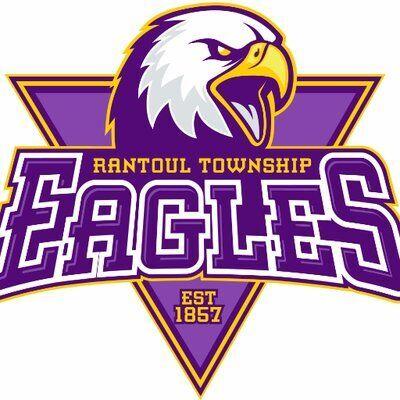 With pandemic life returning to normal-ish, so are the lunch rules at Rantoul High. This year, all students were free to leave campus for a bite. Next year, all seniors and juniors will be free to leave, with sophomores having the opportunity to earn that privilege based on grades, discipline and attendance, Superintendent Scott Amerio says. Freshman will have to stay on campus for lunch.
---
VILLAGE OF ROBERTS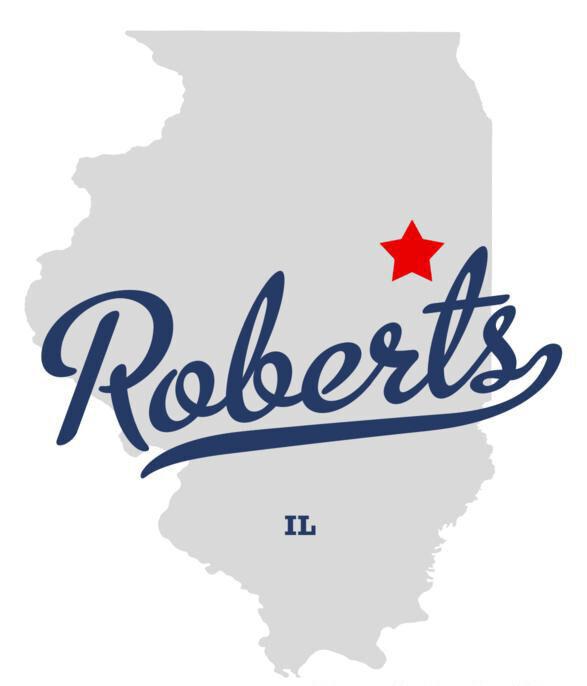 Village board members OK'd a $250 donation to neighboring Sibley for Fourth of July fireworks, issued a public thank you to Steve and Jean Fox and Margie Rock for trimming the bushes around the town clock and heard that ambitious plans for the June 25 150th anniversary celebration are going well.
The not-so-good news: a $10,000 state water project grant promised in June 2021 still hasn't arrived. That led Mayor Matt Vaughan to ask U.S. Rep. Adam Kinzinger for federal funding to assist with the growing expenses, including new fees of approximately $13,000 as a result of a recent EPA inspection.
"To say that I am frustrated with the state of Illinois is an understatement," Vaughan says.
---
TOLONO FIRE
Appointed to leadership roles with the Tolono Fire Protection District this week: new Capt. Sean Manuel and new Lts. Mike Manint and Rodney Nonman. "We would like to thank Clint Huskisson for his years of service as a Lieutenant," the district posted on Facebook Wednesday.
---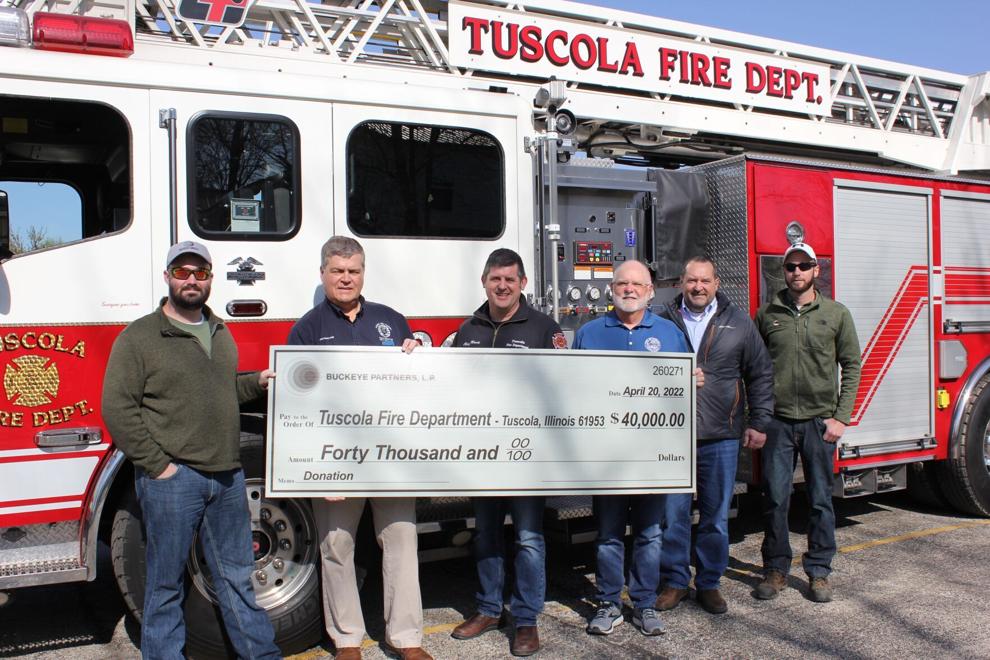 TUSCOLA FIRE
The department's next fire engine will be getting a bigger, better pump, thanks to the good folks at Buckeye Partners, operators of the Tuscola Propane Terminal.
Buckeye representatives presented a ceremonial check in the amount of $40,000. It's just the department's latest interaction with the company, which "has worked with our members for years to evaluate, train and prepare for a variety of potential scenarios involving propane," says Tuscola Fire Chief Brian Moody.
---
UNIVERSITY OF ALUMNI ASSOCIATION
And the 2022 homecoming theme is … "We Are FamILLy," which beat out a field of five finalists that also included "Serving You in Orange and Blue," "Side by Side, Illini Pride," "Stronger than ever, alma mater forever" and "At Illinois with ALMA friends." The association asked alums for nominations, receiving over 450, then put the five finalists up for vote online.
---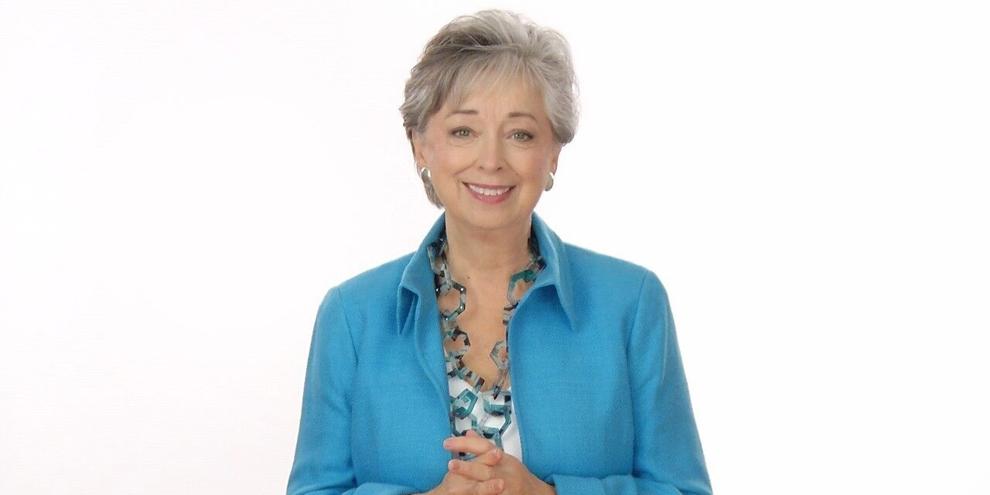 UNIVERSITY OF ILLINOIS SYSTEM
Among the items the UI system's Audit, Budget, Finance and Facilities Committee signed off on ahead of next week's full trustees meeting: a professional services contract with Chicago-based Bailey Edward Design for the College of ACES' Doris Kelley Christopher Illinois Extension Center, to be built at the intersection of Hazelwood Drive and Lincoln Avenue in Urbana.
The center is named after the Pampered Chef founder, who earned a home economics degree in 1967 and announced a $45 million gift to her alma mater 54 years later.
---
CITY OF URBANA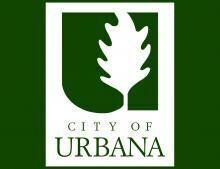 During a council meeting devoted mostly to issues surrounding sewers in the Ellis Park subdivision and amending Urbana's zoning ordinance to establish use provisions for solar energy, Mayor Diane Marlin gave a sneak preview of next week's meeting, when the Champaign County Regional Planning Commission is expected to present a summary of the input of a community survey regarding the use of American Rescue Act Plan funding. "That will actually finish the ARPA public input part of the process," she said.
---
URBANA PARKS
April's philanthropy report showed a record transfer of nearly $1.17 million from the Urbana Parks Foundation to the Urbana Park District for a variety of purposes — the planned Health and Wellness Center, Crystal Lake Park, the Youth Scholarship Fund and Arbor Day among them.
Says park board President Michael Walker: "The hard work of the Parks Foundation and its fundraising committee and the generosity of over 250 donors has resulted in a total of over $1.8 million in cash and pledges for the Health & Wellness Center to date and separately over $122,000 for the Blair Park tennis court renewal project."
---

CITY OF VILLA GROVE
Coming soon: Groundbreaking for the $6-plus-million, top-shelf Community Recreation Facility, to be built on the south end of town at Richman Park. The replacement for the old, since-demolished community building will have a gym that holds 350, a walking track, a mezzanine for yoga and other features. It will be partially paid for with an Illinois Department of Natural Resources grant, "but many opportunities exist for people to help through donations," Village Clerk Michelle Osborne says.
---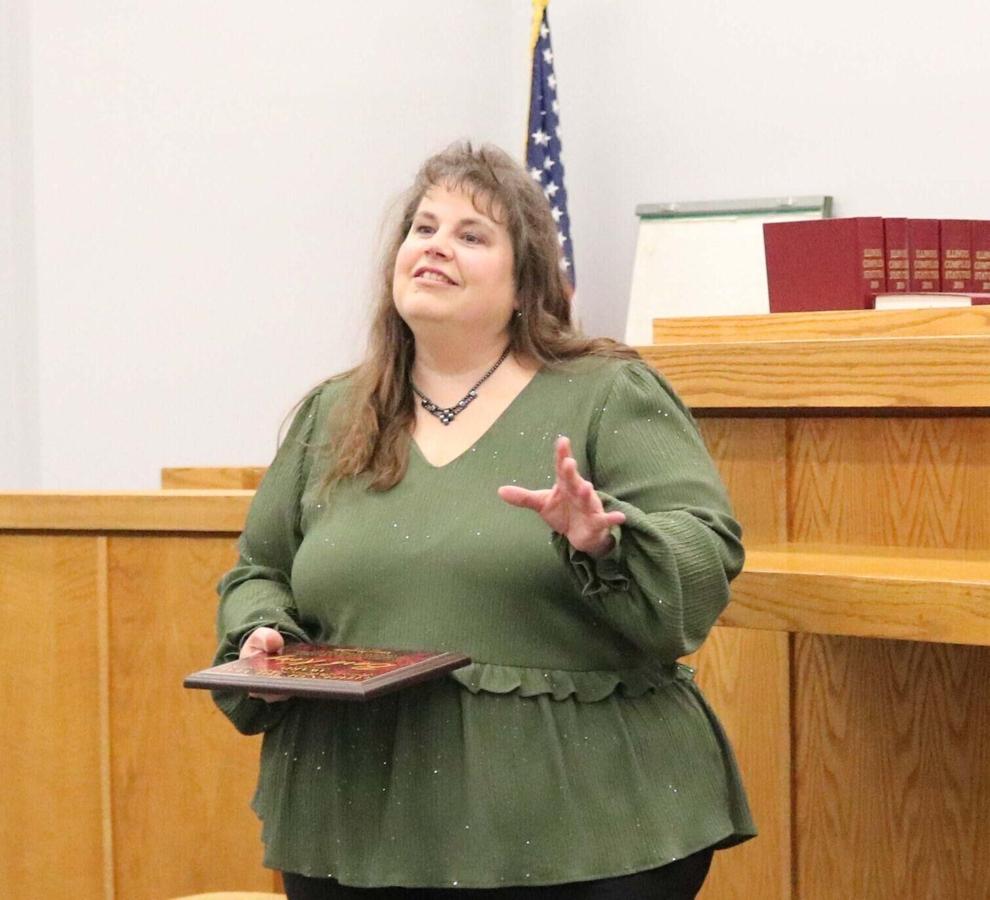 WATSEKA AREA CHAMBER OF COMMERCE
Barb King, the supervisor of both juvenile and adult probation in Iroquois County, was honored as Citizen of the Year by the Community Media Group-owned Times-Republic's at this month's Watseka Area Chamber of Commerce banquet.
"It is very difficult to break down her impact into just one year as she has been instrumental in the lives of thousands of people during her career," her nominator wrote. "These clients have ranged from the most severe addicts down to a juvenile who just simply needed someone to listen to them about their struggles. Seeing her face light up when a former client stops by to say 'thank you' is truly priceless."