My Campus: Department of Communication's Kate Ditewig-Morris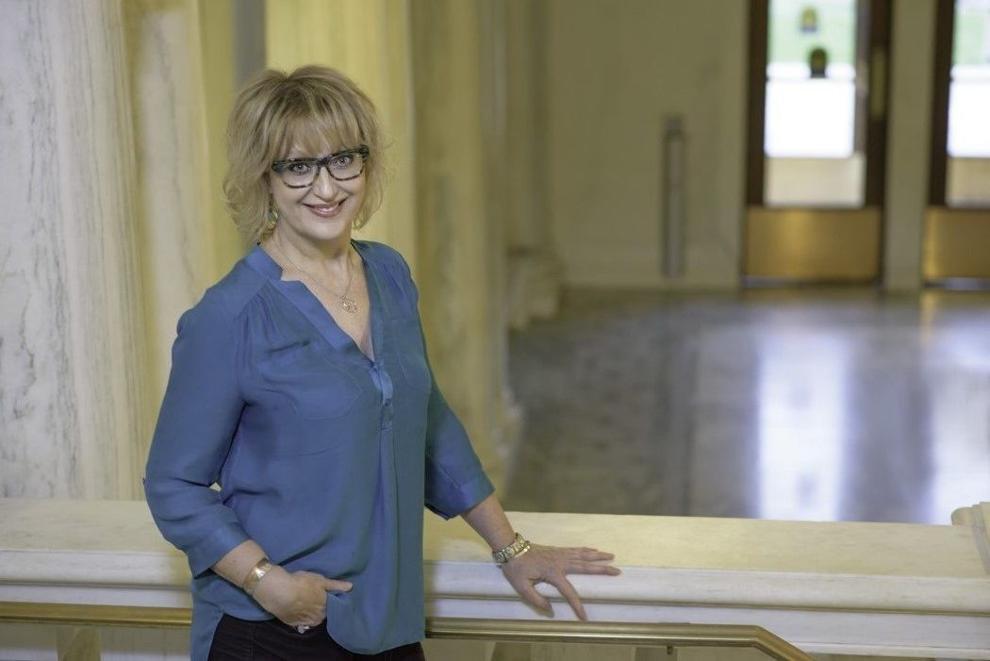 Not that she ever really doubted it but official confirmation that KATE DITEWIG-MORRIS made the right career call arrived via email last month, when she learned she'd been selected for a Campus Award for Excellence in Undergraduate Teaching.
This, after deciding at age 50 to walk away from a nearly 30-year career as a corporate communications manager and organizational change consultant and enroll in grad school in the UI's Department of Communication.
"It was really rough making that sudden switch from corporate America to academia at that age," she says, "but I rocked it," with assists from husband Scott Morris, a professor emeritus in the College of ACES, and son Michael Aguilar, who was attending grad school, in Ohio, at the same time as Mom.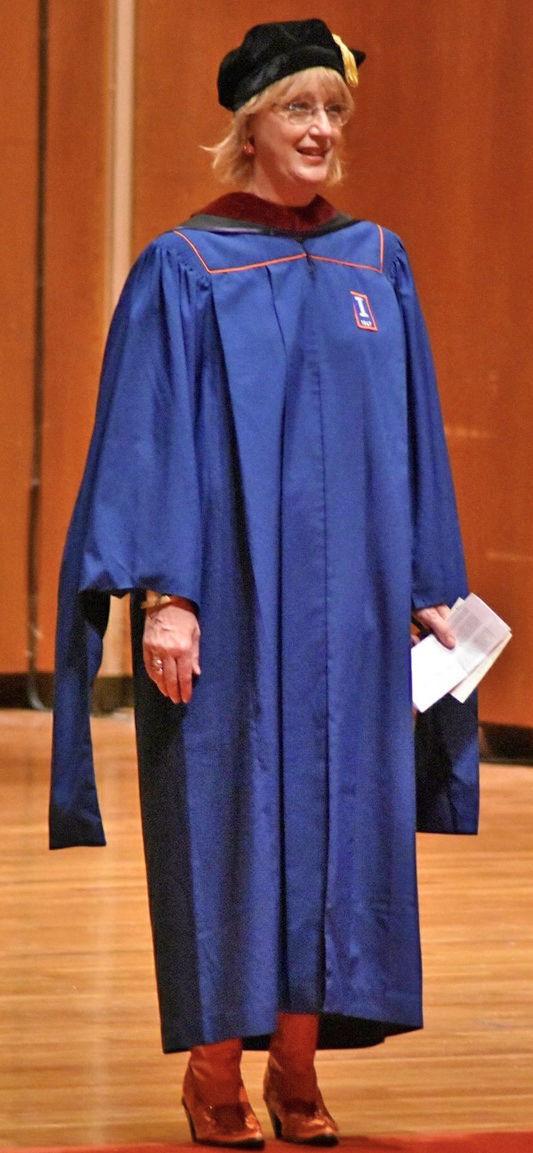 Ditewig-Morris made such a lasting impression as a non-traditional student, the department hired her as its internship program director and instructor, a role she's held for seven years.
"It's the best job I have ever had," she says. "The department is phenomenal and I love, love, love my students — they keep me young. I'm excited to be back in person with them this fall."
The Bradley alumna and former Caterpillar communications and change manager is this week's guide on a virtual tour of some of her favorite places and spaces on and around campus.
---
Where I was when I got great news
Unfortunately, I was not on campus, because of the pandemic, when I found out I'd won the Campus Award for Excellence in Undergraduate Teaching.
I had just finished teaching my Interviewing class over Zoom when I checked email — the first note was from my department head, John Caughlin, who was congratulating me about it, so he learned before I did.
It's the best professional news I've ever had, and I've been working for nearly 40 years. I'm so happy I made this career change a decade ago — it's what I should be doing.
Where I'd take a newcomer I wanted to impress
Lincoln Hall. I am so fortunate to be based in the most beautiful building on campus.
The renovation had just been completed when I began graduate school. It has the feel of an old, classic building but with all the modern tech and amenities.
Of course, we'd enter from the Quad side, soak up the magnificence of the foyer and rub Abe's nose for good luck.
Then we'd use hand sanitizer.
Where I interviewed for my first job here
The Armory. I was finishing up my final few weeks as a grad student in the Department of Communication. My interview was over Skype and scheduled immediately after I finished teaching my Business Communication class, so I stayed in the room for the interview.
It was in the Armory — a terrible, old, dull gray room with no windows and no ventilation. But my students were great — they cheered me on and told me to make sure I looked into the webcam when I answered questions.
We had a bit of a party in that awful room when I told them I got the job, so it wasn't so bad, after all.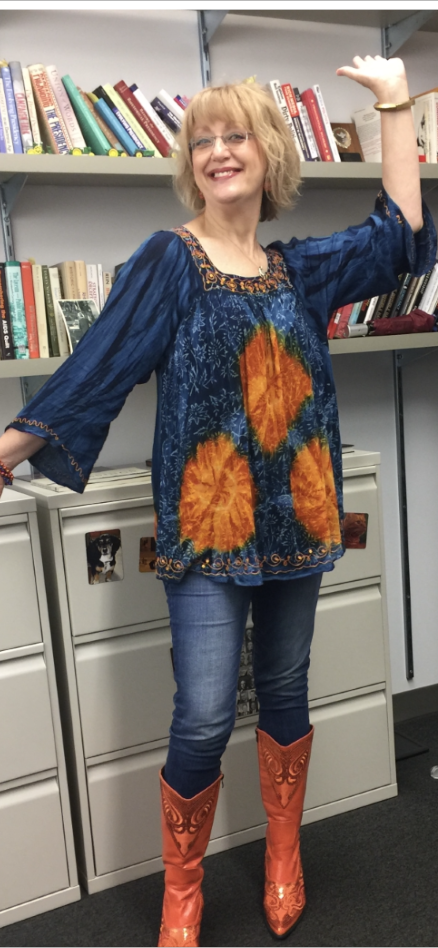 Where I can't wait to revisit, post-pandemic restrictions
My office in Lincoln Hall, way up on the fourth floor, under the rafters, with a tiny slit of a window facing the English Building.
According to students, I have the coolest office ever and it puts them at immediate ease. Lots of color and books and art and photos and wind chimes.
They say it's really hippie, and I tell them everything in it has a story. It's a good vibe.
Favorite place to think
Oddly enough, the main Quad. I love taking a walk to clear my head, watching all the students full of youth and life.
I have a stadium chair in my office so I take it out and sit under a tree and come up with all sorts of ideas.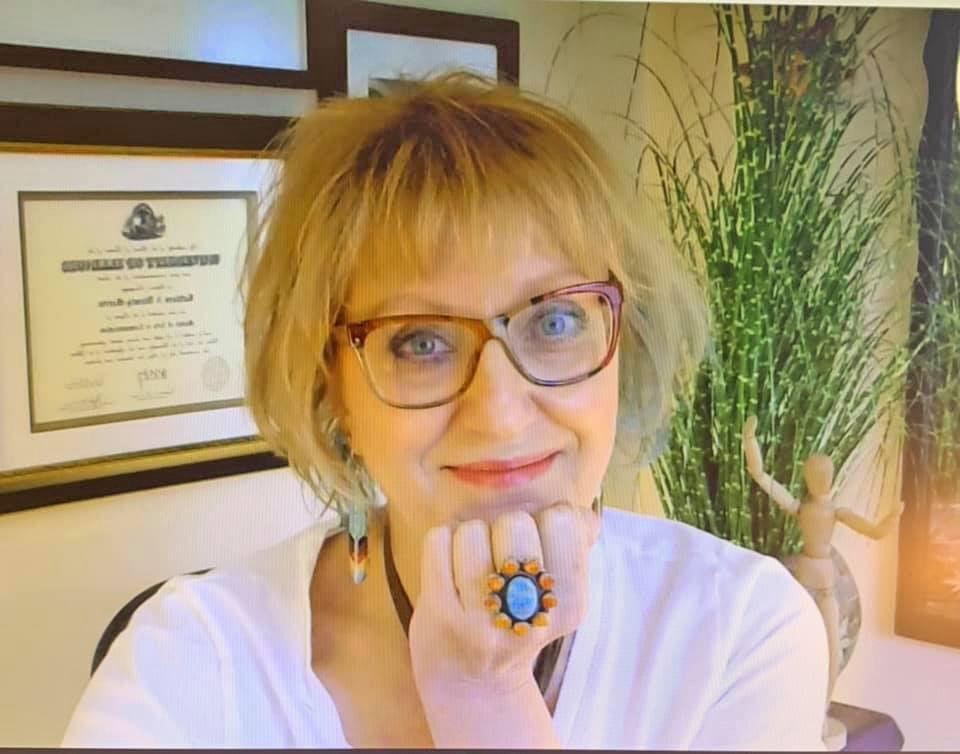 Favorite section of a campus library
The Stacks. Spooky.
Favorite place to grab a bite
The Thai food place in the University Y on Wright Street — just across from Lincoln Hall.
I try to eat healthy but on days when I need some comfort, the veggie egg rolls and crab rangoon restores my faith in humanity.