My Turn: Jon Hale
My Turn | A need to disrupt education policy in Champaign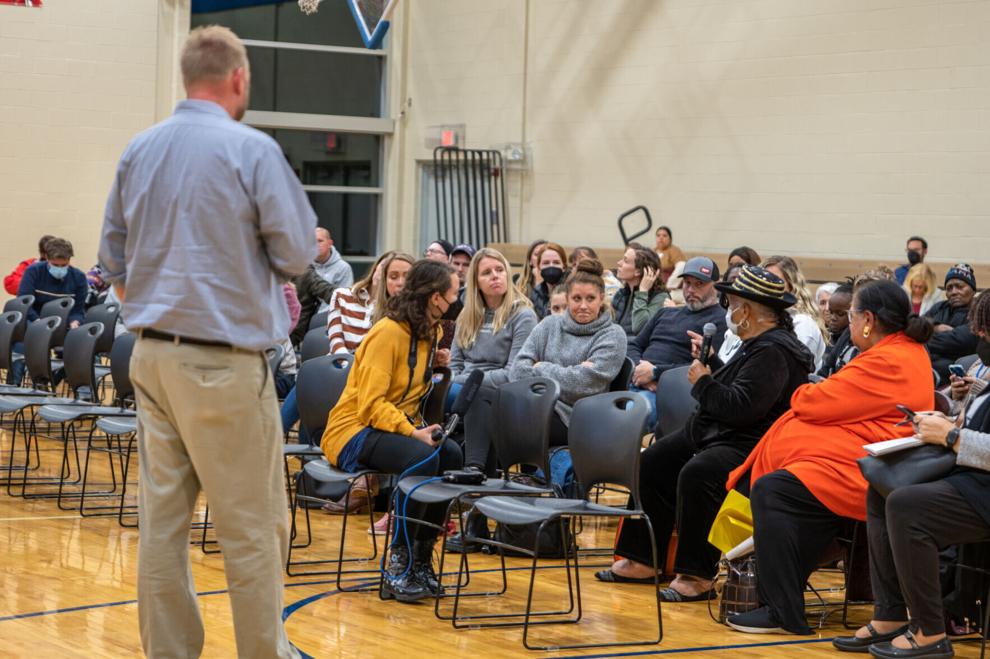 Recent protests and proposals to revise the "schools of choice" plan in Champaign Unit 4 have often missed the historical mark. As we begin the process of change, the history of choice, civil rights and the struggle for justice must be consulted carefully as we find our way forward.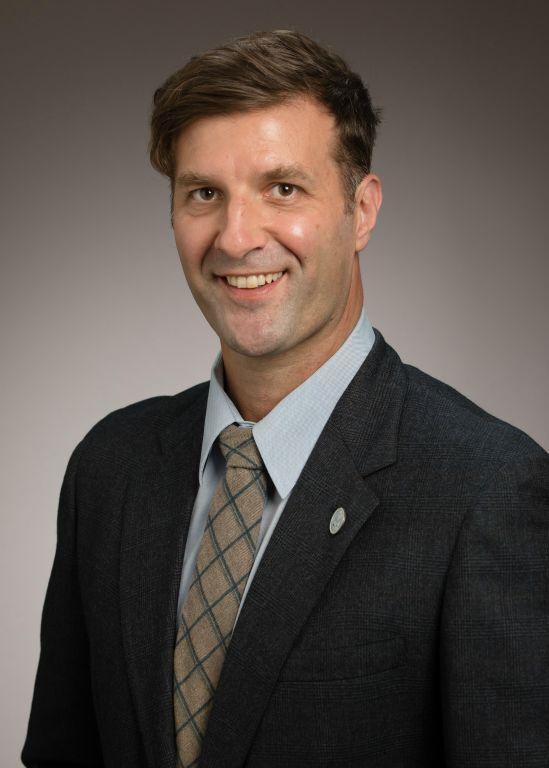 The superintendent of Unit 4 schools, Shelia Boozer, rightfully drew attention to the underlying systemic racism that defines the educational experiences of too many students in the district. Segregation and dismal academic results for historically marginalized communities come after generations of accumulating educational debt.
This is the same inequity and racism that led to the original "schools of choice" model and the consent decree that governed the district between 2002 and 2009. Far from perfect, the choice available in Champaign grew from a need to desegregate schools and to equitably distribute resources.
The case began in 1996, when Felicia Johnson, a mother with two children in Unit 4 schools — who remains a respected local elder and committed activist today — filed a complaint with the district. The district largely dismissed the issue, which left the root causes of inequity unaddressed.
Johnson and other parents along with community organizers and activists — including but not limited to Imani Bazzell, Vernessa Gipson, Thom Moore and John Lee Johnson — worked closely with a legal team to file suit with the U.S. Department of Education's Office of Civil Rights.
Busing: A one-way street
The evidence brought forth amounted to what famed legal scholar and critical race theorist Derrick Bell understood as a high cost of desegregation. The burden to achieve desegregated schools had been placed on the backs of Black children, families and communities.
Historically marginalized families in Champaign felt this burden acutely. For instance, busing constituted a one-way street — where Black students were bused outside their neighborhood in disproportionate numbers to predominantly White schools on the outskirts of Champaign. White families refused to enroll in Black schools to desegregate the district.
Many Black families, families of color and some poor White families attending school in Unit 4 struggled to achieve a quality education, while many White and/or middle- to upper-class families benefited from the system.
Confronted with the evidence and righteous indignation of the litigants — all of whom had firm ties to the Black Freedom movement and overarching struggles for liberation — the district and a supportive school board settled out of court and all parties agreed to a new plan.
'Deeper, systemic injustices'
The "consent decree" resulted from this protracted legal struggle. The decree called for the elimination of racial inequality in a host of issues regarding racial disparities, from discipline to retainment of teachers. Part of this called for "controlled school choice."
The idea of "controlled choice" originated in Cambridge, Mass., after the tumultuous and violent Boston busing riots in the 1970s, triggered by angry White mobs over the prospects of busing their children to achieve desegregation. School choice has a contentious history largely connected to "freedom of choice" plans used to maintain racial segregation in the South. But by the 1990s, some civil rights organizers and their co-conspirators viewed controlled choice — a special version of school choice controlled by the school board and a citizen review board for the purposes of desegregation — with optimism.
Yet school choice — and a special version at that — was but one means to address the myriad issues that the community presented in the case. There were other pressing issues that the plan was supposed to address. There were a disproportionate number of Black students in special education programs while a disproportionate number of White students enrolled in college-preparatory classes. There was a misuse of federal Title 1 resources the district provided to schools where Black students were assigned. Punitive discipline policies unfairly targeted Black students as well, forming a school-prison nexus.
The "schools of choice" which many families now enjoy is at the center of the debate today. Yet school choice was never the solution to the issues within the district.
Too many ignore the longer history in today's debate — and the chaos that many have already experienced. This erasure allows us to ignore the deeper, systemic injustices at play.
'Unchecked' chaos claims
As yard signs have come to let us know, disrupting the current system means "chaos" for many parents who have grown comfortable with the system as it currently stands. However, as Boozer rightfully indicated, school choice has failed to eradicate the racist, caustic ills that continue to shape racial isolation, segregation, racist disciplinary policies, among other systemic issues identified by stakeholders.
Historically, a fear of chaos or potential disruption comes from those who already have access to the best schools and from those who have been most privileged by the system. Their fear and rhetorical good intentions — as popularized by the podcast Nice White Parents — may continue to be privileged over those families who have been historically harmed or marginalized by the system.
By examining this history and learning from those who rightfully challenged an older system — and by placing their stories, solutions and experiences at the center of policy discussions — Champaign may be able to avoid the pitfalls of perpetuating racist policy and neglecting all children in the process of catering to a few.
Consulting this troubling past and the languishing racist — and increasingly transphobic and classist — policies requires a closer, more careful engagement with this history. It also requires a critical eye that privileges civil rights and liberation, instead of whitewashed and unchecked claims of "chaos."
Jon Hale is the author of "The Choice We Face" and an associate professor in the College of Education at the University of Illinois.