Name Dropping | Meet our area's 4-H Hall of Famers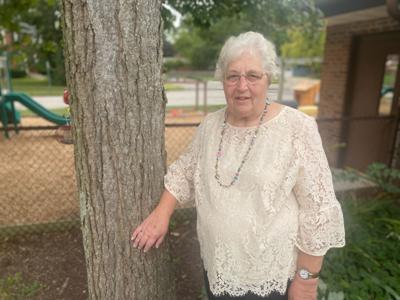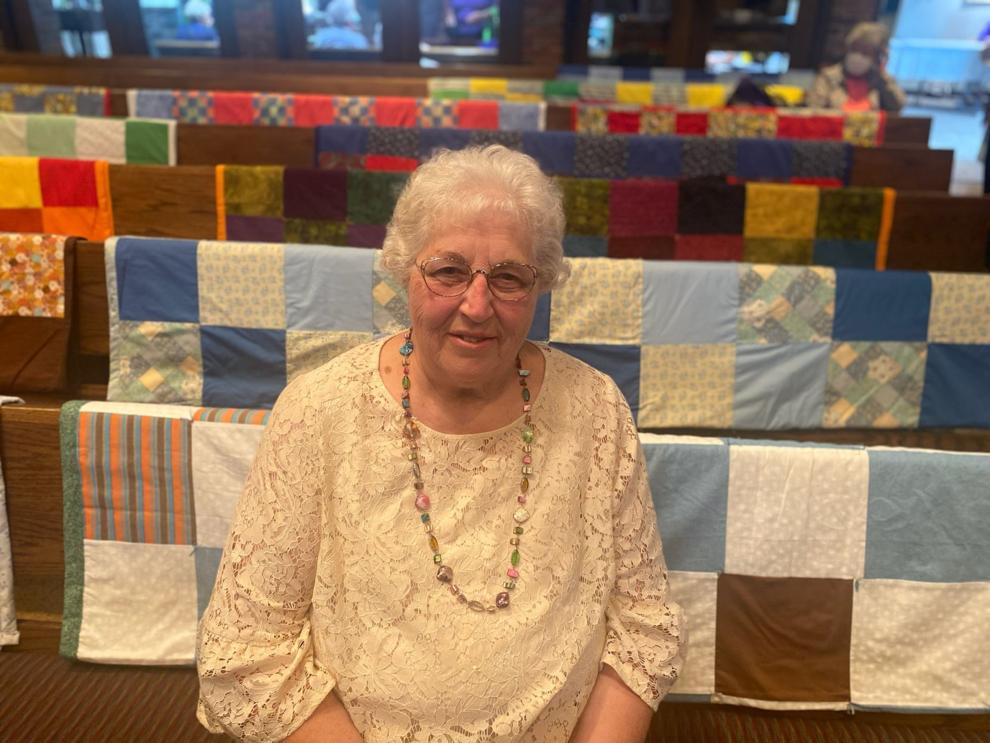 Their busts aren't in Cooperstown (baseball) or Canton (football), but they're members of an important hall of fame, nonetheless.
Four area residents have been named to a hall of fame that affects the lives of many young people — the 4-H Hall of Fame.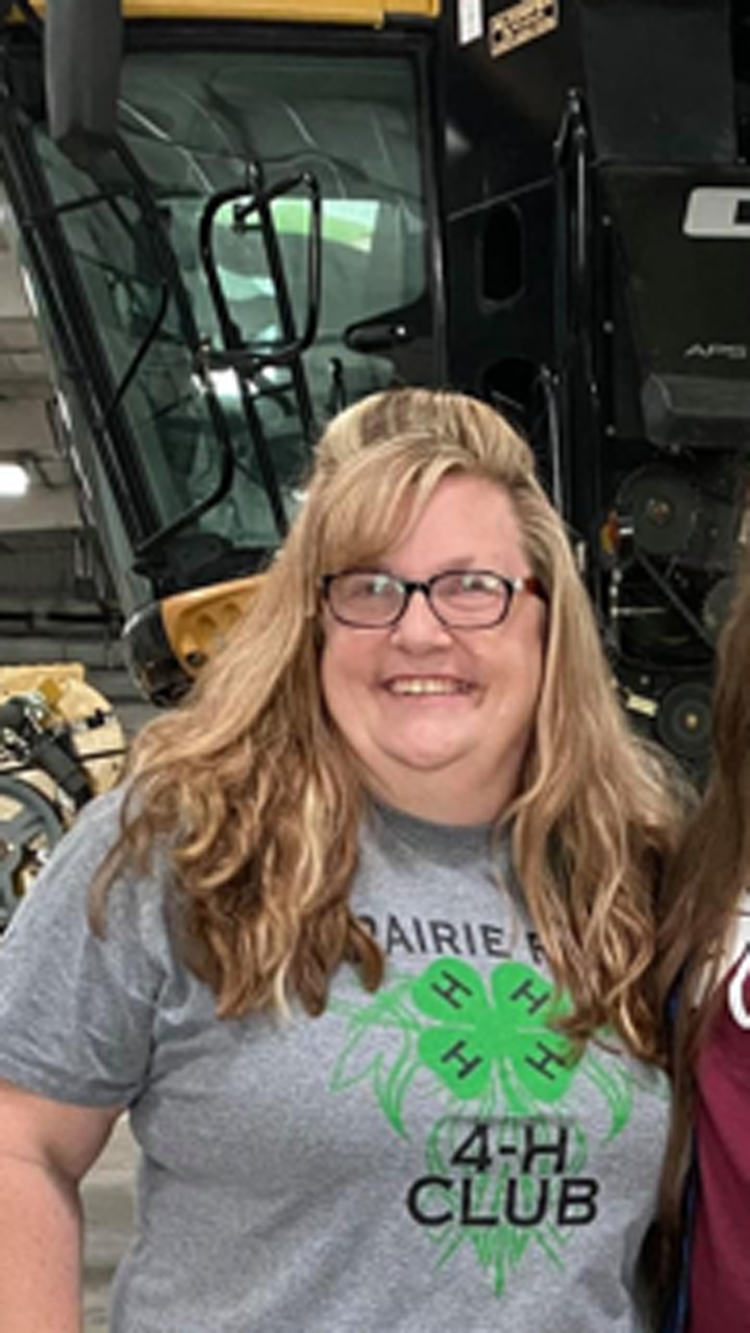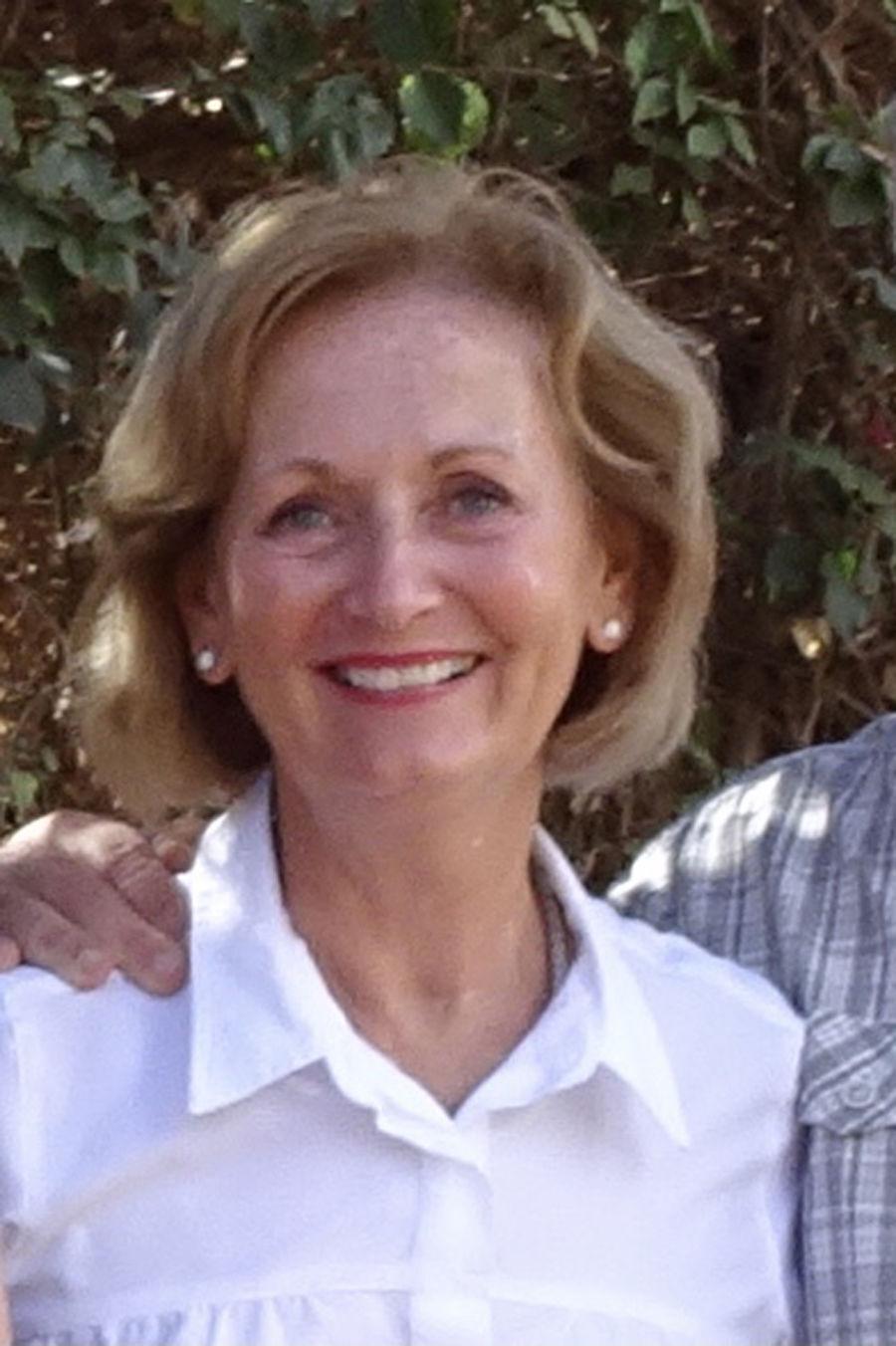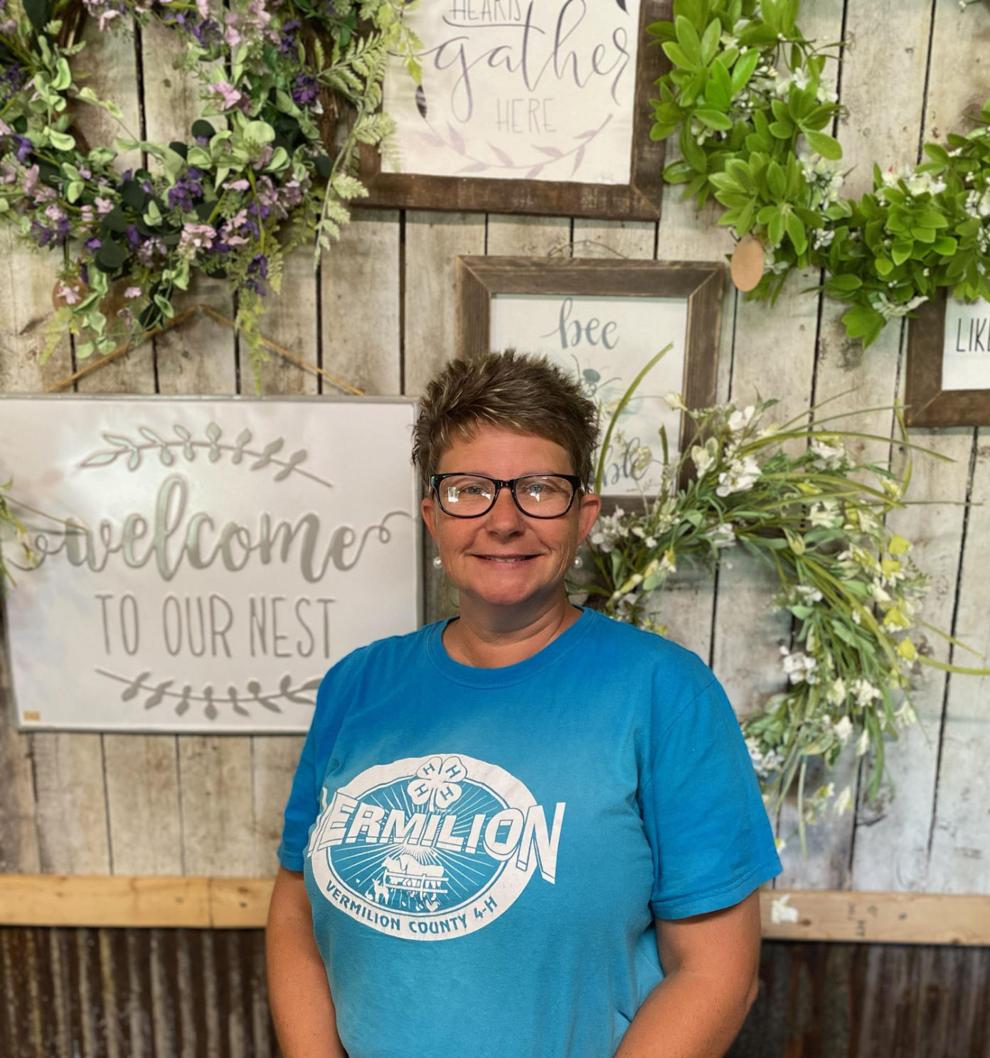 The inductees are from Champaign County (Loretta Stoerger of Sadorus), Ford County (Leanne Wright of Gibson City), Iroquois County (Roxanne Adsit of Milford) and Vermilion County (Denise Lambert of Jamaica)
Stoerger was a 22-year club leader and superintendent for visual arts for the Handy Kids club but said she was actively involved in helping 4-Hers before she held a title and now after it.
"It's such a great program that I will do whatever I can for the kids," the 75-year-old said.
Stoerger was a club member for a year and said she got involved as a leader because "it presents such great opportunities for the kids — being around kids, to be able to talk in front of people, to do projects and explain how they did it. It was just great opportunities."
Also gratifying is staying in contact with her former charges.
"It's interesting now to see what they've done with their lives," she said, "and how they're being leaders and how they're helping people."
Stoerger has three children — one a CPA, one a minister and one a farmer.
She remains active in her community and her church.
"I'm helping people, and I like that," she said.
Wright was a four-year member of the Trailblazers club in Gibson City and has been a leader for the last 10.
She also serves as Ford-Iroquois 4-H Foundation secretary
She said she believes a leader should "encourage and inspire the kids, helping them to grow, learn and enjoy the projects they are interested in, making sure they are comfortable in front of people giving talks and demonstrations."
She said 4-H also helps teach young people how to give back to the community.
"There is a little paperwork, fundraisers, community service projects and friendships that last a lifetime."
Wright opted to become a leader because her predecessor was quitting "and I didn't want the club to fold."
All three of her sons were members, "but at that time, it was only my youngest who was in his first year. One of my granddaughters is now in the club."
The weeks of county fairs and the Ford-Iroquois Foundation Auction are among the most-memorable events.
"The support we receive at the auction is amazing," Wright said. "We are so blessed by the counties that support us."
Adsit has a long history in 4-H, having been a club member for nine years and a leader for 28 in Milford. She was also a longtime member of the Ford-Iroquois Youth Committee and a member of the Ford-Iroquois 4-H Foundation.
Among leaders' responsibilities, she said, are organizing monthly meetings and helping 4-Hers elect officers to run their meetings.
"I would make sure 4-Hers were enrolled in their projects and did a talk or demonstration each year," she said, as well as making sure members properly entered into various fair contests. Members also had club duties during the fair.
As a club member, she said she has fond memories of showing her sewing and crafts at the county fair and attending camps at Shaw-Was-Nas-See and Memorial Camp.
Adsit stepped forward as a leader because the previous leader was moving and her two sons were in 4-H.
"During my years as leader, I always enjoyed hosting the kick-off meeting with a cookout at our farm for the 4-Hers and their families where they played games and I passed out project material," Adsit said. "Another fun memory was the last meeting of the year when the club would meet at the Milford Park to begin our annual club tour. Each 4-Her would be able to show their fair general projects, and then the families would drive in a caravan to the farms to see the 4-Hers' fair livestock projects. We would end up at our farm for a potluck and pass out fair entry materials.
She and her husband have two grown sons, and now their grandchildren are in 4-H.
Lambert has been a leader of the Jamaica Flatlanders 4-H Club and has served as the goat superintendent on the Vermilion County 4-H Livestock Committee for seven years.
4-H officials said Lambert "always goes above and beyond to make sure Vermilion County 4-Hers have a great experience. Even though her own children have aged out of 4-H, she continues to be a valuable asset to the program."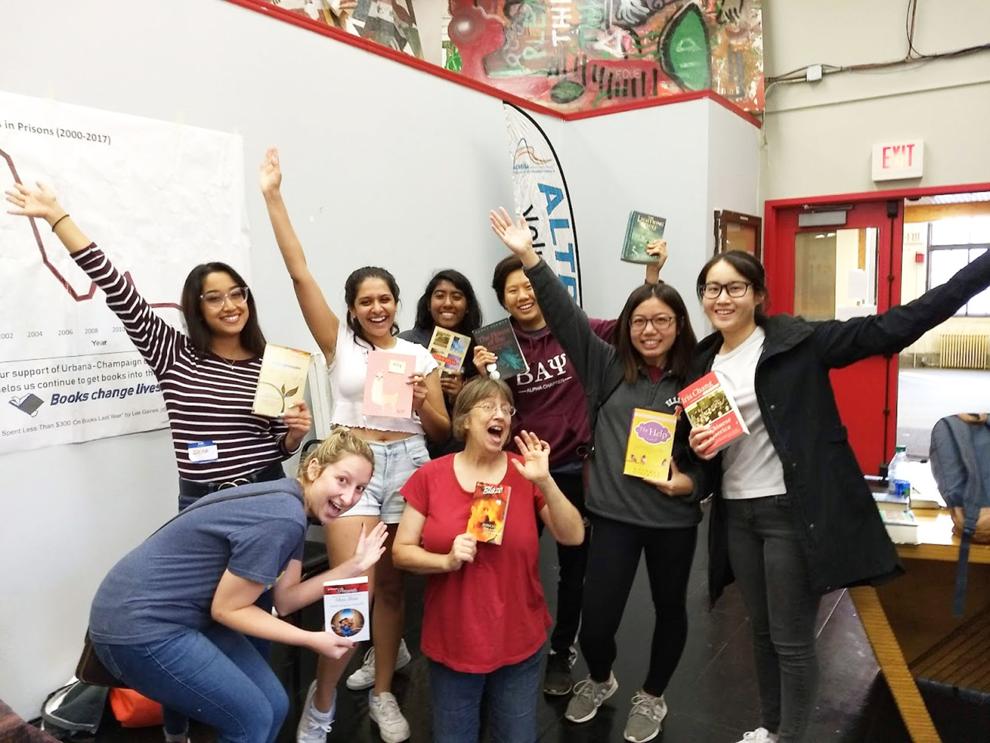 Books to Prisoners event back on tap
Coordinator Rachel Rasmussen is excited. After canceling its last three book sales due COVID precautions, UC Books to Prisoners will return. It will hold its largest-ever benefit book sale — more than 12,000 books — the weekend of Oct. 16 and 17, on the first floor of the Independent Media Center, 202 S. Broadway, Urbana.
"What I love about Books to Prisoners and the Independent Media Center where it lives is that, in addition to providing positive possibilities to prisoners who are hungry to learn and understand themselves and the world differently, the organization also provides a positive learning space for the rest of us.
"Reading hundreds of letters from incarcerated people asking for books and sharing their goals from starting a business to helping their child over the phone with math homework, challenges our stereotypes about who is in our prisons as well as our understanding about rehabilitation and how that happens. It is not uncommon at all for volunteers as well as prisoners to say, 'Books to Prisoners has changed my life.'"
The sale will run from 9 a.m. to 6 p.m. Saturday, Oct. 16, and 11 a.m. to 4 p.m. Sunday, Oct. 17.
Proof of vaccination is required to enter. Masks are required.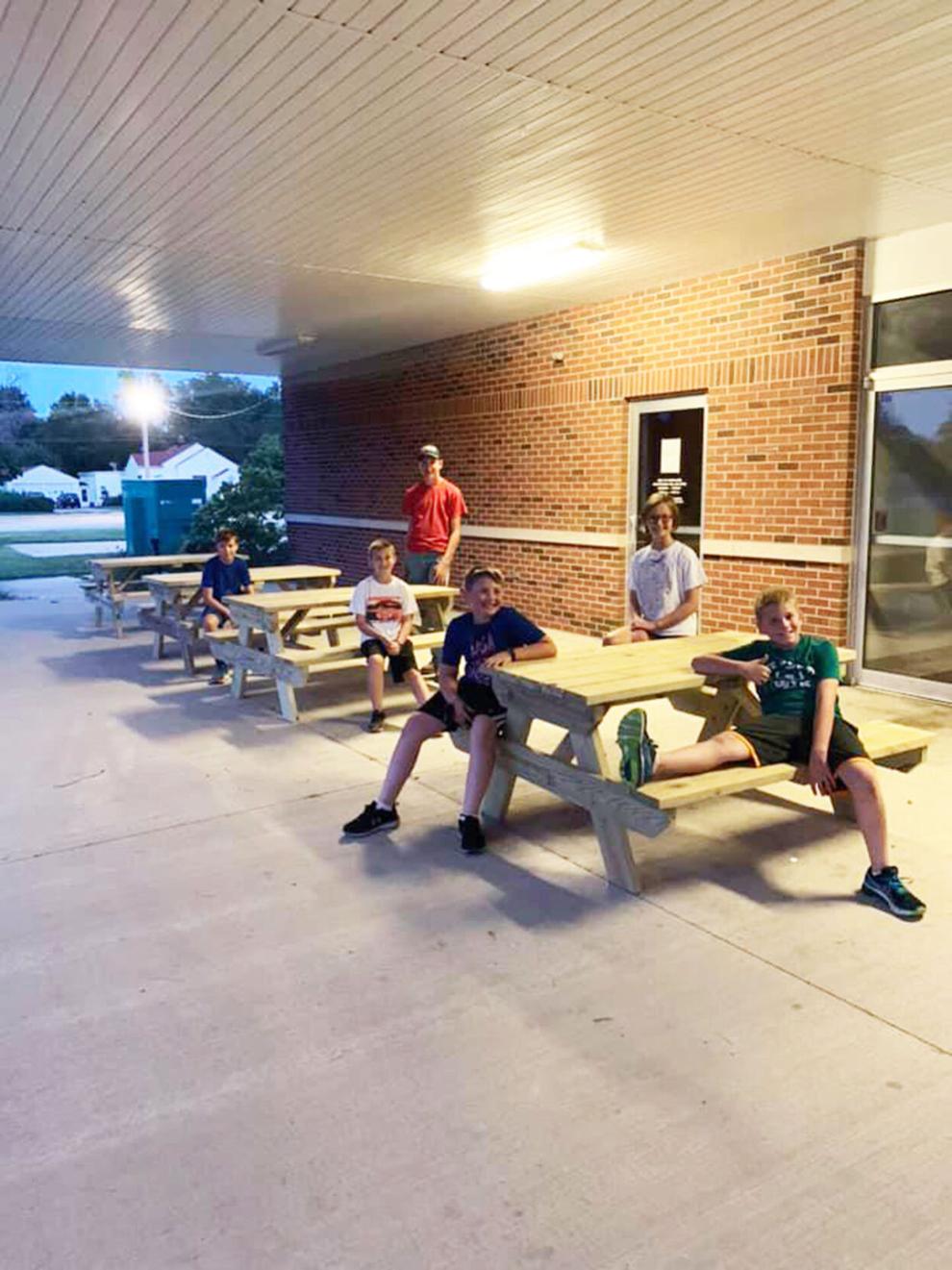 Fisher 4-Hers make tables for center
Members of the Fantastic 4-Hers of Fisher have become known as "good deed-doers."
Their latest act of giving to others was construction of five tables to be used at the Fisher Community Center. Dylan and Nathan Zwilling, Luke, Jesse and Delaney Hansens and Ty Whitman recently delivered the tables.
They were among numerous 4-Hers who worked on the table construction project. And they're not done. Leader Marla Todd the club will make 12 tables in all.
Said Todd, "This effort is made possible by a community improvement grant from Farm Credit Illinois, as well as generous donations of time and resources from Kirchner Lumber, Chad Mines and Marvin Clemmons."
Fisher Mayor Mike Bayler said he appreciated the tables.
"It's great to have young people learning to give back to the community they live in," he said.
Kenney, Frump inducted into PBL Hall of Fame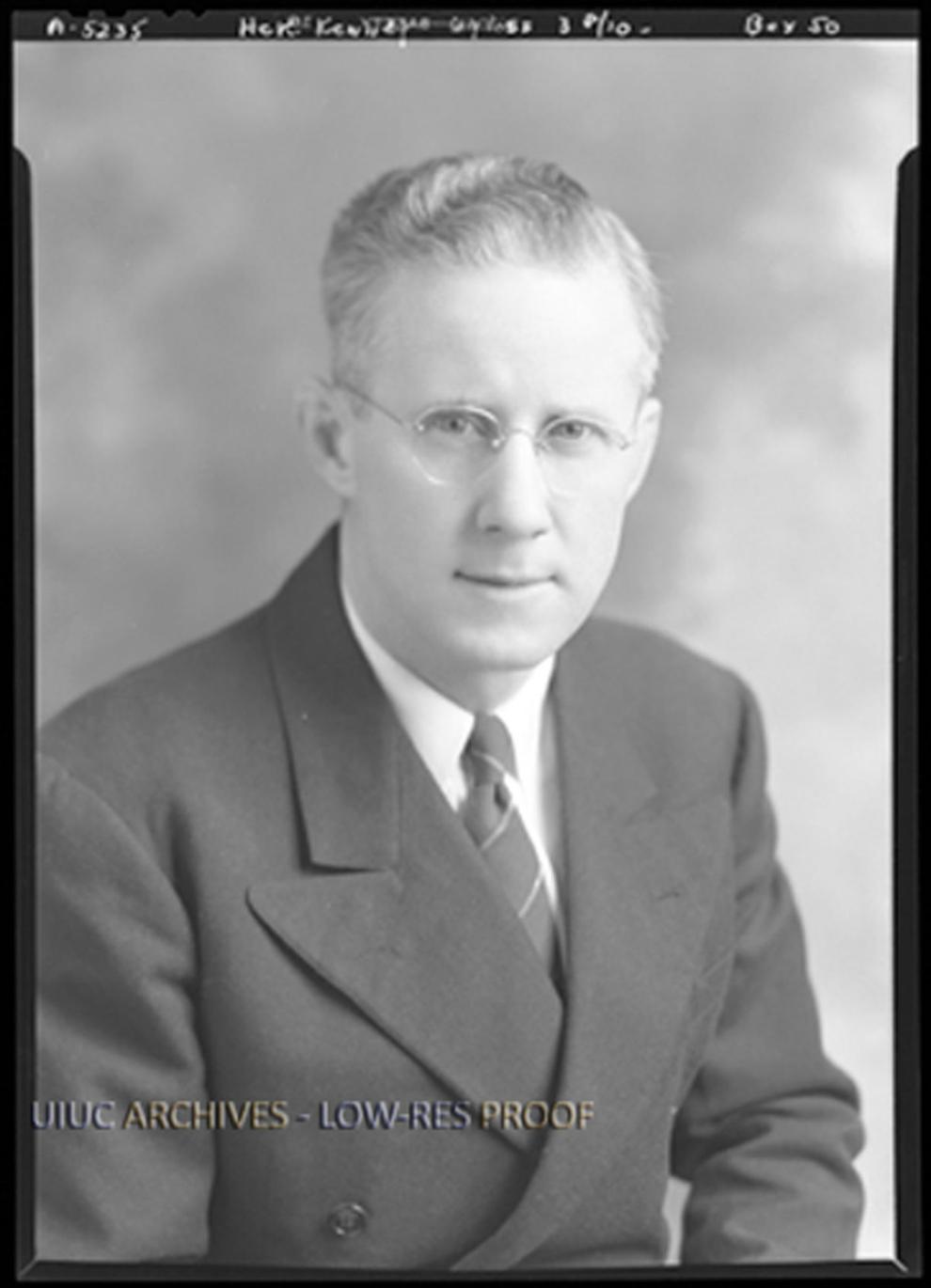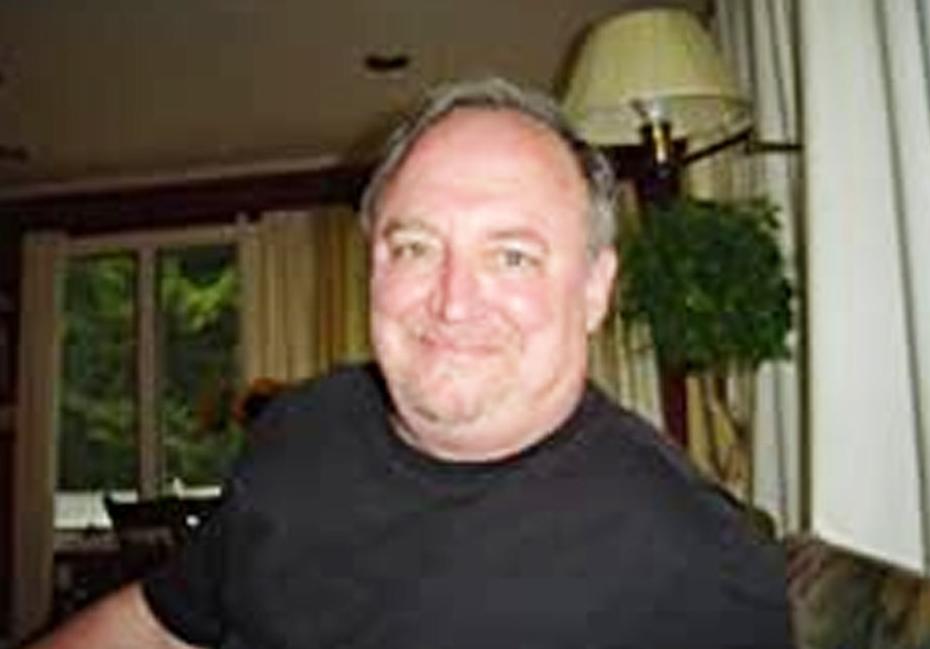 The names might sound familiar — Harold "Hek" Kenney and Robert Frump.
They should. Kenney was a longtime University of Illinois wrestling coach for which Kenney Gym is named. Frump is a prominent journalist and author of four books.
The duo were honored Thursday night at Paxton-Buckley-Loda High School as prominent alumni inducted into the hall of fame by the PBL Education Foundation.
Kenney, who was honored posthumously, was a 1922 Loda High graduate. But he earned his diploma in a roundabout way — dropping out for three years to help his father farm during World War I before returning to school. He went on to earn bachelor's and master's degrees from the University of Illinois and a doctorate in education from Vanderbilt University.
Kenney had a successful wrestling career at Illinois and became head wrestling coach, which he held from 1928 to 1947. The Illini won five Big Ten titles and finished in the top 10 nationally 10 times with him at the helm.
A 1965 Paxton High graduate, Frump earned bachelor's and master's degrees in journalism from Illinois and Northwestern, respectively.
At the Philadelphia Inquirer, Frump became a nationally recognized journalist and author, serving as the "anchor writer" for a Pulitzer Prize-winning task force He was awarded the George Polk Award for investigative reporting and the Gerald Loeb Award for National Business Report.
He is the author of four books. One of them, "Until the Sea Shall free Them," is considered required reading at the U.S. Coast Guard Academy and the U.S. Merchant Marine Academy.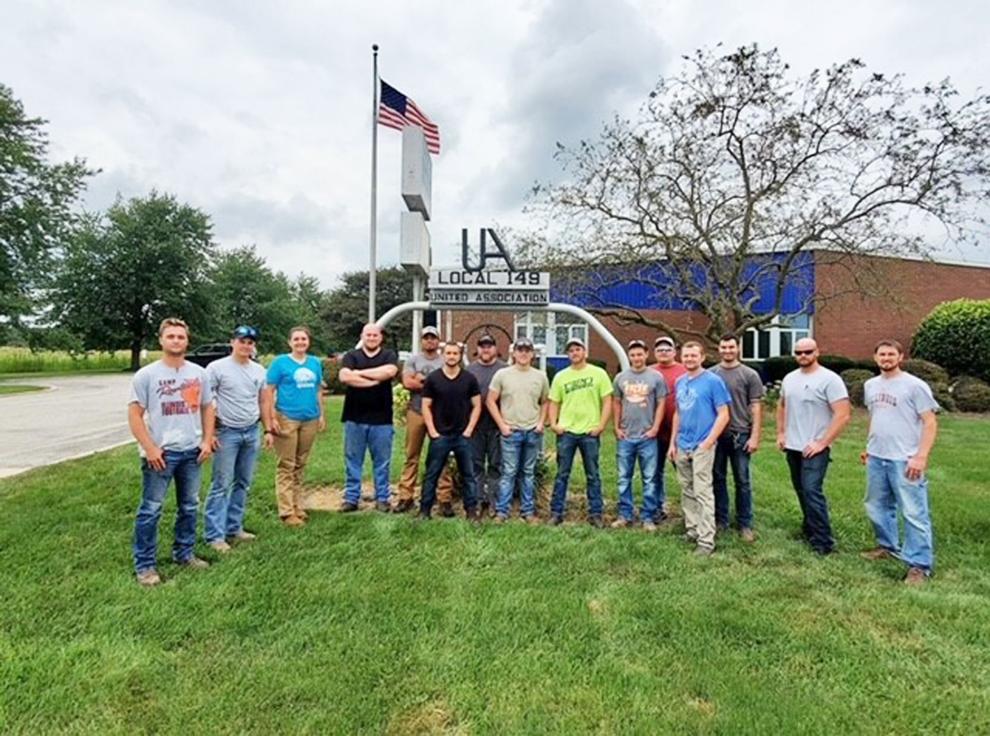 Plumber, pipefitter apprentices welcomed
Fifteen area residents out of 100 who tested qualified to join US Local 149 as plumbers and pipefitters and 15.
Those 15 apprentices will participate in classroom study and hands-on work through 2026, when they will graduate to become journeymen.
This year's apprentices are Case Starkey, Gifford; Beau Thomas and Laura Abbott, both of Monticello; Warren Tjarks, Paxton; Benjamin Fitzgerald, Champaign; Daniel Sola, Savoy; Nathan Strink, Fisher; Jarett Burnett, St. Joseph; Jacob Wolf, Newman; Andrew Warnes, Philo; Joseph Chickini, Penfield; Max Donner, Mahomet; Keegan Robinson, Decatur; Damian Light, Mattoon and Wesley Schell, Mahomet.
Area students among National Merit hopefuls
Seventeen area high school students were announced as among the 16,000 semifinalists in the 67th annual National Merit Scholarship Program.
They have an opportunity to continue in the competition ofr 7,500 National Merit Scholarships worth nearly $30 million that will be offered in the spring.
The students:
Champaign Central — Lily Weaver
Mahomet-Seymour — Megan Harrison
Unity — Sydney Olson
Urbana University High — Andrew Brown, Doren Hsiao-Wecksler, Henry Laufenberg, Andrew Lin, Lara Marinov, Haley Miller, Jake Regenwetter, Elihah Song, Zhaohan Sun, Isabel Tolman-Bronski, Sophia Torrellas, Maxine vander Donk and Lawrence Zhao.