URBANA — Things got pretty quiet at times in the small recreation building that temporarily housed the Bruce D. Nesbitt African American Cultural Center over the last two years.
Roughly a half-hour walk or shuttle bus ride from some University of Illinois residence halls, it wasn't exactly a student magnet.
"There were days we had no one come by," Director Nathan Stephens said.
Fast forward to today, and the cultural center's stylish new building just steps from the UI Quad is a hub of activity. Case in point: About 120 students packed the center's main hall for a "Food for the Soul" program Wednesday with Professor Ruth Nicole Brown.
"I can guarantee you our foot traffic has increased one-thousand-fold," Stephens said Thursday.
The cultural center will celebrate its 50th anniversary today with a 3 p.m. dedication of the contemporary building at the corner of Nevada Street and Mathews Avenue, which was completed last spring.
"This is so much better, because it's a central location, and it's bigger," said UI junior Rickiaha Black, who goes there almost every day. "The temporary building didn't have what students need to work or come study and be successful."
UI junior Cristina Brunt agreed, saying the center has a "relaxed and welcoming vibe." She likes going there to study, talk with the staff or meet up with friends.
"There's always something going on," she said. "I like having it right next to the campus. When I get out of class, it's accessible. I just walk a couple of minutes to the Quad, and I have somewhere other than the library to come study."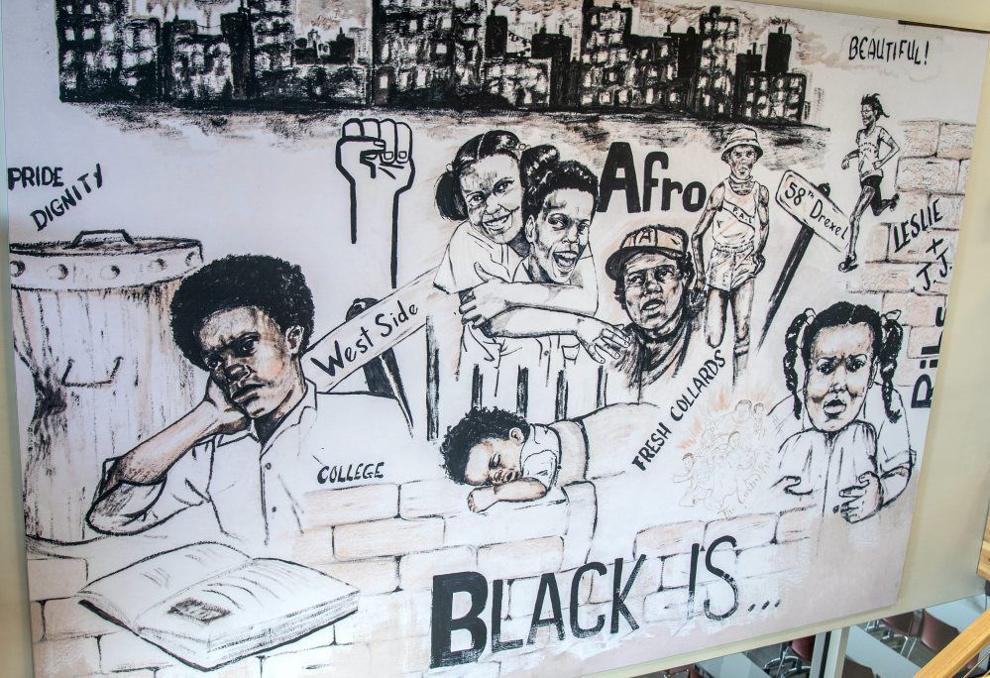 'Affirming atmosphere'
A host of dignitaries will be on hand for today's dedication, including top UI administrators, state legislators from Champaign-Urbana, members of the Illinois Legislative Black Caucus, building architect and UI graduate Dina Griffin, and former cultural center Director Nathaniel Banks, who will perform a musical tribute.
"It means a lot to me because of what it does for the students," Banks said Thursday. "I think that the building is representative of the quality of our students. They deserve something like that. And it has been a long time coming."
Banks was involved in the decadelong effort to persuade the campus that a new building was needed to replace the former cultural house at the site, which had badly deteriorated. It closed in spring 2014 for safety reasons and was demolished in 2017, when the center moved to a campus recreation building on Gregory Street in Champaign.
Earlier, the campus had proposed combining all of the UI cultural houses into one multicultural center, which Banks and others opposed.
Banks was among the first "Project 500" students recruited to campus in 1968, the largest class of African American students admitted to the UI to that point. Spurred by the civil rights movement, previous African American students and others had also pushed administrators to create the cultural center, which opened in 1969.
"Because of what those students did, I was able to find some kind of haven as I was matriculating through school," Banks said. "The cultural center meant a lot to me as a student because of the affirming atmosphere that it had, the welcoming atmosphere that it had" in the face of often-hostile attitudes toward black students at the time, he said.
"That was the one place that we could call our own, if you will, and feel a sense of well-being. Even in these later times, students still need that type of support. I'm glad that the campus recognizes that," he said, noting that racism is still a problem today.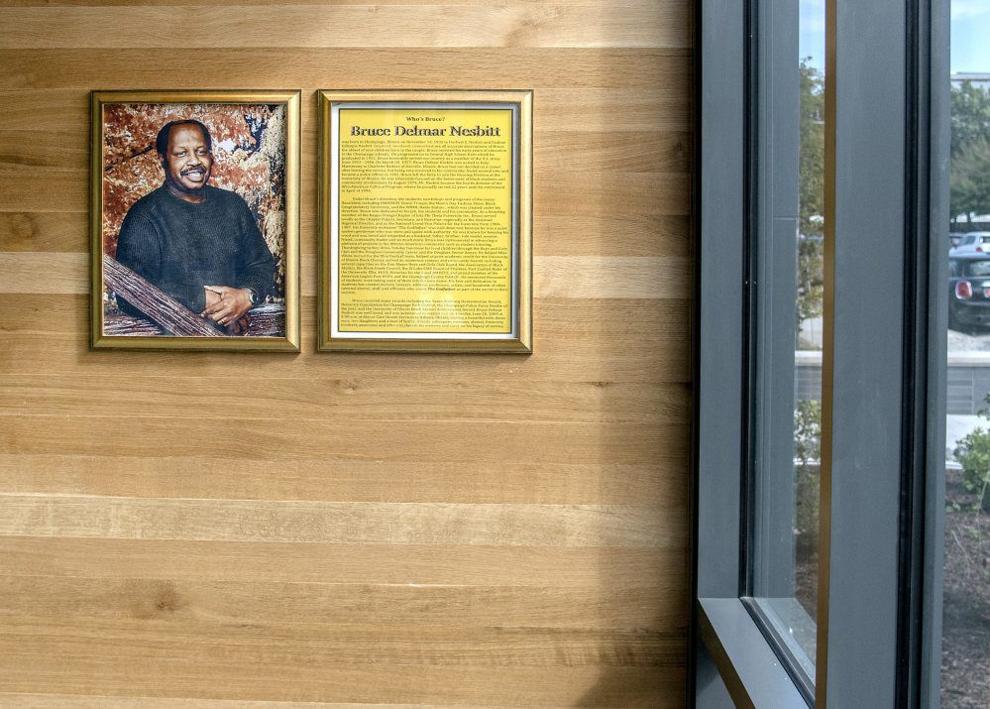 Radio relaunch on way
The new building is a tribute to that history, complete with a giant replica of the beloved mural that was painted on the walls of the old cultural center. It hangs in the open stairway leading to the second floor.
The original mural was painted on plaster that was crumbling and couldn't be saved, said Angie Dimit, chief advancement officer for UI Student Affairs.
So the campus preserved it digitally and recreated it on vinyl "so it could be in the new building and it could be a part of forever," she said. "That's one of the most important things to all of our alumni."
Stephens said the mural is a homage to Mr. Nesbitt, who directed the center from 1974 to 1996, and others who helped make it a reality.
Stephens and his staff are also resurrecting programs that used to be housed at the cultural center, including WBML radio station. The new building has a radio studio in the basement, and a relaunch is scheduled in the next couple of weeks, he said.
The center also offers yoga and cooking classes and may utilize the dance studio in the building to connect to cultural dance groups on campus.
"It's just really exciting, the energy that is going into this," Stephens said.
"We're really excited to be able to say, 'We know where we come from, and we have a lot of respect for that, but here's some things where we may be going,'" he said. "And we're open to current students and even alumni to help us chart where that may be."
Students said they like the open layout, the floor-to-ceiling windows, the tributes to black and African culture, and the indoor and outdoor spaces with room to host large events.
"The building is so nice and well-designed. It's a great place to come out and not get cooped up in your room," Brunt said.
"I love everything about it," added UI senior Ikenna Nwagwu.
Editor's note: This story has been updated to correct the dates when Bruce Nesbitt was director of the cultural center. The first director was Val Gray Ward, followed by Tony Zamora, Robert Reyes and then Nesbitt. For more history, check out this University of Illinois Archives page.