DANVILLE — A newly formed group of individuals with a long history in the gaming industry hopes to build a Las Vegas-style casino resort that attracts people all along the Interstate 74 corridor to the outskirts of Danville for more than gambling.
For the first time, the public heard details Tuesday of the winning development group's plans to make Danville's casino dreams finally come true.
At a Danville City Council meeting Tuesday night, Haven Gaming LLC officials described their development as a family-oriented destination, not just a casino — with a three-phase, multiyear build-out resulting in a hotel, full-service spa, multiple restaurants, pool and lazy river, convention center, live entertainment venue, 4,000 parking spaces and more.
"When you drive by, we want the 'Wow' effect," said Chicago attorney Scott Sypolt with the Haven group, which presented an overview of the project to Danville aldermen, who unanimously approved the group Tuesday night as its casino operating partner.
"We're doing something unlike any other (casino) location in Illinois, unlike any other location in the Midwest," said Sypolt, who was joined at the meeting by former state Rep. Lou Lang, D-Skokie.
Lang said this will put Danville on the map in terms of gaming, but their proposal is more than that; it's an economic development proposal.
"It will put many people to work. It will add hotels and restaurants, an entertainment center, a conference center; you have to go a long way from Danville to hold a decent-sized conference. Conferences mean revenue. Conferences mean economic development," said Lang, whose group estimates 400 construction jobs and more than 1,000 permanent jobs once the project is finished — hopefully within three years.
Mayor Rickey Williams Jr. said this group is offering something fantastic for Danville, announcing that Haven has made various donation commitments to local organizations, in addition to paying the city a 4 percent revenue share.
"We are thrilled to have them as partners," he said.
Sypolt said their group was invited to apply by some of the five other Illinois cities receiving casino licenses.
But they studied the areas carefully, he said, and chose Danville due to this site's location along I-74, with 2.4 million people living along the interstate corridor — from Bloomington-Normal to Indianapolis.
"Beautifully situated," Sypolt said of the location, a 42-acre site on Lynch Road adjacent to I-74, bordering the Indiana state line, which the group will buy along with another 30-acre site across Lynch Road for future development to complement their casino complex. "We're going to make this a tremendous, tremendous destination point."
In their market assessment, Haven officials said they found the site conveniently located to reach a 19-county area of Illinois and Indiana, according to Bill Bembenek, another Haven Gaming official, who was most recently the CEO of the Pala Casino Spa and Resort in California.
"Convenience and access are keys to business, and casinos are no different," said Bembenek, who has been through this process several times, opening other casinos in northern Illinois, Indiana and in the West.
An Illinois native, he said he's excited because this is sort of a homecoming for him, but he's also excited because the casino industry has evolved dramatically over the years, and this development is what casino-goers want today.
"This is more than just the typical casino. It will be a resort complex. A destination. A place that people will be excited to come to, and more importantly, more excited to want to come back to," he said. "We've opened similar resorts like this across the country, and this is really the new evolution of what gaming really is. It's a multi-level experience."
Sypolt said sports betting will be a huge part of the development, especially with four universities within driving distance.
"That's a big, big draw for the younger crowd, ages 21-31," he said. "And we're going to cater to that."
Their group also has built up contacts in the entertainment industry through the years, Sypolt said, and will be bringing top musical talent to their venue for shows as well as working with other community groups, like the Fischer Theatre, to bring talent here. He said they will work in partnership with community groups and other hotels and help recruit other businesses that complement the area. He said most casino-goers want to venture outside the casino complex.
"We want to facilitate further economic growth," he said.
As for a timeline, it starts when the Illinois Gaming Board issues the license, which is an unknown. But Sypolt said Haven is ready.
"We'd break ground tomorrow if we could," he said, explaining that they have plenty of investment capital to move immediately, and their hope is to break ground next year on the first phase of construction — resulting in an initial 500-position "starter" casino with 10 to 20 live tables. That construction could be done in less than a year, if weather cooperates.
And while the starter casino is operating, the rest of the casino complex will be under construction, eventually finishing out a 1,250-position casino with about 40 live tables, sports-betting lounges, and all the previous-mentioned amenities. It could eventually expand to the maximum state-allowed 2,000 positions, according to Haven officials.
"In Indianapolis," Sypolt said, referring to casinos there, "they don't have live table games. People love the excitement of live tables. That's what we're going for."
Sypolt said their group is from all over the United States, and each has ample experience in the gaming industry. He described it as a "dream team."
"We always had ideas about the perfect casino resort, and now we have the opportunity to do it," said Sypolt, adding that he and Bembenek would be moving to the area. "We will be building something that Danville is very proud of, something Vermilion County is very proud of."
They must apply to the Illinois Gaming Board by Oct. 28, and Sypolt said that board can take up to a year to issue licenses, but they hope it's not that long and they can begin construction next year.
"We hope it's 2020. We will get started as early as possible. So we're hopeful it will happen sooner than that. Certainly, the state wants these casinos to be up and operational as soon as possible," he said, saying that the entire three-phase construction timeline could happen within three years.
He said they are aware of Terre Haute, Ind., possibly getting a casino.
"We are going to pull the Hoosiers over here," Sypolt said. "We are extremely confident that we will be more than able to compete with them. … This is something we've studied very, very carefully, the numbers we've put together, the program that we've put together, the marketing plan, the site, everything was very carefully put together, so when the gaming license is issued, we'll be ready to go immediately."
Who is Haven Gaming LLC?
Here are some of the key players who are part of, or working with, the new limited liability corporation: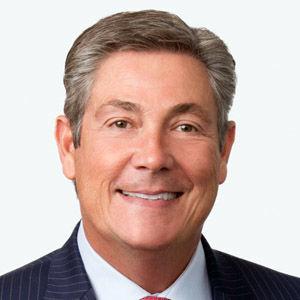 Scott Sypolt of Chicago (left): A 30-year gaming industry attorney who has represented a number of Indian tribes.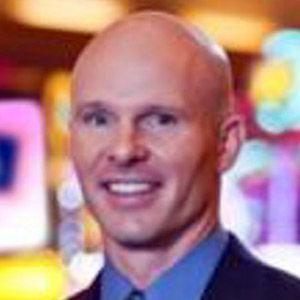 Bill Bembenek of San Diego (right): An Illinois native and 1992 University of Illinois graduate who most recently was CEO of California's Pala Casino Spa and Resort.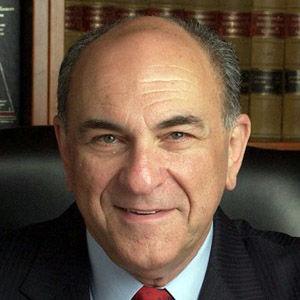 Lou Lang of Skokie (left): The former 16-term Democratic state representative from the Chicago area. A major advocate in the Legislature's expansion of gambling, he resigned last year to join a Springfield lobbying firm.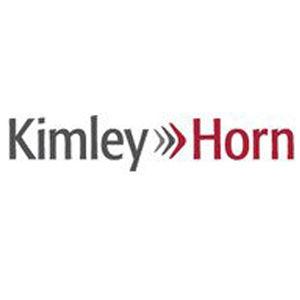 Kimley-Horn (right): Among the national design engineering firm's notable projects: The Vegas Golden Knights NHL hockey arena and the under-construction Resorts World Las Vegas casino and the Las Vegas Raiders NFL stadium.