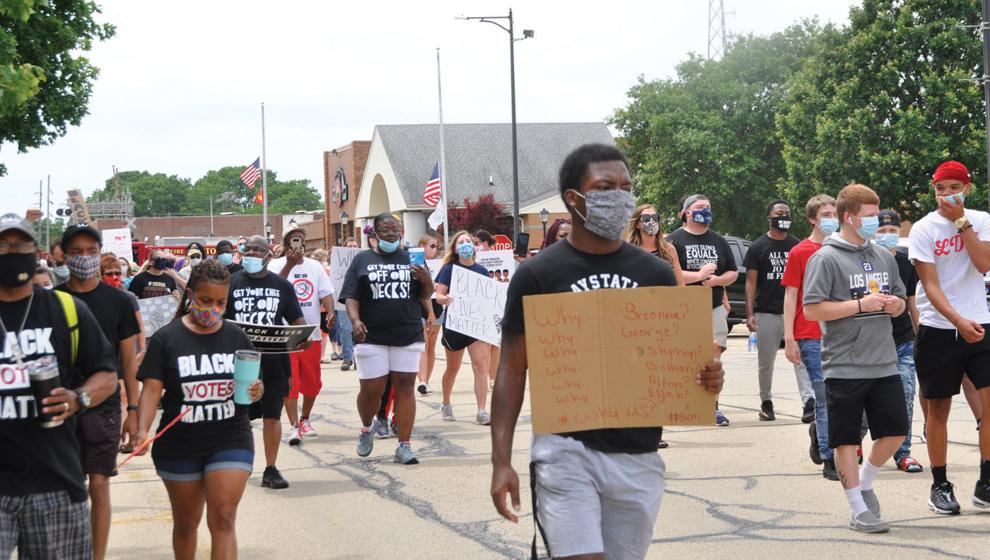 RANTOUL — Rantoul resident Char Barone stood waiting for the start of Sunday's Rantoul Black Lives Matter peace rally/march.
The gray-haired senior citizen said she wanted to do her part. She wasn't going to let a bum knee get in the way of walking the 11 blocks from the Rantoul police station to Wabash Park in support of the effort.
"Because I'm tired of all the chaos and the people not treating each other as equals," Barone said of why she was there.
"I don't think the color of your skin or where you're from or anything else should matter. A human being is a human being, and we should all be treated equally."
The heat index was in the 90s on Sunday. Still, a throng of people participated in the event that included the walk, speeches and songs in the park by area leaders, and food.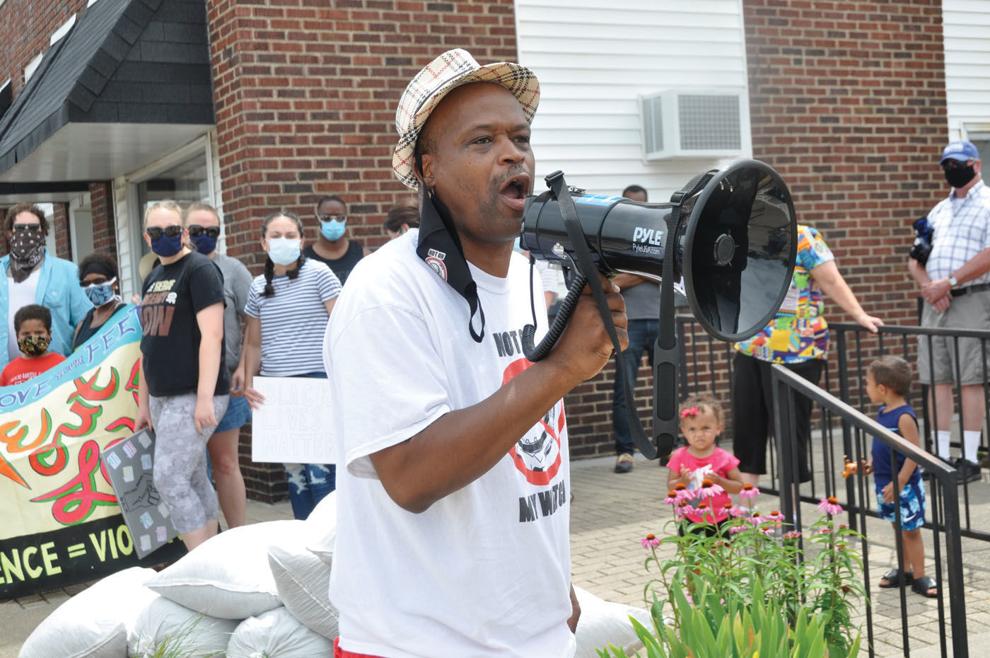 Herbert "Hub" Burnett, who with Mar'ques Reed organized the event, told the story about how in 2004 he was told he would be moving to Rantoul. Perhaps it was for such a time as this.
Burnett, who was in the Army, said he was loading 49 fellow soldiers on a plane headed to Iraq when he told God he had only two years before he retired and he didn't want to die or have any of his soldiers die there.
He said God responded, "Nothing's going to happen to you. I've got work for you to do in Rantoul."
Burnett said he didn't want to move to Champaign-Urbana, much less Rantoul.
"Sixteen years. I'm here!" Burnett shouted to the crowd.
Burnett said it would take everyone working together to end racism.
He said he was a relative newcomer to the BLM effort in Rantoul. He said Reed had been spearheading the effort for five years.
Reed said it didn't matter how many people would be participating, he would be involved in taking a stand against racial injustice.
'It's a terrible, terrible thing to feel like that'Prior to the walk, Lily Dawson and Anna Frerichs stood waiting to start the march.
Frerichs said she was present because as a Rantoul Township High School teacher, "I feel it's important to make sure people in Rantoul are aware that racism still exists and it's important to support students and all members of the community, to make sure that they can live equitable lives."
Dawson said she was present because she believes "we need to protect the ones who are marginalized the most and are discriminated against."
"I'm an Asian American living in rural Illinois," she said. "Black people are discriminated against the most, and while I don't know the Black experience, I understand racism very well, and it's a terrible, terrible thing to feel like that."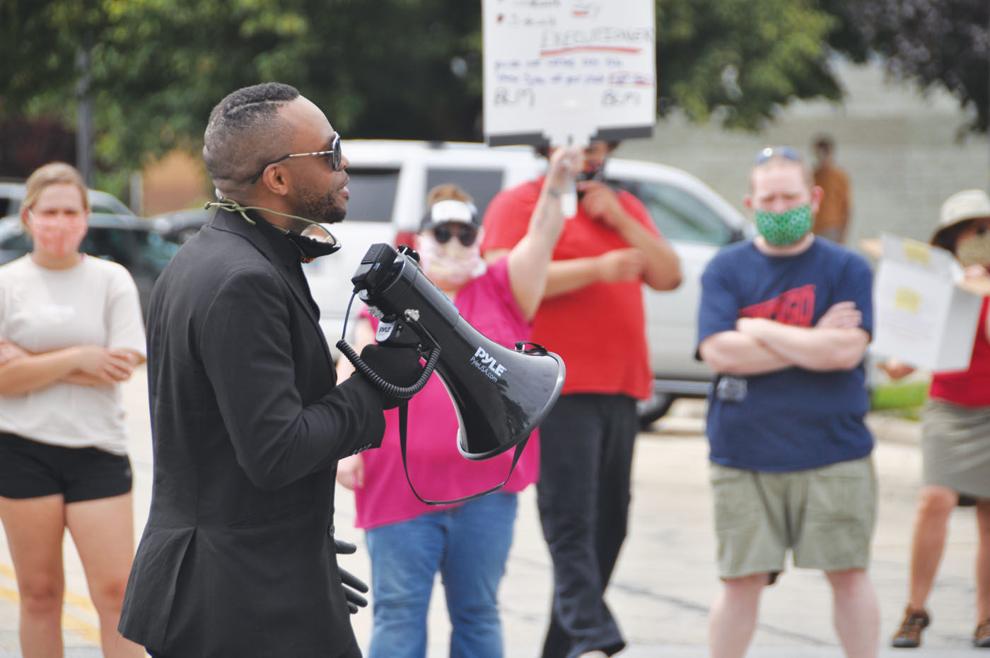 As the march stopped in the intersection of Grove Avenue and U.S. 45, Peoria resident Jorell Glass, who is Black, said he formerly lived in Georgia and Alabama, but it was in Rantoul when he was called the "N word."
Glass said he was standing in line at the Rantoul IGA when a grandfather told his granddaughter, who was looking at a newspaper that had several Black people on the front, to put it down because it had a bunch of Black people on it.
But instead of saying Black, he used the N word.
Glass said the man turned around and saw Glass standing behind him. He said the man told him: 'That's right I said (the N word) and you're a (N word)."
Glass said everyone else in line began to back up because they expected trouble.
"That day I found out that I was truly saved ... that the Lord really did a work in my life," Glass said.
"What came out of my mouth blew my mind. I said, 'God bless you.'"
He said his response impacted three generations — the grandfather, his granddaughter and the granddaughter's child who was also present.
At the march, Glass began to chant:
"What do you want?" to which the crowd responded, "Justice."
"When do you want it?"
"Now."
"If we don't get it?"
"Shut it down."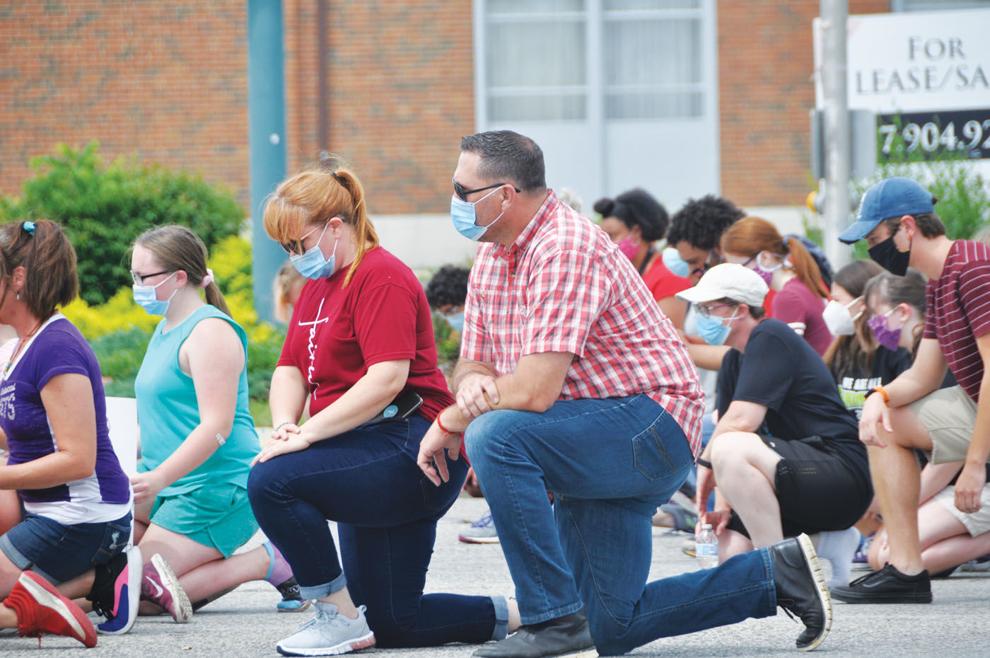 Change 'is all about the next generation'Leatrice Pace said she participated in the march "to give representation for African American people who want to see a change in our world system. I'm just realizing I have a grandson who will be a year old, and one of these days I'm going to have to tell him about this conversation right here and explain to him about what happened and how it did make a change for him eventually."
She said the change "is all about the next generation. These younger generations don't know the struggle like we know because I've been around a while."
During the march, everyone took a knee to signify the eight minutes and 46 seconds that a Minneapolis officer held his knee on the neck of George Floyd, killing him.
Said Burnett: "He knelt on his neck for eight minutes, 46 seconds. His co-workers didn't do anything about it. If they really loved this officer, if they really loved their superior, they would have told him, 'No, no, let him up.'
"What they did was stay there and watch. Violence is violence, and we have to be vocal as educators, as leaders, as policemen, as firemen, as city leaders, as parents."
He used the African phrase, "It takes a village to raise a child."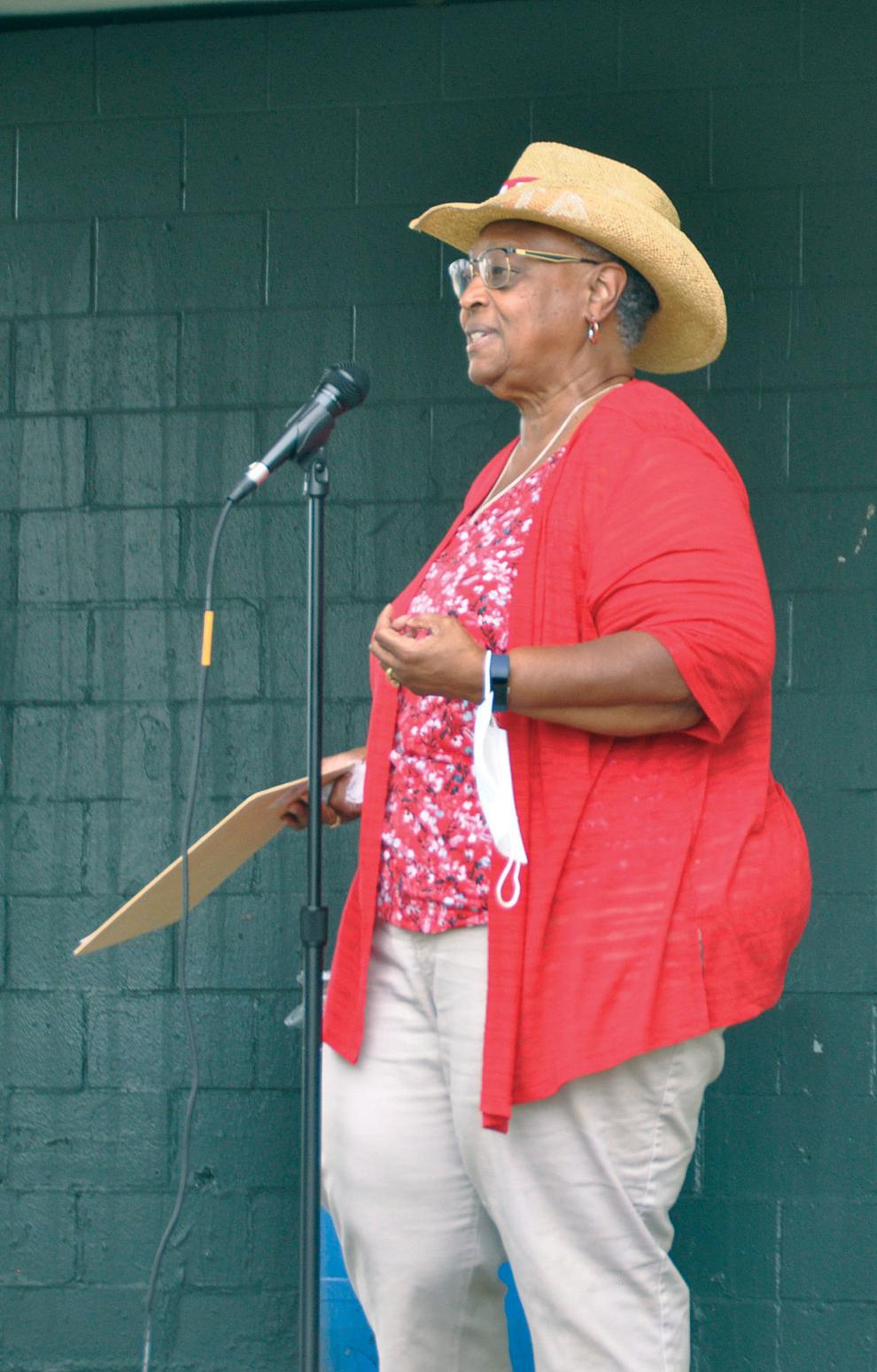 "I don't care how educated you are. I don't care if you have four degrees," people need help raising children.
"Rantoul is going to show Champaign-Urbana how it's done.
"No more stolen lives.
"Get off my neck.
"I can't breathe."
As people continued to kneel, Kara Benison spontaneously began singing "Amazing Grace." Many of the marchers joined in.
After everyone stood up, a woman yelled out:
"I am a child of God. He takes care of me. You need to get on your knees because nothing's going to change unless we get on our knees."
During the march, Rantoul police directed traffic.