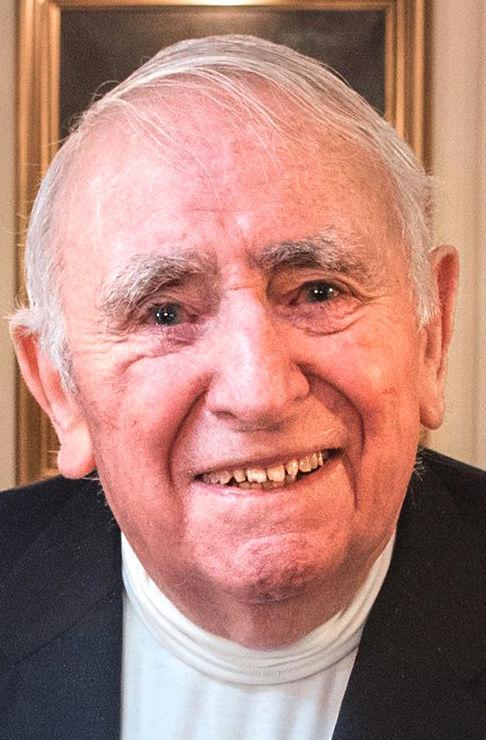 DANVILLE — The Danville Symphony Orchestra's annual Christmas concert will be dedicated to the late symphony patron and community philanthropist Julius Hegeler II.
The concert is entitled "Stars for Julius" and will be held at 7:30 p.m. Dec. 7 at the Dick Van Dyke Theater at Danville High School. Maestro Jeremy Swerling will conduct.
"It'll be emotionally difficult not seeing Julius sitting there in the front row, as he did for so many years," Swerling said.
Mr. Hegeler died July 5.
Included in the performance will be the symphony's 100-voice community choir singing traditional and classic holiday songs and the Danville High School's Delegation show choir performing three numbers.
The high school choir and the symphony choir will combine for the grand finale — "Hallelujah Chorus" from Handel's Messiah.
A guest conductor will lead the symphony in the holiday favorite "Sleigh Ride" which, Swerling contended, Mr. Hegeler would likely have enjoyed a turn at conducting himself.
"Sometimes during concerts, from the corner of my eye, I would spot Julius waving his hand to the beat as if he had an invisible baton," Swerling said.
The symphony is running a contest on its website at danvillesymphony.org to choose the guest conductor. The contest is also a fundraiser. Each vote from the public will cost $1.
Tickets to the performance will be $20-$35 for adults and $10 for students under 21. Tickets can be purchased through the website or by calling 217-443—5300, or in person at the symphony office at 715 W. Fairchild St., Danville.