CHAMPAIGN — Champaign County Crime Stoppers needs help finding the person who stole a woman's purse from a shopping cart and used her credit cards.
About 3:05 p.m. Tuesday, an older woman reported that her purse had been stolen from her cart at Aldi, 801 W. Interstate Drive, C.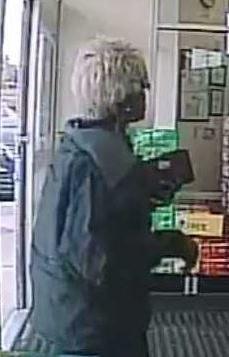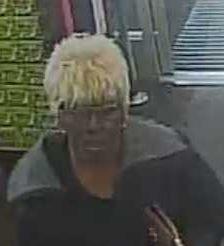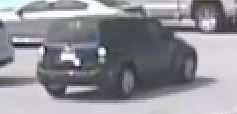 The woman said she was distracted by a man asking her questions, and when she turned back to her cart, her purse was gone.
Credit cards from her purse were later used at Walgreens in Mahomet to buy more than $1,000 in merchandise. The person who stole the purse was captured on video.
The person appeared to be an older black female with gray hair, 5 feet tall, and weighing approximately 175 pounds. She was last seen wearing a blue jacket and pants with a black shirt.
Investigators are seeking the public's help identifying her.
If you have any information regarding this crime you may contact Crime Stoppers at 217-373-TIPS, 373tips.com or via the P3 Tips mobile app.
Tipsters are always completely anonymous when contacting Crime Stoppers. All tips are electronically stripped of any personally identifying information and processed by a third-party answering service.
Tipsters will never be asked their name and are given a secret code number to use when checking on a possible reward. Cash rewards of up to $1,000 may be paid on tips that lead to an arrest.