To use the footrace metaphor, in Jan Seeley's busy life, she would not only be one of the runners, if possible at the same time she would be on the sidelines encouraging everyone on as well as behind-the-scenes planning to hand out the awards.
The Boston-area native who came to the Champaign-Urbana community with her late husband, Joe, to start grad school (English) at the University of Illinois in 1987, Seeley is director of the Christie Clinic Illinois Race Weekend. It's more than a full-time job — especially this time of year when race weekend is just days away.
To quote that imminent philosopher Lucille Ball, "If you want something done, ask a busy person to do it. The more things you do, the more you can do."
That appears to be Seeley.
Looking back on her life, "Things have kept falling into place," so her job involves many of the things she loves.
Seeley has been a high school teacher and coach on the East Coast.
"I figured I would return to teaching," she said. "Instead, we got very involved in the running community. When I was in high school I was wanting to do sports journalism, and I was also an exceptional field hockey player."
Seeley had been recruited to Yale, where she played field hockey and made the national team. It was also where she wound up working in the sports information office before becoming certified to become a teacher.
In 1991, Seeley began working with Champaign-based Human Kinetics, which publishes in the broad area of sports fitness and health — a topic of great interest to her. Seeley is still there, at least physically. A full-time employee of the marathon, Seeley works out of the event's offices in the Human Kinetics building.
"I thought this is kind of what I wanted to do," she said. "They decided to launch a running magazine called 'Marathon & Beyond' for marathoners and ultra-marathoners."
Seeley was book editor at HK, and because she was a runner, she was asked if she wanted to switch departments for the magazine. She agreed. The company, however, decided not to continue the magazine after the second year, so she and fellow HK editor Richard Benyo opted to start their own company and continued the magazine for 17 years.
"It was during all those years we were going to literally hundreds of marathon expos all over the country. I was directing races here in Champaign-Urbana," Seeley said.
It is because of that connection that Champaign-Urbana has a marathon race weekend.
Seeley remembers getting a call from Mark Knutson, a marathon director in other parts of the country, one Thursday in June 2007. Knutson had quit his job in Fargo, N.D., and was looking to acquire some new events. He asked Seeley to set up meetings for him with the mayors of Champaign and Urbana and the University of Illinois athletic director.
It turned into the Illinois Marathon with Seeley on the race committee. In the second year Knutson hired Seeley and Mike Lindemann as co-directors, a position they held through 2020 when Lindemann stepped out of that role. He continues to serve as a consultant.
After Year 2, Knutson announced he wanted to sell the marathon. A local group of people, plus title sponsor Christie Clinic, won the bid, and ownership of the event changed heading into the 2011 race campaign.
"With the purchase, we got a trailer, about 500 cones and blue sky," Seeley said.
There were 10,000 runners the first year.
"We're like, 'Wow, there really does seem to be an appeal for this,' " Seeley said. "In Year 3 the local ownership group made a lot changes. We moved the 5K to Friday night, added a 10K to Saturday and other events over two days. It just kept growing and growing in terms of local support."
With two weeks to go before race weekend, Seeley calls these days "a joyful grind for me."
"I'm a grinder. I have an incredible staff."
In the realm of sports journalism, she said she is "writing constantly."
"Writing is a huge piece of the million things I do. That all adds up for me. I love reading."
Among her regular reads: "The New Yorker" and "Sports Illustrated." She is in a monthly book club. Her current book, by retired distance runner Lauren Fleshman, is "Good for a Girl," which Seeley called a "memoir and an expose."
Seeley considers getting plenty of exercise one of the most important things she does. She runs, she bikes, she hikes, she works with a personal trainer.
"I like to be outside and be with people."
Seeley knows the importance of sleep, but as race weekend nears, she has been waking up at 3 or 4 in the morning. She is in bed by 9:30 or 10 p.m., though.
"My body naturally kicks into it."
Seeley lost her husband in October 2012 and said her grieving journey is "far from over."
"It's a daily thing I work on."
The Seeleys have two sons — Jake and Paul, both of whom went to school in C-U and graduated from Urbana Uni High. Jake is a PhD climate scientist in the Boston area, and Paul, who graduated from University of Southern California, is in business in Chicago.
"Joe was a big part of our race," she said. "Our race is a big reunion. Both of our kids, my brother, Joe's mom, two sisters and a cousin from Chicago" all attend.
After the race weekend ends, it's a tradition for the family to get pizza and beer from Papa Del's, and Seeley holds an open house on Sunday of race weekend.
Seeley, who is 63, sees herself staying in the C-U area but wouldn't mind escaping the winters.
"COVID shows us we don't need an office to work," she said.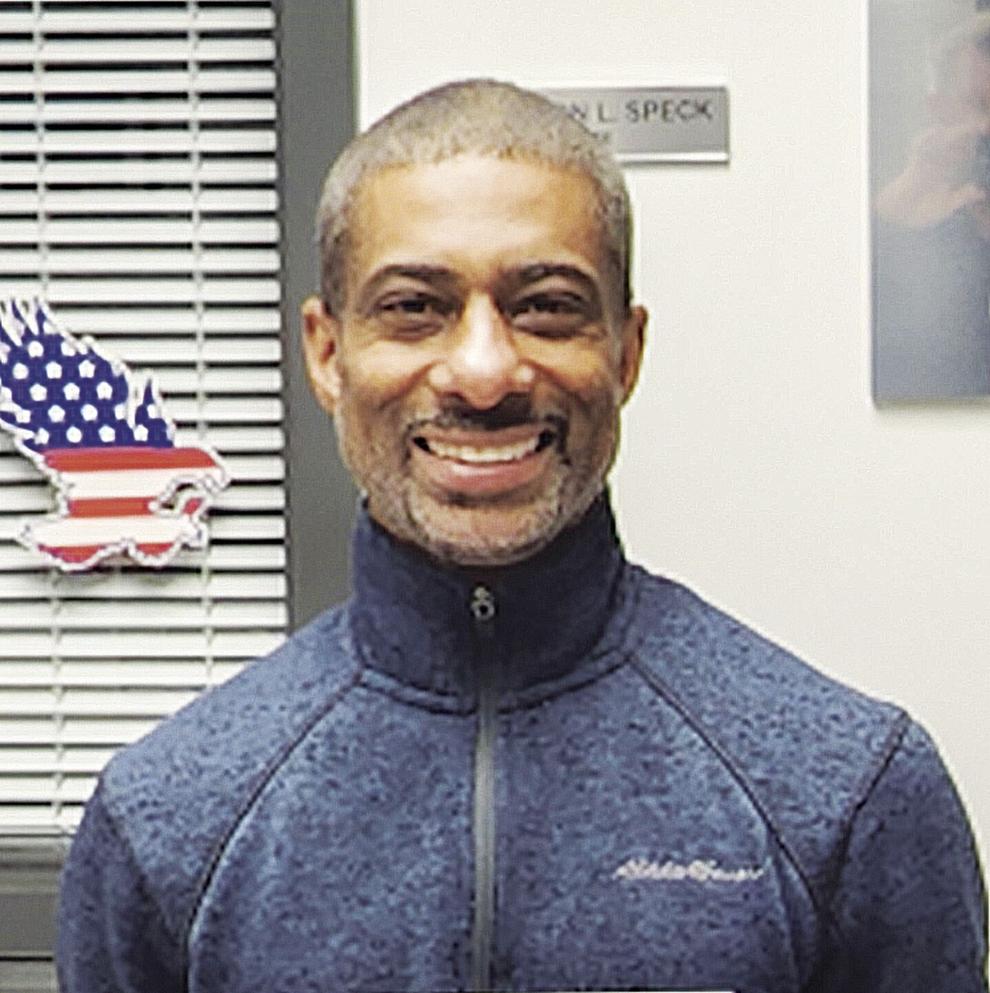 LaPlace honored for life-saving actions
James LaPlace, an operations safety specialist for FedEx Ground, Champaign, is being recognized by the company for his actions to assist a co-worker with receiving medical attention after he experienced mechanical issues with his cardiac device he wears daily while he waits for a heart transplant.
The incident happened when Champaign was experiencing blizzard conditions.
"The 911 operator said they were overwhelmed by the storm and had no more resources to send," LaPlace said. "The most important thing for all of us was to get my colleague to the ER so they could fix the issue while he was in a medically safe place."
LaPlace drove his co-worker carefully to the ER and stayed until he learned he was going to be OK." LaPlace will receive the Humanitarian Award from FedEx Ground, which recognizes team members who go above and beyond for customers, communities and each other.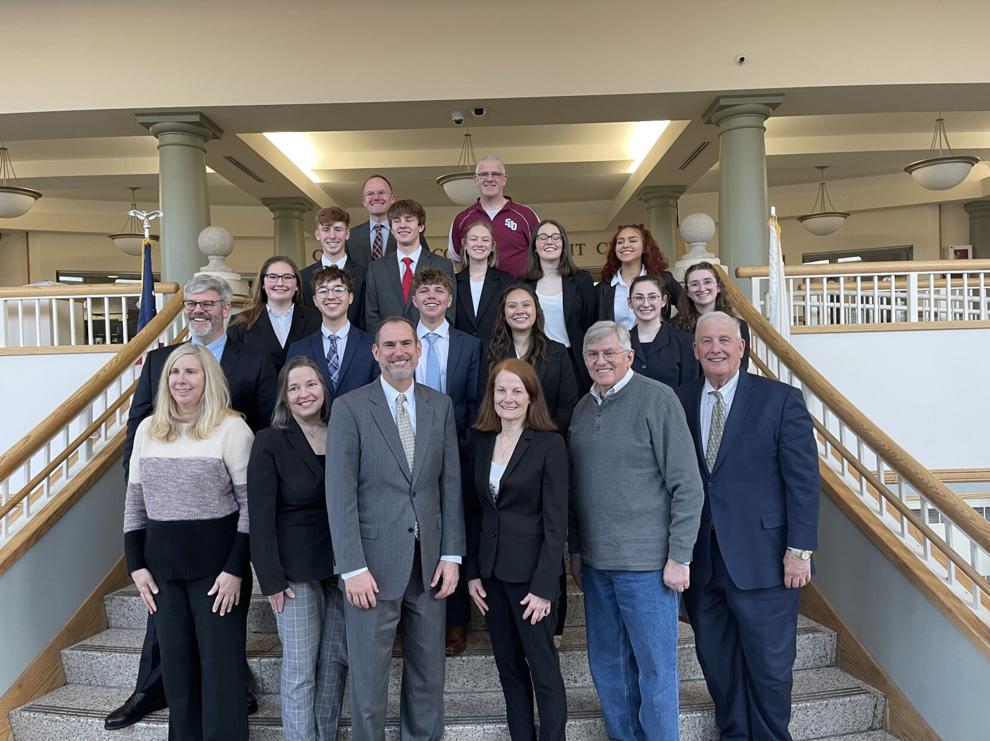 SJ-O Constitution Team hading to D.C.
The St. Joseph-Ogden High School Constitution Team will make the trip to Washington, D.C., this weekend for the We the People National Congressional Hearing finals.
To help prepare for the competition, the students took their full statements out for a practice run in front of judges, who donated their time, at the Champaign County Courthouse. The judges included Heidi Ladd, Brett Olmstead, Chad Beckett and Ramona Sullivan. Also participating were Mayor Deb Feinen, Professor Tom Ulen and Susan Thomas from Braver Angels.
Instructor Marshall Schacht called them "amazing assets to (our) team."
The team has been raising funds for the trip, including a We the Pasta trivia night and a We the Pickleball Tournament.
"Thanks to the generosity of all of our sponsors, the costs of the trip to D.C. are covered," Schacht said.
The team left on Friday. Hearings will be held Saturday and Sunday with a chance for the top 10 on Monday.
"Plenty of fun, sites and engaging conversations about the Constitution award for our 12 students. I can't wait," Schacht said.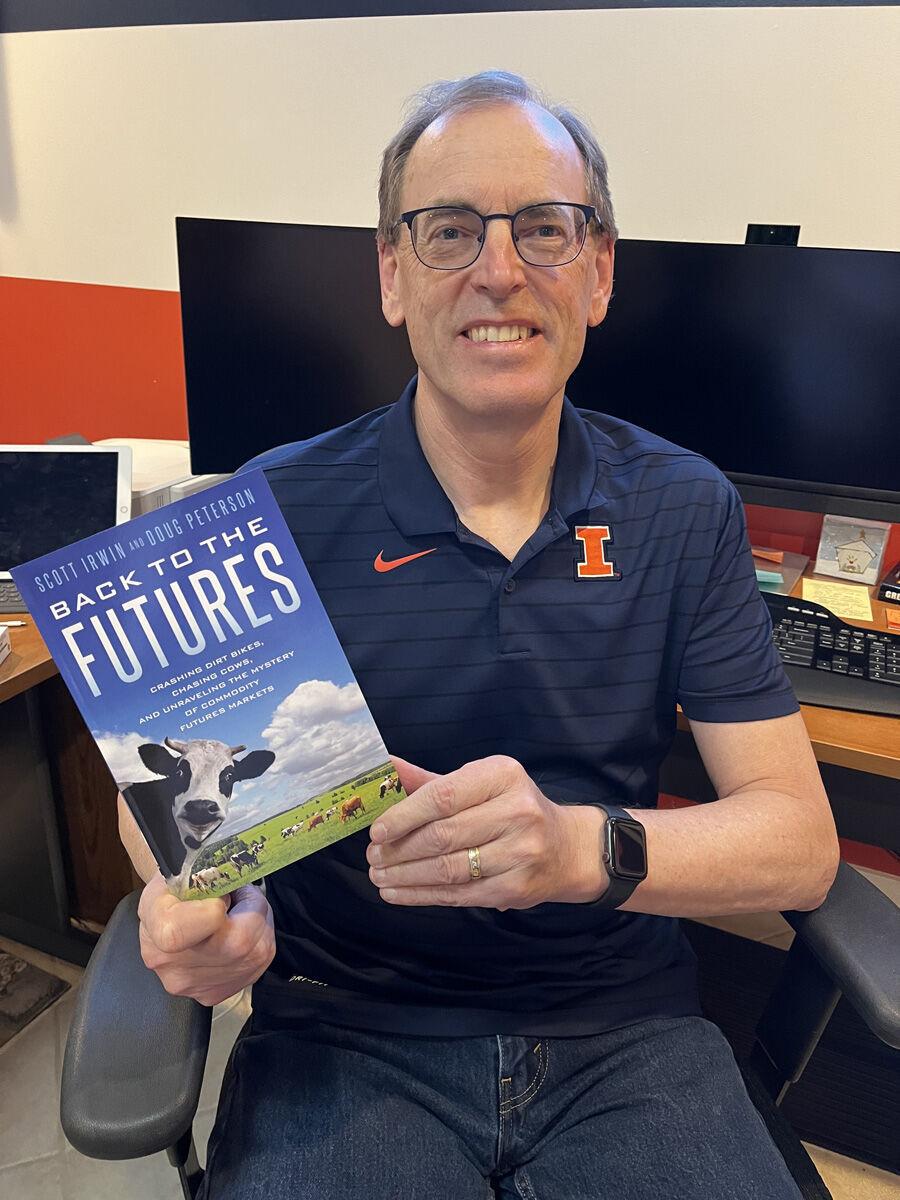 Irwin writes book on commodity markets
Scott Irwin has studied commodity markets his entire adult life.
He brings that interest in the subject, along with a humorous look at his growing up on an Iowa farm, to the pages of a book he has written, "Back to the Futures."
The book will be launched April 19.
A long-time University of Illinois faculty member, Irwin said he wrote the book for a general audience.
"As I like to say, the book ... is unlike any business and economics book you have ever seen before," Irwin said. "I use wild and crazy stories from my life growing up on an Iowa farm to help illustrate fundamental concepts and issues."
Irwin said one of the endorsers of the book may have put it best when he said it was "half memoir, half futures market primer (that is a) delightful story of a farm-kid turned world-renowned professor of commodity markets." He said it "is as entertaining as it is educational."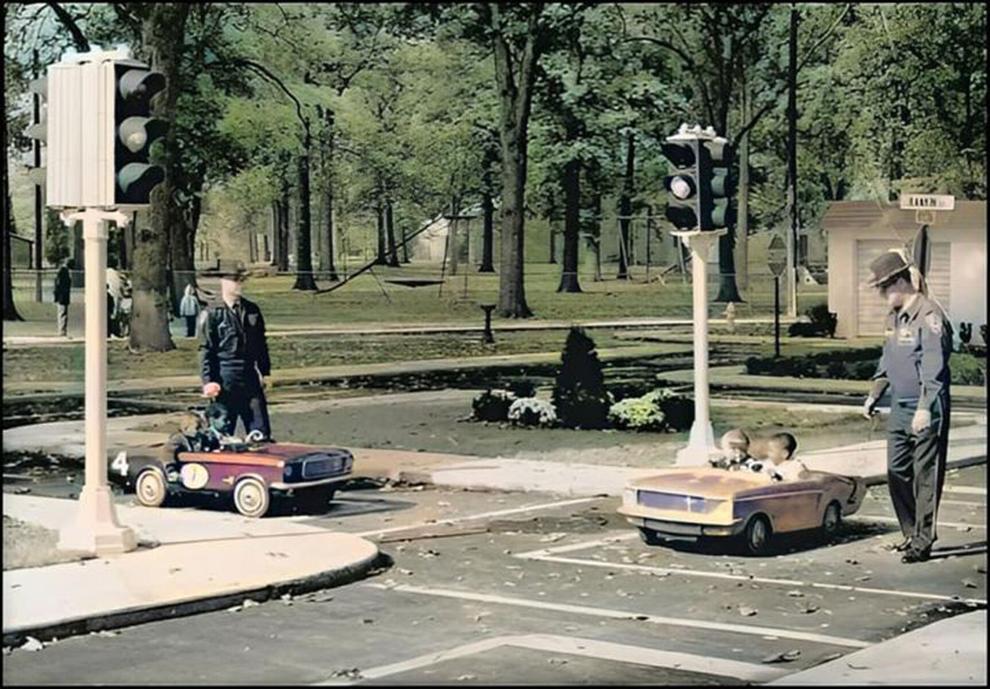 Applications taken for Friendly Town
Danville Police Department is taking applications for Friendly Town.
Friendly Town is designed to teach children safety and consists of five days of instruction for 2.5 hours a day. There will be a morning sessions from 8:30 to 11 a.m. and afternoon sessions from 1 to 3:30 p.m.
The free program is open to any child enrolled in first, second or third grades.
Many topics will be discussed such as pedestrian/bicycle safety, fire safety, stranger danger, cyber safety and bullying. Danville PD school resource officers will conduct classes.
Children will learn about calling 911, using the simulated city to experience "driving" with traffic controls and interacting with other first responders. Certificates will be awarded upon completion of the course.
Safety Town will begin in early June and run through early August. Contact Danville Police Department for more information or to enroll a child.
Honor Roll
On Saturdays, we tip our hats to academic award-winners from our area. Submit information at dhinton@news-gazette.com.
Milwaukee School of Engineering — Matthew Ziegler, Mahomet.
Washington University (St. Louis) Ritu Dave and Maddie Michael, Champaign; Jessica Berkman, Mahomet; Andrew Rudolph, Monticello; Umar Hanif, Savoy; Martin Dalling, Urbana.