Should the Games go on? Ten Summer Olympics gold medalists weigh in
Against the wishes of many in the host city's COVID-wary medical community, the Tokyo Summer Olympics are a go — one year late and sans fans in the stands.
With the scaled-back opening ceremonies set for Friday night — that's 8 p.m. Tokyo time, 6 a.m. our time — Editor Jeff D'Alessio asked gold medalists of Summer Olympics past:
Should these Games go on, and would you have any reservations about competing?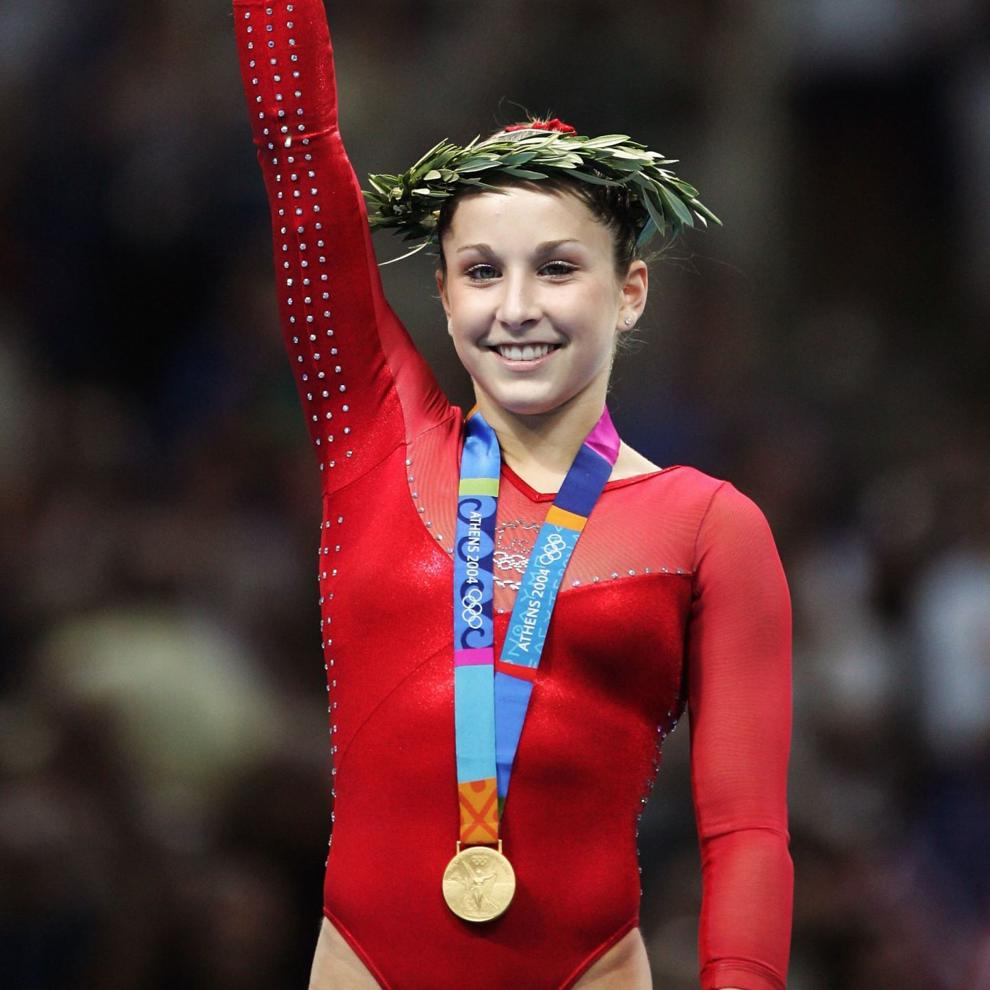 CARLY PATTERSON
At 2004 Athens Games, gymnast became first American all-around champ in a non-boycotted Olympics
"If it were me competing in this Olympic cycle, I would absolutely go. The Olympics only comes around every four years and these athletes put an incredible amount of training, dedication and preparation with this one moment in mind.
"I'm so happy that they are getting to compete and that it wasn't canceled.
"It will definitely be a totally different feel and Olympics without spectators and getting to be around all the fans and other athletes but at least they still get to compete."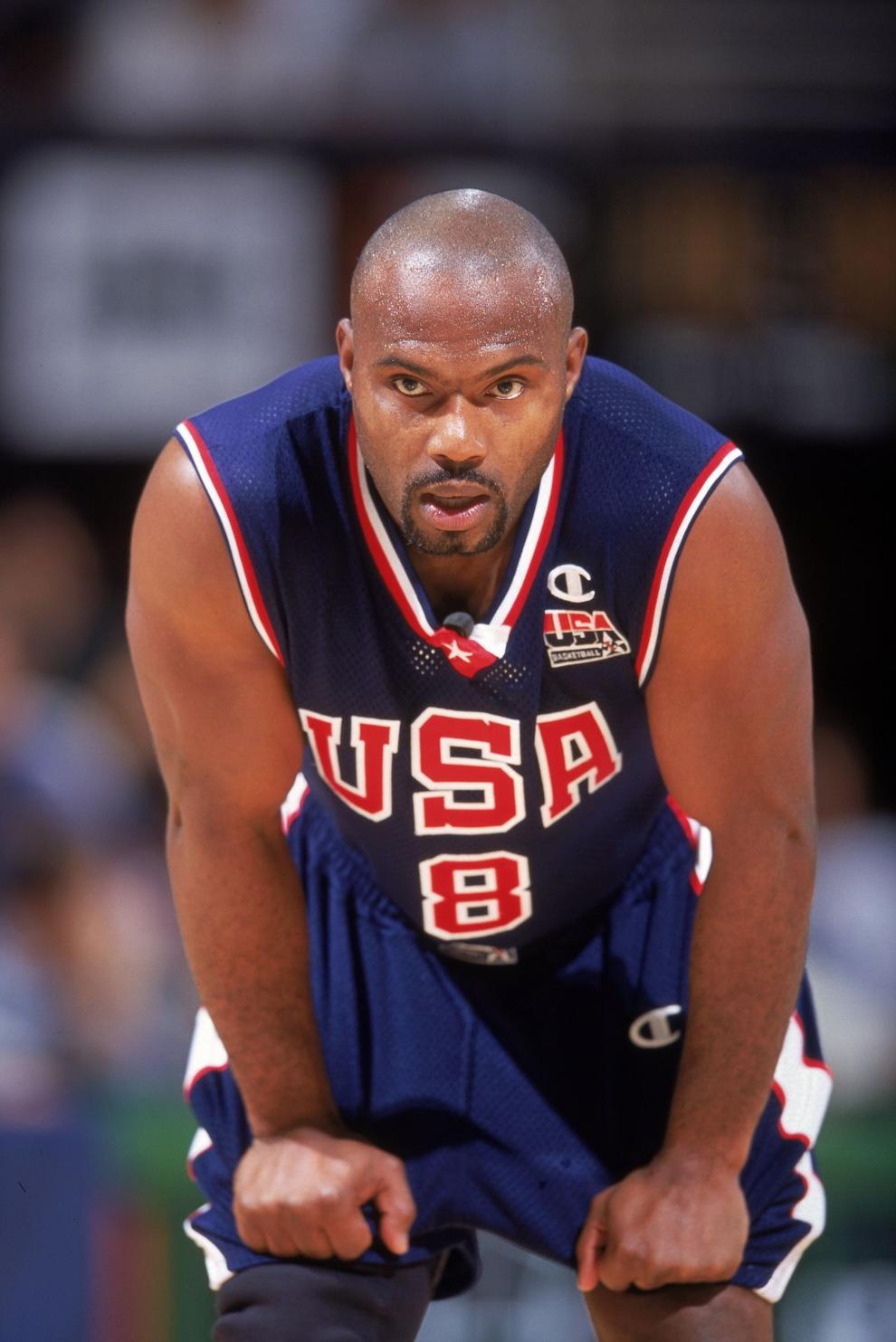 TIM HARDAWAY
Starred on Dream Team IV, which went 8-0 on way to basketball gold at 2000 Sydney Games
"I wouldn't go. With COVID, you can't take a chance.
"I understand that it will be another four years before you get to compete in the Olympics. And if you're getting older, you properly won't qualify again, even though you did this year.
"I also know that Tokyo has built for this but it's just unfortunate that COVID hit at this time. To keep everyone safe, just wait until 2024 and have the next Games in Tokyo. Wait until we don't have to test for COVID — some U.S. athletes (who test positive) can't go or have to leave early and miss the Games, anyway.
"I'm saying this as someone who already has a gold, and I do understand that the athletes may not get this chance again. If I was young, like 20, I would pass. But at 30 and up, I think you can't pass this chance up."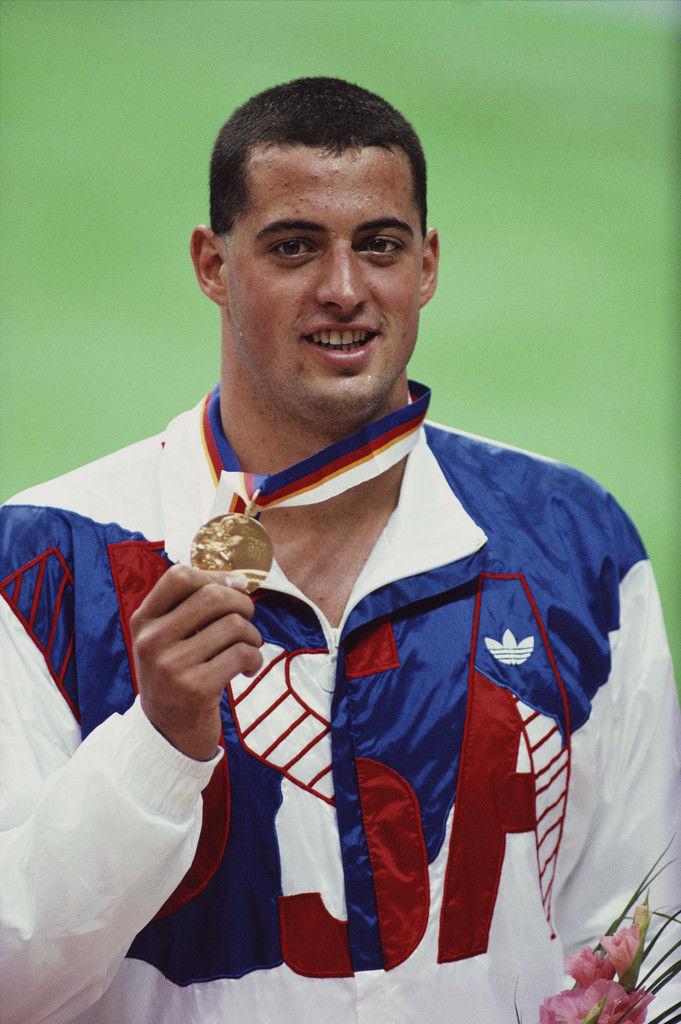 MATT BIONDI
11 Olympic medals — including eight golds — tied with Mark Spitz for sixth-most in U.S. Summer Games history
"Age and maturity levels certainly affect swimmers' perception of the postponed and now 'bubble' Olympics.
"For me personally, in 1984, I was just a little kid and if an adult coach told me it was safe and this is what you needed to do to be safe, I would listen and follow instructions.
"However, going into my third Olympics as a professional athlete, I'm sure my perception would have been very different. Starting in 1988, I was able to make a good living as a world-class swimmer. My income depended upon my ability to compete and to be visible to the public and fans.
"What I find really interesting is that leading up to these Olympics, all major parties except the athletes had an escape plan.
"NBC would renegotiate their contract, the International Olympic Committee would activate their insurance policy, sponsors will no doubt adjust their commitments — and then, what is left for the swimmers?
"For all the professional athletes at the Olympics — the vast majority now — I'm sure it was a very scary year knowing that if the Games were canceled, there would be absolutely no safety net and a minimum of five years of dedication would be for naught."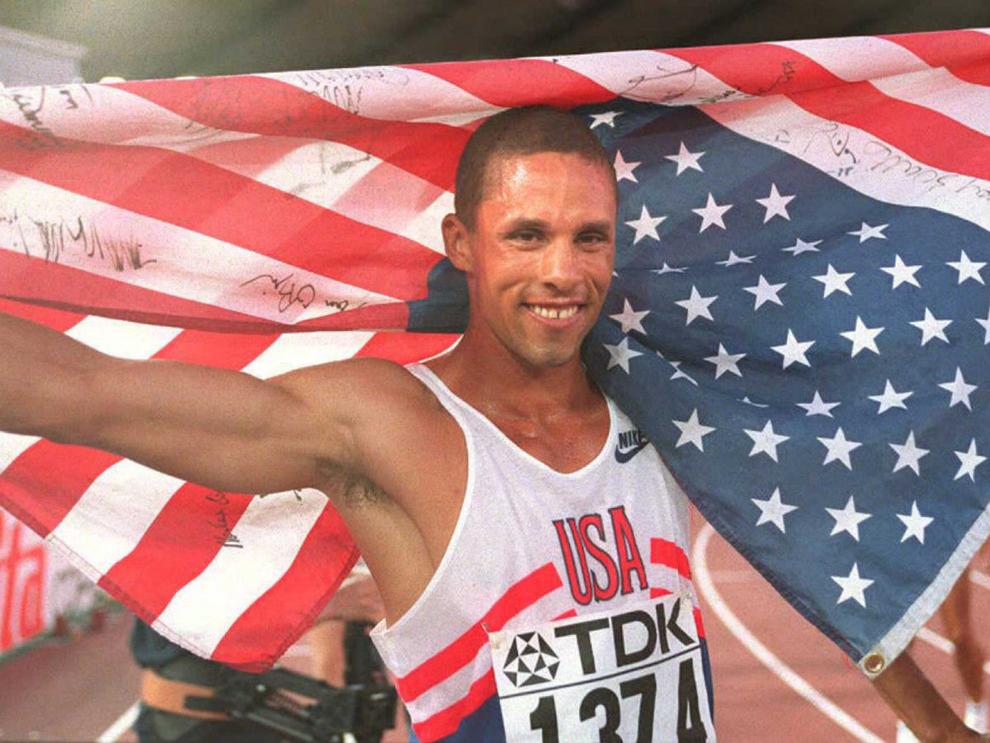 DAN O'BRIEN
Co-star of Reebok's 'Dan & Dave' TV commercial campaign took gold in decathlon at 1996 Atlanta Games
"Even with the health risks, I would compete.
"We have watched all sorts of athletic events with little or no fans in the stands throughout this year. So the fact that it's the Olympics shouldn't matter much.
"As a fan, I say: Let the Games begin."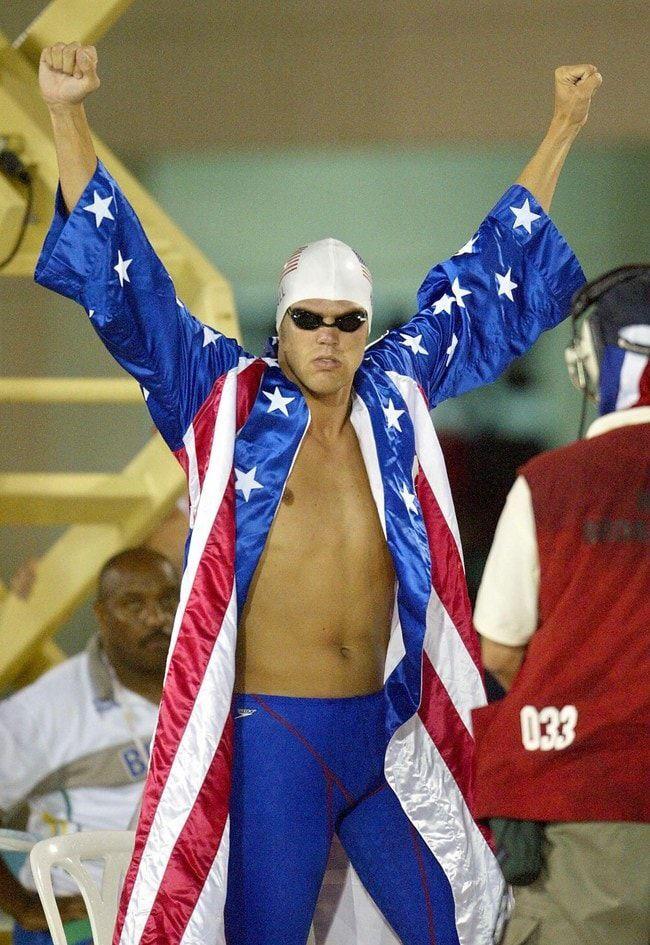 GARY HALL JR.
Three-time Olympian won 10 Olympic swimming medals, including five golds
"The Olympics should be held. A responsible approach should be taken by organizers, providing every precaution to safeguard the health and safety of those in attendance.
"The athletes have the right to not participate, if they feel the risk is too great. And I will admit that the safety of the athletes has not always been the priority focus of sporting event organizers in the past. Even so, the athletes are aware of the steps taken to address risks, and can make a decision for themselves whether or not to participate.
"In the 2004 Athens Olympics, there were concerns about terrorism. I seem to recall there were athletes who chose to withdraw over those concerns. I wonder what that regret looks like. Extra security was brought in to address the concerns.
"We can't allow terrorism, or COVID, to stop us.
"So much work, so much sacrifice has been made by the athletes to realize lifelong goals. Stripping them of this earned honor would be tragic, with dire consequences in terms of ongoing mental health.
"What's inspiring about the Olympic Games are the tales of overcoming adversity, the refusal to allow obstacles to impede life's noble pursuits. Cancellation of the Games by organizers would kick against this Olympic creed among the athletes.
"The decision to not allow spectators already compromises the event in significant ways. Is it the same pressure competing in an empty arena? No. It's a huge benefit to some. Others perform better in front of an audience. This consideration alone changes the results. Historically, all Olympic gold medalists had to perform, and win, with a screaming crowd in attendance. That's part of what makes the task so very difficult.
"We need to adapt. We need to take precautions. We need to do everything we can to minimize risks."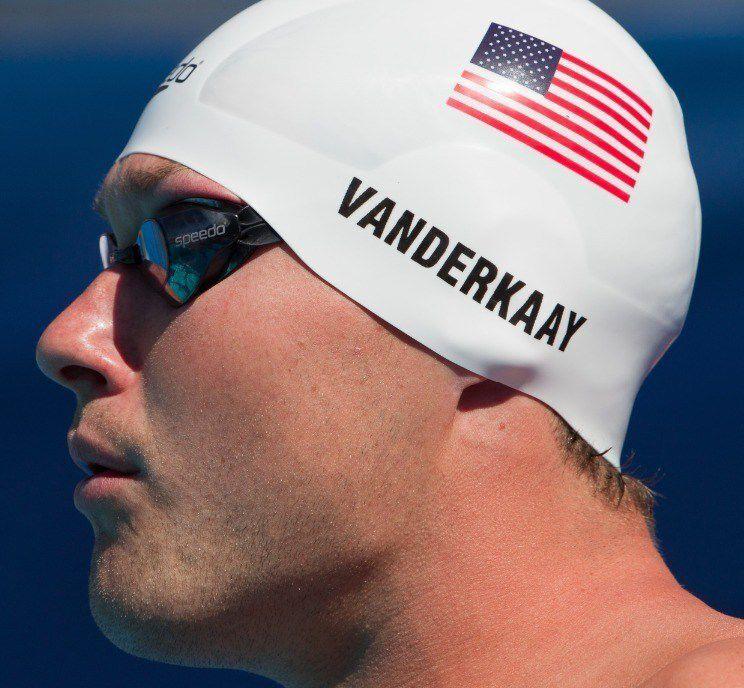 PETER VANDERKAAY
Won swimming gold at both 2004, 2008 Games
"I think the mindset of the world's best athletes is to make the best of the situation. There's so much preparation going into these Games that I think we'll see some really great performances.
"I don't envy officials' position to make the decision but I'm glad the Games are moving forward. In some ways, it reminds me of the resiliency of the athletes."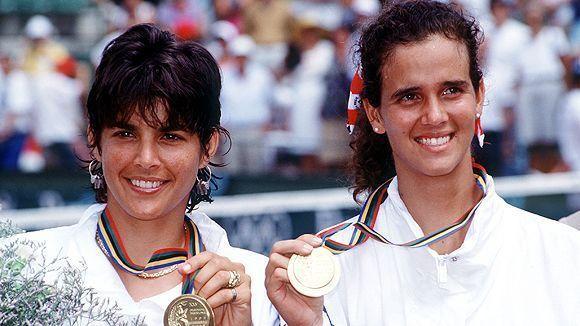 GIGI FERNANDEZ
Teamed up with Mary Joe Fernandez (left) to win gold in women's doubles tennis at 1992 and 1996 Games
"If I could go back to 1992 and 1996 when I won gold medals during the peak of my career, and if a pandemic were to hit that would have precluded fans from attending but I had a pretty good assurance that I would be safe, I would absolutely 100 percent compete.
"We are athletes and we train our whole life for these moments."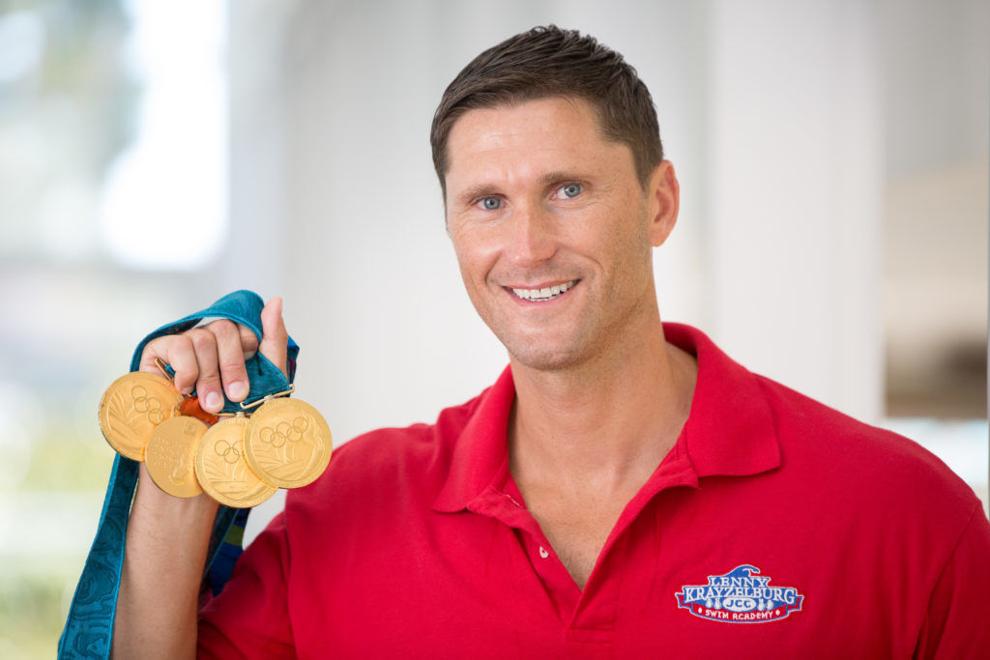 LENNY KRAYZELBURG
Two gold medals in backstroke, two in 4x100 medley relay at 2000 and 2004 Games
"Absolutely 100 percent: the Games should go on. Of course we all understand the importance of having fans be part of the overall experience performing at the Games, but there is nothing else like the Olympics and the accomplishment to be competing in them.
"For most of us, the Olympics is the apex of our athletic careers. We dedicate and sacrifice so much of our lives to towards reaching this goal; there shouldn't anything else that prevents it from happening.
"Considering everything that goes into making to the Olympics, I would definitely take my chances and bet on safety measures that have been put in place will be effective enough to have successful Games."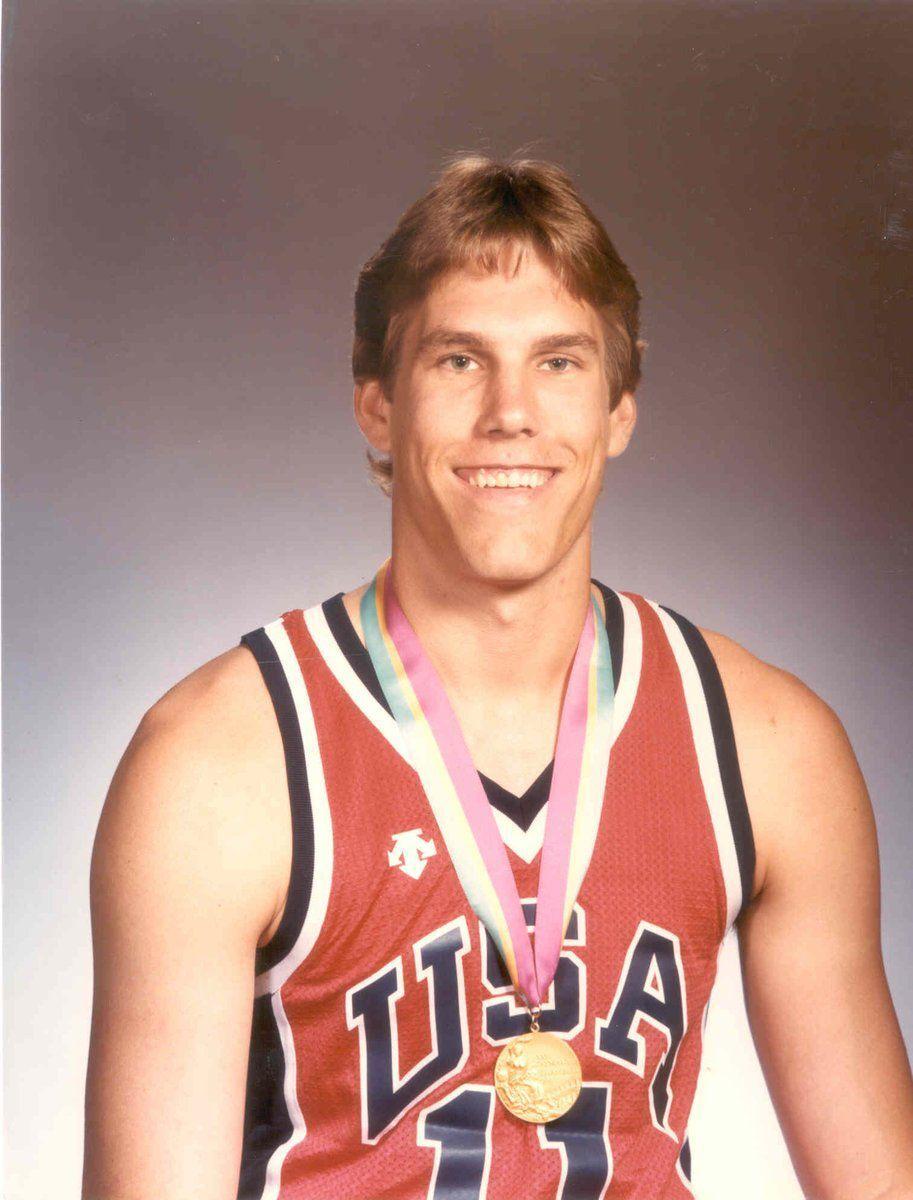 JON KONCAK
Center on last U.S. amateur men's basketball team to win gold — in 1984, coached by Bob Knight
"I support the Games being played, especially after a one-year delay. Most athletes have trained their entire lives for this chance at Olympic glory. The competitors will adjust to no fans and limited contact with family and friends.
"Winning the gold medal in 1984 was the highlight of my athletic career. Playing with Michael Jordan, Pat Ewing, Chris Mullin, Wayman Tisdale and the rest of Team USA, and representing our country, was a dream come true.
"There's risk in everything we do. The majority of these athletes are young and healthy and with vaccine availability, everyone can compete safely. I'm looking forward to watching Team USA in Tokyo."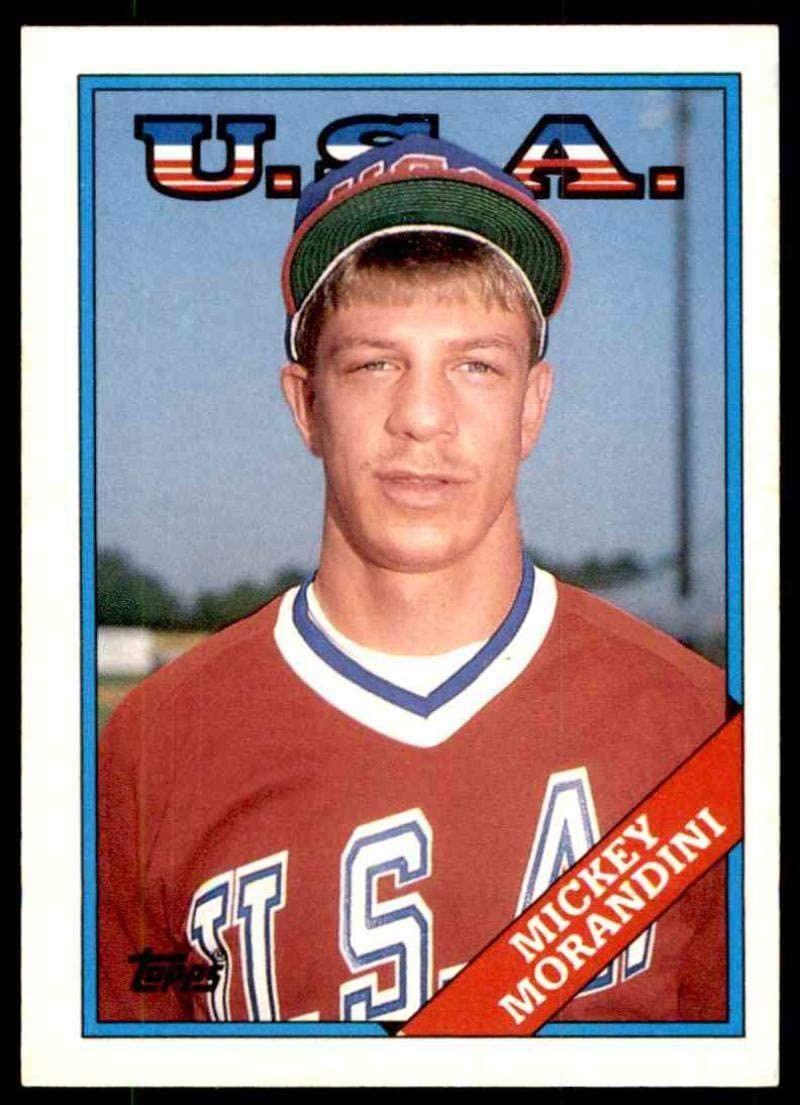 MICKEY MORANDINI
11-year major leaguer part of gold medal-winning baseball team at 1988 Seoul Games
"My stance is as long as I feel the precautions are taken, fans or no fans I am competing for an Olympic gold medal — period."