The Big 10 with Jeff D'Alessio, Aug. 11, 2019
By all accounts, we're happy to report, it's been an incident-free trip since Brad Underwood's Illini touched down in Italy last week. But that's not how it always goes with European basketball, we discovered while asking 10 former Illini to share the most unforgettable horror story from their playing careers overseas.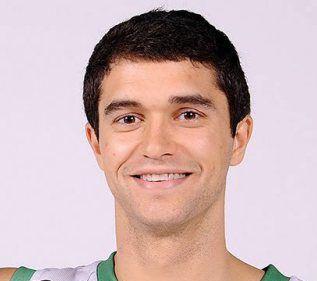 TRENT MEACHAM
2009 Lou Henson Courage Award winner
"My first road game ever in the EuroLeague, the top basketball league in the world outside of the NBA, was against Partizan Belgrade in Serbia.
"We were escorted to the gym by police, and I thought, 'Well, maybe this is typical for Euroleague games,' similar to the NCAA tournament. But when we arrived at the arena a couple hours before the game, we were welcomed by hundreds of fans already riled up. Thankfully, there was a riot squad there to ensure our safety.
"The gym, Pionir Hall, is a historic place. I believe it only seats seven or eight thousand, but 90 percent of the fans were men. There were flares going off in the stands, and the gym was full of smoke. Our bench was covered to shield us from anything the fans could throw at us, but they made sure to pelt us with different objects upon running onto the floor.
"My biggest mistake, however, was when I crossed paths with my wife, Theresa, as I was exiting the court during warmups to go to the locker room, and she was finding her seat. My natural reaction was to give her a quick kiss as we passed. It was 45 minutes or so before the game, but there was enough of a crowd there that saw that move and proceeded to heckle her the entire game.
"There is no violence in the majority of these games, but brawls both in the stands and ones that spill on court do happen. As a visiting team, though, it's a little intimidating just looking at the riot squad there to protect you. It's not easy to stay focused on the game plan when you're thinking, 'Are all those shields and armor really necessary?'"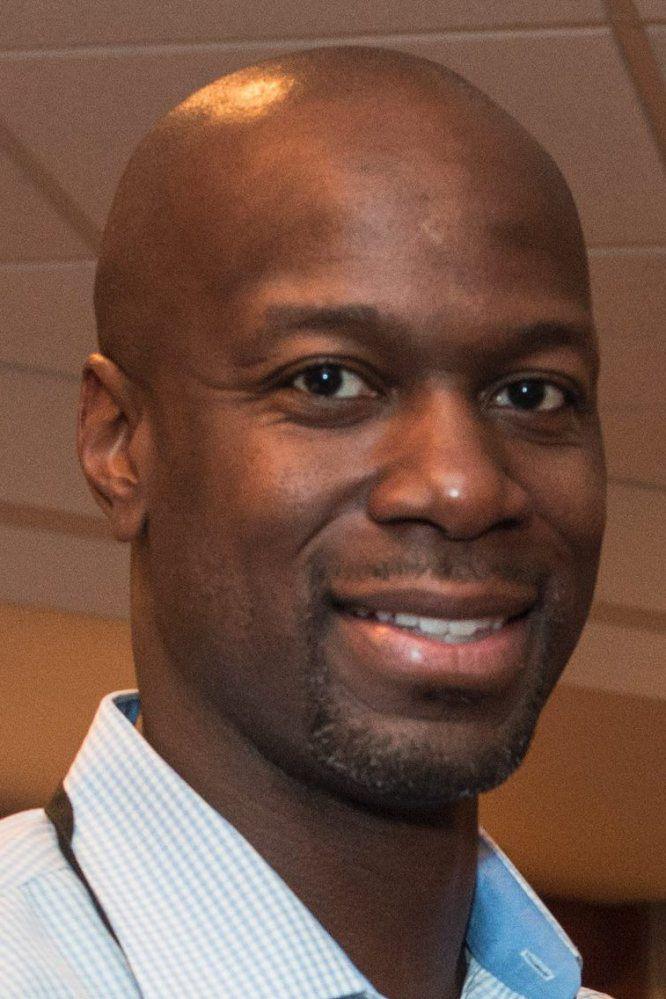 JERRY HESTER
1,415 career points from 1993-98, 18th most at UI
"I played for a team that had never made it to the playoffs. In my first year with this team, we not only made the playoffs but actually won a playoff series.
"That series was the best of five. We were up 2-1 and playing on the road for Game 4. Some of our most loyal fans were so excited about the opportunity of us winning the series that they made the four-plus-hour trip to watch in person. We won so everyone was going crazy.
"After media obligations, I was one of the last players to get on the bus and found our fans there, celebrating with my teammates. About 15 minutes later, we were ready to leave the parking lot, but the fans were still on the bus.
"I turned to my translator and one of my teammates to say we needed to stop the bus so our fans could get in their own cars. Well, my teammate politely told me to look out the window to the far corner of the parking lot. There were about four cars turned upside down, with glass everywhere.
"The fans of our opponent didn't take too kind to our fans celebrating in 'their' parking lot, so they sent a very expensive message.
"Our fans were so excited by the game — and maybe helped by a 'few' drinks — that they didn't even care and were singing songs all the way back home."
BILL COLE
2011 Kenny Battle Leadership Award winner
"I had a pretty easy and fun experience playing in the Manchester, England area. But one thing I'll always laugh about was my first day over there, when I was given a car that I didn't really inspect. They just dropped it off in my driveway.
"I went out later that night after sleeping off some jet lag and was expected to be at the first practice. I soon realized the Audi they had dropped off was not only a stick shift, which I'd never driven, but the steering wheel was on the right, passenger side.
"Once I came to grips with that, I go to pull out onto the road and remember I'm not only driving a stick for the first time but shifting with my left hand, I'm also trying to focus on driving on the left side of the road and master roundabouts going clockwise.
"That first trip was a disaster. I stalled the car about six times in traffic and got called a 'wanker' by angry Brits hanging outside their car to scream at me.
"Luckily, I had an awesome Irish teammate who didn't want to see me in anymore danger, so he took me to a Tesco parking lot and we drilled everything for about an hour. I still made him cringe a little bit on the way home but much smoother sailing after that."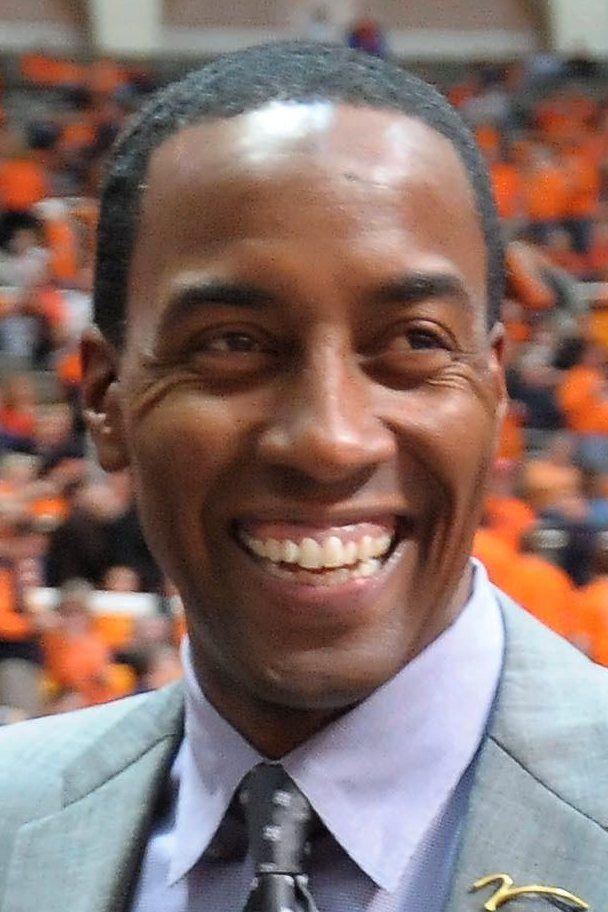 STEPHEN BARDO
1989 Big Ten Defensive Player of the Year
"I was visiting the Palace of Versailles in Paris. I was touring the place with teammates from the West Indies on my Levelois team. We had a great visit to the Palace.
"We were walking along the sidewalk and were waiting at a crosswalk to cross the street. I just remember a long stream of water coming at me. The water hit me in the face and upper body.
"It was from a truck driver, who took a large swig of water and spit it on me. I started to run down the street after him but this was near the Champs Elysee, so it was crowded.
"My teammate didn't understand why I was furious. He said, 'It's only water.' I said, 'Yes, from someone's nasty mouth.' At that point, I realized he hadn't experienced the level of racism I had growing up in the United States.
"It was a demeaning act and one that if I would have caught up to the truck driver, I'm not sure both of us would still be alive."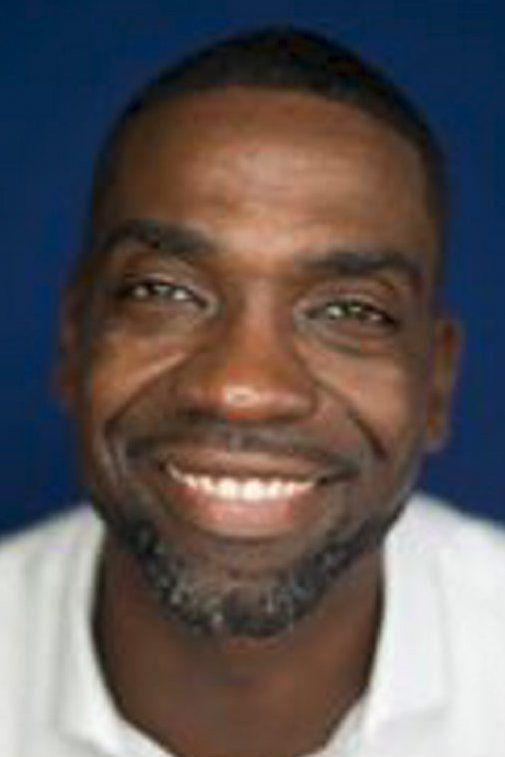 CHRIS GANDY
Co-captain of 1996-97 team, Lon Kruger's first at Illinois
"When I landed in Europe to play for a team in Nantes, France, I found out our coach was big into conditioning.
"When I got off the plane, I went directly to the gym. Everyone said, 'You're just in time for conditioning' and I said, 'OK.'
"Well, they put us in a car, drive us into the mountains outside of town — into the jungle — and say 'Get out. We will see you guys back at the gym.'
"Wait. What kind of conditioning is this?
"But three hours later, we got back to the gym, and the coach said, 'OK, let's practice.' All on concrete. Outside."
MARCUS LIBERTY
1 of 5 NBA draft picks on 1989 Flyin' Illini
"As I was about to play overseas for the first time, one of the guys I used to play with over the summer back in Chicago told me all of the things I'd get — a villa to live in, a Mercedes to drive around in.
"Not bad, I remember thinking. But here's how it all played out.
"I fly in and am still a little jet-lagged when I find out they're driving me straight to the arena for a practice game. If you ever travel overseas, your body is just not in the mode to be moving all around, but they said it's for the fans, a chance to sell tickets for the season.
"I dropped a cool 30 points, and we won, so everybody is all excited. Now, it's time to go check out my 'villa.' Not quite. It was more like a one-bedroom apartment.
"And as for the fancy car, it was a Hyundai."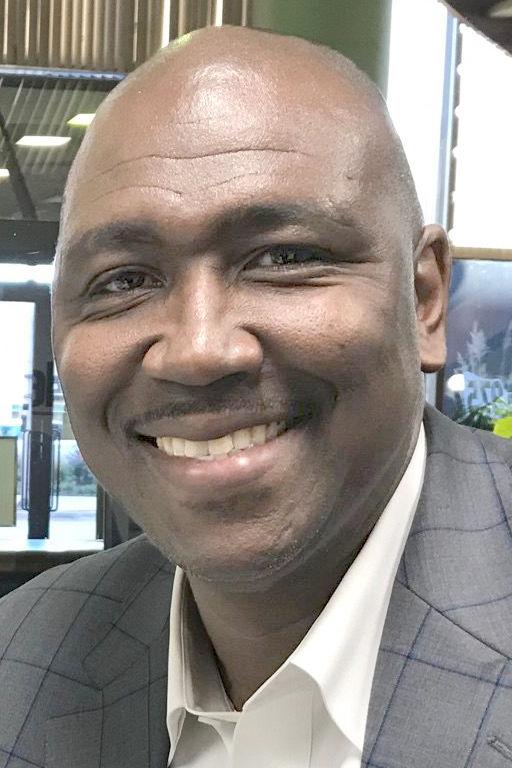 DEON THOMAS
Program's all-time leading scorer
"Istanbul, Turkey, 2003. I was playing for Maccabi Tel Aviv against Ulker during the Euroleague, and we were playing well.
"After a tight game as the final seconds ticked off the clock, the fans began throwing M-80 fireworks and D batteries at us. The security guards had to rush out onto the floor and rescue us.
"This isn't something I'd expect to happen in Italy, but the fans are rabid when it comes to basketball and futball — what they call soccer — in Europe."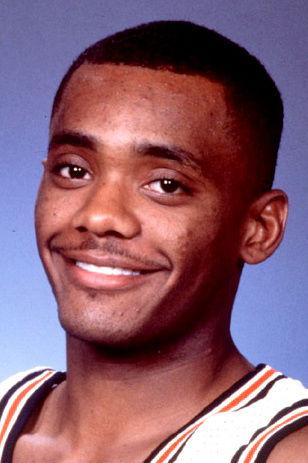 KEVIN TURNER
First-team All-Big Ten in 1998
"I was playing in Poland and had the worst toothache ever, as we were about to go on a 15-hour bus ride across the country.
"It was the absolute worst trip ever. Seemed like the bus hit every bump or pothole that was possible. A true nightmare."
CORY BRADFORD
UI career leader in three-pointers
"I'd just finished my season in Cyprus, and I was home in the states every bit of three days when I got a call to go play in Venezuela. They wanted me there the day before the game, but I had to pack. So I left the day of the game.
"I traveled all day to get to Caracas, and once I arrived, I had another three-hour drive to my city. So I have to go straight to the game. No food but Snickers and chips.
"I finally arrived to the gym during the first quarter, got dressed, started the second quarter and probably had one of the best games of my pro career.
"Since then, I eat a Snickers before a game and at halftime."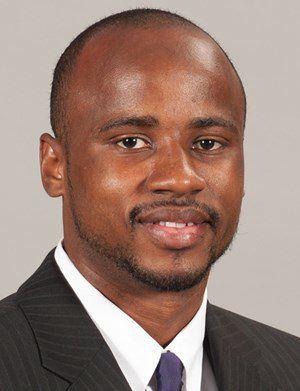 CHESTER FRAZIER
Two-time winner of Matto Award for hustle
"We played a team my rookie season in Gottingen (Germany) where the fans literally spit on us every time we inbounded the ball from the side. I kept my head forward and kept playing, but I'll never forget it.
"We won the game and sat in locker room until the smoke cleared."