From Miranda Lambert to Flo Rida, the Indigo Girls to Jersey Boys, 'tis the season for big-name acts playing big venues in Champaign. We asked a few of them, and other special guests: What do you remember about the first arena/stadium concert you attended?
---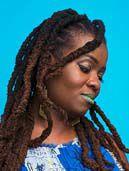 SOMI
aka Laura Kakoma, as she went by at Champaign Central High — long before Huffington Post compared her to Nina Simone, voters gave her the 2018 NAACP Image Award for Outstanding Jazz Album and Krannert booked her for a Feb. 14, 2020, homecoming show at Colwell Playhouse
"The first arena concert I went to was Stevie Wonder at Assembly Hall. I was still an elementary school kid and I went with my dear childhood friend, Kate (Keller) Maggio, and some of my older siblings.
"We were in the cheap seats, so Stevie was a small, magical figure in a valley of lights, sound and audience sing-a-longs.
"I remember marveling at the size of the venue, the mysterious swath of empty seats behind the stage, and the joyful unity of thousands of people belting out the lyrics to 'I Just Called to Say I Love You.'
"More than that, I remember it was a school night. My mom showed up in the aisle before the concert was over to tell us it was past our bedtime and we all had to leave. Hah."
---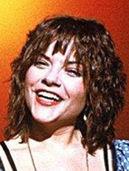 ROSANNE CASH
Johnny's Grammy-winning daughter played Virginia Theatre last November
"My dad is the first person I saw in a stadium. I was very young.
"I remember feeling protective and territorial. I didn't want all these people around me to have my dad's attention or to take him away. I was proud of him, but a little unsettled.
"The first real stadium show I went to besides my dad was The Rolling Stones, in 1972, at the Los Angeles Forum. My dad got tickets for me and three friends.
"We had great seats on the right side, and me and my girlfriend wore long dresses and lots of eye makeup.
"I remember the people around me and I thought everyone was so cool. It was the 'Sticky Fingers' tour and they had some kind of lewd staging — some backdrop or weird set, I can't remember what — and I felt a little shocked and shy about it.
"I also remember we got there really, really early as we were so excited. It was fantastic."
---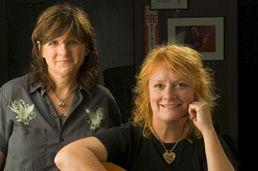 INDIGO GIRLS
Award-winning folk rock duo booked for Nov. 12 date at Virginia Theatre
EMILY SALIERS says: "It was John Denver and I remember the red western shirt I wore because I was so proud of it."
AMY RAY says: "I think my first show was also John Denver — at The Omni in Atlanta — but I don't remember much about it. My favorite arena show is still Prince's 'Purple Rain' tour at the Omni. I remember that one like it was yesterday. I was so moved, I cried the whole show."
---
IRVING AZOFF
Client roster of Danville native, ex-Ticketmaster CEO and music mogul includes The Eagles, Fleetwood Mac, Van Halen, Bon Jovi, Christina Aguilera
"It was August 20, 1965. My dad and I drove to Chicago to Comiskey Park to see the Beatles.
"I remember the big Vox speaker cabinets up and down the first and third base lines. We sat on the third base side and barely heard anything but screaming girls. But it was still amazing."
---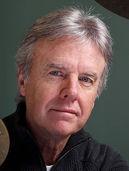 PHIL EHART
Drummer is one of two originals in Kansas, which brings 'Point of Know Return' tour to Virginia Theatre on Oct. 18
"My first recollection of a really big concert was one in which I actually played. It was 1969 at the New Orleans Pop Festival. I was 19.
"Pre-Kansas, I was in a band called White Clover. The thing I remember the most was after playing our set, we walked off stage and sitting there, outside her trailer, was a woman who looked very familiar.
"She waved me over and proceeded to tell me how good she thought we were. She said, 'Don't ever give up. Hang in there. You'll make it big someday. Don't give up.'
"That woman was Janice Joplin.
"And no, we never gave up."
---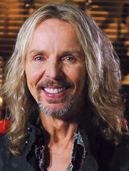 TOMMY SHAW
Front man and guitarist for Styx, which played State Farm Center in March
"My first arena show was in 1964 at Garret Coliseum in Montgomery, Alabama right around my 11th birthday.
"There were lots of acts on the bill: Herman's Hermits, Paul Revere and the Raiders, the Strangeloves, Freddie and the Dreamers, Lou Christie and others.
"I heard people talking about how, if we went outside by the stage door, we might see artists leaving after their performance. I hurried out the nearest door and there was already a crowd there waiting.
"Suddenly, the door opened and someone said: 'It's Freddie and the Dreamers.'
"They pushed through the crowd heading straight toward me. The crowd was pushing me back as they neared.
"Just as they were about to reach me, I tripped over something that buckled my knees and I fell over backwards on the steps inside their bus door.
"When I stood up, suddenly someone behind me punched me in back of the head and I fell out onto the ground and watched them board from that perspective.
"Never been a fan ever since. Who sucker punches 11-year-old fans?
"We headlined that same arena four or five years ago, and as our bus pulled up to the stage door, I realized it's where Freddie and the Dreamers' bus was parked that night. The scene of the crime. Talk about full circle."
---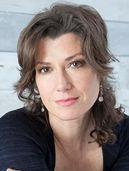 AMY GRANT
Six-time Grammy and 22-time Dove Award winner co-headlined 2014 Virginia Theatre show with husband Vince Gill, one of many Champaign appearances over the years
"The first concert I ever attended was Sonny and Cher at the Municipal Auditorium in Nashville, Tennessee. The comedian David Brenner was the opening act.
"Even though there were four of us at the show — my mom and dad and my sister Carol — I'm certain I was the only uber-fan in the bunch.
"Not too long ago, I was going through boxes from my childhood and found the scrapbook full of magazine clippings about Sonny and Cher.
"Halfway through the album, I found the ticket stub from that first concert."
---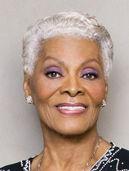 DIONNE WARWICK
First black solo female artist to win Grammy — for 'Do You Know the Way to San Jose,' one of her 56 singles in the Billboard Hot 100
"I was appearing in Paris and friends invited me to go to a concert in Lille featuring Johnny Hallyday and Hugh Avery that was being held in a soccer stadium.
"There were thousands of people and the one thing that I really remember most about that concert was the roar of the crowd — to the extent I never heard a sound the two stars were singing the entire show.
"That was the first and only arena-type show I've ever attended."
---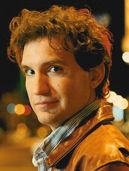 VIKTOR KRAUSS
Alison's big brother, Champaign native, bassist in Lyle Lovett's Large Band since '94
"My first arena show was seeing The Fixx for the 'Phantoms' tour in 1985.
"I went with Sean Smith and Todd Allen to an arena in Bloomington. Since we didn't have driver's licenses yet, Todd was our driver.
"The Fixx was and is still one of my favorite bands. They strongly represented the '80s stylistically but somehow managed to not sound dated after all these years.
"I've seen their show a couple of times since with all of the original band members. They still sound amazing."