Nine days from now, it's Round 2 of the Democrats' two-night, 20-candidate presidential debates, live from Detroit on CNN. To set the mood, we asked 10 influential leaders — including five former Illini — what question they'd ask the field if they had the microphone.
On anti-Semitism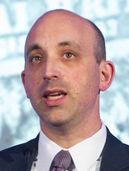 JONATHAN GREENBLATT
Anti-Defamation League CEO served as special assistant to President Barack Obama, directed White House Office of Social Innovation and Civic Participation
"From the synagogue shooting in Pittsburgh to the attack on a Jewish Chabad temple in Poway, California, during the past year we've seen a series of disturbing and violent anti-Semitic incidents on American soil.
"According to ADL data, there's been a disturbing upsurge in anti-Semitic incidents across the country, with an increase of nearly 90 percent between 2015 and 2018. And in 2017, the FBI tracked a 17 percent increase in hate crimes against religious and racial minorities.
"We'd like to know what each of the candidates would do to address, at a federal level and using the bully pulpit of the presidency, this surge in anti-Semitic acts and hate crimes, both in terms of policy prescriptions and in speaking out against hate."
---
On higher education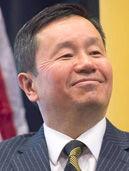 MUN CHOI
1987 University of Illinois engineering grad, now president of University of Missouri system
"Higher education in the United States has benefited from major governmental initiatives such as the Land Grant Act, GI Bill and the STEM investment in response to Sputnik, among others.
"These investments have created dramatic outcomes that increased access and economic impact.
"As president, what kinds of investments in higher education will you make to help spur access and innovation?"
---
On protecting our planet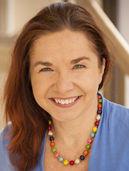 KATHARINE HAYHOE
Climate scientist, named one of Time magazine's 100 Most Influential People, earned her master's and Ph.D. from UI
"Climate change is a threat multiplier: It affects our food and our water, our infrastructure and national security, our economy, jobs and even our health.
"Given such an over-arching challenge, how do you plan to decarbonize our society in a way that is comprehensive, fair and leads us all to a better future?"
---
On health care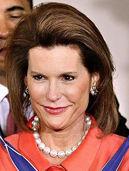 NANCY BRINKER
1968 UI liberal arts grad and 1995 UI Alumni Achievement Award winner founded world's largest breast cancer organization in memory of her late sister, Susan G. Komen
"When it comes to health care reform, we need to be bold and we have to go big. A recent analysis from U.S. federal government says that Americans spent $3.65 trillion on health care in 2018.
"The amount is larger than the GDPs of Brazil, the UK, Mexico, Spain and Canada. That was an increase of 4.4 percent over 2017 and, according to the analysis, things will get even worse. The report in the journal Health Affairs estimates an average annual growth rate of 5.5 percent from 2018 to 2027.
"At this rate, by 2027, health care will be 19.4 percent of the country's entire GDP. This is unsustainable.
"My debate question for each and every candidate running for president: How will your administration balance the need to rein in the growing cost of health care while preserving the ability for each consumer to have the health care plan and doctor of their choice?"
---
On nuclear weapons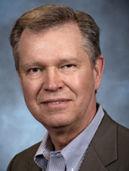 BRUCE GOODWIN
Two-degree UI grad directed nuclear weapons program at California's Lawrence Livermore National Laboratory from 2001-13
"I would ask each candidate how they would sustain strategic nuclear deterrence stability in our rapidly changing world.
"This is important because stable strategic nuclear deterrence has sustained a world without world war for 75 years. This is an unprecedented interval of peace for humankind and we must ensure that it continues indefinitely.
"Two things are challenging strategic nuclear stability. First, rapid technological change such as artificial intelligence, additive manufacturing and hypersonics are bringing unprecedented military threats into being.
"Second, both resurgent and new authoritarian powers are modernizing and/or creating new nuclear weapons and delivery systems, often using these rapidly changing new technologies.
"So, how should the United States respond to these challenges so as to sustain strategic stability in nuclear deterrence while avoiding further international instability?"
---
On the fate of farmers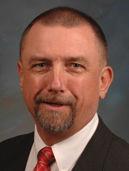 JON DOGGETT
CEO, St. Louis-based National Corn Growers Association
"Many farmers worry that a Democratic president would impose heavy-handed regulations on their farms. How do you respond to that?
"Also, President Trump continues to have strong support from farmers, yet his policies, most notably on trade, have been a mixed bag for agriculture. How would you appeal to this group of voters?"
---
On equity in education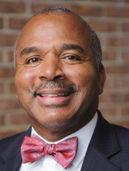 BRYAN FAIR
Chairman, Southern Poverty Law Center
"For most people in the United States, the best pathway to economic security for themselves and their families is educational success.
"Sixty-five years ago, the U.S. Supreme Court held that de jure segregation was unconstitutional as a violation of the equal protection clause. The Court said that if states choose to provide public education, they must do so on an equal basis.
"Despite that landmark ruling, public educational opportunities remain vastly unequal. Pre-K, elementary, secondary and collegiate public educational opportunities vary drastically often by zip code, race and class.
"As president, what will you do to honor the Brown decision's mandate for equal educational opportunity in public education?"
---
On childhood poverty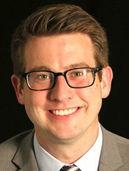 MAX LESKO
National executive director, Children's Defense Fund
"I would ask what candidates would do for the nearly 13 million children in America who live in poverty.
"Poor children are more likely to suffer chronic illness and mental health issues, more likely to struggle academically and drop out of school, and more likely to end up in the criminal justice system.
"They are more likely to grow up to be poor adults with unstable employment, fueling the cycle of poverty into the next generation.
"It is a moral and economic crisis. These children — one in five in America — need leadership and action that will lead to successful adulthoods."
---
On immigration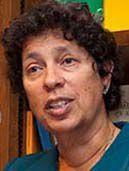 SUSAN HERMAN
ACLU national president since 2008
"We are prioritizing the areas of voting rights, criminal justice, immigrant justice and reproductive freedom. While all are critically important, if I had to choose one, I would ask if they'd commit to using their executive power to restore a measure of justice to immigrants.
"Regardless of who controls Congress and therefore the immigration laws themselves, the president has enormous power to issue executive orders and to have agencies adopt more humane policies.
"Donald Trump, using his executive authority, has initiated a reign of terror for millions of our friends and neighbors; closed America's golden door to desperate refugees on the basis of their race, religion or country of origin; ripped apart families seeking the opportunity to breathe free; and made the hopes of the Dreamers — law-abiding people who were brought to the United States by undocumented parents, have never known another country, and want the opportunity to show that they deserve citizenship — into a nightmare of uncertainty.
"We're not only battling for civil liberties but for the soul of our nation."
---
On the 2020 election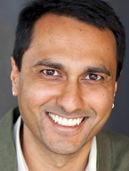 EBOO PATEL
1996 UI sociology grad served as faith advisor to President Obama, founded Chicago Interfaith Youth Core
"My question for the candidates: What's your plan for bringing Obama-Trump voters back into the Democratic fold?"