Tom's #Mailbag, Jan. 17, 2020
Have a question for Tom? Click here
Big, fat, heavy mailbag this week with questions about time restrictions on patient visits at local clinics, Illini football uniforms, congestion on Green Street in Campustown, Trader Joe's expansion, the Champaign Maroons vs. the Danville Maroons and the possibility of a plant conservatory at the University of Illinois Arboretum.
Also, readers have uncovered a photo of a streetcar crossing the UI Quad on the old Oregon Street line.
And we look into the need for a pedestrian crossing in southwest Champaign, a vacant day care in Urbana, a vacant gas station along Monticello Road, a difficult MTD bus stop, the configuration of the newly rebuilt South Prospect Avenue and Biggby Coffee.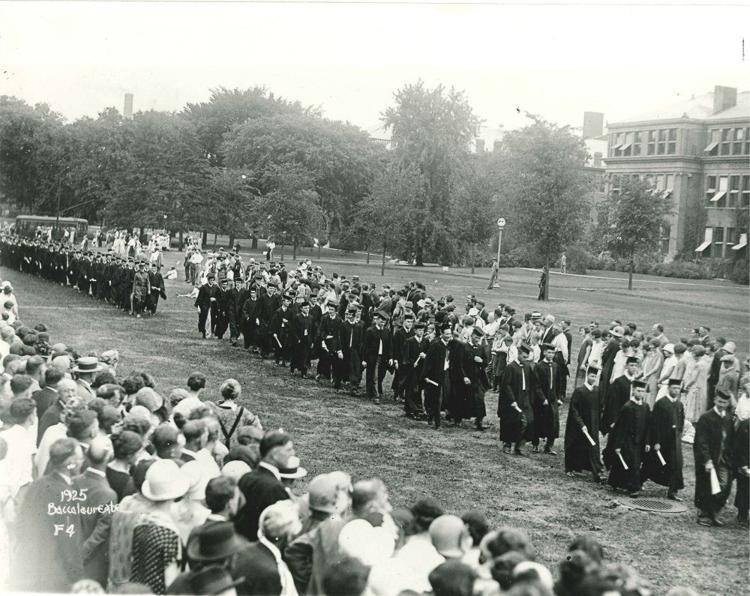 Streetcars on the Quad
We got quite a bit of response to last week's mailbag question about the streetcar line that once ran across the University of Illinois Quad.
More importantly, we got a photograph of a streetcar crossing the Quad during the 1925 Commencement ceremony.
The photo came from Ryan Ross, assistant director of the History and Traditions Program at the UI Alumni Association.
A similar image was sent by Mike Moran. And Connie and Fred Fairchild of Urbana sent a photocopy of a similar photograph.
Bea Pavia, who had written for the Richmond Family Welcome Gallery exhibit at the Alice Campbell Alumni Center, enclosed part of a piece she did about the streetcars on the Quad. Here's a link to the UI Mapping History Project ... here it is.
From Pavia's work ... "Streetcars-trolleys-crossed the Quad back then and offered another favorite means of local travel. In 1909 University officials forced the streetcar line off of Green Street because vibrations caused by the passing trolleys threatened to wreak havoc with "the delicate apparatus" in the Physics Building (the present Materials Science and Engineering Building), then under construction. As a result, the streetcar line was relocated to the Quad of all places: for 20 years, the orange trolleys rumbled across the Quad, periodically bringing to a stop the passing parades on the Broadwalk. The wide sidewalk that crosses the Quad north of the English Building marks the onetime trolley route."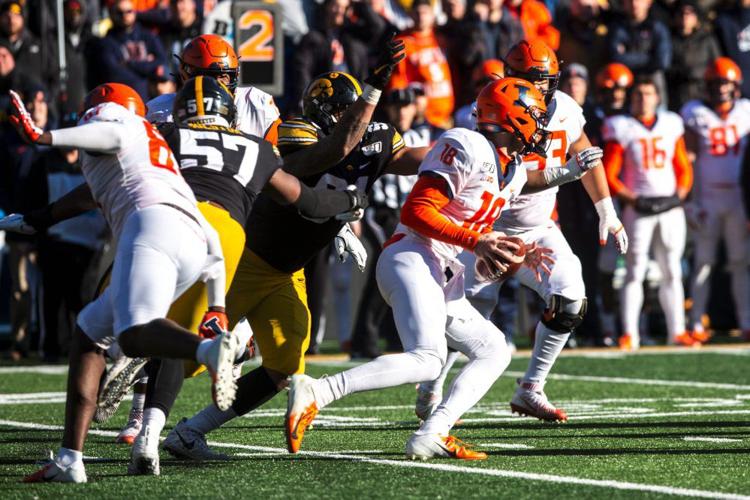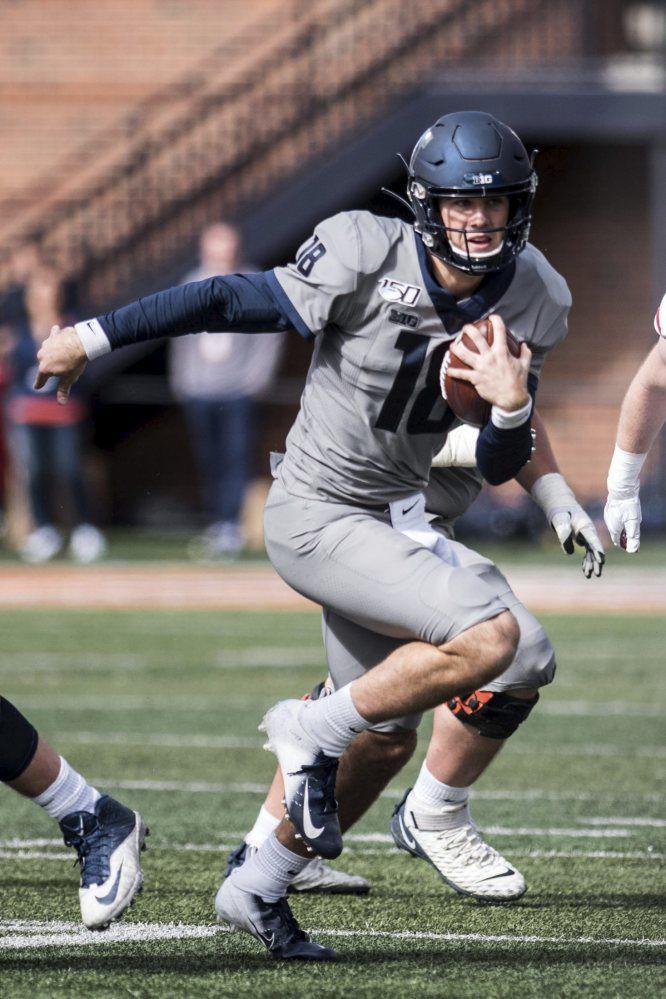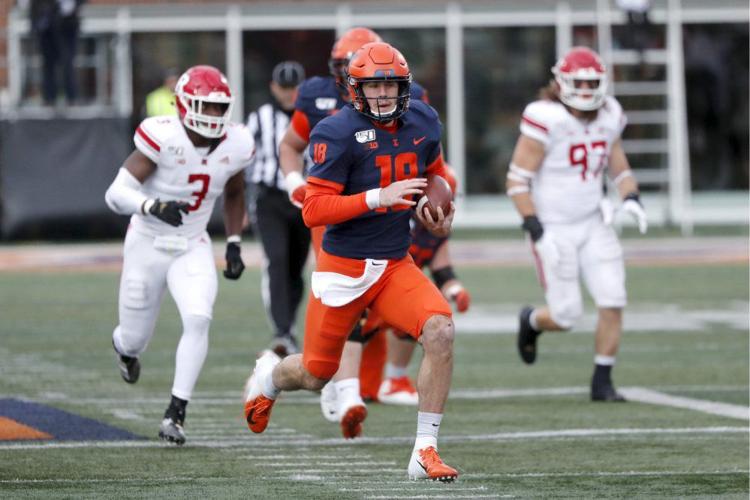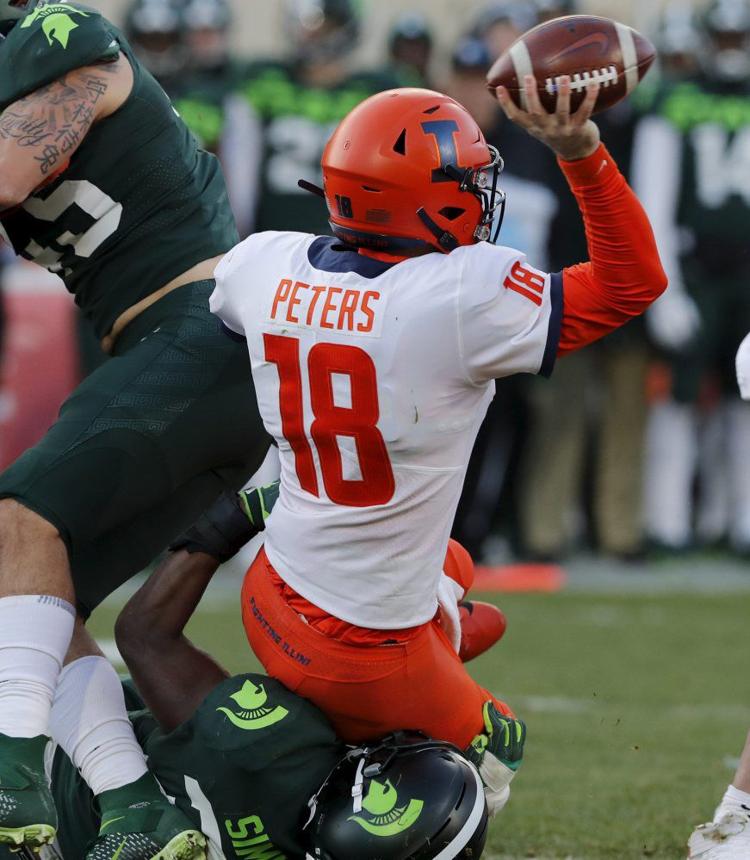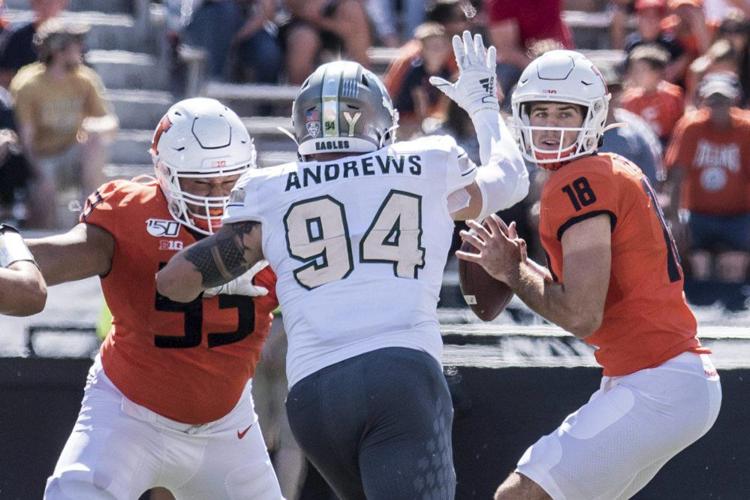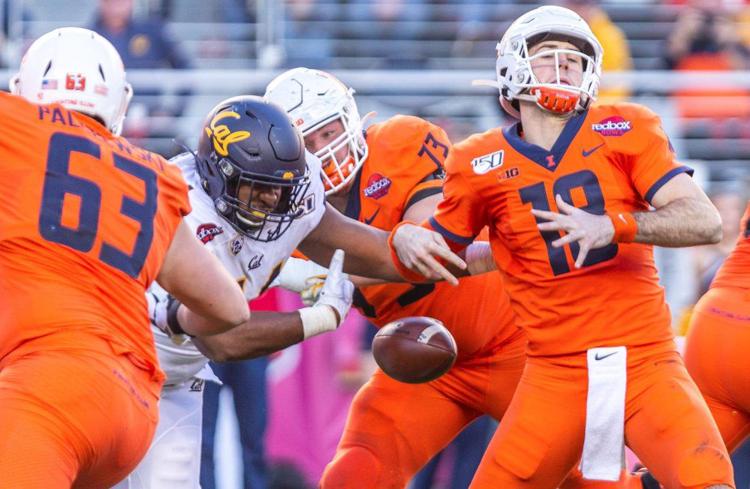 UI football unis
"How many different sets of uniforms did the UI football team use this year, and what is the cost of each change?"
We got the following information from longtime Fighting Illini football equipment manager Trent Chesnut by way of Kent Brown, the UI's associate athletic director (and used photos of quarterback Brandon Peters as examples).
"We have four different game jerseys and pants ... navy, orange, white and gray. The gray top and bottom go together. We only use that combo for Homecoming game. We only have to replace the gray jerseys for the seniors so we do not have to replace many of those," said Chesnut. "The other colors can be mixed and matched as requested by captains/seniors during the season.
"We wore orange jerseys for the bowl game this year so the players get to keep their orange bowl jersey as part of their bowl gifts. Those will all have to be replaced.
"We replace all the white jerseys ... for players who travel every year. Guys that don't travel ... will have same jersey as year before. Pretty much do the same with the navy as well. Guys who play a lot will get a new navy jersey and the old one will become a backup jersey for that player. Pants are replaced as needed. We use the orange pant the most so more of them get replaced than any other color. Some guys may go through two pair of orange pants in a season."
All game jerseys and pants come out of the athletic program's Nike football allotment so they do not cost the university any money. Same goes for any Nike apparel, cleats, footballs, etc., he said.
Green Street gridlock
"I drive down Green Street in Champaign, near Wright Street, at least once or twice a day for work. There are always cars parked in the drive lanes of Green. Oftentimes on the eastbound lane, just east of the lane closure at 6th and Green. Sometimes in the 400 or 500 block of Green, too. These are oftentimes vehicles with either food delivery stickers or ride sharing stickers or lights on them. Is this illegal? I could have sworn this was illegal, and inconsiderate. Does the U of IL or Champaign police have responsibility for this area? How often have they cited people for this behavior in the last 6 months? Do they care. It appears to me to have created quite a hazard, which is spreading down the block toward Wright Street."
The area is technically the Champaign Police Department's jurisdiction, said University of Illinois Police spokesman Pat Wade, but "we all share responsibilities for that section of Green Street. We were having issues with this even before construction started."
Two years ago, he said, the two agencies worked together to crack down on vehicles illegally parked in the middle of the roadway.
"The issue is now exacerbated by the construction. We do ticket vehicles in violation and, in extreme cases, we will call for a tow," said Wade. "We issued 13 such tickets in 2019, and it is likely that there were additional warnings.
"Many people tell us they did not realize it is illegal because they saw other people doing it. It presents a safety issue, especially if there are emergency response vehicles trying to navigate around unattended vehicles parked in the center of the road. The issue is so pervasive that, even when we do extra enforcement, it only reduces the issue but does not eliminate it entirely.
"We recognize it is certainly inconvenient for drivers, bicyclists and pedestrians trying to use that area. But I would reiterate that many parts of campus have traffic challenges, so it is important for everyone to proceed slowly and stay alert whether you are on Green Street or anywhere else in the university district."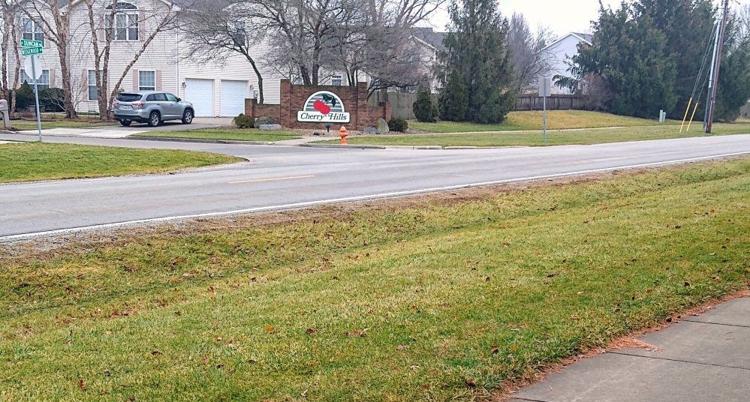 Hazardous pedestrian crossing
"I live in Cherry Hills (subdivision) and like to walk through Robeson West neighborhood. We have tried biking, walking with preschooler and infant in tow, etc., and without walking down to the traffic light, there isn't a clearly safe way to cross Duncan. I wish the city would consider making the neighborhoods more connected by having a crosswalk across Duncan near the Wedgewood Drive entrance to Cherry Hills to Robeson West. Has this issue been discussed, are there plans in the works to add something to aid in the safe crossing?"
"Given the distance between the current crossing opportunities at Curtis and Windsor Roads, there is definitely merit to this suggestion," said Champaign Public Works spokesman Kris Koester. "Unfortunately, establishing a crossing in the vicinity of Wedgewood (or just to the north near the existing trail that extends west into Robeson Meadows) would require a capital project.
"Alterations to the ditch would be required and adequate lighting would be recommended. Absent funding of a stand alone project that would compete for limited capital dollars, the next opportunity to consider a crossing would be with the Duncan Road improvement project currently funded for construction in 2028."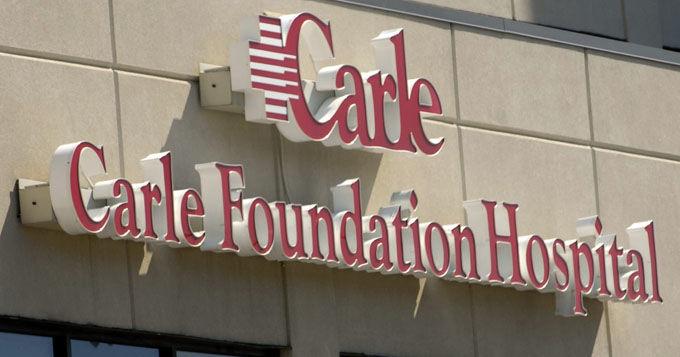 Patient time limits
"Is it true that Carle Clinic is implementing a new limit to the amount of time a doctor may spend with a patient to 15 minutes? If so, what is the reasoning for that? Does Christie Clinic have such a limit?"
We talked to Dr. Aja Lystilia, Carle's associate medical director of primary care, whose office is at Carle Clinic in Mattoon, about changes in Carle's system that have been instituted over the last couple of years.
"The short answer is no. There are lots of different durations of appointments," she said. "Not every visit at Carle id 15 minutes but we have been working really hard to change the way we schedule patients and how prepared we are for patients and how we utilize our team for our patients so that we better meet their needs for their actual visit. We were hearing that it was hard for patients to get in and complicated to get them scheduled.
"So we stripped back everything we did and tried to streamline that for our patients without overburdening our teams in primary care either."
There isn't a single change in policy, said Lystilia, "but we have lots of new processes that we call our Primary Care Optimization. We started looking at our primary care processes in October 2018 and tried to strip down how our patients were experiencing our care from the time that they reach out to make an appointment, through the appointment and to the time until their next appointment."
She said Carle recognized it "wasn't doing a great job of being prepared for what patients need in their visits."
For example, new health issues can arise in between the time an appointment is made for a routine patient followup or physical and the time of the appointment.
"We tried to address that by utilizing our certified medical assistants teams to reach out to our patients before their visit to see what (they might be concerned about). That's so that when they get here we're prepared for their visit instead of being surprised on the back end. That way I might order an x-ray for a patient before their appointment with me so that we can review the results of the x-ray at the time of the appointment instead of backwards. We're trying to get our patients to get their lab work done before the appointment so that we can review the results and make a shared decision about what the next best step is."
Another change, Lystilia noted, "is that we used to schedule out appointments endlessly. If you wanted an appointment in a year we put it on the calendar. But what we found is that we were rescheduling and cancelling patients a lot. We looked at our data and national data about how far out we should be scheduling people so that you're not moving people and having to reschedule and cancel. So we only schedule out patients 90 days. Anything longer than that we reach out when it gets closer to reschedule your appointment."
The process also means that teams of health care professions, not just physicians, treat patients.
"As a physician I may do only a few physicals in a day so that I can see my patients who are transitioning out of the hospital or who have complicated medical problems going on," she said. "So patients may notice that for a physical they can see a nurse practitioner next week but if I want to see Dr. Lystilia it might be a month before I can see her. It's so that we can keep physicians available when complex problems are happening."
That means dieticians, pharmacists and health coaches get involved in patient care.
"They may notice more people engaging in their care whereas it might have been all just the physician doing that in the past," she said. "We're utilizing the whole team."
Finally, she said, the new processes should mean improved access for patients who have acute medical issues.
"That wasn't our reality previously for most providers," she said. "All of our teams have appointments no further than three days out for acute problems. That's been a big change for us and hopefully will allow us to do a better job of caring for our patients."
As for time restrictions on patient visits at Christie Clinic, spokeswoman Melissa Tepovich said, "Christie Clinic does not set time limits for provider visits."
UI plant conservatory
"Has any consideration ever been given to building a plant conservatory on the site of the Arboretum? When my wife and I lived in Chicago, we loved visiting the Garfield Park Conservatory and the Lincoln Park Conservatory, especially during the winter months. I think a conservatory would be a perfect fit at the Arboretum, and would be a big benefit to the Champaign-Urbana community. I also think it would provide the plant sciences department with some unique learning opportunities."
Maybe.
Kevin McSweeney, director of the University of Illinois Arboretum, said the Arboretum "will soon be engaged in a master planning process. The need and scope for new and upgraded facilities will be addressed as part of this process. There has been informal discussion about incorporating a conservatory or solarium into one of the new buildings."
McSweeney noted such a facility "would be wonderful but would involve considerable expense not just for construction of a conservatory, but for support of a full-time professional horticulturalist to oversee planning and management of the facility along with additional funds for maintenance and procurement of suitable plants."
In the meantime, he said, a small conservatory is housed in the Plant Sciences Laboratory on campus adjacent to Turner Hall.
"This hidden gem is open to the public, Monday through Friday from 8 a.m. to 5 p.m. Well worth a visit, especially during the winter months," he said.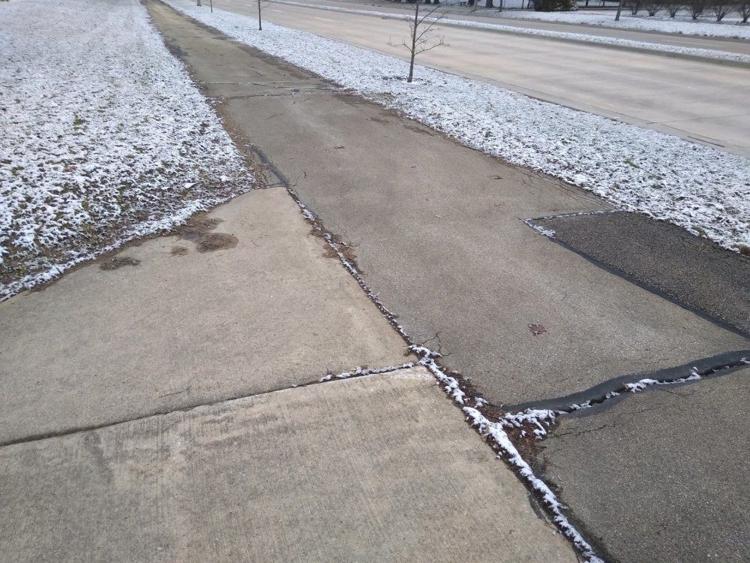 Meadowbrook Park surfaces
"Just curious why the sidewalk on Windsor Road in front of Meadowbrook Park is asphalt instead of concrete. The rest of the sidewalks in Meadowbrook are concrete. Does the city have any intention of making the sidewalk consistent with the rest of the park. I do enjoy running and walking in the park."
The park property and the perimeter sidewalks were separate projects overseen by separate entities about 25 years ago.
The city of Urbana constructed the asphalt sidewalks while the park district built the concrete walks.
"The asphalt bicycle/pedestrian trail parallel to Windsor Road is part of the city of Urbana's trail network," said Tim Bartlett, executive director of the Urbana Park District. "Some of that infrastructure was installed at the time when the main trails were installed at Meadowbrook Park — around 1994 — with funding from a joint transportation grant to fund both park and city trails.
"The Urbana Park District bid our trail work for both concrete and asphalt. Recalling, the bids were a bit higher for the concrete trails but, the longer-term performance was projected to be much greater. The (park) board recommend we accept the bids for the concrete trails for the park portion of the work. The concrete trails have held up really well over the years. We did experience some 'joint heaving' after about five years of the trails being installed. The affected joints were replaced and we have not had any issues with them since. In the UPD's experience most concrete trails hold their integrity and perform for a longer period of time between replacements than asphalt."
Carol Mitten, Urbana's city administrator, said the city has no plans to replace the perimeter sidewalks around Meadowbrook.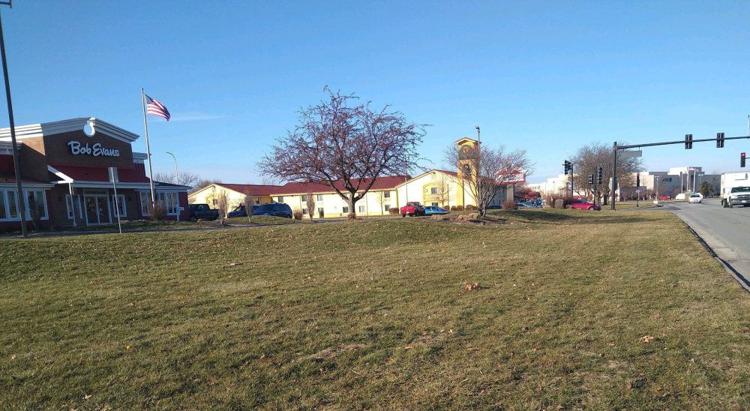 MTD stop
"There is an MTD bus stop on the northwest corner of Neil Street and Anthony Drive in front of Bob Evans (restaurant) that appears to not have any sidewalk accessibility. I saw a gentleman have to use his wheelchair as a walker through the grass in order to access that particular bus stop. Has the city examined accessibility near bus stops in order to better accommodate patrons that utilize various mobility aids?"
Karl Gnadt, managing director of the Champaign-Urbana Mass Transit District said, "Unfortunately, they are correct that there are locations in our community that don't have a built-out sidewalk network. If the District installs an amenity at a bus stop, like a shelter, then ADA requires us to make it accessible. But existing, non-accessible stops aren't required to be made accessible until a change is made to them."
Now that the MTD has instituted "designated stops" — it used to stop virtually wherever a rider wanted to leave the bus — "we are in the process of evaluating which stops will receive amenities in the future. However, that work is on-going and dependent on availability of funds. And a location like this one will be extremely expensive to upgrade because it would mean building a sidewalk from scratch."
There is no sidewalk leading to the street corner.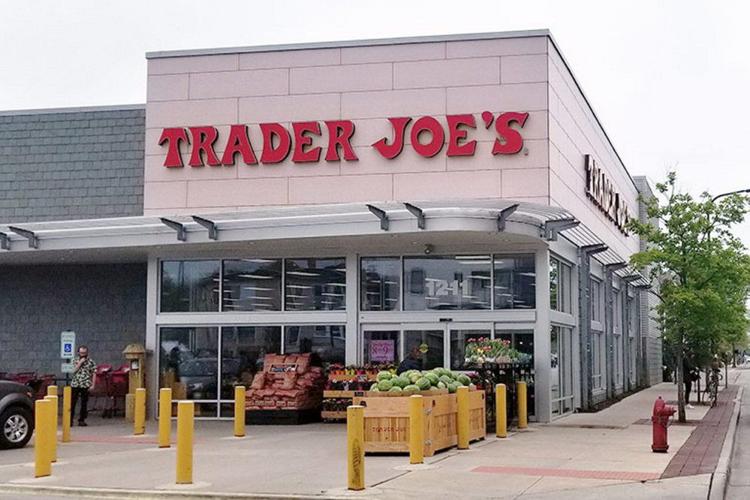 More Trader Joe's?
"Are any other downstate Illinois communities in the running for a Trader Joe's?"
"We're still in the very early stages of planning," said Trader Joe's spokeswoman Kenya Friend-Daniel. "We hope to have more information in the coming months and look forward to sharing additional details at that time."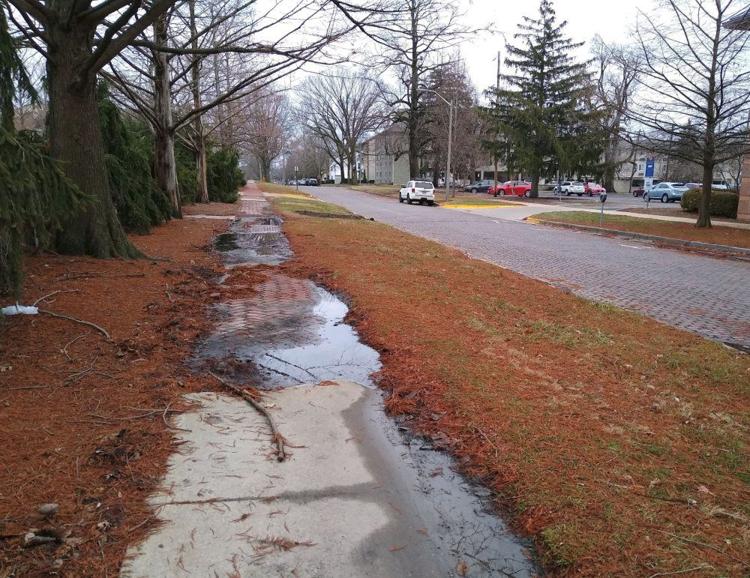 Sidewalk concerns
"This sidewalk runs from Goodwin to Harvey Street along Clark Street in Urbana, across from the north side of Campbell Hall. It is often underwater or iced over. Is the city of Urbana or the University of Illinois responsible for maintenance of this sidewalk?"
Some good news from Steve Breitwieser of the UI's Facilities & Services: "We are aware of the current condition of the old brick sidewalk on the north side of Clark Street near Campbell Hall. This sidewalk segment is scheduled for repair this summer.
"Presently, the use of the concrete sidewalk directly north of Campbell Hall, along with adjacent sidewalks located on Harvey Street, Main Street, and Goodwin Avenue, is recommended when inclement weather affects the brick locations."
Maroons vs. Maroons
"At one time Danville High School's moniker was the Maroons. Is it true they changed it to Vikings when Champaign and Danville ended up in the same conference?"
Something like that.
According to the "About Us" page on the Danville High School website, the school colors of maroon and white were used as early as 1906, but no one remembers why these colors were chosen.
"When the Big 12 formed, the conference had to approve both Danville and Champaign having the same colors. Both schools were also known as the Maroons at that time."I found a 1958 News-Gazette story about how the various Big Twelve Conference teams had fared that year and Danville was referred to as "the eastern Maroons." Champaign presumably was the western Maroons. (The othermembers of the Big Twelve that year were Peoria Central, Pekin, Urbana, Springfield, Mattoon, Bloomington, Peoria Manual, Lincoln, Decatur and Springfield.
"DHS was first known as the Maroons, then for short periods of time, the basketball team was called the Silver Streaks," The Danville High website says. "In 1960, DHS's nickname became the Vikings. An effort to change the colors from maroon and white to light blue and white in the 1960s was unsuccessful and the school returned to its original colors."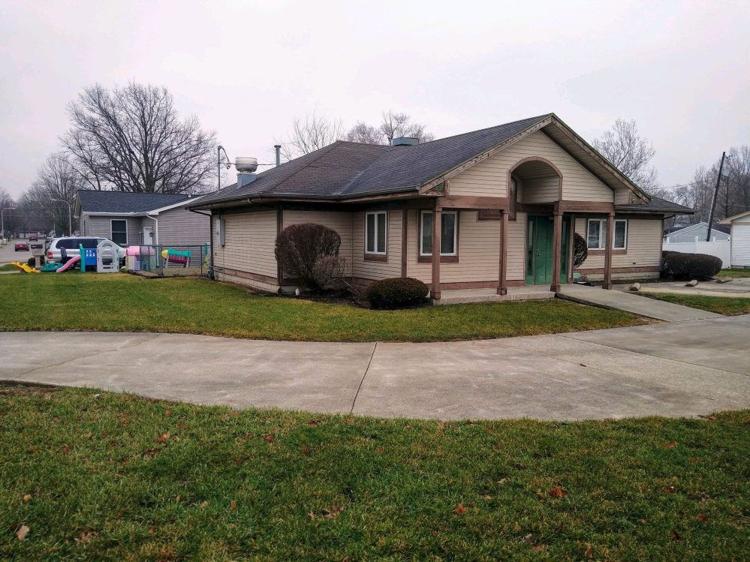 Urbana day care
"Regarding the Peter Pan Daycare at Harvey and West Eads streets, Urbana. Twenty-five-plus years ago this building operated as a day care center. The neighborhood association was told at that time (when most of that little stretch of neighborhood was rebuilt) that the center could be easily converted to a single family unit if it ceased to be used as a day care. For over 20 years now I believe that building has sat vacant. The landscape is kept up during the growing season, but the building itself is showing signs of neglect. Can you check into who is responsible for this building and what are the plans, if any, to resume its function as a day care or convert it into a single family dwelling?"
"We are not aware of any plans for the site," said Lorrie Pearson, Urbana's director of community development services. "In response to the concern over the condition of the property, inspectors looked at the site from the public right-of-way and did not identify any visible code violations.
"If conditions change, or if there is an issue that may not have been visible from the street, complaints may be submitted to us online or at 384-2444."
Monticello Road gas station
"Concerning the closed gas station on Monticello Road, off exit 229 on I-57, for months, it was said to be 'closed for remodeling.' Is this really going to be remodeled or is it closed for good? If closed for good, are there any plans for the property?"
This one might take a while to shake out. The former Marathon gas station is owned by a trust at the State Bank of Illinois in West Chicago. And its property taxes were sold last month at the county tax sale, an indication that the property owner was delinquent in paying taxes.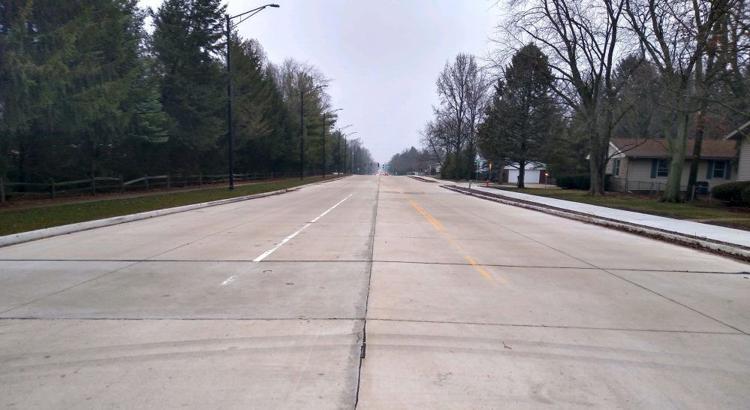 South Prospect configuration
"A section of South Prospect Avenue was recently reopened. Striping has not been completed except for the middle turning lane. It appears there has been some errors in setting the curbs on the outside of this new section of Prospect. There appears to have been room for an additional 2-4 feet of width. As the curbs are currently constructed, there is approximately 45 feet of total width. The minimum lane width in urban areas is 9 feet. With two lanes north and two lanes south and a lane for left turns, all of these lanes would be at the very minimum of 9 feet each.
"The current striping is at 11.5 feet for the center left turn lane, which is far wider than necessary for a left turn lane. With this center lane striping as wide as it is .. this leaves only 16.5 feet for the northbound lane(s) and 16.5 feet for the southbound lane(s). This is far wider than necessary for one lane and dangerously narrow for two lanes. What is the explanation?"
"Your reader has an eye for detail," said Champaign Public Works spokesman Kris Koester. "Prospect Avenue, like a few of the other large projects this summer, did not achieve 100 percent completion before winter wrap up.
"As for the matter of the curbs and width of the street/lanes, there will be on-street bike lanes on each side of Prospect, from Windsor Road to Curtis Road. The remainder of the driving surface will be divided up between a northbound lane, a southbound lane, and a center bi-directional turn lane. Due to winter weather, permanent striping was not completed in the fall. The temporary pavement markings will come up and the permanent markings, including the bike lanes, will be completed during the 2020 construction season."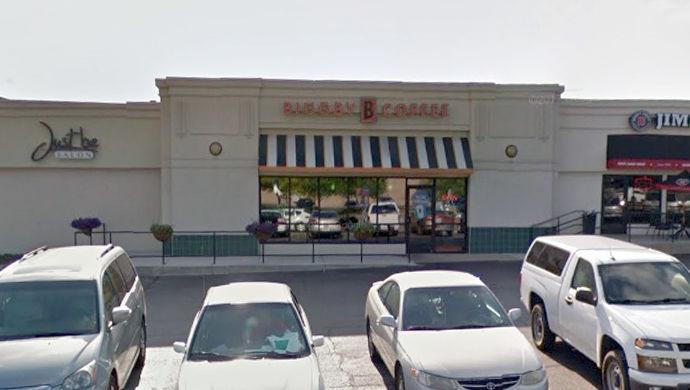 Biggby revisited
"There were three Biggby (Coffee) locations. The last one closed on Mattis around the same time Starbucks opened. Any chance they reopen somewhere or not at all?"
Jim Goetz, who had the Biggby franchise in Champaign-Urbana, now operates a Biggby shop in Indianapolis and said he plans to open four more this year.
"I want to thank you for reaching out to me regarding this question. When I left the Champaign area it was pretty emotional for me and I did a poor job advertising the opportunity that exists for someone else here in Champaign," he said. "During my eight years in Champaign I did create a loyal Biggby Coffee nation and I felt horrible leaving because I felt like I was abandoning all my faithful and loyal customers.
"The reason I closed was not because Biggby Coffee couldn't be successful in Champaign. The primary reasons I left was the opportunity I had in developing Biggby Coffee in the Indianapolis area and that my location on Mattis Avenue needed a drive-thru in order to be competitive. I feel with a local owner and the right spot, a drive-thru, there is a large enough demand for Biggby Coffee that it can flourish. Personally, I would love to see Biggby Coffee return to the C-U area. Unfortunately, I couldn't devote the time and effort needed to the store, while living in Indianapolis."
He encouraged entrepreneurs to check out the Biggby website for information on franchising.