Tom's #Mailbag, July 19, 2019
Have a question you want answered? Ask our veteran reporter by clicking here.
This week's Mailbag features history (Champaign's Solon House, Johnny Appleseed and Garden Hills street names), roads (the St. Joseph-Sidney slab, I-74 markings, trucker parking on interstate ramps, state troopers in construction zones), the University of Illinois Observatory, county fair rules on backpacks, the restored band shell at West Side Park, the timing of yellow lights and an update on a murder case.
The Mailbag staff is taking a break next week. We'll be back in August.
---
Solon House update
"There is a lot of activity at Solon House this week. Wondering if that means it is opening soon as a bed/breakfast."
Chris Knight, who last year purchased the stately brick home on South State that is the same age as the University of Illinois, said there's a lot of work ahead.
"As the questioner correctly notes, there is quite a bit of activity there right now. I am in the process of installing modern wiring, heating, A/C and plumbing, in order to bring it back to a beautiful single family home. Turns out this is quite a lot of work." said Knight, who also is the owner of the Blind Pig Brewery in Champaign.
The two-story brick home, just west of the Champaign Public Library, was built by William Barrett, who sold it in 1869 to Abel Harwood. The Solon family owned it from shortly after the turn of the last century until their descendants donated it in 2005 to the Preservation and Conservation Association.
"Remember that in 1867 when it was built, there was no plumbing at all, no electrical wiring, no indoor toilets, and of course no air conditioning! Lighting was by oil lantern, and heating by a solid-fuel burning stove in each room. It seems that in 1911, when the Solons bought it from the Harwood family, they undertook a major renovation, and added a toilet on the ground floor, a bathroom on the second floor, and rudimentary electrical wiring, providing a single light fixture in each room. They also installed a massive coal fired boiler (worthy of the Titanic) in the basement, and associated radiators in each room.
"I am fairly sure these renovations happened around 1911, because, behind a piece of trim in the new bathroom, scrawled in flowery cursive, it boldly states 'Hurrah for Bull Moose!'
"As for making it into a bed and breakfast, well, that would be possible, but my plan at the moment is to bring it back to its former splendor as a single family home."
---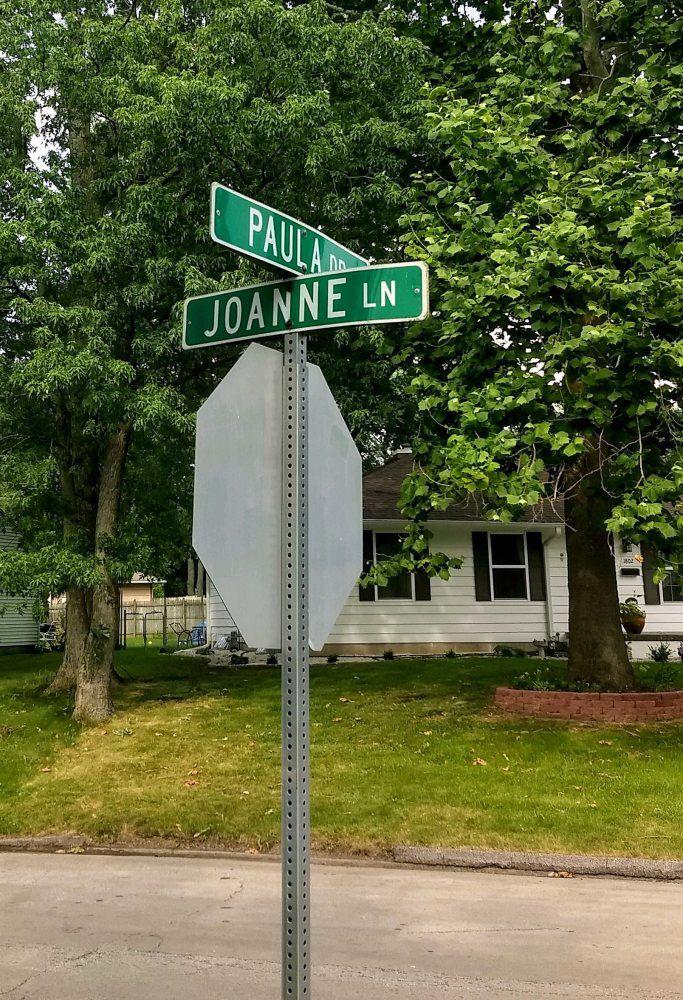 Garden Hills streets
"Can you confirm for whom the streets are named in the Garden Hills area? The daughters and/or nieces of the developer?"
Garden Hills was developed in the mid-1950s by Cecil R. Ozier. A 1956 News-Gazette story said that Ozier submitted his development plan to the Champaign County Board of Supervisors — the property was outside the city of Champaign — and that the land had been the 160-acre "Burnham farm." The story gave several proposed street names but did not mention their origin.
Bruce Knight, Champaign's director of planning and development, said that part of Garden Hills was in the city but that there are no records of whom its streets were named after.
Ozier's biography in The News-Gazette files said that his wife's name was Gleena and his sons were named Darrell and Mervyn. His parents were named Richard and Lena. There are no Garden Hills streets with those names.
However, there is this nugget from a 1977 story in the old Morning Courier quoting another local subdivision developer, John Kenny, who said he won't run out of street names until he runs out of children.
"This shows respect. It's something that's always going to be back there when you come back 100 years from now," Kenny said. "Wouldn't you like a street named after you?"
---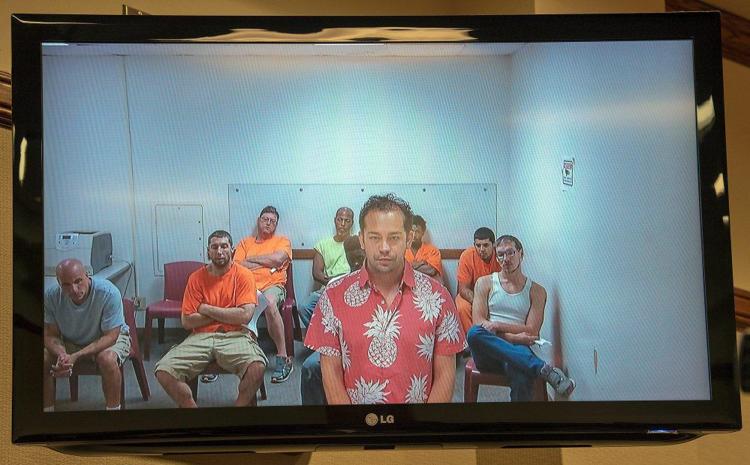 Cassano murder case
"With all the news right now about the (Brendt) Christensen case, I got to thinking about another high-profile case. Are there any updates about Holly Cassano's accused killer? The most recent news I saw was in August of last year."
The next court date in the murder case against Michael F. Henslick is July 23, according to my outstanding journalist colleague Mary Schenk.
The case has been repeatedly continued at the request of the defense, First Assistant Public Defender Lindsey Yanchus. State's Attorney Julia Rietz has had no objection.
The case is assigned to Judge Heidi Ladd.
---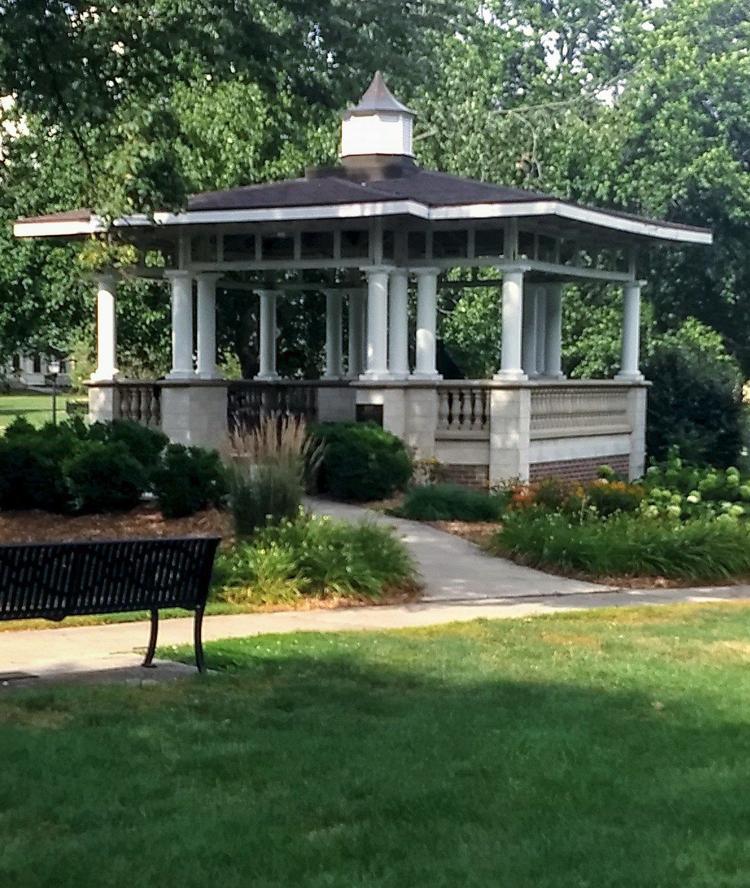 West Side Park band shell
"I was wondering why the bandstand that was built in West Side Park is not used for concerts, etc. I don't see that it's being used for anything."
"We use the band shell at West Side Park for a few different events throughout the year such as the Taste of CU and Eggstravaganza, mostly it is rented by community members for weddings and other events," said Zoe Southlynn-Savage, special Events manager for the Champaign Park District. "Since West Side park is already a heavily used park we try to focus our summers concerts in other areas so people can explore and visit some of our other great parks, and maybe a few not as well-known ones.
"We also like to bring our summer concerts into different neighborhoods that rotate every year so that those who may not be able to visit our signature parks can still experience our programs by bringing our events closer to home."
---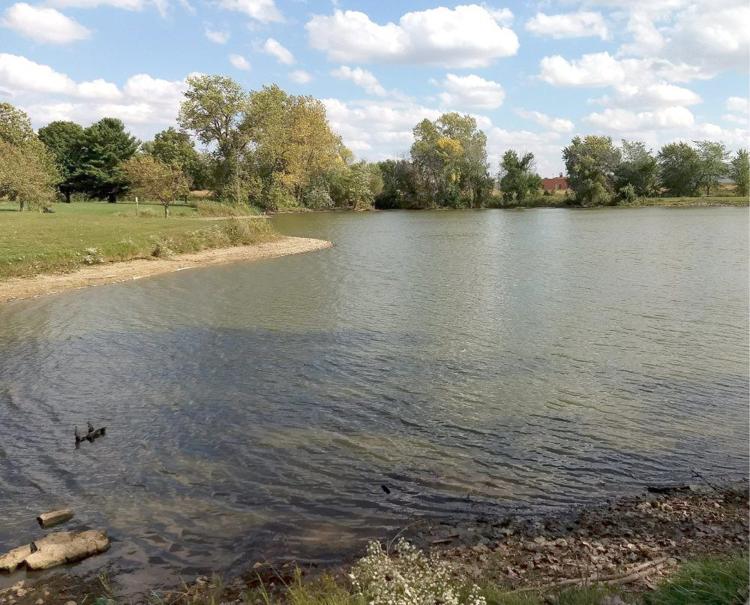 Heritage Park update
"What is going on with the construction in Heritage Park in Champaign? The lake was substantially drained and other work started but nothing recently."
Work at Heritage Lake in northwest Champaign resumed this week, said park district Executive Director Joe DeLuce, "as we had an issue with two sets of measurements from the lake bottom and shoreline. The architects have corrected the plans so the contractor can begin work again after the Park Board approved three change orders (on July 10). So the project will hopefully be completed this fall."
Heritage Lake will get lakeshore stabilization, native plantings along the shore and a concrete path around the lake.
---
County fair rules
"What kinds of bags are allowed at the county fair? I carry a (small) backpack as a purse and I've been denied entry, but I've seen full-size backpacks and other backpack-style purses inside. What is it that makes a bag unallowable?"
Backpacks and string bags will not be allowed at the county fair this year, said Scott Friedlein, director of security and risk management at the fair. All other bags will be subject to inspection. It's the same policy used at University of Illinois events, Friedlein said. If you bring backpacks and string bags to the fairgrounds you will be permitted to keep them in your car.
---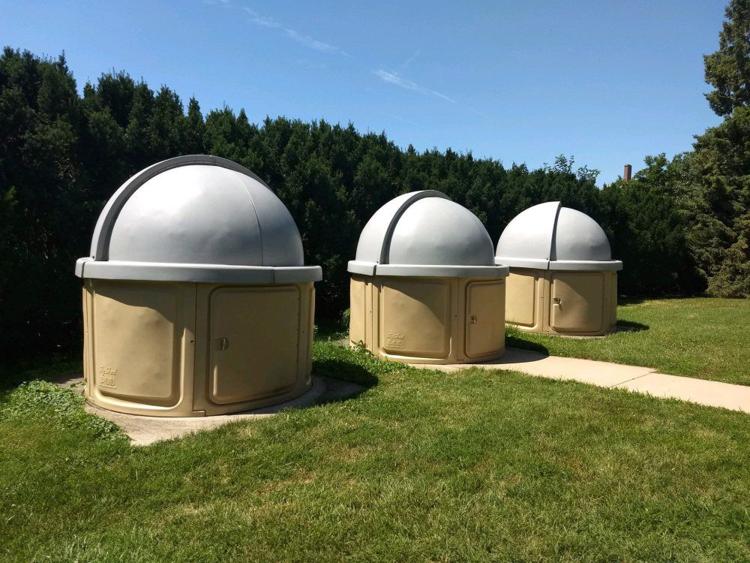 Small observatories
"Wondering what the three mini-observatories are behind the main University of Illinois observatory?"
"These small domes each house a telescope. They are used during the semesters for Night Observing and Solar Observing," said Rebecca Bare at the UI Department of Astronomy.
An open house is held at the main Observatory the second Friday of each month. The next one will be from 8 p.m. to 10 p.m. Aug. 9.
More details are available here: http://uias.astro.illinois.edu/Open_House_Information.html
---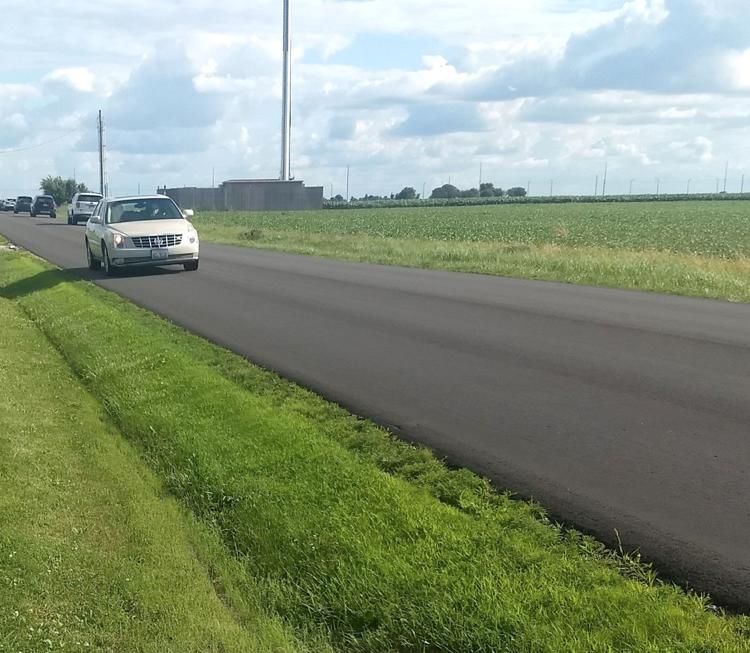 Mattis Avenue improvements
"Mattis Avenue between Windsor and Curtis roads was recently resurfaced. There appears to be a dangerous drop off on both sides of the road. Are there plans to work on the shoulders of this part of Mattis? This seems dangerous to me if someone drops a wheel off of the road."
Good news, if you can wait a few years: "This section of Mattis was recently resealed (not resurfaced). In regards to the shoulders, this will be addressed with a complete street reconstruction in FY 2023," said Champaign Public Works Department spokesman Kris Koester. "This complete street cross section will feature improved driving lanes, bike lanes, sidewalks, and street lighting."
---
Short yellow lights?
"When I moved to Champaign several years ago, I had to learn to slam on the brakes whenever I saw a yellow light. I couldn't believe how quickly they went to red. This seems to result in lots of red lights being run, mostly inadvertently. Whenever I visit other states I'm amazed at how long yellow lights last, and how much time I have to decide to make a safe deceleration or cross at a safe speed, especially in bad weather. I've seen studies that show longer yellow lights are linked to fewer accidents. Is there a reason they're so short here?"
From Koester: "The Federal Highway Authority (FHWA) outlines the recommended length of steady yellow signals in the Manual for Uniform Traffic Control Devices (MUTCD) Chapter 4D: 'A yellow change interval should have a minimum duration of 3 seconds and a maximum duration of 6 seconds. The longer intervals should be reserved for use on approaches with higher speeds.'"
In Champaign, he said, yellow time is determined using the Champaign Urbana Urbanized Area Transportation Study (CUUATS) Guidelines for Signal Change and Clearance Interval.
"These guidelines were developed to provide consistency within the urbanized area and are based on research of clearance intervals across the country. Yellow times are based on the speed of traffic, typically using the speed limit. The higher the speed limit on the street you are on, the longer the yellow time will be because it takes longer to come to a stop," he said. "Clearance intervals in Champaign are typically between 3 seconds and 4.5 seconds. In addition to the yellow, there is an all-red time to allow for vehicles unable to stop to clear the intersection before traffic on the other street is given a green light. This all-red is also based on speed along with the width of the street you are crossing. All-red clearances range from 1 to 2.5 seconds. The urbanized area's approach to clearance intervals is consistent with national consensus on how to determine clearance intervals."
More information regarding the CUAATS study can be found at ccrpc.org/wp-content/uploads/2018/08/Signal-Change-and-Clearance-Interval-Report.pdf
---
Johnny Appleseed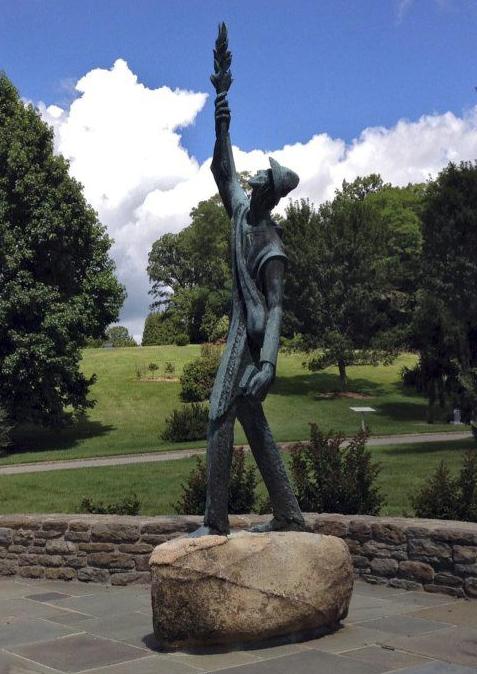 "I've been corresponding with a friend in his 70s who grew up in Urbana and remembers a 'Chapman grove,' that is, an apple orchard planted by Johnny Appleseed in Blair Park. It's probably impossible to say definitively, but is this plausible? Did John Chapman travel this far west? Was there ever an stand of apple trees planted by anyone in Blair Park?"
I would love to verify this tale but I haven't been able to find anything to indicate that John Chapman, aka Johnny Appleseed, planted any trees in Urbana. Note that much of Champaign County was swamp at the time Chapman was meandering around Pennsylvania, Ohio, Indiana and Illinois.
Chapman died in Fort Wayne, Ind., in 1845, about 12 years after Urbana was organized.
I found no references to Chapman Grove in any old local newspaper stories.
And our friend Karla Gerdes, archives assistant at the Champaign County Historical Archives at the Urbana Free Library, said there's nothing in the library index about a "Chapman Grove."
"According to the book 'A Century of Growth: The Urbana Park District's First 100 Years,' the land for the park was purchased in 1944 but it doesn't say from whom it was purchased," she said. "I pulled the digital version of (Judge Joseph O.) Cunningham's history up on the computer and used the search engine and put in Chapman Grove, Chapman Orchard, and just the Chapman name but got zero returns on all of them."
---
Building under construction
"What are they building on West Town Center Boulevard between Freddy's Frozen Custard and La-Z-Boy Home Furnishings?"
Randy Smith, Champaign's building safety supervisor, said for now the property at 408-414 Town Center is listed only as a single-story "retail shell building. We don't have any information yet as to what might be going in the building," he said.
---
Sidney-St. Joseph road
"Can you please find out if the Sidney/St. Joe slab will be resurfaced or patched soon? Specifically the section that is from the Sidney/Homer road north out of Sidney? I don't believe anyone has taken care of this for many years."
Kensil Garnett, the Region 3 engineer for the Illinois Department of Transportation, said replacement of the structure carrying the St. Joseph Road over the Salt Fork River is included in the current Highway Improvement Program (2019-2024).
"No other projects on this route are identified," he said. "District maintenance staff will continue to do their best to maintain the road in a safe condition until funding is identified for a more significant repair."
---
Semis on interstate ramps
"What are the regulations concerning semi trucks parking on interstate exit ramps? I drive by the I-57/Curtis Road interchange many mornings around 6 a.m. and there are frequently trucks parked on the ramps. I'm guessing the drivers are sleeping, but shouldn't they be at a rest area?"
Garnett said that adequate parking for commercial truck drivers "is certainly an issue. The Federal Motor Carrier Safety Administration places limits on the number of hours drivers can be behind the wheel. When those limits are reached a truck must stop, regardless of whether or not they have reached their destination. Rest stops along the interstates are a great place for commercial carriers to stop, though there is definitely not enough truck parking spots to accommodate the needs.
"Pretty much every night the Illini Prairie rest stop on I-57 at Pesotum is full. IDOT is in the initial stages of a project to determine how best to count available truck parking spaces in rest areas around the state and convey that information to truck drivers. We also have a project to expand the truck parking at Funks Grove rest area on I-55 south of Bloomington. At Funks Grove we have adequate space within the footprint of the existing rest area to do the parking expansion.
"Unfortunately, most rest areas would require significant reconfiguration and purchasing of additional right of way for us to expand the truck parking."
Garnett added that "in general the hazard posed to the motoring public of a fatigued commercial truck driver continuing past their required rest interval is likely much greater than the hazard of the truck parking along an interstate exit ramp unless they are blocking the sight distance at the intersection."Illinois State Police Trooper Joseph Rush of District 10 in Pesotum said he agreed with Garnett's assessment of the value of allowing truckers to park on ramps.
"When these drivers need a place to pull over a good, safe place for them is a well lit rest area and/or an well lit on- or off-ramp," Rush said. "If for some reason these trucks were to be obstructing the roadway and causing a traffic hazard in any way obviously we would address the situation at that time. But if a truck is just pulling off and getting well off the roadway and are in a well lit, safe spot and that allows them to get the hours of rest that they need, ISP District 10 is allowing them to do that. It's a lot safer for them to be parked there than for them to be driving down the roadway tired and looking for a place to pull off."
---
Troopers in the median
"During the I-74 construction last year and again this year, there is often an officer parked in a median turnaround presumably to slow down traffic. Inevitably, this causes a chain reaction of people driving extremely slow past the officer until traffic comes to a complete stop miles back. Isn't this practice causing a lot of danger in the 70 mph zones three miles away when the traffic abruptly comes to a dead stop out of the construction zone?"
Trooper Rush again: "The Illinois State Police are dedicated to work zone safety. We do have troopers who often sit in construction zones to enforce traffic laws and also to provide high visibility traffic control when it is needed. There are going to be troopers who sit in the median. But typically the backups aren't due to the troopers sitting within the zones. Most of the time what they're caused by is the drivers who are distracted, who don't see the slowed traffic in front of them and end up having to apply their brakes quickly."
Also, he said, "it gives us the ability to have troopers close by in case an obstruction of the roadway comes about or there is an accident within the work zone. Thee are troopers who will be readily available there."
---
I-74 markings
"In the eastbound lane of I-74, right past the 1 mile to St. Joseph sign, there are three horizontal line markings on the road, one on each end of the road and one in the center. There are three different sets of them within a half-mile. What is the purpose of those lines?"
The horizontal lines on the road are temporary rumble strips, said Kensil Garnett of IDOT.
"They are placed in advance of a construction zone in addition to the warning signs to provide an auditory warning to get the attention of distracted drivers that a construction zone is approaching. This is an effort to try to mitigate rear end collisions due to queuing in advance of a construction zone," Garnett said.
---
More construction
"There is finally some movement on the corner of McKinley and Daniel by Clark Park. Any word on what it may be?"
The property at 803 S. McKinley will be a single family home. The owners are listed as Stuart and Anita Broeren.
Tom Kacich is a columnist and the author of Tom's Mailbag at The News-Gazette. His column appears Sundays. His email is tkacich@news-gazette.com, and you can follow him on Twitter (@tkacich).