Tom's #Mailbag, July 12, 2019
Have a question for our veteran reporter? Click here.
The Mailbag staff hit the road this week — Champaign, Urbana, Savoy, Danville, Rantoul, Champaign County — with questions about everything from the origin of the name Shake Rag Road to a former movie theater building in Champaign to beer sales this fall at Memorial Stadium.
---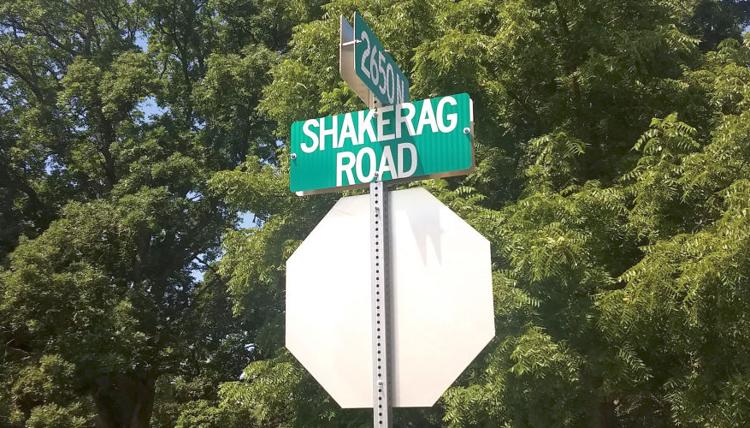 Shake Rag Road
"How did Shake Rag road north of Danville get its name?"
Sue Richter, director of the Vermilion County Museum in Danville, said she found a mention of Shake Rag Road "in one of our past Heritage magazines with information taken from 'Stories of Historical Days'" that was done by students in 1932.
"It says the road got its name because a certain teacher in the school always shook a rag out the window when she wanted to call the students into the building. This would have been the old Pleasant Grove School, south and west of Bismarck."
---
Scooters for rent?
"I noticed that Lyft has scooters now. When did that start, and what are Champaign and Urbana's laws on use? Helmets, street use, sidewalk use?"
There are no scooter-sharing services licensed to operate in the cities, said Champaign's planing and development director Bruce Knight. VeoRide — which already operates a dockless bike service here — was interested in offering a scooter service, but the Champaign City Council held off on making any commitment. In the meantime, Knight said, the University of Illinois administration has indicated its opposition to dockless scooters on campus.
The scooters you saw either could be privately owned or may belong to VeoRide, which was allowing staff members to use the company-owned scooters in Champaign-Urbana. As for laws, a state law that would have regulated electric scooters in Illinois went nowhere this spring. HB 1590 would have limited scooter use to people with a driver's license and would have allowed use of a low-speed electric scooter where the operation of bicycles is permitted, including but not limited to bicycle lanes and bicycle paths.
---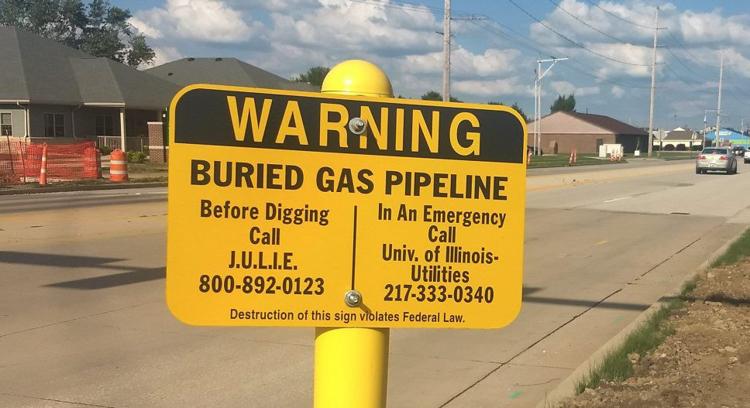 UI gas pipeline in Savoy?
"Some new-looking Buried Gas Pipeline signs along Curtis Road say, 'in case of emergency call Univ. of Illinois - Utilities' and list a campus phone number. It wouldn't have surprised me to see signs like that on campus but in Savoy, west of Neil Street? Just curious: how extensive are the gas pipelines owned or maintained by the university and why does the U of I own/maintain them rather than Ameren or a pipeline company?"Here's your answer from Steve Breitwieser, spokesman for the UI's Facilities & Services: "The university's natural gas system includes a transmission pipeline that transports the gas from a pipeline near Monticello to the Urbana campus. The primary service for this pipeline is Abbott Power Plant.
"The university's distribution also serves several buildings on the south campus; however, most facilities within the University District are still serviced by Ameren for natural gas. The pipeline allows the university to interact better with the energy market and provide reliable and economical utilities that support U of I teaching and research activities. Campus utilities and energy services include underground electric, steam, and natural gas distribution; Abbott's cogeneration energy production; a chilled water system; on-site renewable energy installations; and a wind power purchase agreement. More information is available on the Facilities & Services website at https://www.fs.illinois.edu/services/utilities-energy."
---
Appeal for sidewalks
"In Champaign, what process is needed in order to get sidewalks installed along blocks where a walk ends abruptly, mid block (e.g. south side of West Charles between State and Prairie) or is entirely absent (e.g. east side of McKinley between Church and Park)?"
Champaign Public Works spokesman Kris Koester said that before subdivision regulations were uniform across the city, sidewalks and other pieces of infrastructure were not required to be built in all locations.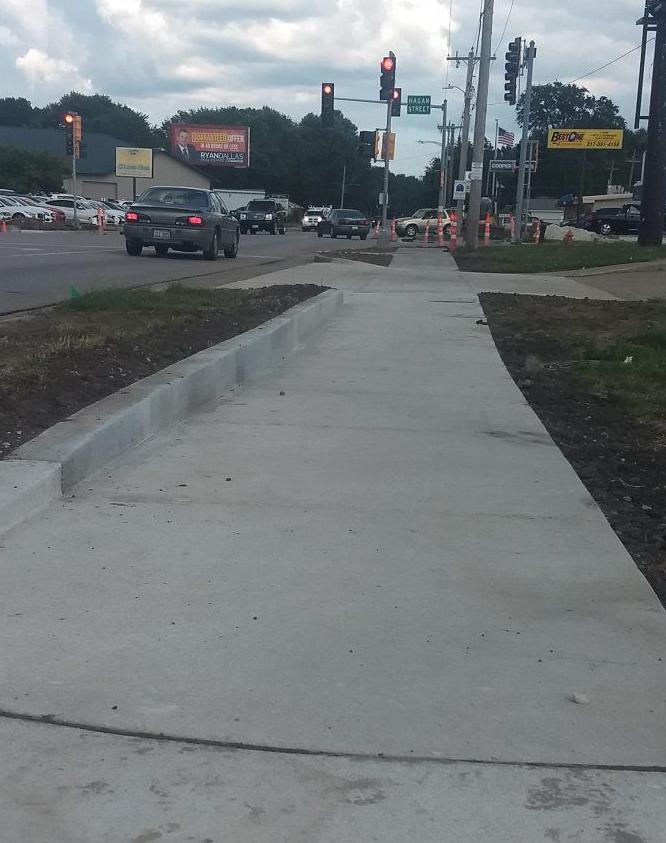 "For situations where there is a gap in the sidewalk network, the location can be considered for a future Sidewalk Gap project. The Sidewalk Gap project has funding every other year (in odd numbered years) to fill in gaps in the sidewalk network typically of one block or less," he said. "Potential locations compete with each other based on current use (if a path is worn in the grass), the type of street (preference is given to locations along busier streets), access to transit or public buildings, and the presence of sidewalk on at least one side of the street."
This year's sidewalk gap project, Koester said, is filling in two gaps: along the south side of Bloomington Road between Hagan and the Walgreens shopping center where a well worn path exists; and a connection from Bloomington Road to the north to connect the bus stop on Bloomington to a sidewalk leading to the city Public Works building.
---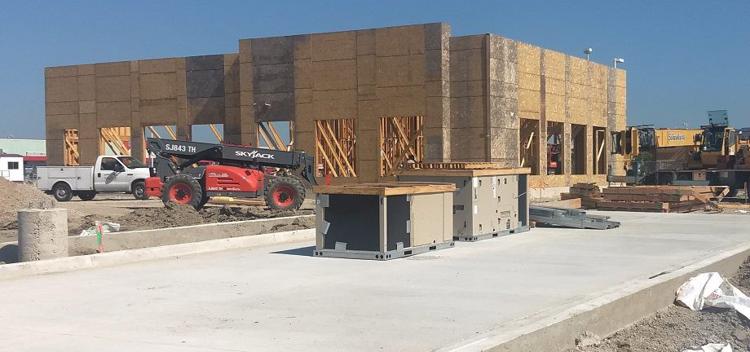 Chick-fil-A progress
"Any information on Chick-fil-A on North Prospect in Champaign?"
It's already under construction.
"We are thrilled to be getting closer to welcoming guests to our first Champaign restaurant at 2301 N. Prospect Avenue. Construction is under way with a projected fall opening," said Bernard Hendrix of Chick-fil-A. "As the opening approaches, follow the restaurant (here) for additional details in coming weeks about the franchise owner, hiring of our new Team Members and the opening date."
---
Urbana developments
"What is the scoop on the renovation of the older apartment building at 808 South Lincoln (in Urbana)? Good to see money being put into saving a modest-sized building in the neighborhood. Does the city of Urbana or any other entity have plans for beautifying the northwest corner of the intersection of Lincoln and University?"
First question: design review approval for a small rear addition to the building was given by the March 5, said Lorrie Pearson, deputy community development director and planning manager for the city of Urbana.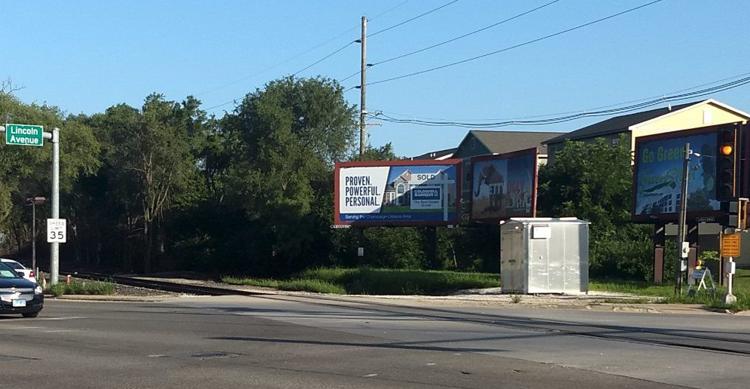 "A building permit was issued on April 3, 2019, for the addition and remodel. The remodel and addition will create eight completely remodeled units at this location," she said.
Second question: "Regarding the northwest corner of University and Lincoln Avenues, on that corner is a mix of private property, railroad right-of-way, and IDOT right-of-way. The city has not received any building permits for alterations to the privately owned parcels," she said.
---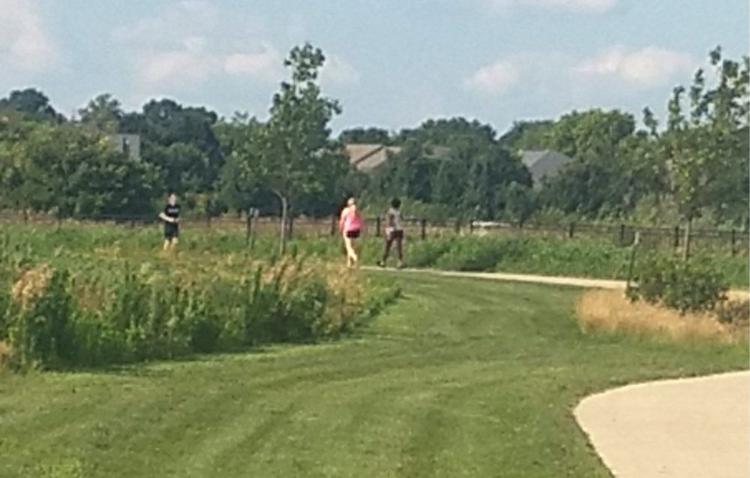 Walking at Carle at the Fields
"I often drive through Carle at the Fields and happen to notice employees walking around the entire sidewalk loop around the farm fields and back to Carle administration building. Is there some kind of program or incentives for employees to walk around the entire loop, even under hot or/and humid conditions? Could this be walking meetings (which could be healthier than sitting)? If one to walk the entire sidewalk loop, how many miles is it to complete the full loop?"
Carle spokeswoman Laura Mabry said the trails exist at Carle at The Fields "because both green space and the opportunity for exercise benefit Carle and Health Alliance employees as well as our patients, visitors and the community.
"Focused on health and wellness on multiple levels, Carle and Health Alliance employees can be part of an optional wellness program that supports healthy choices that meet them where they are, including walking space indoors during unfavorable weather. When completed south of the Stephens Family YMCA, the perimeter trains will about 2.25 miles."
Staff writer Tim Mitchell wrote about the path earlier this week. Here's the link: https://www.news-gazette.com/news/park-district-carle-foundation-teaming-up-on-maintenance-for-carle/article_d2b5ef62-ecaf-55b9-8df1-8502eb455f14.html
---
Virginia Theatre hazard?
"I read the article about the columns in the Champaign County Courthouse being hazards. I cannot count the number of times I have seen people stumble into and over the bottom of the staircases at the first floor of The Virginia Theater. They have a decorative portion that juts out at the end of the handrail on the floor and into the hallway. When you have several people standing in the corridor on the first floor people try to go by them near the staircase and often run into those trip hazards which on top of everything else are painted in a dark hue. I think it's serious."
Steven Bentz, the director of the Virginia, would like to hear more about your concerns. You can contact him at Steven.Bentz@champaignparks.com.
"We really appreciate the patron coming forward to share their concerns," Bentz said. "In the past, we've marked the wrap-around steps of the theatre's lobby staircases with potted plants, but we're looking at the options to make sure they don't pose a tripping hazard to anyone."
---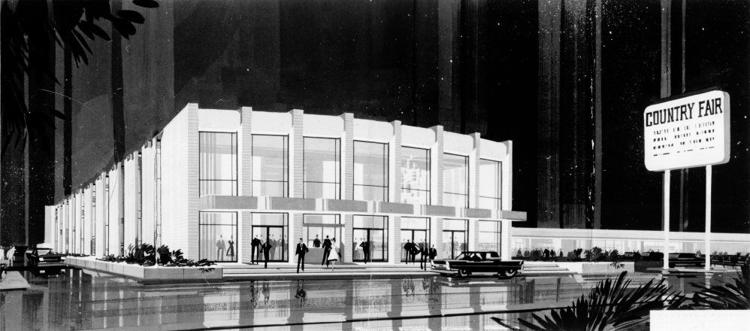 Former movie palace
"The Chase Bank branch on Mattis Avenue (in last week's Mailbag) was once a movie theater, I was told. Is that true? What is it to become once the bank moves?"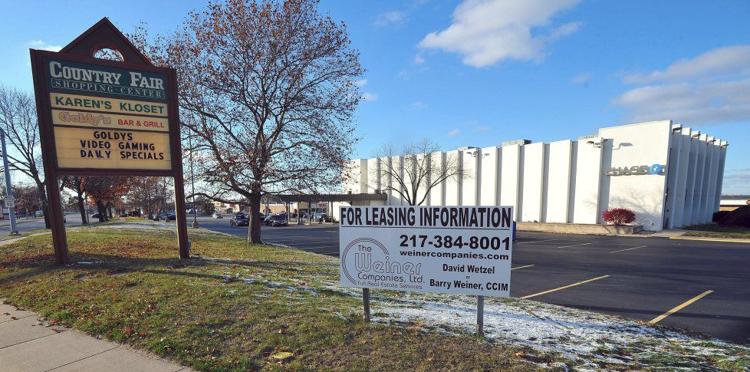 The bank building at Mattis and Springfield avenues opened in January 1967 as a Fox theater. It had 850 seats. But by the fall of 1976 it had closed and soon became the home of American National Bank.
No building plans for the land have been submitted to the city and Champaign County Recorder of Deeds Mark Shelden said there has been no change in ownership of the property.
---
Memorial Stadium beers
"Has the U of I announced what kind of beer will be available this fall at football games? Will they shut off sales before the game ends like they do at MLB games?"
Kent Brown, UI assistant athletics director, said "we do not yet have signed contracts with any distributors, but we're close. There will be a pretty wide selection of beers to choose from, but will predominately be domestic beers in the main stands. There will be craft beers available in the premium seating areas."
He said that the UI's relationship with MillerCoors, which was a sponsor through Learfield, ended a couple of years ago. "We plan to end beer sales at the break between third and fourth quarters," he said. "If we are playing a night game, beer sales will likely end at conclusion of halftime."
---
Bird repeller
"Could you please figure out what the ear-splitting sound is outside Red Lobster on Prospect? It seems very unsafe. And if you're unlucky enough to be caught at a light ... it is actually painful to be next to it."
Nicole Bott, director of communications for Red Lobster, said the sound is from a sonic bird control product produced by Bird-X Inc. She said the product is designed to repel nuisance birds, especially at the outdoor patio around the North Prospect Avenue restaurant.
---
Urbana pedestrian death
"It's been almost three months since Shelly Taylor died after being struck by a truck driver that didn't see her while she was crossing Main Street in Urbana. What has the city of Urbana done to prevent future pedestrian deaths at that intersection?"
Urbana City Administrator Carol Mitten noted that the driver who caused Shelly Taylor's death was issued a traffic citation for failure to exercise due care.
"In response to that incident, the city quickly took measures to ensure that the traffic devices that control the intersection were functioning properly," she said. "Two separate diagnostic tests on the devices were performed by Urbana Public Works Department staff and an additional test was performed by Urbana Police Department staff. All of these tests indicated that the devices were functioning properly.
"To confirm the staff conclusion that the infrastructure is functioning properly, Public Works staff have engaged an outside contractor to study the intersection of Main and Vine Street to evaluate the functionality of the traffic control system there. The findings of this study are expected by the fall."
---
Ameren outages
"Can you do a little digging into some recent Ameren power outages? Over here in southeast Urbana (Savannah Green neighborhood), we've lost power five times over the past year — each time for multiple hours (6-12 hours each time). (July 2018, February 2019, April 2019, May 2019, and last night.) Prior to 2018, I can count on one hand the times the power has gone out over the past 15 years, and been quickly restored.
"I appreciate that we've had some thunderstorms, and fortunately we weren't in the F1 tornado path in May, but losing power essentially every other month for more than an hour or two is a problem. Our power lines are buried, so the issue must be somewhere else — but where? I'd love to know where the problem is and help direct resources to fix it. I'll note the houses across the street (Smith) have maintained power each time as well. Thank you!"
Ameren Illinois communications executive Marcelyn Love said that most of the outages were because of equipment damaged by severe weather.
"We understand and share the frustration of your readers. This has been a particularly challenging period, weather-wise, for everyone. I know our linemen and support personnel are hoping for a break from the late night call outs and long days spent repairing infrastructure damaged by severe storms. They have been performing the restoration work admirably, with no safety incidents," she said. "With regard to the question from last week, we have determined that three of the outages your reader referenced were due to equipment damaged caused by severe weather. The other, in April of this year, was due to a piece of equipment that malfunctioned.
"Your reader referenced the fact that their electric lines are underground. It's important for customers to understand that while the electric facilities in their immediate neighborhood may be underground, the lines that carry power from the substation may run above ground through adjacent tree-lined neighborhoods. That is the case with your reader. Regarding instances in which one home is without power and nearby residents are unaffected, multiple circuits from different sources can feed power to homes in a single neighborhood.
"One other thing to consider. While we don't have any control over Mother Nature, Ameren Illinois is upgrading our electric distribution system to make it 'smarter' and more resilient during storms."
She said that overall outages "are down considerably in part because new technology we have installed that can sense a problem and immediately re-route electricity from an alternate source. In addition, as a part of our 'storm hardening' efforts, we're installing stronger utility poles and lines on our system."
---
Hessel Park roadway
"Whose responsibility is it for maintaining the gravel area along Grandview Drive on the west side of Hessel Park, the city's or the park district's? When it rains, there are puddles that are like mini lakes around there because the grading is so bad and the gravel has washed away."
Andrew Weiss, director of planning for the park district, said that the Grandview Drive right-of-way "extends pretty deep into Hessel Park. So it's the city's property.
"However, just like we do at our own houses the adjacent property owners take care of the right-of-way. While it's the city's property we maintain that 'inboard' right-of-way of Grandview Drive all around the park. The 'outboard' gravel right-of-way (the west side of Grandview Drive to the west, and the east side of Grandview Drive to the east) is maintained by a combination of the homeowners and/or the city."
He said the "gravel apron in question on the west side of the park gets a real beating with the parallel parking — it's a casualty of Hessel's success. Moreover, a lot of the stormwater runoff from the subdivision to the west sheet flows overland across Grandview Drive, over the gravel apron, and onward into Hessel Park where it's captured by storm drains which take to the east side of Hessel Park (just beyond the splash pad).
"We do take care of the gravel apron, and with the heavy rains we've experienced this year, in combination with the heavy vehicle traffic and parking, it has taken a toll this season."
---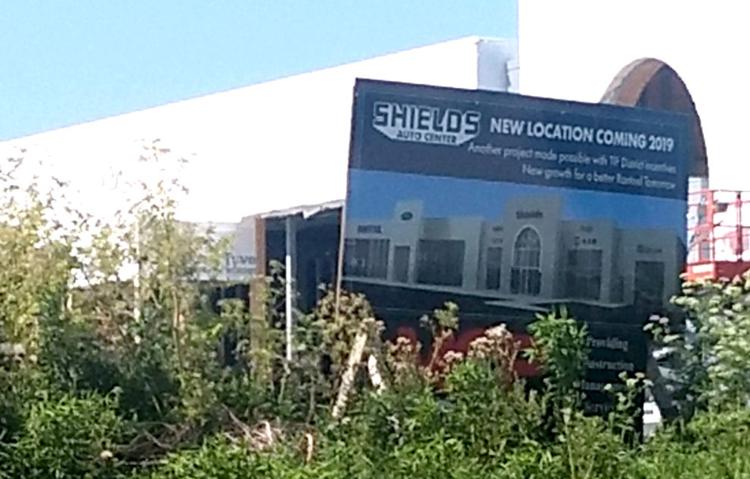 Shields construction
"I was wondering if the people constructing the new Shields dealership in Rantoul have met with a contingency mid-construction or something. I had been noticing some design deviations recently, compared to the huge rendered art they had posted at the construction site, until the said rendered art was taken off abruptly. The question is: am I imagining things or did they really make a mistake so big that they had to remove the rendering?"
There have been no deviations in the building plans, said Marci Shields of the Shields Auto Center.
"We are not for sure what happened to the sign along Broadmeadow Road. It could have been blown away by one of the high winds/storms that we had," she said.
---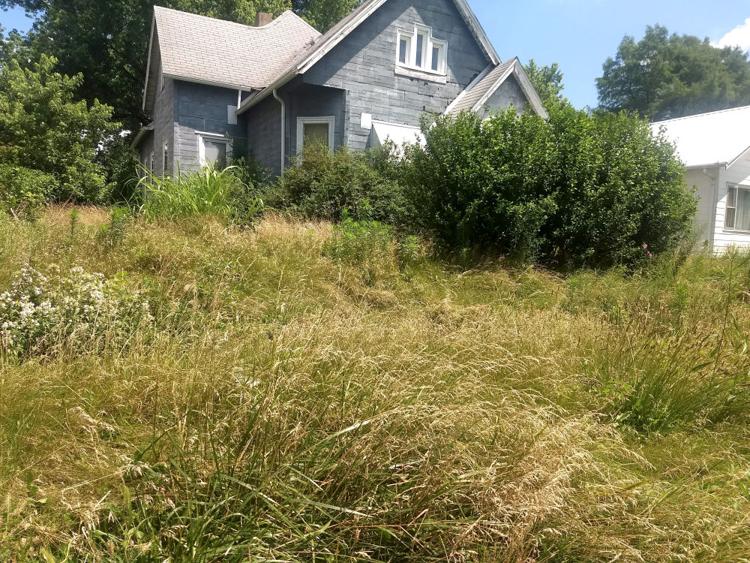 Danville code violations
"The city of Danville has an app where you can submit code violations, tall grass, etc. Lately when you submit an issue you get a response saying the issue has been taken care of when it clearly hasn't. It has always worked in the past. The mayor expects us to call in complaints. Also the city is not enforcing business or home owners to cut grass in right of ways. Also the city is not enforcing their ordinance of grass/weeds in city parks. Why is code enforcement not stepping up to the plate?"
Your question seems to have touched a raw nerve at Danville's city hall. Let me add that I did not include a name with the Mailbag question to Mayor Rickey Williams Jr.
"Both my staff and I have spoken to Mrs. Waterstradt about her concerns and she has never discussed any issues with parks or right of ways with us," said Mayor Williams. "We are having issues with the online system she references, therefore, I have requested that complaints be called in until we can resolve them."
Williams said that the Danville ordinance "states that a weed/grass violation occurs when your grass exceeds six inches, and Mrs. Waterstradt doesn't like that. She believes we should engage in pre-enforcement activity if let's say a resident's grass exceeds four inches, and we will not because we would then engage in illegal enforcement of non-existent codes."
---
Coach Lockman
"Do you know if Tom Lockman still serves as Central High's swim coach?"
He does not. The swimming and diving coach is Dave Young. Lockman, however, was The News-Gazette's swimming Coach of the Year in 2014 and 2015. He also was the Illinois High School Association champion in the 500-yard freestyle in 1998-99.
---
Follow-ups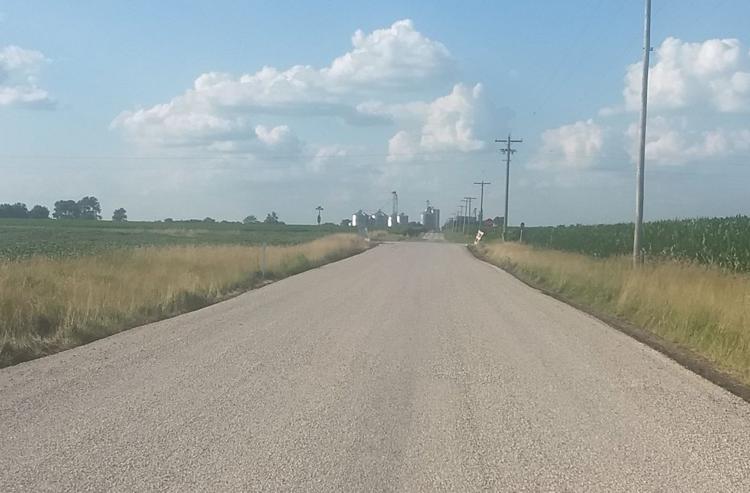 — The "washboard" on North Lincoln Avenue in Somer Township (the subject of two recent Mailbag questions) has been resurfaced.
— In response to the ongoing saga of the Golden Corral Restaurant in Champaign, Champaign Building Safety Supervisor Randy Smith said that  the restaurant chain has contacted the city about extending its building permit (for 1202 W. Anthony Drive), which expired earlier this week. "We are currently working through that process with them," Smith said.