Tom's #Mailbag, Nov. 22, 2019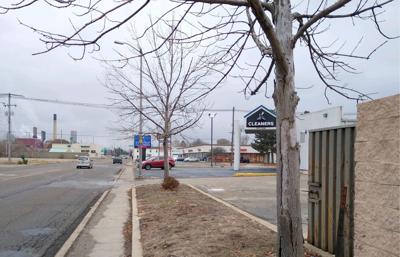 Submit your question by clicking here - and Tom's will chase down an answer
Questions this week on farm bankruptcies, the food and beverage tax increase in Champaign and Urbana, an infrequently used runway at Willard Airport, a problematic sign at Memorial Stadium, the new track at Champaign's McKinley Field, farmland at Philo and Windsor in Urbana, locally made toffee and changes at The News-Gazette. Also, followups on Windsor Road in Champaign and why college students are allowed to vote locally.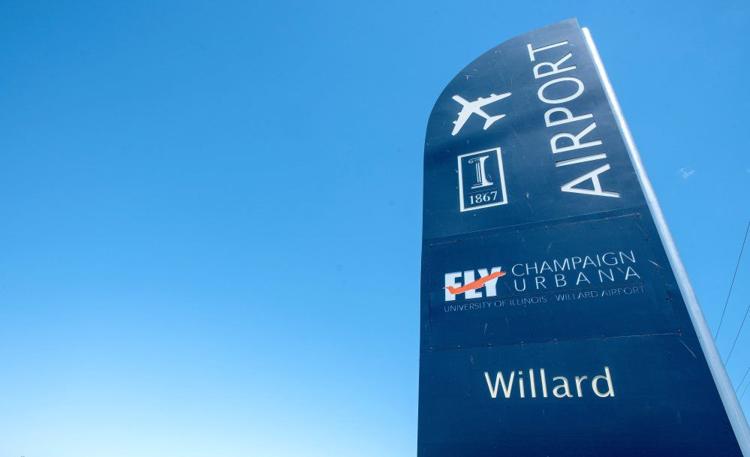 Lesser-used runway
"Why does Willard Airport so infrequently use Runway 4/22 for commercial flights? Even on days when the winds are from the southwest, very rarely do commercial flights land on Runway 22, and I don't think I've ever seen any flight take off or land on Runway 4. (Judging by Google Earth images, there are no touchdown marks at all near the Runway 4 threshold.) It seems like this would be the preferred runway for flights to/from Dallas, especially when the winds are from the northeast or southwest."
Brian Ewalt, the assistant director of Operations and Maintenance at Willard, has your answer: "There are many factors that go into what runway will be used for landing and departing aircraft. Some of these factors include wind direction and speed, atmospheric conditions, length of runway, navigational aids and surrounding aeronautical traffic in the area.
"With regards to why commercial flights infrequently use Runway 4/22, runway length and navigational aids have the greatest impact. Pilots prefer the longer runway if given the option. At CMI, Runway 14L/32R provides an additional 1,500-plus feet of pavement over Runway 4/22. Additionally, Runway 32R is equipped with an Instrument Landing System which provides both vertical and horizontal guidance to the runway for the aircraft during poor visibility."
Champaign's restaurant tax
"What is the total tax in restaurants going to be after Champaign's restaurant tax hike goes into effect? In July it was reported they're increasing by 2 percent, which would make it 11.5 percent by my calculations. Is that right?
"That is higher than just about anywhere I've seen when I travel for work. When I bought Garrett's popcorn at O'Hare recently they charged 11.25 percent at the airport. Various web source suggest the general tax on a restaurant meal in Chicago is 9.75 percent and 10.75 percent downtown in the Loop. Other cities and airports I've traveled to recently charge 3.25 percent and 7 percent in the airport. This 2012 reference shows that Champaign's 11.5 percent would beat meal taxes in the 50 largest cities in the US.
"Is Champaign really going to charge 11.5 percent and levy one of the taxes on eating out in the country? I haven't heard much about this beyond the original reporting."
Yes, it is going to do so.
Champaign's food and beverage tax will increase Jan. 1 from .5 percent to 2.5 percent for a total tax rate of 11.5 percent.
The city council approved the increase 9-0 on July 23. It goes into effect Jan. 1.
Champaign may be the highest now but probably not for long. Chicago Mayor Lori Lightfoot has proposed an 11.75 percent food and beverage tax on diners in downtown restaurants. Diners in the rest of the city would pay 10.75 percent.
And Urbana probably isn't far behind in raising its food and beverage tax. Urbana raised its from .5 percent to 1.5 percent in 2017 and is expected to raise it to 2 percent at the Dec. 2 council meeting.
Here's how Champaign's total tax on food and beverages would compare with other cities:
Champaign 11.5 percent
Urbana 11 percent
Peoria (Hospitality District) 11.5 percent
Decatur 11.25 percent
Normal 10.75 percent
Bloomington 10.75 percent
Peoria (outside Hospitality District) 10.5 percent
Moline 10 percent
Danville 9.5 percent
Rantoul 9 percent
Springfield 8.75 percent
Champaign city staff calculated that the higher restaurant tax would yield $7.2 million by fiscal year 2021-22. The increased revenue will be used, city staff said, for fire department staffing, police department staffing, community youth programs and infrastructure improvements.
In Urbana the half-percent increase would become effective Feb. 1 and would generate about $400,000 annually. It would be used to help balance the city's budget without further cuts in staff or services.
Farm bankruptcies
"The American Farm Bureau Federation says that farm bankruptcies are up 24 percent nationwide this year. Is the situation that dire in our area?"
You could say so only because of the minimal number of Chapter 12 bankruptcies in the 46-county Central District of Illinois last year. There was one.
There have been four so far this year, although two were (in Edgar County) tied together and later were dismissed. The other two were filed in the Peoria area.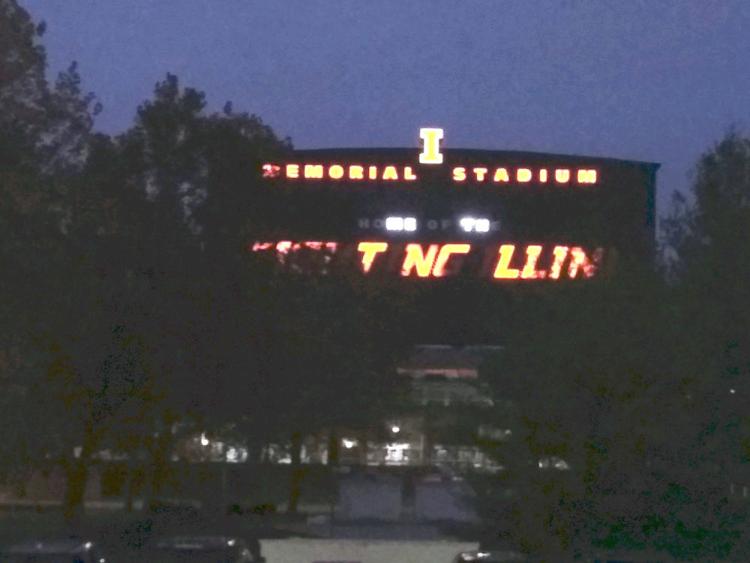 Memorial Stadium sign
"Noticed the "FIGHTINC ILLIN" signage on the south facade of Memorial Stadium may need some maintenance. Or is there a deep state name change under way?"
Yes, the University of Illinois athletic department is aware that there are multiple lights that need replaced on the big sign on the back of the stadium scoreboard, said Associate Athlettic Director Kent Brown.
"It's quite a project to fix them as the company that does the work has to bring a specialty lift and close off one of the lanes on Kirby Avenue. It's a multiple day project," he said. "And the company that does this is not local, so we have to get on their schedule. We hope to get this completed soon."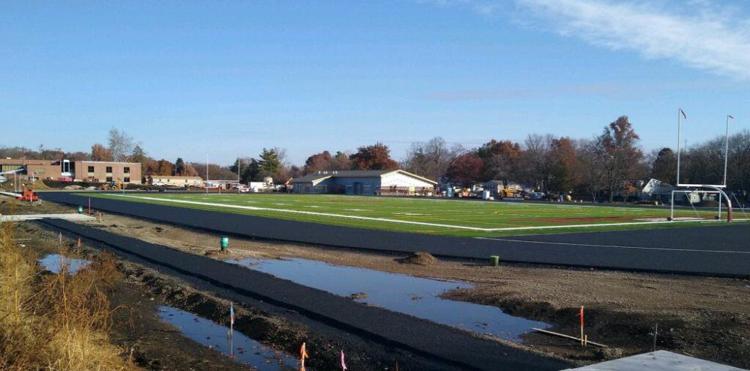 McKinley Field track
"Will the community be able to use the track at the new McKinley Field during certain hours? I know some towns allow this."
"Public use of the McKinley Field track remains under thoughtful consideration," said Champaign school district spokesman David Brauer. "Construction work continues at the site and a specific policy will be addressed after the facility is complete and officially opens in the spring."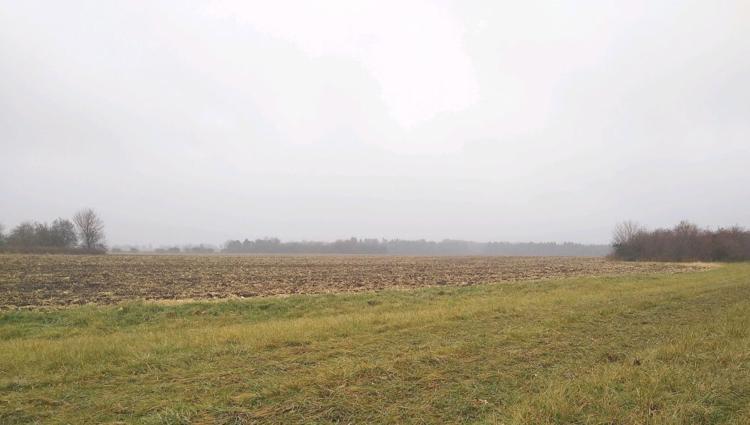 Philo and Windsor roads
"Any updates on when the property at the southwest corner of Windsor and Philo in Urbana will be developed? It looks like it used to be part of the U of I Institute of Pomology, but I thought it was sold to a developer a while back. A housing development there would be attractive on account of Meadowbrook Park."
No. The 160-acre property was not sold to a developer. It is in farmland and is still is owned by the Atsa Trust #1.
The property is not within the city of Urbana.
I do know that the Urbana Park District would be interested in acquiring at least a part of the property if it goes on the market.
Hand-made toffee
"Do you know if the toffee lady (I think her business was called 'A Toffee Tale') who sold her toffee at the farmer's market is still in business and if so where I can buy her toffee? She hasn't been at the Market for a long time."
A Toffee Tale will be at the Market in the Square at Lincoln Square mall in Urbana on Dec. 7, 14 and 21.
Newspaper availability
"Will The News-Gazette ever bring back publishing the Barron's paper and have it in the County Market on Duncan and Kirby or someplace around here?"
and
"Why haven't I been able to find a Chicago Tribune for sale anywhere in Urbana or Champaign for the last week?"
and
"Is this another week with no New York Times, Tribune, Wall Street Journal or USA Today newspapers for sale in town? I can't find them anywhere. Pretty sad."
Here's an opportunity for a local entrepreneur or two to pick up the distribution of these other daily newspapers.
First, The News-Gazette — or more precisely the former publisher of The News-Gazette, News-Gazette Media, did not publish or print Barron's or any of those other newspapers. It merely served as a distributor, having them shipped from either Chicago or Indianapolis and then collecting them and having them distributed to drivers who brought them to stores and home subscribers.
Once News-Gazette Media went out of business earlier this month there was no company to distribute those other newspapers locally. The new owner of The News-Gazette, Champaign Multi Media Group, already had told the other newspapers that it would not distribute their papers.
The New York Times recently sent an email to its local subscribers, asking for patience.
"We're working quickly to secure a new distribution option for your area, and we're hopeful that we'll be able to resume delivery within the next few weeks," the Times said. "We're sorry for any inconvenience this news may cause, and we hope you'll continue to enjoy digital access while we work through this situation."
Prep box scores
"There were no box scores in sports on Tuesday 11/19 from the Monday girls basketball games. Are the box scores no longer being printed for prep sports? Those box scores are the reason we subscribe to The News-Gazette."
The News-Gazette will continue to provide Prep Highlights from every game when we receive results by faxes and emails but because of staff shortages box scores no longer can be guaranteed, Managing Editor Mike Goebel said.
Missing features
"It seems the format and some items have changed or deleted in The New-Gazette, particularly with the comics and puzzles. Is there a way to request certain comics or other items to be reinstated?"
Yes, in fact the Carolyn Hax column was reinstated because of reader demand, said Goebel.
"We're constantly reevaluating our features and welcome input from our readers," he said.
You can offer your opinion on the newspaper's comics, puzzles and features to Mike at mgoebel@news-gazette.media.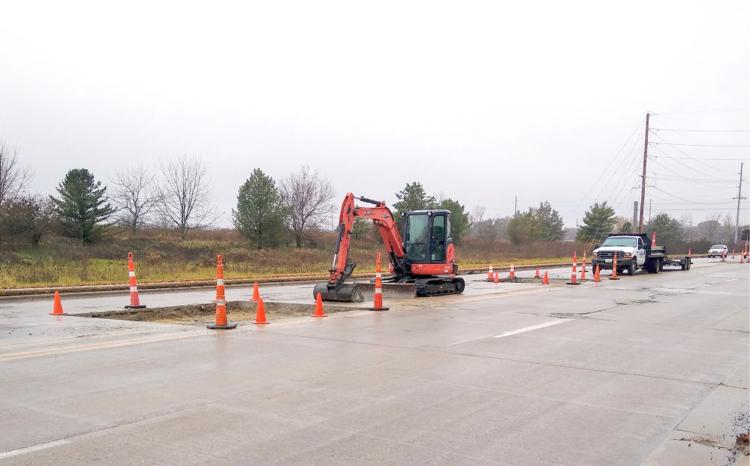 Windsor Road update
A followup from Kris Koester of the city of Champaign about a question in last week's mailbag:
"Windsor Road, between Neil and First, actually is planned to receive some major patching in 2021. The work being done right now is just the worst of the worst areas. Many more patches will be done in 2021."
Why students are allowed to vote here
A followup from Lacey Rains Lowe, a senior planner for the city of Champaign, about a question in last week's mailbag:
"Regarding the 'Why do students vote in local elections?' question in (last week's) mailbag. Despite what the person sending the question may think, students are absolutely residents of our community.
"For purposes of the Census, the rule of 'usual residence' applies. This is defined as the place where the person 'lives and sleeps most of the time.' This applies to students, seasonal travelers such as snowbirds, residents of group homes and others. In fact, the city of Champaign and the Champaign County 2020 Census Complete Count Committee is preparing to spend significant time reminding college students that they are, in fact, residents of our community and should be counted here. The presence of students impacts infrastructure and public service delivery locally. Therefore, our community should receive the appropriate allocation of tax funds that accounts for their residency. Voting rules may be a bit different, but we should encourage those that are eligible to vote to embrace the Champaign-Urbana-Savoy community as their home and become involved where they 'live and sleep most of the time.'"