Tom's #Mailbag, Oct. 4, 2019
Ask our veteran reporter a question by clicking here
The Mailbag staff is back from an enlightening, educational and sometimes dangerous foray across the pond. The danger was self-made, mostly the result of trying to drive in France and Belgium. Think Clark Griswold in "National Lampoon's European Vacation."
This week's Mailbag is heavy: more street and highway questions, an update on the old Urbana-Lincoln/Jumer's/Landmark Hotel, confusion about prison terms and pedestrian safety, hydrogen fuel cell buses in C-U, Heritage Park in Champaign, poor radio reception, TV anchors, signage at the old county nursing home, the cost of another Illinois Constitutional Convention and recycled pumpkins.
Cheers.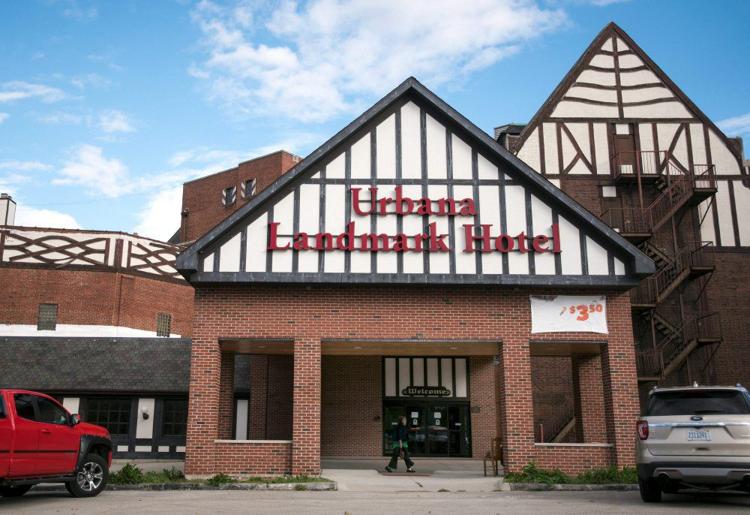 Urbana hotel update
"This past July Urbana entered into a 'Letter of Intent' with new developers to renovate the Landmark Hotel in downtown Urbana. Have there been any new developments since then? Any predictions on when renovation might begin?"
An update from Urbana Mayor Diane Marlin: "This summer, the city of Urbana and Marksons Affiliates, LLC based in Olney, Md., signed a Redevelopment Agreement to completely renovate the hotel to fully reactivate 120 guest rooms and deliver a restaurant, conference center and Great Hall while preserving the historic character of the building.
"The hotel will be operated and maintained as part of the Hilton Tapestry Collection, a brand featuring unique, boutique hotels. Upon final approval by Hilton and securing permanent debt financing, the developer will receive $5.5 million from the city of Urbana. The city will issue a bond for this amount, which will be repaid over 10 years from tax revenues generated by the project.
"Total project cost, inclusive of property acquisition and closing costs, is approximately $20 million. Since signing the Redevelopment Agreement, the city of Urbana resurfaced Green Street in front of the hotel and removed a deteriorating planter as part of our commitment to the project.
"The hotel is under contract and we are waiting for the developer and hotel owner to finalize the sale of the property. The sale is expected to happen within the next three months. Sale price is expected to be a maximum of $1 million. Work would begin soon after the sale is finalized."
Clark Lindsey gunman
"In reference to the gunman (Emmanuel Lynn Chapple) at Clark Lindsey Village, why was he out of jail after having a sentence of 10 years in 2011 and another of three years a short time ago?"
First, here's a link to the story about the arrest ...
https://www.news-gazette.com/news/update-champaign-man-arrested-after-report-of-armed-man-at/article_acc982ae-d8c1-11e9-b919-4725dba3d58f.html
By law, all defendants receive credit for time spent in custody while awaiting plea or trial, said Champaign County State's Attorney Julia Rietz.
"Additionally, in Illinois, criminal offenses fall into one of three categories for calculating actual time served in the Illinois Department of Corrections. (Other states have different calculations but generally similar concepts). Most criminal offenses fall into the 'day of day' good time credit category. The offender earns a day credit off his sentence for every day of good behavior in custody.
"A select few very serious offenses fall in the '85 percent' category, meaning the offender must serve 85 percent of the sentence.
"Only one offense, First Degree Murder, falls in the 'truth in sentencing' category, meaning the defendant serves the entire sentence with no credit for good behavior or participation in services. So in this case, roughly calculating a 10-year and 3-year sentence, without considering pretrial credit or other possible credit, does not equal 13, but rather equals 61 / 2 years actually served between 2011 and 2019."
Pedestrian-vehicle encounters
"C-U is a mostly kind and liberal community. So it makes no sense to me that drivers don't respect pedestrian crosswalks even with conspicuous signage. Don't pedestrians have the right of way?"
It works both ways, said Rietz.
"The Illinois Vehicle Code 625 ILCS 5/11-1002 says:
'(a) When traffic control signals are not in place or not in operation the driver of a vehicle shall stop and yield the right-of-way to a pedestrian crossing the roadway within a crosswalk when the pedestrian is upon the half of the roadway upon which the vehicle is traveling, or when the pedestrian is approaching so closely from the opposite half of the roadway as to be in danger.
'(b) No pedestrian shall suddenly leave a curb or other place of safety and walk or run into the path of a moving vehicle which is so close as to constitute an immediate hazard.'
"So, drivers must yield to pedestrians and obey traffic control devices but pedestrians must be aware of oncoming vehicles. But more importantly, as we learned in kindergarten, look both ways before you cross. Even if the pedestrian might have the right of way according to a court of law, there is no bubble of safety that will protect the pedestrian from serious injury."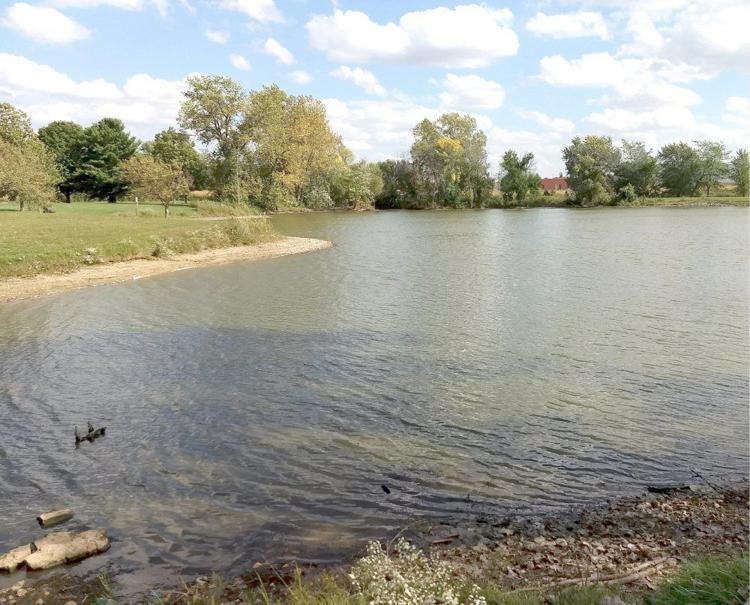 Heritage Park work update
"Heritage Park updates, what is the targeted date for completion? Will there be parking closer to the lake or just expanded where it's currently? When can we, the public, begin using it? When will the lake be filled?"
Andrew Weiss, director of planning for the Champaign Park District, said that work at the park in northwest Champaign should be completed next spring.
"The target date for Heritage Park final completion is spring 2020, when the last native plant material will be installed around the shoreline of Heritage Lake. The majority of earthmoving was completed over the summer; currently the concrete pathway construction around the lake is finishing up, and the bulk of landscaping will be complete by mid-December."There are no plans in this phase of construction for parking closer to the lake or for the current parking to be expanded. The popular Greenbelt Bikeway and the 8-acre natural area east of the Copper Slough have been open to the public throughout construction, but the current shoreline restoration will remain a sensitive area with limited public access until the spring. Once the last native vegetation plugs are planted Heritage Lake itself will then return to its normal level."
Library adjustment
"While I enjoy the fact that the Champaign Public Library brings in great authors to speak throughout the year, I'm questioning the need to shut down not only the Main Library, but also the Douglass Branch. Why is a community resource shutting down for special events? Don't they have a meeting room for this type of thing?"
Presumably this question has to do with Tuesday night's appearance by author Lisa Scottoline, who appeared at the library Tuesday night.
Here's what library director Donna Pittman had to say:
"We don't have a meeting room large enough to accommodate all of the people who want to come to a program featuring a best-selling author. Our creative solution is to transform the second floor of the main library into a program space that seats 350-plus people. In order to do this, we close the library at 5 p.m. to move furniture and reopen at 6:30 p.m. for people wanting to attend the program.
"Setting up for these special evenings involves staff from all departments and we close the Douglass Branch in order to allow the staff there to be part of the event and get to meet and hear the authors. We have done this three times in three years in order to host Terry McMillan, Colson Whitehead and, recently, Lisa Scottoline. We have received many compliments and thanks from the hundreds of people who came to hear them."
Constitutional convention
"How much would a Constitutional Convention cost the state of Illinois?"
In 2008 — the last time voters were asked whether they wanted to call for an entire convention to review the Constitution — estimates of its cost ranged from $23 million for a "no-frills" convention (like that's going to happen in Illinois) to as much as $80 million.
Those estimates are now 11 years old.
That 2008 constitutional amendment question was defeated almost 2-to-1 by voters.
The issue will come back to the electorate in 2028 unless there's another push for a constitutional convention in the interim. To do that advocates would have to get the backing of three-fifths of lawmakers in both the Illinois Senate and House and also either three-fifths of the electorate voting on the question or a majority of those voting in the election.
Poor reception
"Why is the WDWS radio station reception always so bad lately at Oakwood, Il."
For the past several decades the WDWS/WHMS tower has served as the transmission home for National Weather Service Radio, explained Mike Haile, a vice president of News-Gazette Media and general manager of WDWS, WHMS and WKIO.
"During a wind storm earlier this year the coax feeding their antenna at the top of the tower broke away from the clamps securing it to the tower. Not wanting to wait weeks for NOAA/NWS in Kansas City to issue the repair orders, a WDWS-contracted tower crew quickly repaired the problem so that area residents would not be without the weather radio service. Subsequent further deterioration of their coax has led to some interference from time to time in our outlying coverage area. This coax problem was the latest in a series of technical issues experienced by National Weather Service equipment over the last several years.
"WDWS took the initiative to find a new home for Weather Radio equipment on a tower that does not originate AM broadcasting. That tower change process will be completed before winter."
Learfield
"What is 'Learfield IMG College' that Tim Ditman mentions during broadcasts of Illini volleyball matches? Isn't Tim a News-Gazette Media employee, paid by News-Gazette Media to broadcast the games? And will all the Illini sports still be broadcast as they are now after the upcoming sale of N-G Media assets?"
From Haile:
"Learfield IMG College is the company that holds the broadcasts rights for the University of Illinois Athletic Department. 'Learfield' and 'IMG' were separate companies who merged a while back.
"Tim Ditman is paid by Learfield IMG as an independent contractor.
"Yes" — the broadcasts will remain on WDWS and WHMS 97.5-FM after the sale.
News coverage area
"I'm curious about how the newspaper decides what goes on the front page. Last Friday the Sullivan school bus/SUV accident happened. Two fatalities. Didn't make the front page on Saturday, Sunday, Monday. It didn't even get the top article in the second section of those papers. TV and radio coverage was extensive. Does The News-Gazette have an 'area' that makes newsworthy events outside that area to be disregarded as news?"
From News-Gazette Vice President of News Jim Rossow:"Great question.
"Coverage of the accident was easy to find online at news-gazette.com. It's a different — and much bigger — "area" than our print approach simply because there are no geographical boundaries online.
"For print distribution, there are boundaries (draw a circle 30 miles around C-U). Sullivan is on the fringe of our target audience. We certainly don't 'disregard' news out of Moultrie County, but for print editions it's harder to make it on A-1 ahead of other local news."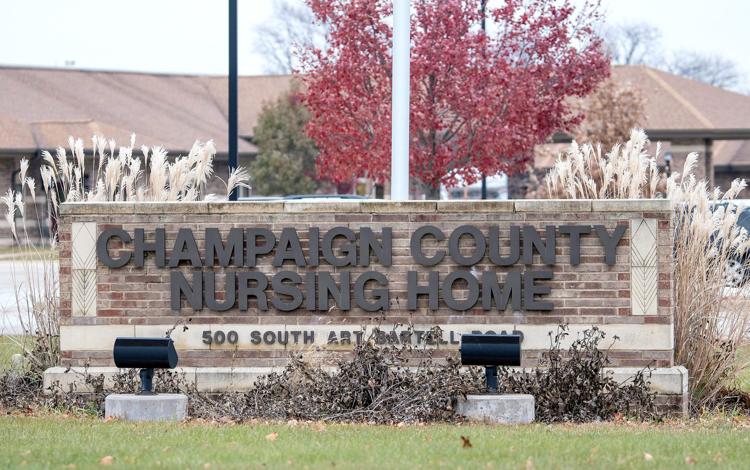 Old county nursing home
"I noticed during a visit to the Champaign County complex that the nursing home still has Champaign County Nursing Home sign out front. Signs on the streets refer to county nursing home. When are they going to update to new name?"
There are several types of signs that require replacement, said Champaign County Administrator Darlene Kloeppel.
"The county currently is working cooperatively with the new owner on replacement of the large metal letters on the main nursing home sign, as the 'Champaign County' pieces can potentially be used in another county location," Kloeppel said. "Some of the street signs require approvals through the city of Urbana, but are also in progress."
Rantoul population
"Driving through my long ago old home town of Rantoul recently, I noticed the sign still lists a population of 13,000. The last story I saw in your newspaper listed an estimate closer to 12.5. Have they thought about changing it?"
The only population numbers which are official are the census numbers — not estimated numbers, said Rantoul Village Manager Scott Eisenhauer.
"So the population sign in Rantoul is based on the 2010 census," he said. "After we get the new 2020 census information, the signs will be adjusted accordingly."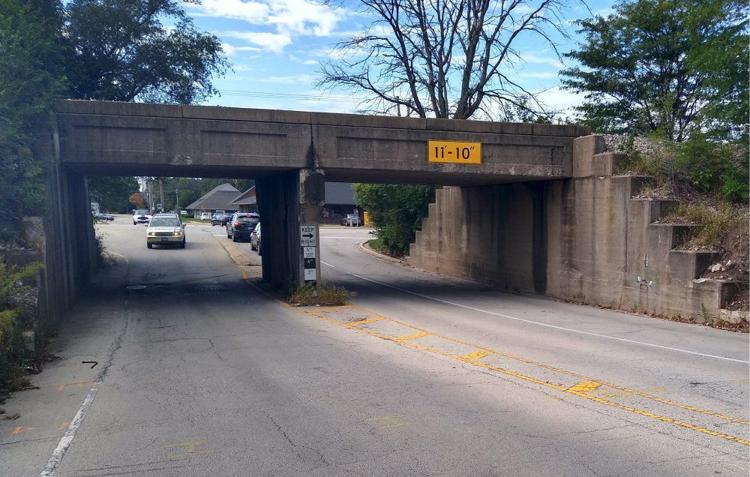 Dangerous intersection
"My husband walks/bikes to work everyday and takes his life in his hands when crossing Neil (Street) on St. Mary's Road. I worry for his safety because drivers are crazy during rush hour on that stretch of Neil. I know we can't widen that intersection but could the city put in a pedestrian signal? With the development of the Carriage Center, St. Mary's Road is the closest connection to campus and if the city could add a legitimate crosswalk there, I think it would help."
Kris Koester, spokesman for the Champaign Public Works Department, has some promising news for you.
"Thanks for the question, assistance is forthcoming, but patience will be needed," he said. "The University of Illinois is working with the city of Champaign to construct improvements to St. Mary's Road from Fourth Street to Neil Street. This is currently planned in 2021 / 2022.
"The proposed project includes a sidewalk on the north side of St. Mary's under the existing viaduct (reducing the vehicle lanes from two to one), with a pedestrian crosswalk with signal protection at the existing traffic signal.
"In the interim, it is not possible to mark a legitimate crosswalk, until the crossing becomes ADA compliant. To be ADA compliant, a sidewalk connection on the east side of Neil Street is needed. This proposed crossing also requires approval from the Illinois Department of Transportation, as Neil Street in this location is part of the state's right of way."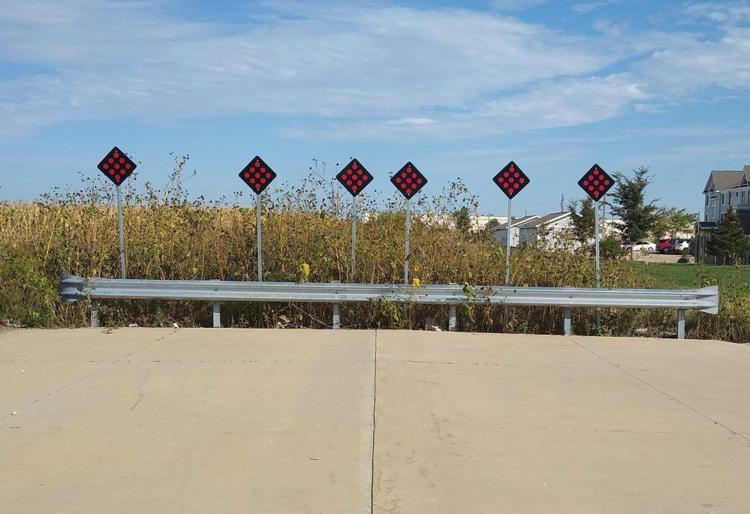 Interstate Drive extension
"Any word if the city will extend Interstate Drive to North Market Street in the near future?"
It's in the city of Champaign's 10-year Capital Improvement Plan, said Koester.
"Basic information- land acquisition is currently budgeted for FY 2025/26, design in FY 2026/27, and construction in FY 2027/28."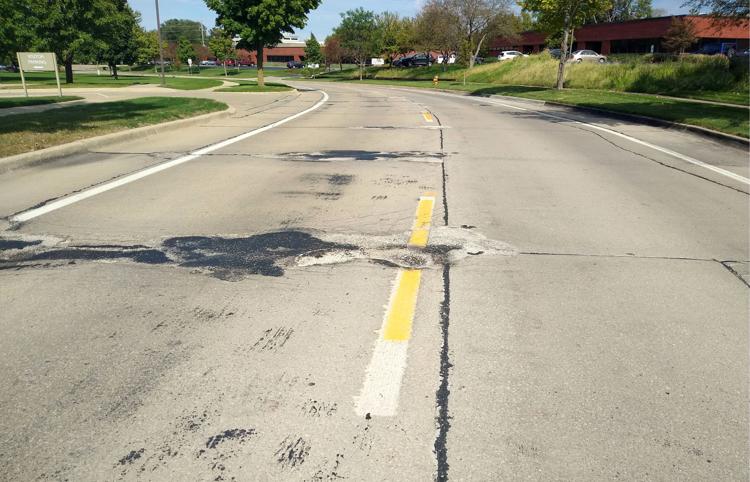 Worst street in town? No way
"Fox street (presumably the reader mans Fox Drive) is quickly becoming the worst street to drive on in Champaign. Any plans to repave this street in the near future?"
"It is possible that there are some panels in need of replacement, but the conditions of this pavement are not remotely close to being the worst street in town," said Koester. "There are currently no plans for reconstruction, but Engineering staff will take a look to see if there is anything in need of emergency or immediate repairs."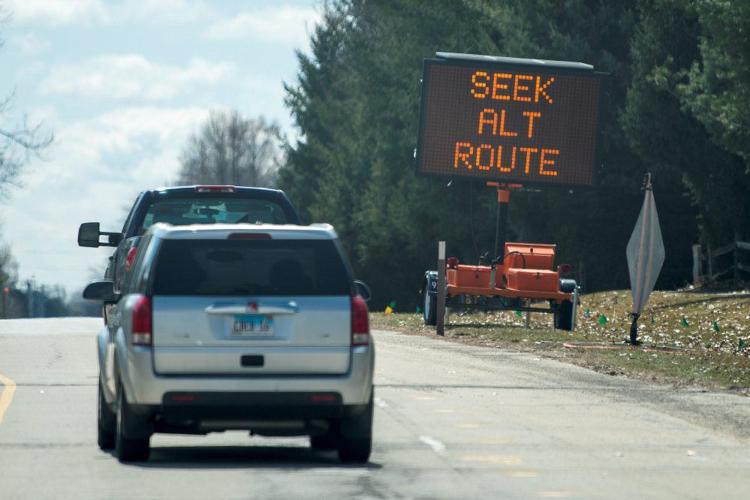 Champaign street projects
"Does the city of Champaign finish ANY road project on time? They have construction on nearly every main east-west road right now. This seems to me to be very poor planning."You, dear reader, may have opened a can of kick-butt.
From Koester:
"Interesting question. To make readers fully aware, we try to focus as much construction as we can into May/June/July/August. However, major construction projects addressing multiple infrastructure issues (or multiple locations) typically take an entire construction season to complete with a start date in March/April and a completion date in November/December.
"In any event here is the status of various city of Champaign projects:
— The only city project running behind schedule is South Prospect Avenue. The Champaign portion will be completed by winter. The Savoy section will be open to traffic prior to winter.
— The IDOT Bradley overpass project is a few weeks behind schedule, but will be open to traffic by winter. This is not a city contract.
— Bradley Avenue (Prospect to Mattis) is on schedule for completion prior to its Oct. 31 completion date.
— The Boneyard Creek culvert placement under Bradley Avenue (between Market Street and the railroad tracks) is on schedule for completion by its Oct. 31 completion date.
— MCORE is on schedule — Armory and Chalmers were completed on time and opened prior to (the University of Illinois) move-in and the current stage will be completed prior to the winter (there is not a date other than to open the road to traffic by winter shutdown).
— The asphalt project resurfacing was completed on time. They are working on punch list and parkway restoration.
— The Infrastructure Maintenance project, which included the Devonshire bridge near Fox Drive and lighting on Curtis Road, was completed ahead of schedule."
MTD makeover?
"With the (Champaign-Urbana Mass Transit District) survey got me wondering when the last time was they did a ground up reworking of the system? Also, there was an article about two articulated hydrogen fuel cell buses coming. Any idea when?"
MTD Managing Director Karl Gnadt has your answers:
"MTD's last major route structure overhaul was implemented in 2009. We called it Extreme Makeover: MTD Edition. It completely reconfigured our routes to maximize one-seat rides from each southern quadrant of the community to each northern quadrant. It has been wildly successful and significantly increased usage. However, though more than 85 percent of the jobs in C-U remain between the two downtowns, development patterns have shifted over the last 10 years, so we feel it is an appropriate time to take another deep look.
"And yes, we have ordered two 60-foot articulated hydrogen fuel cell electric buses. This is the first order for articulated H2 buses ever placed in North America. More significantly, we have also awarded a contract for the construction of our own hydrogen production, storage, and fueling station. The reason this is significant is that it allows us to more cheaply and renewably produce our own fuel rather than having it trucked in.
"Future phases will include increasing the size of our solar array to power the hydrogen production. All of this should be operational toward the end of 2020 and we believe the buses will be put into service very early on in 2021."
Damaged interstate sign (again)
"Something for the next time that you contact our good friend, Mr. Garnett at IDOT District 5 in Paris. Could you remind him of the sign for I-74 East, which is along I-57 North, that appears to have been damaged by an out of control vehicle earlier this year. He is aware of it, but it has been in need major repairs for several months now."
"We are aware of this damaged sign and are eagerly awaiting its repair by our Statewide Freeway Sign Maintenance contractor," said Kensil Garnett, the Region 3 engineer at the Illinois Department of Transportation. "This and other work orders were submitted last year but our contractor is having trouble with material acquisition to complete the work."
Erroneous interstate sign
"This has mystified me for years. On Interstate 74 at, I believe, mile post 212, the bridge is marked 'Salt Fork Vermilion River.' However, that bridge is downstream from the confluence of the Salt Fork and the Middle Fork. Everything I have ever been able to find indicates that at the confluence of those two rivers, it becomes the Vermilion River. Some may contend that it doesn't become the Vermilion until the confluence with the North Fork at Ellsworth Park in Danville, but I don't think that is the case. Is it just me, or is the sign wrong?"
Ding-ding-ding. You are a winner!
"After some research into the matter, we found that you are correct," said Garnett. "The Vermilion River reach extends upstream to
the confluence of the Middle Fork and the Salt Fork. A look at the National Bridge Inspection Database left the matter a mystery. That database shows that the bridge on Shangri La Road just downstream of the confluence crosses the Vermilion River but also states that the I-74 bridges downstream of that point cross the Middle Fork.
"A double check with the USGS proved you were correct. We will work to change the signage on I-74 and update the information in the database as well."
Old Illinois 47
"I noticed while driving around in Piatt County that they had some roads called Old Route 47 both north and south of Monticello. Did Illinois Route 47 go further south in the past than where it ends today at Illinois Route 10? And if so, how far south did it used to go?"
"Illinois Route 47 was greatly altered with the construction of Interstate 72 in the mid 1970s," said Garnett. "The abandoned Illinois Route 47 alignment went from Illinois Route 48 just west of Cisco to where the south terminus is now at Illinois Route 10 and continued northward from there. That alignment followed what is now Piatt County 1625 N/Old Route 47 eastward past Cisco and skirted the north sides of Monticello, White Heath and Seymour."
Recycled pumpkins
"Last year several readers asked what they can do with pumpkins after Halloween. I send this for your consideration. We raise small livestock (sheep, goats, hogs, poultry) and would be happy to accept pumpkins, Indian corn and cornstalks to feed them. They could be left along the road/ditch out in front of the barn at Joy of Illinois Farm past the second driveway at 1689 CR 400 E, Champaign 61822. (Please don't block the mailman's access to the mailboxes.)"
Weedy corner
"I have lived on corner of Windsor & Windward but the medians are grown up in weeds and dying bushes which is a eyesore to see each day. The city has taken no action to clean area."
Kerri Wiman, director of Champaign's Neighborhood Services Department, said the city received a complaint regarding the overgrowth of the medians on Winward and completed some research regarding the development and maintenance of the medians.
"The city is currently working with the neighboring property associations to remedy and anticipates having a solution in the coming weeks," she said.
Cubs questions
"The Cubs had a lead camera man years ago who liked to zero in on pretty women. Can you remember his name?
"Also, there is a somewhat mature gentleman who sits in the front row behind home plate at nearly every home game of the Cubs. Do you know who he is? He must have connections to get seats that good."
WGN-TV director Arne Harris was famous for bringing life to Cubs telecasts.
"Baseball is a director's sport," Harris once told the Chicago Tribune. "You can do so much between when the ball's not in play — shooting the pretty girls, shooting the kids, the dugout stuff." He died in 2001 at the age of 67.
As for guy in the front row at Wrigley — he's also known as the "pink hat guy" — he is Jim Anixter, a Highland Park resident and president of A-Z Wire & Cable. He's had season tickets since 1967.
Anchor away
"What happened to Ms. Tellez from the local Fox News? She came back from her pregnancy, then left again. She's apparently been replaced by Ms. Briana Collins."
Katherine Tellez now is assistant director of communications for the Champaign school district. She is married to Paul Cicchini, a news anchor at WCIA-TV. Briana Collins is the new news anchor at Fox 55/27.