Tom's #Mailbag, Sept. 13, 2019
Ask our veteran reporter a question by clicking here
Remember the Trump administration's "Infrastructure Week?" It was a big policy campaign complete with meetings, Rose Garden speeches, charts and graphs — in both 2017 and 2019 — that yielded bupkus.
The Mailbag, though, has occasional Infrastructure Weeks — and this is one of them — that produce significantly more than bupkus.
Included in this week's charts and graphs: Champaign school district swimming pool delays, Champaign school district construction spending, draining public swimming pools, work on both North Prospect Avenue and South Prospect Avenue, a fishing pond in southeast Urbana, recycling collection days and pedestrian crossings on campus.
Also, WBCP Radio, a rural bridge project, the recent Comcast outage and enrollments in Champaign public schools.
UI video cameras
"Regarding (Sunday's) article on security cameras on campus, who besides (the University of Illinois Police Department) has access to the cameras whether live or recordings? Do department facility managers or admins have access to any cameras or footage? What are the limitations of what can be reviewed like performance or times duties are performed by employees? If others besides UIPD have access, are they trained and instructed on rules and regulations on how the cameras are to be used and how is it verified that they follow the expectations?"
"There is a relatively small group of people outside of UIPD who have access to the security camera system," UI Police spokesman Pat Wade said. "When there is a need for someone outside of UIPD to access the system, that request is reviewed by our department to ensure that it is for a legitimate security purpose and is limited to that need.
"We require both the individual who is granted access and their unit head to acknowledge that they have reviewed and understand the campus policy on security cameras. The system automatically generates a log of who accesses a camera and when they access it, which gives us the ability to conduct audits if necessary.
"Campus policy forbids the use of the security camera system for any human resources purpose and explicitly prohibits the use of cameras to monitor workplace attendance or work quality. Additionally, cameras may not be placed in private areas, such as residence hall rooms or rooms where medical treatment or mental therapy are provided. As a department, we are adamant that the security cameras be used only to further public safety, and for that reason, we are very protective of who has access and how the cameras are used."
Recycling
"Can you provide some information about when and where — or through what agency — one can get rid of old paint, solvents and related products accumulated in the garage or basement? Seems there are pickup events but I usually learn of them same day, or the next day, too late to drop off my stuff.
"Also, same information about old electronics, TVs and associated junk."
Good news. I know that a lot of people have been waiting for this: a Household Hazardous Waste collection is scheduled for Oct. 26 in Champaign County, according to the Illinois Environmental Protection Agency. In order to participate, people will have to register online for a particular time slot.
Watch The News-Gazette for more information as it becomes available.
Meanwhile, a residential electronics collection event is scheduled for Oct. 12 at Parkland College. When I checked this morning there still were reservation slots available for people wishing to dispose of old electronics. Information is available here: ecycle.simplybook.me.
Pool projects
"It is my understanding that the swim teams from Unit 4 high schools are going to be struggling to find a pool to practice in due to a delay in the construction project at both high schools. Why are these projects so far behind, and are they going to finish within budget?"
Yes, there has been a delay in the swimming pool construction but the school district says that the teams are using temporary facilities in the meantime.
"Unit 4 building projects are on schedule with the exception of the Central High School swimming pool, which encountered an extended permitting process and a number of unforeseen construction issues. The district successfully secured temporary facilities to accommodate teams for the interim," school district spokesman David Brauer said. "Including Central and Centennial, each of the three occupied schools currently undergoing work opened on time in August and remain on their original timelines. The Board of Education monitors all projects and approves requests for budgetary adjustments. Ultimately, completed projects will finish within the final budgets approved by the board."
After a meeting earlier this week of the district's referendum oversight committee, Elizabeth Stegmaier, the director of capital projects and planning for Unit 4, said that there were delays in obtaining permits from the Illinois Department of Public Health.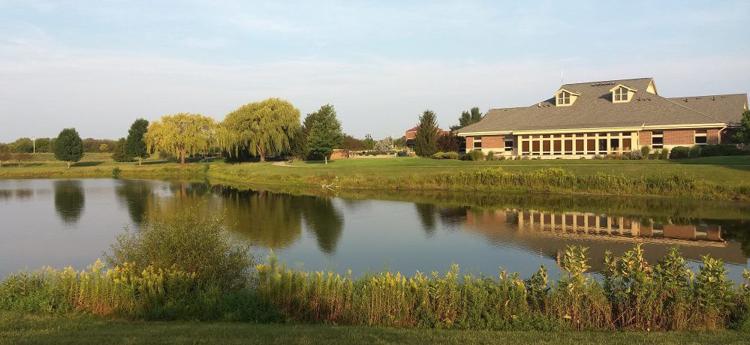 Pines pond
"There is a very nice pond in the Pines area in southeast Urbana, just behind the The Atkins Groups (TAG) main office building. Who owns this pond, and is this pond stocked with fish on a regular basis? If it is stocked, who stocks it?"
"The pond at The Pines in Urbana is owned by TAG Commercial LLC- Series Urbana Commercial," said Kate Klipp, communcations manager for The Atkins Group. "It is designed to serve as a detention pond for the surrounding business park subdivision.
"It is stocked with Bluegill, Channel Catfish and Bass to maintain the health of the pond. While it is private property, we do see the occasional catch-and-release anglers, and the walking path around the pond is regularly enjoyed by employees from businesses around the subdivision."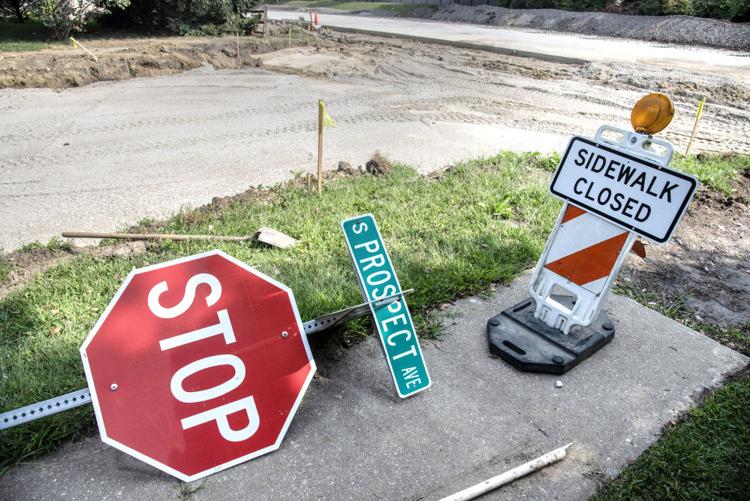 South Prospect Avenue
"We're now past Labor Day and nearly halfway through September ... is the reconstruction of South Prospect Avenue on schedule? Seems like they still have a lot of work left to accomplish in the next 10 weeks, to hit the scheduled completion date of November 21st."
You are correct; there will be a delay in the reopening.
"The project has experienced some delays due to conflicts with utilities," Champaign Public Works spokesman Kris Koester said. "The contractor is pushing to finish as quickly as possible. The road will be open to traffic before the end of the year.
"It is likely that some finishing work will need to take place in spring 2020."
North Prospect Avenue bridge
"What's the deal with the construction on the North Prospect Avenue bridge that takes traffic over I-74? It seems to me and others I've spoken with that not much progress is being made. It also seems like there is hardly anyone working on the project. Is it a budget issue? Is there an expected date when the bridge will be fully open?"
One-half of the bridge deck was poured on Aug. 30, and the contractor is now working on stage 2, said Kensil Garnett of the Illinois Department of Transportation.
"Hydro-scarification (where a high pressure jet of water is used to remove unsound concrete on the surface) of the stage 2 bridge deck began on September 12. This project has a completion date of Nov. 1, plus 10 working days," said Garnett, the Region 3 engineer for IDOT.
Rural bridge
"I would like to find out how long the bridge will be out on the Philo slab between (U.S.) 45 and (Illinois) 130."
"The contract with Stark has a November 1, 2019, completion date and we expect to have it done by then," Champaign County Engineer Jeff Blue said.
Missing sign
"I'm wondering why the city of Urbana or county has never replaced the signage at the intersection of Race Street and Curtis Road. That is a frequently used area and should have an updated sign."
It's neither the city's nor the county's responsibility.
Urbana Township Road Commissioner Jim Prather said that the sign was stolen and the township had no replacements. But it has been ordered and is expected any day.
"As soon as we get it we'll put it up," he said.
WBCP Radio
"Is the radio station, WBCP, no longer on the air? I know Mr. (J.W.) Pirtle died recently and now there is no transmission of the station."
It is no longer on the air. There is a "closed" sign on the door of the station's offices in north Champaign.
According to real estate broker Jon Fisher, the Pirtle Plaza is under contract to be sold and the radio station is for sale.
Mr. Pirtle, who died June 15, was a former Champaign City Council member, an entrepreneur and one of the three founding members in 1989 of WBCP. The others were Lonnie Clark and Vern Barkstall. It was said to be the only black-owned radio station east of the Mississippi River and south of Kankakee.
Comcast outage
"Do we know what caused the Comcast outage last week? Has Comcast revealed whether this was the result of hacking?"
Jack Segal, vice president of communications for Comcast's Chicago region, said, "Though we're still in the process of determining the cause, there is no reason to believe that it was the result of hacking."
Campus pedestrian traffic
"Is the (University of Illinois) going to reconsider some pedestrian crossings on campus? With many bus lines redirected along Green Street for the MCORE project, the pedestrian across Green by the Student Union holds up traffic interminably during class changes, resulting in huge delays for buses. Likewise, the intersection of Armory and Sixth just has blinking red lights with no crossing signals, resulting in similarly enormous delays (though with fewer buses). Why not utilize sensible pedestrian crossing plans, like at the intersection of Sixth and Green?"
The bus traffic that is currently on Green Street near the Illini Union for the most part will remain after the MCORE project is complete, noted Koester. "Once power is available at Armory and Sixth, it will have the same type of pedestrian crossing like at Green and Sixth. The lights are currently flashing on a battery backup, while the request for power service is completed for the location.
"As for delays for buses, since CUMTD is a partner in the MCORE project, they are aware of pedestrian crossings and road closures. They use data to determine their bus routes and arrival times."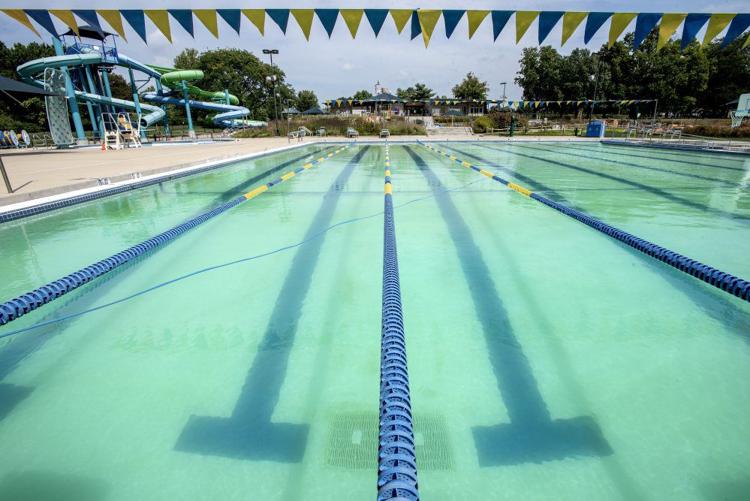 Pool water
"With all the local outdoor pools closing down for the season after the Labor Day holiday weekend, what happens to all the water? Are there any ways to recycle this water for irrigation or other uses or does it all just go down the drain?"
At Urbana's indoor aquatics center, said park district Executive Director Tim Bartlett, "we rarely empty all of the pool water. The water is treated on a continual basis."
At the outdoor Crystal Lake Pool, he said, "our original plan was to create a natural stream feature to help serve as a wetland or water 'polishing' system to treat and release pool water. IEPA would not permit that use so we were unable to install that feature."
The park district also looked into sending the pool water to the Urbana & Champaign Sanitary District for treatment.
"However, the pump substation near Broadway/Country Club Road was unable to take on that level of water. Our current process allows the water to sit in the pool to dechlorinate. The water is then released in the Saline Branch — just as we did prior with the used pool water at the old Crystal Lake Pool.
"We did inquire about letting Dog Park members and dogs swim after the season ended but our local health department will not permit that use either."
In Champaign, "We do not reuse pool water for irrigation," said Bridgette Moen, a landscape architect and planner for the park district. "While it would be great to be able to use that greywater as a resource, treated pool water does not make for the best water for plant irrigation. There are also Illinois Codes which require state approval for non-potable water re-use systems. This is to prevent human contact with potentially contaminated water from an irrigation system. However, as there is more of a push to re-use greywater or stormwater for irrigation or other uses, filtration systems for water re-use are becoming more common in newly constructed buildings and facilities."
Bret Johnson, the park district's maintenance and grounds supervisor, said the water at the Sholem Aquatic Center is treated much the same as it is at Crystal Lake Pool.
"After the pool water sits for a week, and chemical levels are reduced, the water goes down the drain," he said. "Winterization of the aquatic center and fall repairs begin almost immediately."
UI oversight
"Has there been any further discussion of the Smith family's connection to the opioid crisis? This seems to be another instance where the U of I purposely looks the other way when there is a possibility of money coming to the sports program. Also, as your paper reported (Wednesday) morning, they also looked the other way when they were made aware of (Gary) Xu. You are the only hope we have of hearing that the U of I is acting decently, or continuing to act indecently."
There has been no public discussion by anyone, including the UI trustees, about the H.D. Smith Foundation, which is helping to finance the Smith football center at Illinois. Many of the officers of the Smith Foundation also were officers of the privately held H.D. Smith Wholesale Drug Co., a Springfield firm that until last year was one of the largest prescription drug wholesalers in the country and has been implicated in the prescription pain pills scandal in West Virginia.
The university's only comments on the Smith family have come from sports information director Kent Brown who said the Smiths "were very proactive in informing us about H.D. Smith's involvement in a May 2018 Congressional hearing and their former company's commitment to assisting in the identification of potential strategies to address opioid diversion, an issue of national concern."
He noted that "H.D. Smith never was fined nor had its license suspended by the DEA. Our understanding is that it always endeavored to be a responsible member of a supply chain that prominently featured drug manufacturers, prescription-writing physicians, and prescription-filling pharmacies."
As for the story about former UI faculty member Gary Xu, it also was reported by the partnership of NPR Illinois and ProPublica.
Champaign schools enrollment
"A few days ago, in The News-Gazette local news 50 years ago column, a story from 1969 noted there were over 11,000 students in the Champaign school system. A school district website shows there were about 10 percent fewer students at Unit 4 last year. Are these figures correct, and, if so, by what percent has the city of Champaign's population increased over the last 50 years?"
Members of the school district's referendum oversight committee this week were given preliminary numbers that show there are 10,267 students in the district's schools. But figures aren't assumed to be final until the end of September.
Champaign's population in the 1970 Census was 56,837. In 2018, according to estimates, it was 88,029.
But also remember there are many more private schools operating in the community now that weren't here 50 years ago and than more 1,500 students attend those schools.
Champaign schools construction
"I see the school board has approved another $3 million to the referendum project for Central High School. If I'm correct, not long ago they approved another $10 million. So what started out as an $87 million dollar project has gone to $100 million (a 15 percent increase) and the project is just getting under way. Think of what you could build with $100 million. It is explained that this money came from another budget and is not coming from taxpayers but in fact this is tax money that is no longer in the coffers to be spent somewhere else in the future. It was our money in the first place. I feel the taxpayers in this town have been hoodwinked by Unit 4. My question to you is this: At what point does the school board/Unit 4 stop having the authority to spend our hard earned tax dollars on overages that should have been budgeted for in the first place?"
The referendum oversight committee received a pretty thorough review of the referendum projects and the sources of funding from financial consultant Guy Cahill (who replaced former CFO Tom Lockman).
Recall that the original plan was to undertake $208.4 million in projects with $183.4 million from the proceeds of a bond issue plus $25 million in the district's fund balance.
The new grand total in revenue available for projects is $265.2 million. That includes the bond issue money, the $25 million from the operating reserve plus about $15 million from a recent bond refinancing, $5 million from reserves that had been allocated to property acquisition, about $1.5 million from the district's health and life safety tax levy, $20 million in new revenue after the expiration of a TIF district, almost $3 million in interest income, about $4 million from the balance in a food service line item and $3.5 million from the sale of unnamed real estate owned by the school district.
None of the money would require an increase in taxes.
Also to your question school board President Amy Armstrong said it was the Edison Middle School budget — not the Champaign Central budget — that was increased by $10 million "for new windows, sprinkler system, HVAC and improvements to protect the envelope of the building."
She noted that a special committee had identified in 2015 more than $300 million in school projects.
"The board of education has worked over the years from referendum passage in 2016 to address items not covered by referendum dollars using paths such as reserves, value management, and most recently 2010 bond refinancing," she said. "Fortunately, Unit 4 is fiscally sound and healthy, as evidenced by the budget presentation during the board meeting on September 9 https://vimeopro.com/champaignschools/school-board/video/359058165 and covered by The News-Gazette https://www.news-gazette.com/news/champaign-school-board-approves-more-spending-for-referendum-work-at/article_fea2f6a0-8739-5225-a067-50070e3c302d.html."
"As always the Board of Education continues to welcome citizens to attend the multiple open meetings each month where the discussions and decisions are held in public or though our website www.ChampaignSchools.org. The board of education is fiscally responsible to the taxpayers, follows a balanced budget and considers the children and the enviroments they are educated in daily at Unit 4 to be the most precious resource for investment of taxpayer dollars."