Two of the area's most recognizable businesses have received recent national acclaim: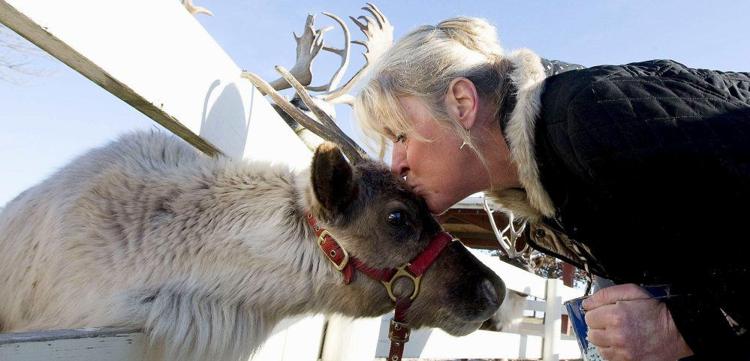 — In the July issue of American Way magazine — the one in the seat pockets on all American Airlines planes — Hardy's Reindeer Ranch in Rantoul is featured in an article on 33 bucket-list destinations. Hardy's checks in at No. 4, just ahead of a Tuscany wine tour.
The magazine wrote: "Did you know reindeer love graham crackers? At Hardy's Reindeer Ranch north of Champaign, the gentle animals will even give you a kiss."
— Champaign's Jarling's Custard Cup was profiled in a recent article on the website of NBC's "Today" show about the country's best ice cream shops.
Jarling's was one of 17 mentioned and the only one in Illinois.
On to my weekend recommendations:
TODAY
"Real Time With Bill Maher," 9 p.m., HBO
The controversial comedian returns with a new episode. Guests include presidential candidate Marianne Williamson and Rep. Hakeem Jeffries.
SATURDAY
"The Fast and the Furious," 1 p.m., USA
Raise your hand if you thought this 2001 film would lead to a nine-movie series (so far). Vin Diesel and the late Paul Walker star. Spoiler alert: Walker's character, Brian O'Conner, is an undercover FBI agent.
SUNDAY
"Preacher," 8 p.m., AMC
It's the premiere of the series' fourth and final season. Created by Seth Rogen and others, the show stars Dominic Cooper as Jesse Custer, the title character.